Your Guide to Online Certificate Programs
Learn about professional certificate programs you can complete to learn new skills, advance your career, or explore a new career option.
Image Credit: Prostock-Studio / iStock / Getty Images Plus
---
Online certificate programs offer students an affordable path to achieving their professional goals.
By earning a certificate, students can prepare for both entry-level careers and bachelor's or master's programs.
Online certificates programs are diverse, covering technical areas like plumbing and medical imaging, as well as academic fields like psychology and environmental science.
Students can enroll in online certificate courses through community colleges, four-year universities, and massive open online courses (MOOCs).
---
Online certificate programs are an efficient way to develop the technical skills students need for entry-level careers. Certificate programs can also help learners fulfill general education and prerequisite requirements before pursuing bachelor's or master's degrees.
Due to their relative flexibility and affordability, certificate programs continue to be popular. The National Center for Education Statistics reports that postsecondary schools awarded over 955,000 certificates in the 2017-2018 academic year.
BestColleges.com is an advertising-supported site. Featured or trusted partner programs and all school search, finder, or match results are for schools that compensate us. This compensation does not influence our school rankings, resource guides, or other editorially-independent information published on this site.
Ready to Start Your Journey?
Many types of students take online certificate courses, including recent high school graduates and working adults. This guide can help you decide which online certificate program is best for your professional goals. It provides insights into program types and availability, different certificate providers, and differences between an academic certificate and a degree.
What Is an Online Certificate Program?
Online certificate programs typically take 12 months or less to finish. Students can earn undergraduate professional certificates to develop the core competencies needed for entry-level positions in fields like accounting, marketing, and digital media. Schools also offer post-baccalaureate certificates that prepare students for master's and doctoral programs.
Convenience is one of the main benefits of online certificate programs, especially for active professionals. Adam Sanders, director of the nonprofit Successful Release and a certificate student himself, notes that "working full time really limits [his] ability to pursue educational opportunities, especially those that happen on campus." The flexibility of part-time, asynchronous courses allowed him to earn a certificate while continuing to meet his job obligations.
Another major perk of online certificates is affordability, as distance learners benefit from relatively low tuition prices and scholarship opportunities. Acknowledging that continuing education is crucial to long-term employee success, employers may also offer financial support for continuing education.
"My company also reimbursed the tuition costs for relevant courses and certificates," Adam adds.
Certificate vs. Degree
Unlike comprehensive degree tracks, certificate programs usually focus on specific technical training leading to immediate job placement upon graduation. Certificate programs cover topics like small business development, paralegal studies, and automotive technology.
You can also use your certificate training to pursue additional education at a later date; many online certificate courses can be transferred into bachelor's or master's programs.
Professional Certifications vs. Certificate Programs
Although "certificate" and "certification" are sometimes used interchangeably, the two terms are not the same. Higher education institutions offer certificate programs to help students advance their current career or explore a new occupation. By enrolling in these programs, you can learn applicable skills in areas like welding, project management, computer networking, and strategic communications.
Professional certifications are credentials awarded by private organizations, whereas licenses are credentials awarded by states. Professionals in fields like healthcare and education need licensure to legally work in their states.
Professionals may also pursue voluntary professional certifications to demonstrate their competency to colleagues and potential employers. For example, CompTIA offers 13 IT certifications in fields like cybersecurity, cloud technologies, and Linux administration.
Online Certificate Program Accreditation
To award valid online certificates, colleges and universities need to maintain national or regional accreditation.
The Council for Higher Education Accreditation — an independent organization with more than 3,000 institutional members — oversees the accreditation process and provides a list of recognized accrediting agencies. Postsecondary schools can earn regional accreditation through one of six organizations, including the Higher Learning Commission, which oversees schools in states like Minnesota and Oklahoma.
Online certificate programs can also earn accreditation from industry-specific associations. For example, business schools can pursue programmatic accreditation from organizations like the Accreditation Council for Business Schools and Programs.
Enrolling in an unaccredited certificate program can be risky, as they are often seen as less trustworthy. Some employers may not recognize certificates from unaccredited institutions.
Benefits of Online Certificate Programs
Online certificate programs are affordable, flexible, and career focused.
In some cases, students who enroll in online certificate programs pay in-state tuition rates, no matter where they live. Many certificate programs also offer flexible curricula and deliver all coursework asynchronously. The ability to take one class at a time and complete coursework at their convenience allows students to more easily juggle work and family obligations with their classes.
The diversity of certificate options allows students to pursue programs that directly support their goals. In addition to entering a new field, students can advance their current career through certificates, which was the case for 21-year-old aspiring student Kirsten Bazet.
"Where I come from, tourism is a big draw to our city, so I got a certificate in it to expand my job options," she states.
Additionally, certificate programs are a relatively fast way for students to explore an area of interest. If learners decide to continue their education in that field, the online certificate courses they completed may qualify for transfer, allowing them to earn a degree faster.
Popular Online Certificate Programs
Learn about start dates, transferring credits, availability of financial aid, and more by contacting the universities below.
Types of Online Certificate Programs
The following section provides an overview of 10 kinds of online certificate programs. Each entry covers common courses for these programs, as well as potential career opportunities that await graduates.
Art and Design
Colleges offer certificates in fine arts fields like painting, drawing, and photography. You can also enroll in IT-focused programs in graphic design, user experience, and interface design, which prepare you for positions like web developer and digital marketer. Art schools also offer highly specialized certificate programs in fields like fashion and interior architecture/design.
Popular Online Art & Design Certificate Programs
Learn about start dates, transferring credits, availability of financial aid, and more by contacting the universities below.
Business and Finance
Business and finance certificate programs cover areas like accounting, marketing foundations, and real estate. Working professionals can advance their careers by earning certificates in fields like technology, construction, and retail management.
Popular Online Business & Finance Certificate Programs
Learn about start dates, transferring credits, availability of financial aid, and more by contacting the universities below.
Data Science
Data science certificates are usually offered as graduate or continuing education programs. However, some MOOC platforms offer undergraduate certificates through corporate partners like IBM. Students learn to analyze and visualize big data to support decision-making. Additional topics include machine learning; statistical probability; and fundamental tools like Unix/Linux, RStudio, and GitHub.
Healthcare
Healthcare is one of the largest industries in the United States. Students can access entry-level career opportunities by earning online certificates in medical billing and coding, adult development and aging services, and surgical technology. Professionals in the field can ascend to leadership positions by completing advanced certificates in fields like pharmaceutical management and healthcare change management.
Popular Online Healthcare Certificate Programs
Learn about start dates, transferring credits, availability of financial aid, and more by contacting the universities below.
Human Resources
Human resource management certificate programs are suitable for recent high school graduates who want to immediately enter the workforce and professionals looking to transition into the field. Coursework covers topics like organizational behavior, employee and labor relations, and total reward systems.
The best human resources programs help students gain professional certification from the Society for Human Resource Management.
Leadership
Online certificate programs in leadership prepare mid-career professionals for management and executive roles. Programs include general options like strategic leadership, as well as industry-specific tracks in engineering, healthcare, cybersecurity, and educational leadership.
Legal
Community and technical colleges often offer legal certificate programs for aspiring paralegal and legal secretaries, preparing students to gain employment as soon as they graduate. Practicing lawyers and legal professionals can pursue graduate certificates to cultivate specialized knowledge in areas like tax law; international trade and finance; and environment, energy, and natural resources law.
Popular Online Legal Certificate Programs
Learn about start dates, transferring credits, availability of financial aid, and more by contacting the universities below.
Marketing
Online certificate programs in marketing teach students core concepts in consumer research, team management, and related best practices. At the graduate and professional levels, certificates focus on a specific skill (like corporate communication) or an individual industry (like hospitality/tourism). You can also enroll in a marketing analytics program, learning how to measure customer preferences and model market trends.
Project Management
By pursuing an online certificate in project management, you gain the skills needed to lead teams through entire project cycles. The curriculum covers the concepts and techniques needed to effectively allocate resources, create schedules, and predict and avoid risks.
Accredited project management programs help students satisfy the education requirements needed to earn professional certification from the Project Management Institute.
Popular Online Project Management Certificate Programs
Learn about start dates, transferring credits, availability of financial aid, and more by contacting the universities below.
Technology
The information technology field boasts some of the most lucrative careers in the United States. IT certificate programs include web page design, applications development, and cybersecurity.
You can also pursue professional certification from organizations Microsoft and Cisco.
Popular Online Technology Certificate Programs
Learn about start dates, transferring credits, availability of financial aid, and more by contacting the universities below.
Online Certificate Program Providers
The following section delves into the various providers of online certificate programs, including comprehensive four-year universities, affordable technical and community colleges, and MOOCs.
Colleges and Universities
Most four-year colleges and universities provide certificates at the undergraduate, graduate, professional, and continuing education levels. These programs typically complement the school's other offerings, helping students hone a specific skill they learned while pursuing a degree.
Students who earn certificates can often transfer into relevant bachelor's or master's tracks to further their education. This is a common route for full-time professionals like Bazet, who earned certificates in social media and web design.
"I just decided to transfer colleges in the fall for communications and theater," she says. "I've always been a performer, and I did art in my free time, but I wanted to combine the two and try digital marketing/branding for people's portfolios and small businesses."
Online certificate programs usually deliver coursework asynchronously; however, depending on the field, students may need to attend live, online meetings and on-campus labs and practica experiences. Program providers include prestigious schools like Harvard University and Pennsylvania State University.
Community Colleges and Vocational Schools
Due to their focus on career-relevant education, certificate programs are often associated with community colleges and vocational institutes. Two-year schools dedicate their mission to bolstering employment and strengthening the economy of surrounding communities. Popular technical certificate programs include emergency medical assisting, welding, and real estate brokerage.
Students can also earn liberal arts certificates that can help satisfy general education requirements for associate and bachelor's programs. Most community colleges partner with state universities to offer seamless degree completion pathways, commonly known as 2+2 programs. This route lets you benefit from the lower tuition rates of a two-year school and the comprehensive resources of a public research university.
Since distance learning allows you to study at colleges and universities all over the world without relocating, consider attending institutions that offer a large selection of online certificate programs. For example, Lone Star College delivers certificates in over 50 fields. Known for its aviation and pilot training programs, Coastline College also offers online certificate programs in educational statistics and biological sciences/allied health.
MOOC Providers
MOOCs are remote courses that deliver coursework asynchronously. They use scaffolded modules and weekly assignments and quizzes. The "massive" descriptor means that enrollment is often uncapped, leading to class sizes in the thousands. These courses offer open admission, and anyone can enroll.
Because of their accessibility and variety, MOOCs are a great way to learn new skills for professional development or personal enrichment. You can take many MOOCs for free, including courses from prestigious universities like Cornell, Harvard, and MIT. However, you may need to pay a fee to gain full access to learning resources or to receive a certificate of completion.
Major MOOC platforms include the following:
edX
Coursera
FutureLearn
Udacity
Kadenze
LinkedIn Learning
Some MOOC providers focus on specific fields or industries. For example, Kadenze focuses on creative technology, art, and music, while LinkedIn Learning emphasizes business and IT skills development.
College/University vs. MOOC Provider
While individual universities cannot match MOOC providers in terms of the quantity of online certificate courses offered, higher education institutions offer greater access to course instructors and collaboration with classmates. Colleges also provide better student resources, with dedicated staff to help learners achieve academic success and career goals.
When using platforms like Coursera or edX, make sure you have clear objectives in mind. If you want to earn transfer credits, prioritize MOOCs offered through partner universities in your country. If your main goal is pursuing an entry-level career, consider taking courses that lead to certification from corporate partners like Microsoft and IBM.
Interview With a Certificate Program Student
Adam Sanders
Adam Sanders is the director of
Successful Release
, an organization dedicated to helping individuals leaving prison find financial and professional success. Prior to founding Successful Release, he spent a decade working in finance and product management for major financial technology companies. He has an MBA from Northwestern's Kellogg School of Management and a bachelor's in finance from Missouri State University.
What made you decide to continue your education through an online certificate program?
I've always had a strong desire to continue growing and expanding my expertise and skill set. However, working full time really limits my ability to pursue educational opportunities, especially those that happen on campus. My company also reimbursed the tuition costs for relevant courses and certificates. The combination of these factors made an online certificate program a logical choice.
How did you decide which certificate program to pursue? What factors should a person consider?
There are a lot of opportunities out there and many topics to explore. I wanted more formal education on creating and fostering innovation and entrepreneurship within an organization. There are a number of schools that provided relevant certificates, but I felt that Stanford was a leader in this area and had a well-regarded program.
What are the benefits of completing an online certificate program?
I learned a lot that was directly applicable to my career working for a large company and later on starting and leading an organization myself. It was also a great way to demonstrate my own commitment to innovation and led to many great opportunities to share what I learned with my coworkers.
How has Stanford's innovation and entrepreneurship certificate program helped your career?
I've been able to share what I learned with many of my coworkers, and it has definitely improved my personal performance. I've been able to apply many of the ideas and skills I learned over the past few years. I do think it helped my personal brand a bit.
What are some drawbacks of enrolling in an online certificate program?
Online learning isn't for everyone. It requires a lot of discipline to watch long recorded lectures after a tiring day of work. You also miss out on the relationships and interaction you get when taking classes on campus.
How did you feel about the format of the online certificate program? Did you feel you had all the help and resources you needed?
I felt like the program I took was formatted well, and support was easy to come by. Everything was laid out well and easy to understand.
Do you connect with teachers or other students in your program? How does that work?
I have connected with other students through LinkedIn and other online forums. This program attracted people from all over the world, and many students wanted to connect and share their experiences.
What advice would you give someone who is considering an online certificate program?
First, do everything you can to get your employer to pay for it. Certificate programs can be expensive, and having your employer sponsor you makes it a lot easier to commit to.
Second, do a lot of research to ensure that the time commitment is worth your while. Between lectures, homework, projects, and testing, certificate programs often require a lot of time to complete. If you're working full time while also pursuing a certificate, it can be exhausting.
Third, consider the brand of the organization you're receiving the certificate from. This brand is going to be attached to your name throughout your career, so there are many benefits to a quality brand.
Anything else someone should know about online certificate programs?
The value you receive from a certificate program can vary widely. For many people, they are a great idea. For others, these programs aren't worth the time and money. Do your research first.
Frequently Asked Questions About Online Certificate Programs
Are online certificate programs worth it?
Due to their diversity, certificate programs can help students work toward several different goals. Technical programs in fields like medical technology and heavy vehicle/mobile equipment can lead to lucrative entry-level careers. For experienced professionals, graduate certificates in K-12 educational leadership or IT strategic planning can open the door to management positions.
What are the best online certificate programs?
Quality is subjective based on your academic interests and career objectives. Leadership and project management certificate programs are popular because they teach transferable skills, including those related to conflict resolution, financial planning, and strategic thinking. IT programs are also popular — especially programs that help learners achieve professional certification from companies like Microsoft and Cisco.
What certificate programs pay the best?
Salary potential varies based on factors like a worker's skill level, experience, location, and industry. However, healthcare, technology, and business careers dominate the Bureau of Labor Statistics' list of the most lucrative occupations. As such, online certificate programs that help professionals advance in these fields may lead to lucrative opportunities.
What are some quick certificate programs?
Certificate programs typically last 12 months or less. The quickest programs generally focus on a single entry-level occupation, like carpenter, HVAC installer, commercial truck driver, or personal trainer.
What certificates can I get online?
You can access a large catalog of online certificate programs through colleges and universities. Options become even greater when you turn to major MOOC providers. For example, edX delivers over 2,500 online certificate courses. Additionally, Coursera offers more than 3,900 online classes, many of which lead to professional certificates. Students can also prepare to transfer into accredited bachelor's or master's programs.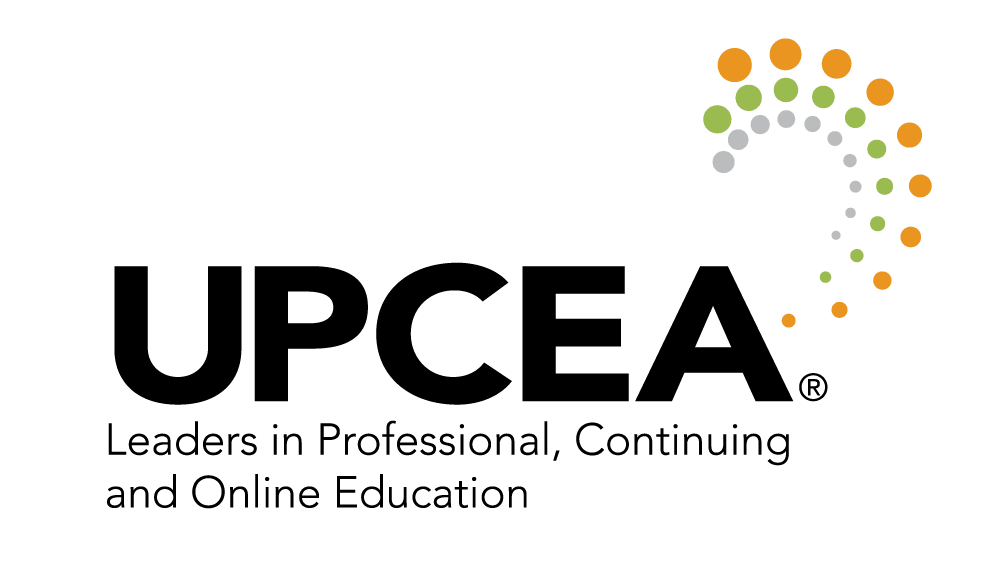 BestColleges is a proud member of UPCEA