How Much Does Online College Cost?
This guide outlines the true costs of an online degree program.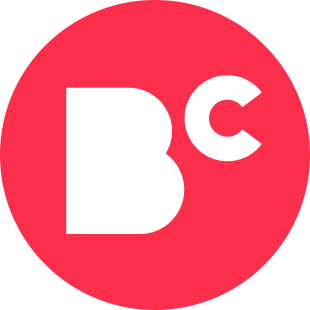 By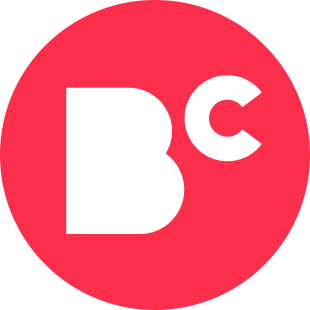 Staff Writers
Writer
The staff writers for BestColleges collaborate to deliver unique, student-driven content on topics such as career development, college life, and college planning....
Updated on April 14, 2023
Edited by
Cameren Boatner
Editor & Writer
Cameren Boatner is a diversity, equity, and inclusion editor at BestColleges. She's a Society of Professional Journalists award winner for her coverage of race, minorities, and Title IX. You can find her work in South Florida Gay News, MSN Money, Deb...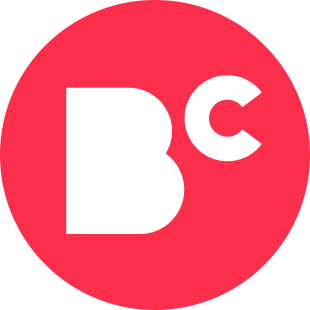 By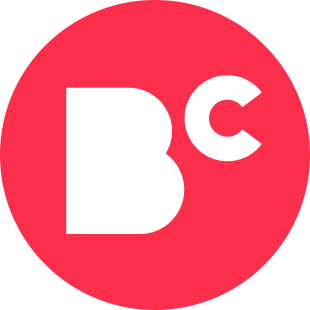 Staff Writers
Writer
The staff writers for BestColleges collaborate to deliver unique, student-driven content on topics such as career development, college life, and college planning....
Edited by
Cameren Boatner
Editor & Writer
Cameren Boatner is a diversity, equity, and inclusion editor at BestColleges. She's a Society of Professional Journalists award winner for her coverage of race, minorities, and Title IX. You can find her work in South Florida Gay News, MSN Money, Deb...
Updated on April 14, 2023
www.bestcolleges.com is an advertising-supported site. Featured or trusted partner programs and all school search, finder, or match results are for schools that compensate us. This compensation does not influence our school rankings, resource guides, or other editorially-independent information published on this site.
Turn Your Dreams Into Reality
Take our quiz and we'll do the homework for you! Compare your school matches and apply to your top choice today.
Students pursue online degrees for many reasons. For example, they may need to schedule their learning around a full-time job or family responsibilities. Some learners hope to avoid long commutes to campus or enjoy the comfort of studying at home. Others choose online programs because of their relative affordability.
This guide will help you determine the true cost of online education. The sections below take a detailed look at tuition rates for distance learners, technology and virtual access fees, and some of the indirect costs associated with studying on campus, such as lost wages, room and board, and student service fees.
2021 Online Education Trends Report
Is Online College Cheaper?
The cost of an online program can differ significantly from the cost of an on-campus program, sometimes in subtle ways. But whether online college is cheaper depends on your situation.
Students who prefer traditional classroom learning may need to leave their job or take fewer shifts to continue their education. However, studying online may allow them to take classes without interrupting their normal work schedule.
Single parents and other learners with family responsibilities may also avoid the costs of professional caregiving by choosing an online option and studying from the comfort of their own homes.
Research whether online students qualify for in-state tuition at your chosen institution. According to the National Center for Education Statistics (NCES), students pursuing a degree at a public, four-year college paid an average of $9,349 in 2019 if they qualified for in-state tuition. Out-of-state students paid an average of more than $27,000.
Popular Online Programs
Learn about start dates, transferring credits, availability of financial aid, and more by contacting the universities below.
How Much Do Online Colleges Cost?
When considering the overall cost of an online bachelor's degree, most prospective students look at direct costs like tuition and fees charged to distance learners. However, indirect costs can add substantially to degree expenses as well.
Net Cost of Online College
The net cost of an online degree generally refers to the total amount you pay in tuition. Online learners generally pay tuition on a per-credit basis. For example, a college may charge undergraduate students $300 in tuition for each credit they attempt. As most bachelor's programs consist of 120 credits, learners at that school must pay $36,000 in total tuition for their online degree.
Net cost also factors in the amount of money you receive in scholarships, grants, or other forms of financial aid. For instance, if your school charges $60,000 in total tuition for a bachelor's degree, but you receive an annual scholarship in the amount of $10,000, the net cost of your four-year education is only $20,000. Online learners may not qualify for the same financial aid opportunities as students who pursue their degree on campus. Additionally, some online colleges only offer out-of-state tuition.
Online School Fees
Most students must pay a variety of fees. Most colleges and universities charge an application fee that's usually no more than $100. Some schools may waive this fee for certain groups of students, such as veterans, active-duty military personnel, or their families.
While online learners can generally avoid paying fees for campus-based services, such as parking, meal plans, or mandatory student health insurance, they may instead need to pay fees associated with distance education. For example, a college may charge an online learning or technology fee on a per-course or per-credit basis.
Schools may also charge fees for transferring credit, enrolling in online courses, or missing the deadline for paying your tuition. Make sure to contact your college's financial services or billing office to learn about all the fees you may need to pay as an online student.
Books and Supplies
Textbooks and other course materials are one of the most common indirect costs incurred by both online and on-campus students. At the beginning of each term, instructors share a list of materials that learners must access to contribute to class discussions and complete assignments. While you can often rent books for free at your college's library, you may still need to purchase certain single-use materials, such as workbooks.
Rather than buying physical copies of books, online learners at some schools may instead pay a fee for virtual access to all of their textbooks. Colleges typically compile a repository of articles, videos, book chapters, and problem sets and then charge students a flat annual rate to review these materials on their computer, tablet, or smartphone. Remember that you may lose access to online resources at the end of the year.
Transportation for Any On-Site Requirements
Online learning appeals to many students because they don't need to commute to campus. Depending on how far you live from your school, this can save you money on gas, parking, and vehicle maintenance.
Online students may also be exempt from certain transportation-related fees. For instance, some schools charge in-person learners an annual fee to use buses that shuttle students from one part of campus to another.
However, even if you pursue your degree online, you may still need to occasionally visit campus. Some colleges require that all students, regardless of how they plan to study, attend an in-person orientation program when they first enroll in classes. You may also need to travel to campus to take exams.
Decreased Income
Online learning often allows you to more easily balance your studies with professional obligations. Even if schools offer evening courses, on-campus students may need to quit their job, take fewer paid hours at work, or use vacation and personal days to attend classes.
Decreased income is an often overlooked indirect cost. For example, if you make $50,000 per year working 40 hours each week, your overall income could decrease to $25,000 if you can work only 20 hours per week while you attend classes and complete required coursework. Even if online tuition is $10,000 more expensive than on-campus tuition, you might still save up to $15,000 overall by pursuing your degree at a distance.
How to Save Money on an Online Program
There are many different ways you can lower the total cost of pursuing a degree online. Here are five of the most common cost-cutting strategies for students in distance education programs.
Attend a Public College or University
State colleges and other public institutions tend to cost considerably less than private schools, even for online learners. According to the NCES, students attending private, four-year institutions paid roughly $27,300 more than those at public, four-year colleges. Your education costs less if you qualify for in-state tuition or other financial aid opportunities available specifically to public school students.
Transfer Credits from Community College
Many colleges allow students to transfer credits from another institution, reducing their overall cost and the time required to earn a degree. If you plan to pursue a bachelor's, you may consider beginning your education at a community college. Community colleges charge much less than four-year schools, and they often hold articulation agreements with public colleges and universities in their state. These agreements make it easy to transfer credits if you maintain a certain GPA and meet other requirements.
Apply Work, Volunteer, or Military Experience
Some colleges offer credit for prior work, volunteer service, or military experience. To receive this credit, you must submit a demonstration of your experience, such as a sample portfolio of work or a military service record, along with your college application materials. Instead of requesting a portfolio of work, some schools may require students to take an exam assessing specific skills and knowledge.
Find Free or Low-Cost Books and Course Materials
Books and course materials can be expensive, but you can often find free or low-cost alternatives. College and public libraries might carry some of your books. You could buy used copies of the books you need. E-textbooks might also be cheaper.
Applying for Financial Aid
Finally, make sure to apply for as many forms of financial aid for online students as you can. Your first step is completing the Free Application for Federal Student Aid (FAFSA). The FAFSA determines your eligibility for federal grants, work-study opportunities, and a href="/resources/student-loan-interest/" target="_blank" rel="noopener noreferrer">low-interest student loans. Many states also use the information you enter on the FAFSA to award their own need-based grants and scholarships. In addition, many private organizations provide scholarships, including some specifically for online learners.
Ask an Expert: Calculating the Cost of an Online Education
Calculating the cost of a degree is complicated. We sat down with our online education expert, Dr. Melissa Venable, to figure out what students should be aware of when budgeting for their education.
Melissa Venable: Hidden fees are real, unfortunately.
Are "hidden fees" real when it comes to the cost of college? How can I prepare for them?
MV: I would think of them, not as hidden in a way that they're kept from you but they're things that are going to be unexpected when you encounter them throughout your school process.
So, you'll see things beyond tuition and fees that are posted that become unexpected fees in your classes. You may find a technology fee with an online class registration. You may find that textbooks are going to be more expensive. Even if you've heard that they're expensive and you know that they're going to be expensive, sometimes they're even more expensive than that when you go to buy them every semester.
Activity fees may sneak up depending on what kind of activities you want to be involved in. You can talk with your school if these activity fees are more for students that are on-campus and you're not going to be on campus. You might be able to ask for waivers of those kinds of things.
And graduation fees. Another fee that kind of comes up that you don't expect and it comes up at the very end. So know that when you're factoring in costs, estimating what your budget is going to be like to kind of put a little bit of a buffer in there for things that are going to be unexpected.
Unexpected costs could also happen depending on what major you've chosen. For example, architecture majors, I used to work with them as an academic advisor a number of years ago and they had a lot of supplies that they needed to build models and those were very often expensive and unexpected when they were planning for tuition and fees and textbooks. Art students, another area where you can anticipate a lot of extra needs for supplies in the classes.
So, depending on your major, if you're not sure if you're going to have this kind of cost, ask when you're talking to academic advisors and admissions counselors, what kind of supplies and things you're going to need for courses. Specific software, for example, might be another one that would be unexpected.
Where's the best place to get information on the cost of attending an institution?
MV: Each school is going to be the best source of information for its costs and what those breakdown into. You're going to see lists for tuition and tuition might be calculated in different ways by different schools. So you can see it calculated by credit hour, by course, and by semester.
So think about how that looks and how that compares with the schools that you're interested in. You'll also want to ask about things like fees and you'll see some of those are advertised on those pages that show you what tuition is going to be on school websites. Contact the school directly with any questions that you have about what costs are going to be.
Those are some of the most difficult things to estimate when you get started. So don't be afraid to contact schools directly and ask questions to clarify or to fill in any of the gaps of things that you couldn't find online.
Schools are becoming much more transparent with cost information. It's a crux of a problem for many students and has been in the past so they're getting better at telling you exactly what it's going to cost you when you get started.
So look for things like net price calculators and other ways to estimate what not only the school costs are going to add to your budget every month but how to factor that into your already existing living expenses and budget that you may have with you and your family.
How does the cost of online college compare to the cost of on-campus institutions?
MV: You may find, depending on the schools that you're researching, that online courses are priced differently than on-campus courses and sometimes they're priced a little bit higher. And part of the reason for that is that online courses require an infrastructure of technology and personnel to maintain that technology that is a little bit different and potentially more pricey and so that will often be reflected in the fees that you pay or the tuition that you're paying for those classes.
You may see things like a technology fee that work to accommodate that. The design of online courses also requires a certain level of expertise that you may see reflected in those extra fees and prices of online classes.
How can I make online education more affordable?
MV: I think that there are a number of ways to make any kind of education more affordable and some of those would be maybe talking with your employer. Sometimes an employer will have a partnership with a school that would offer reduced cost and tuition. They may even have some sort of an incentive program that helps reimburse you for classes that you enroll in on your own if those classes are related to the work that you do.
You could look at transfering credit if you've done some college classes in the past, see if those classes will transfer into a new program online. You can also look at having your prior learning assessed. Getting prior learning credit for things that you've learned through your years of work and experience on the job.
There are multiple ways through testing and portfolio building that you can work with a school to assess what you know and how that's the equivalent of classes that they offer. And that could again reduce the number of total classes that you have to take. That process often comes with some sort of a fee or charge but it will likely be less than tuition for taking those classes.
---
Editor's Note: This article contains general information and is not intended to be a substitute for professional advice. Please consult a professional advisor before making decisions about financial issues.
---