A Complete Guide to Parent PLUS Loans
Parent PLUS loans help parents pay for their kids' college tuition over time. Learn how they work and how to apply.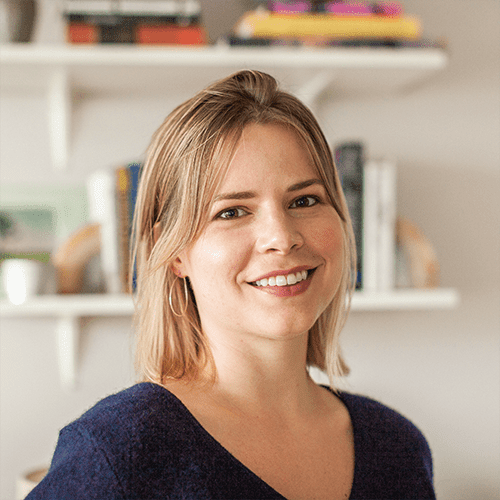 Reviewed by
R.J. Weiss
Our Review Network
BestColleges is committed to delivering content that is objective and accurate. We have built a network of industry professionals across healthcare and education to review our content and ensure we are providing the best information to our readers.
With their first-hand industry experience, our reviewers provide an extra step in our editing process. These experts:
Suggest changes to inaccurate or misleading information.
Provide specific, corrective feedback.
Identify critical information that writers may have missed.
Our growing Review Network currently consists of professionals in fields like business, nursing, social work, and other subject-specific industries; professionals in higher education areas such as college counseling and financial aid; and anti-bias reviewers.
Reviewers typically work full time in their industry profession and review content for BestColleges as a side project. Our reviewers are members of the Red Ventures Education Freelance Review Network and are paid for their contributions.
BestColleges.com is an advertising-supported site. Featured or trusted partner programs and all school search, finder, or match results are for schools that compensate us. This compensation does not influence our school rankings, resource guides, or other editorially-independent information published on this site.
Ready to start your journey?
Image Credit: Ariel Skelley / DigitalVision / Getty Images
---
The federal government offers direct loans to parents of undergraduate students, called Parent PLUS loans.
Parents must pay these loans. You can't transfer them to children.
Parents in public service may qualify for loan forgiveness.
Compare a PLUS loan's fee and interest rates to private loans to find the right option for you.
---
These days, it's not uncommon for students and their parents to borrow money for school through student loans. When weighing your options for paying your child's tuition, don't overlook parent PLUS loans. Parent PLUS loans are federal loans offered to parents of undergraduate students to help cover education-related expenses.
This guide explains what parents need to know about Parent PLUS Loans, from who qualifies to how to apply.
What Is a Parent PLUS Loan?
The federal government distributes different types of loans, including:
Direct Subsidized Loans: This loan for undergraduates with financial need covers the cost of interest while the student attends school.
Direct Unsubsidized Loans: With this loan, for undergrads and grad students regardless of need, students pay all the interest.
Direct PLUS Loans: This loan is for graduate students and parents of undergrads, regardless of financial need.
A parent PLUS loan is a direct PLUS loan where the borrower is the student's parent.
How Do Parent PLUS Loans Work?
With a parent PLUS loan, the parent is fully responsible for paying back the loan. With that in mind, here are some basics about how these loans work.
Parents Can Borrow What They Need to Fill the Gap
There is no defined maximum parent PLUS loan amount. Rather, parents can borrow up to the entire college tuition for their child minus any financial aid their child is already receiving.
Parent PLUS Loans Have a Fixed Interest Rate
All federal loans have fixed interest rates, meaning the rate won't change unless you refinance your loan with a private lender.
Parent PLUS loans disbursed (i.e., released by the government) between July 2021 and July 2022 had an interest rate of 6.28%.
Parent PLUS Loans Have a Fee
Parents pay a processing fee for the loan. This fee is included at every disbursement and is subject to change every year. Loans disbursed between October 2020 and October 2022 charged a fee of 4.228%.
The Money Goes Straight to Your Child's School
The government sends the money to your child's school, typically in installments at the start of the semester or quarter. The school will use these funds to cover the cost of tuition, room and board, and other fees. If there's any money left, the school will send you a check with the remaining balance.
Normally, You Start Paying After Disbursement
As soon as your school receives the government's money, you must start making monthly payments on the loan. The federal government works with student loan servicers to collect payments on its behalf. You'll receive bills and send payments to this loan servicer.
Parents can request to delay their PLUS loan payments until after their child graduates by contacting their loan servicer. However, interest still accrues during this period.
Currently, Federal Student Loan Payments Are Paused
Due to the pandemic, the federal government paused student loan payments until August 31, 2022. This pause applies to parent PLUS loans, too. So, parents with current PLUS loans don't need to pay until fall.
Parent PLUS Loan Eligibility
There are two main eligibility requirements for parent PLUS loans.
Being a Parent
You must be the biological or adoptive parent of an undergraduate student who attends an eligible college at least half-time. In some cases, stepparents may be eligible for parent PLUS loans. Grandparents and legal guardians are not eligible.
Having Acceptable Credit History
Unlike other federal student loans, PLUS loans require a credit check.
You may still qualify for a loan if you have poor credit history. However, you may need a co-signer who promises to pay the loan if you cannot. Alternatively, you can provide documentation of special circumstances that led to your poor credit history. In either case, you will need to take a credit counseling course to qualify for a parent PLUS loan.
How to Apply for a Parent PLUS Loan
Applying for a parent PLUS loan starts the same way as applying for federal student aid, but there are some additional steps for parents.
1. Complete the FAFSA With Your Child.
The Free Application for Federal Student Aid (FAFSA) is an online form you and your child complete with information about your income and assets. This information helps the government and schools determine your financial need.
2. Apply for a PLUS Loan Online.
After completing the FAFSA, apply for a parent PLUS loan online. You'll use the same Federal Student Aid ID you created when submitting the FAFSA.
It takes about 20 minutes to apply. When you apply, you should also be prepared to give:
The loan amount you're requesting
Your child's school name
Your child's personal information
Your personal information
Your employer's information
3. Sign a Master Promissory Note.
A Master Promissory Note (MPN) is a contract in which you promise to pay back the loan you owe. It also includes all the terms and conditions of the loan. You can complete an MPN for Parent PLUS loans online. You should also find out if your child's school has additional steps to complete an MPN.
Parent PLUS Loan Repayment Plans
The federal government offers options for how you can pay loans when the moratorium ends. These options include:
Standard Repayment: You pay a fixed amount every month for up to 10 years.
Graduated Repayment: This plan also lasts 10 years, but your monthly payments start low and gradually increase.
Extended Repayment: If you have over $30,000 in debt, you may qualify for this 25-year plan.
Income-Contingent Repayment: If you consolidate your loans into a Direct Consolidation Loan, you may be eligible for income-contingent repayment. This plan is more limited than other income-driven plans for students. However, it lets you make payments based on a percentage of your income or a 12-year term. Borrowers on this plan may also qualify for public service loan forgiveness if they work in a qualifying field.
Can You Refinance Parent PLUS Loans?
You may have the option to refinance your parent PLUS loan with a private lender. In loan refinancing, you replace your existing loan with a new one, usually because it has a lower interest rate or more affordable monthly payments.
Typically to refinance, you need good credit history and proof of income.
Refinancing your parent PLUS loan for a private loan with a lower interest rate could save you long term. However, this isn't always the case. Make sure to consider the following costs:
Interest: If you already have a low interest rate, you might not find something lower.
Processing Fee: Some private loans have a one-time processing or origination fee.
Late Fee: Private companies might charge you more money for late payments.
Can Parent PLUS Loans Be Forgiven?
In some cases, parent PLUS loans can be forgiven or canceled.
Parents who work for a nonprofit or eligible field may qualify for public service loan forgiveness. To qualify, these parents must make at least 120 monthly payments. They also must consolidate their loans in a Direct Consolidation Loan.
There are other cases when your loan would be canceled, including:
Your child's school closes before they graduate
You become permanently disabled
Your death or your child's death
In rare cases, your loans can be canceled or partially canceled if you declare bankruptcy. However, a court must determine that you can't repay the loan and you tried in good faith to repay it.
Remember to work only with the federal government on these issues to avoid loan forgiveness scams. Do not give out any personal information to an unknown person or company who tells you they can cancel or forgive your debt.
Pros and Cons of Parent PLUS Loans
Like any loan, taking out a parent PLUS loan has benefits and drawbacks. Consider these Parent PLUS student loan pros and cons when you're applying.
Pros
Parent PLUS loans can help you afford school and pay for it over time.
You can borrow as much as you need — up to the amount of tuition for your child minus other aid.
You could qualify for income-contingent repayment if you consolidate your loans.
You also may qualify for public service loan forgiveness if you work for a nonprofit.
Parent PLUS loans are forgiven in the case of death. Private loans may not offer that.
Cons
These loans have higher interest rates than student loans and potentially some private loans. Higher interest means you pay more over time.
You must pay a processing fee for every loan disbursement.
You cannot transfer this loan to a student later on.
If you don't pay your student loan bill, the government can garnish your wages and withhold federal benefits.
You can request to defer payment until after your child graduates, but interest will still accrue.
Should You Get a Parent PLUS Loan?
The decision will differ for everyone. If you're evaluating a private loan versus a parent PLUS loan, consider:
Interest Rates: Private loan fixed interest rates can range from 3-13%. So, you might find a private loan with a lower interest rate.
Fees: Both parent PLUS loans and some private loans have disbursement fees. Private loan fees might be higher or lower than parent PLUS loan fees.
Repayment Options: Private loans generally don't offer public service loan forgiveness or income-based repayment plans like the federal government. If you qualify for these programs, you might consider a parent PLUS loan instead.
FAQs About Parent PLUS Student Loans
true
Do parents have to pay back parent PLUS loans?
Yes, parents are responsible for paying back parent PLUS loans. They cannot transfer these loans to their children. If parent borrowers fail to repay PLUS loans, the federal government can garnish wages from their paycheck.
true
What is the max amount for a parent PLUS loan?
There is no set maximum amount of a parent PLUS loan. Parents can borrow up to the full amount of their child's annual tuition minus any other financial aid their child has received. Parents can apply for a parent PLUS loan every year their child is in college.
true
Can parent PLUS loans be transferred to the student?
Parents cannot transfer parent PLUS loans to their children. Parents also cannot consolidate their loans with their child's loans.
true
Can you cancel parent PLUS loans after disbursement?
You can cancel all or portions of your parent PLUS loans after disbursement. However, you must act within certain time frames. The MPN you signed when you accepted the loan should detail how and when you can cancel it.
DISCLAIMER: The information provided on this website does not, and is not intended to, constitute professional financial advice; instead, all information, content, and materials available on this site are for general informational purposes only. Readers of this website should contact a professional advisor before making decisions about financial issues.
BestColleges.com is an advertising-supported site. Featured or trusted partner programs and all school search, finder, or match results are for schools that compensate us. This compensation does not influence our school rankings, resource guides, or other editorially-independent information published on this site.
Compare your school options.
View the most relevant school for your interests and compare them by tuition, programs, acceptance rate, and other factors important to find your college home.