What Can You Do With a Public Policy Degree?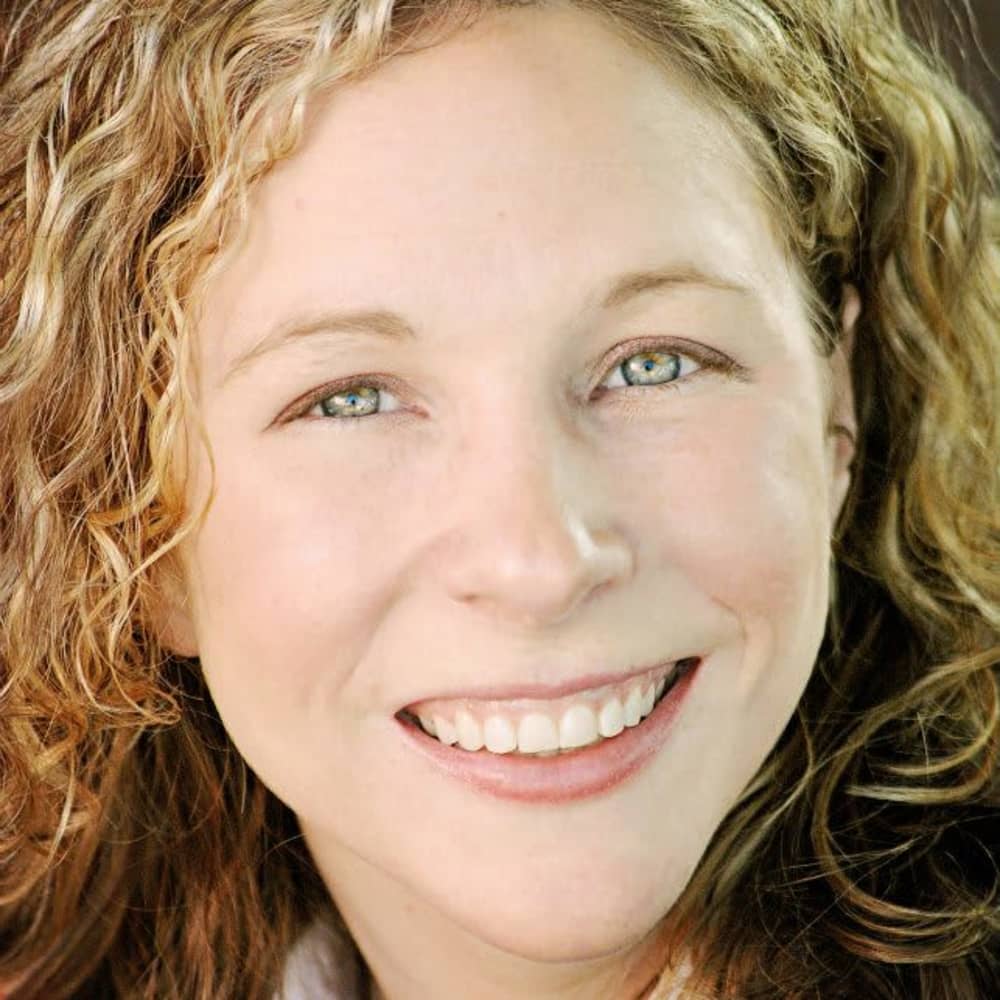 By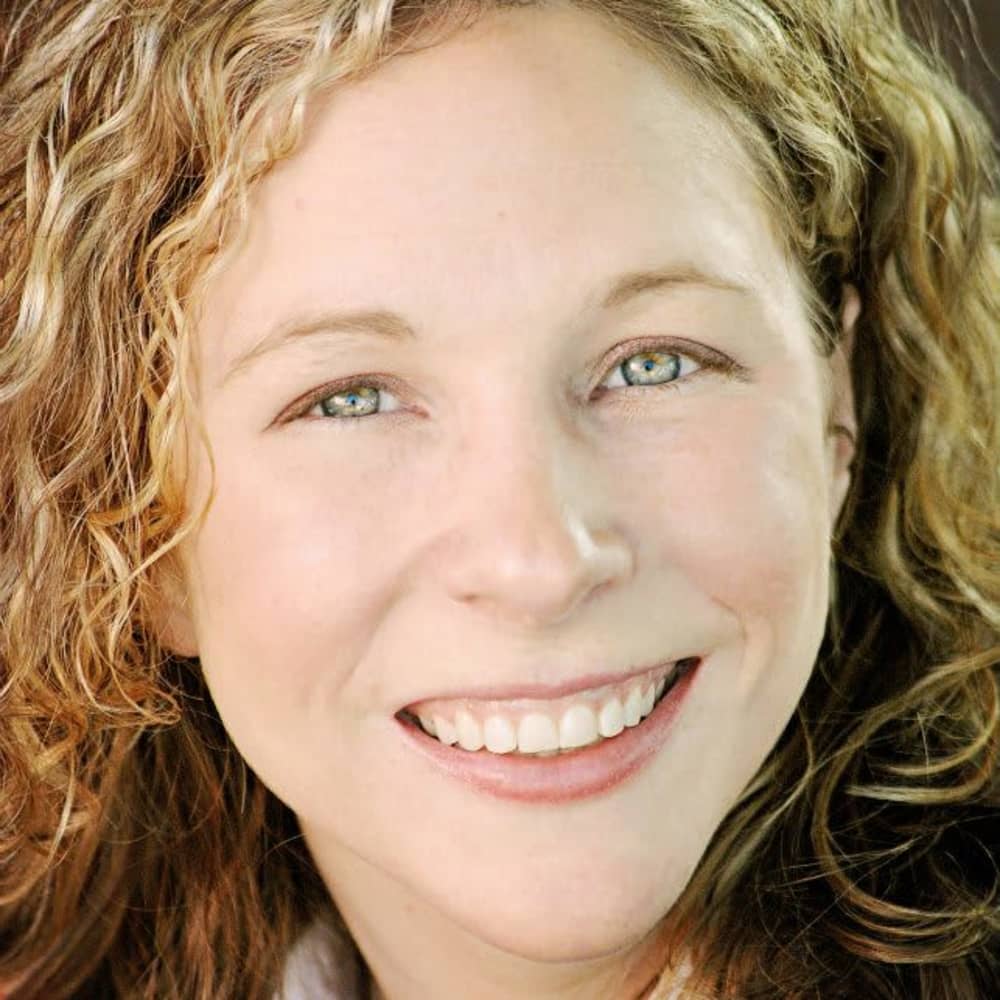 Heather Mullinix
Writer
Heather Mullinix is an award-winning journalist and writer living in Tennessee. She writes about education, government, healthcare, and the outdoors. She graduated from Tennessee Technological University with a bachelor's degree in journalism....
Updated on May 8, 2023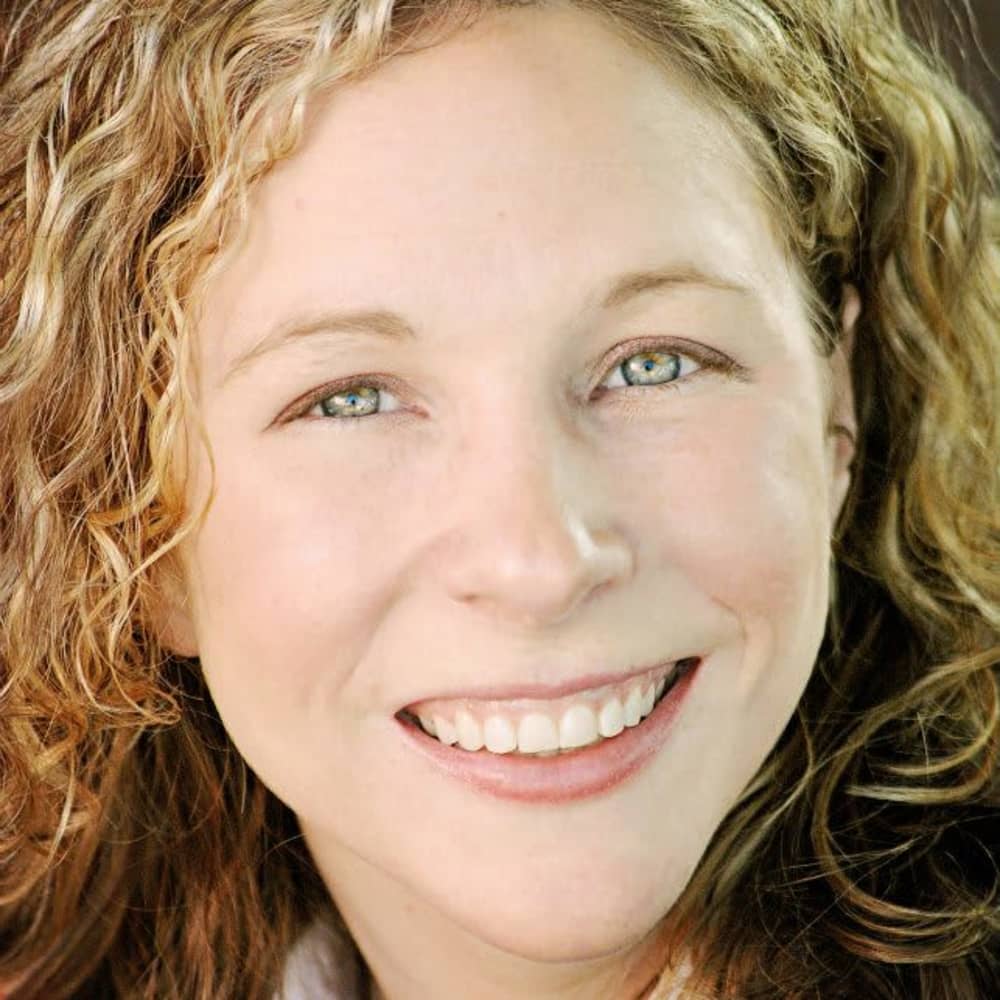 By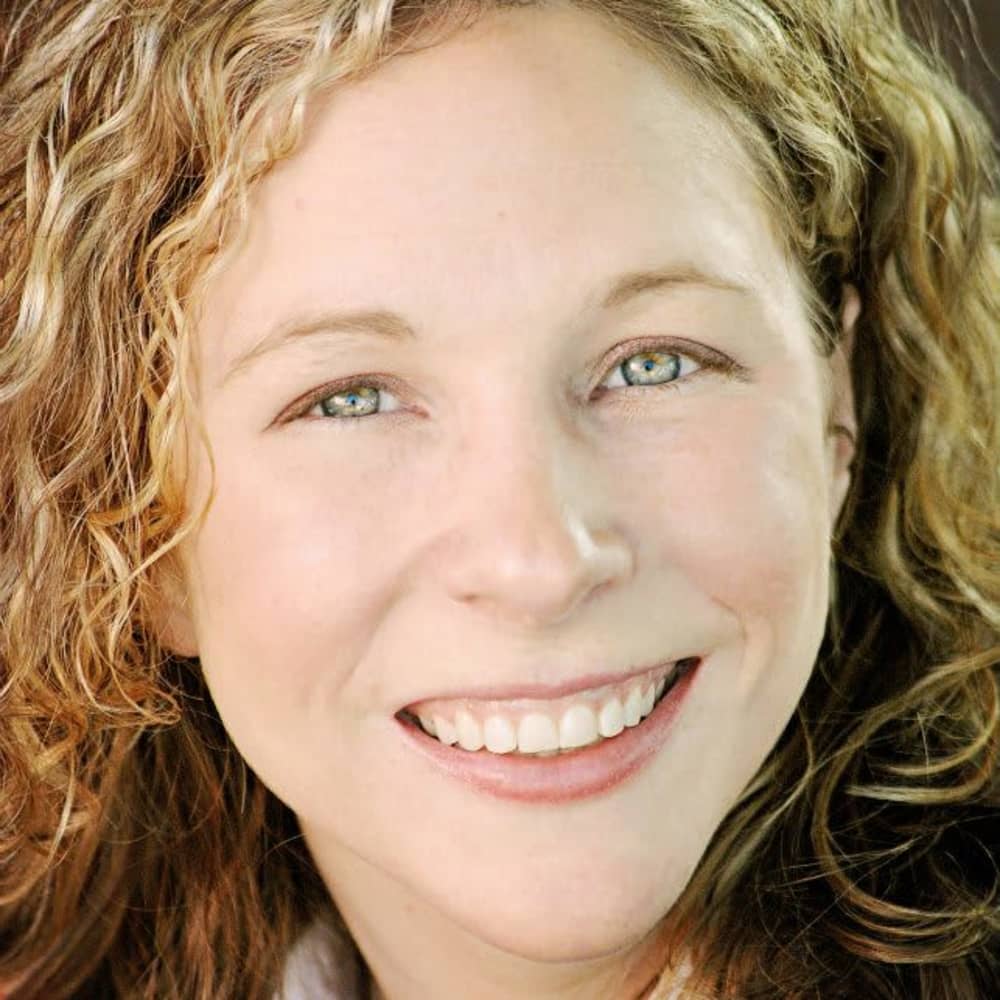 Heather Mullinix
Writer
Heather Mullinix is an award-winning journalist and writer living in Tennessee. She writes about education, government, healthcare, and the outdoors. She graduated from Tennessee Technological University with a bachelor's degree in journalism....
www.bestcolleges.com is an advertising-supported site. Featured or trusted partner programs and all school search, finder, or match results are for schools that compensate us. This compensation does not influence our school rankings, resource guides, or other editorially-independent information published on this site.
Turn Your Dreams Into Reality
Take our quiz and we'll do the homework for you! Compare your school matches and apply to your top choice today.
A public policy degree prepares students to analyze community problems and influence lawmaking at the local, state, and federal levels.
Public policy majors work in the public, private, and nonprofit sectors, such as a government agency or advocacy group.
Many public policy professionals hold a master's or doctorate degree. Continuing education, such as a certification or fellowship, can also advance your career.
---
A career in public policy offers graduates the opportunity to craft and enact policies that promote public well-being.
Many schools offer specialized programs in public policy that blend political science, sociology, and data analytics.
Careers in public policy depend heavily on empirical research and data. As such, public policy degree programs build skills in data analysis, critical thinking, and decision-making.
This work prepares students to address community problems and concerns and evaluate how local, state, or federal policies can help the situation.
Public Policy vs. Political Science
Political science is a broad field of study in the social sciences that focuses on systems of government and the analysis of political activities and behaviors.
Public policy is a branch of political science that addresses public concerns and problems. Policymakers influence lawmaking at the local, state, and federal levels to address those issues.
What is the Salary for a Public Policy Major?
Many graduates find careers in public policy in government agencies and the offices of elected officials. Nonprofit organizations also need public policy graduates for lobbying and legislative advocacy.
According to the Bureau of Labor Statistics (BLS), political scientists earn a median annual salary of $122,220.
The BLS projects 6% job growth for political scientists between 2019 and 2029. Political scientists typically hold a master's degree or a doctorate.
Average Annual Salary for Public Policy Careers

| Job Title | Entry-Level (0-12 months) | Early Career (1-4 Years) | Midcareer (5-9 Years) | Experienced (10-19 Years) |
| --- | --- | --- | --- | --- |
| Market Research Analyst | $49,380 | $53,490 | $63,640 | $75,050 |
| Public Policy Director | N/A | $65,660 | $80,740 | $94,810 |
| Public Relations Specialist | $40,280 | $45,830 | $58,440 | $61,190 |
Source: PayScale
Explore Featured Related Master's Degree Programs
Where Can You Work With a Public Policy Degree?
Earning a public policy degree can open the door to career paths in the public and private sectors.
For example, graduates can use their expertise to serve low-income clients at a legal aid clinic or public defender's office. They can also work at a law firm or in the legal department of a large corporation.
Some public policy graduates also choose careers in law enforcement or corrections.
Public policy careers often require a thorough understanding of a specialized topic, like healthcare or energy.
You can prepare for these specialized roles by choosing a degree concentration or by supplementing your degree with electives or a minor.
Top Industries for Public Policy Majors
The federal government employs public policy analysts in civil service, military, and political appointments. Professionals who work for the government usually specialize in an area of public policy like housing, agriculture, economic development, or foreign affairs.
Average Salary: $127,500
Scientific Research and Development Services
Researchers work for government agencies, nonprofits, and private businesses. They conduct studies to gauge public opinion about specific issues and use their findings to facilitate policy development and program implementation.
Average Salary: $128,720
Social Advocacy Organizations
Public policy analysts help these nonprofit organizations create effective community awareness campaigns. They also lobby lawmakers and government agencies for policy changes.
Average Salary: $90,280
Colleges, Universities, and Professional Schools
Public policy professionals can work as professors at colleges and universities. They can also pursue administrative positions, using their analytical skills to bolster university operations and improve student retention.
Average Salary: $89,230
Local Government, Excluding Schools and Hospitals
In this industry, public policy professionals work for publicly funded committees, departments, and agencies that oversee specific logistical and political functions. Careers include chief administrative officer, transportation coordinator, urban planner, and community liaison.
Average Salary: $98,500
Source: BLS
Top Locations for Public Policy Majors
Washington, D.C. offers the highest employment level for political scientists, followed by Virginia, Texas, California, and Pennsylvania.
Political scientists earn the highest median salaries when working in Virginia, New York, and Washington, D.C.
How to Start Your Career in Public Policy
A degree in public policy or administration prepares graduates for a broad range of jobs in the public, private, and nonprofit sectors.
By studying core business skills, public policy graduates also prepare to work in fields like marketing, financial management, and human resources management.
What Can You Do With a Bachelor's in Public Policy?
Bachelor's programs in public administration and policy typically take four years, requiring students to earn at least 120 credits.
Bachelor's programs teach foundational skills like administrative leadership, policy development and implementation, and research methods.
Public Relations Specialist
Public relations specialists work in many fields and industries. They help companies cultivate and maintain a positive public image. This may involve developing social media and traditional marketing campaigns to raise awareness of an organization's goals and projects. These workers also help organizational leaders communicate with the media by drafting speeches and reviewing official correspondence.
Salary: $61,150
Market research analysts work for manufacturers and corporations, examining economic conditions to determine the value and sales potential of a service or product. They devise data collection methods and analyze findings using statistical software. Research analysts translate complex data into cogent and actionable information for the company's leaders and stakeholders.
Salary: $63,790
Source: BLS
What Can You Do With a Master's in Public Policy?
Master's programs in public policy typically require students to complete 30-40 credits, which generally takes about two years.
Master's curricula typically includes classes like public budgeting, ethics and law, and advanced policy analysis and program evaluation.
Students also cultivate creative leadership skills, preparing to work as managers and directors.
These research scientists study political topics on a national and international scale. They develop and test political theories using methods like public opinion surveys. They often work as academics who publish their research findings and teach at universities. They can also hold advising positions, monitoring current events and forecasting political developments for government agencies and private enterprises.
Salary: $122,220
Survey researchers design sampling tools and collect data for private companies, nonprofits, government bodies, and polling organizations. They specialize in diverse fields, including social sciences, political science, and consumer research. They also coordinate with interviewers and data collectors. Working with their teams, survey researchers evaluate findings and account for problems caused by sampling issues.
Salary: $59,170
Source: BLS
What Can You Do With a Doctorate in Public Policy?
Professionals who earn a doctoral degree in public policy can compete for executive positions within nonprofit organizations, private companies, and government agencies.
Many graduates also pursue teaching jobs at colleges and universities.
Doctoral programs typically require 50-70 credits and take students 5-7 years to complete.
In addition to providing classroom instruction, postsecondary teachers help students pursue internships, complete research projects, and plan for careers or graduate school. They conduct their own research for publication and presentation. These teachers also fill administrative roles in their departments, assisting with curriculum development and student enrollment.
Salary: $79,540
Sociologists study people, communities, social institutions, and personal interactions. They often can work in dedicated research roles within academic institutions, where they design projects to test theories about social issues. Sociologists can also work as practitioners, using their skills to help government officials and corporate leaders make strategic decisions. Many of these positions require a doctorate.
Salary: $83,420
Source: BLS
How to Advance Your Career in Public Policy
Public Policy Licensure and Certifications
Some public policy organizations offer professional development programs and certifications that build leadership skills and improve knowledge in specific areas.
Some states offer credentials through their municipal and county advisory services related to local government administration.
The County Technical Assistance Service in Tennessee, for example, provides a certified county finance officer program and a county administrative professional certificate.
Federal employees can participate in specific training programs that can help them advance through the general schedule employment grades.
For employees within the Department of Agriculture, the Aspiring Leader Program offers professional mentoring, coaching, and individual development.
Additionally, lobbyists can pursue public policy certification from the National Institute for Lobbying and Ethics.
Public Policy Fellowships
Fellowships can also enhance your resume and provide unique work experience in public policy.
These programs typically include a stipend and target early-career professionals or graduate students in public policy.
Examples include the Fulbright-Anne Wexler Master's Award in Public Policy, the Congressional Hispanic Leadership Institute's Global Leaders Internship and Fellowship Program, and the National Urban Fellows Master of Public Administration Fellowship.
Resources for Public Policy Majors
Professional Organizations
American Society for Public Administration: ASPA is the largest professional public administration organization in the world. Members enjoy subscriptions to the society's publications, including the Public Administration Review and PA Times. Educational opportunities include webinars and training seminars at local chapters. Members can network at chapter socials and the annual conference. They also gain access to an online job board.
---
Association for Public Policy Analysis & Management: APPAM offers networking opportunities, sponsors a peer-reviewed journal, and promotes research. Student members can network at APPAM-sponsored events and through a members-only colleague database. The association also co-sponsors a job board.
---
Network of Schools of Public Policy, Affairs, and Administration: NASPAA offers internship and fellowship opportunities and an online job board. The network also maintains a searchable online database of schools that offer graduate degrees, courses, and certificates in public policy, administration, and service.
---
Pi Alpha Alpha: PAA is the "global honor society for public affairs and administration." Members benefit from networking opportunities, job search resources, and awards. Membership is limited and requires a minimum GPA.
Civic Engagement in American Democracy - Duke University: This course examines key concepts and actors in the American political system. Lectures and reading assignments help students understand how citizens can influence politics and policy.
---
Securing Digital Democracy - University of Michigan: Students in this class examine the intersection of democracy and cybersecurity. Learners study election technology and the future of electronic and internet voting. Covered topics include computer security, public policy, and human factors.
---
Public Policy Challenges of the 21st Century - University of Virginia: Lectures and assigned readings help students understand the challenges and societal consequences facing legislators in the U.S. and around the world. Students learn to analyze proposed policies and effectively advocate for their preferred options. The course also evaluates how private sector interests and nongovernmental organizations advance policies and issues with government agencies.
---
Public Finance and Public Policy - Massachusetts Institute of Technology:This 2010 course uses microeconomics to evaluate policy proposals related to issues like setting tax rates and responding to global warming. Students must possess an understanding of basic microeconomic principles and theories.
---
Making Public Policy - Massachusetts Institute of Technology: Students examine public policy in healthcare, immigration reform, gun control, and climate change. Institutions and cultural ideas provide context and a framework for advocates to advance their policy positions.
Journal of Public Policy: Cambridge University publishes this international academic journal. Researchers use social science concepts and theories to examine social, political, and economic issues. While many articles focus on the European Union, the journal also examines international relations and global public policy issues.
---
Public Policy and Administration: The United Kingdom's Joint University Council Public Administration Committee publishes this academic journal. Editors foster discussion of public policy and administration among a global readership. Covered topics include administrative theory, public management, and public policy.
---
Public Policy Institute of California: A nonprofit think tank based in San Francisco, PPIC supports evidence-based research into California-focused public policy. The institute's online blog publishes commentary and analysis on educational issues, water policy, and statewide surveys.
---
American Journal of Political Science: This journal, published since 1957, is the Midwest Political Science Association's official publication. The highly respected academic journal publishes research papers exploring American politics, international relations, comparative politics, and political methodology.
---
Armed Forces and Society: The Inter-University Seminar on Armed Forces and Society publishes this quarterly journal, which focuses on the connection between the military and society.
---
Contemporary Political Theory: Palgrave Macmillan in the United Kingdom launched this peer-reviewed journal in 2002. The publication explores contemporary global political theory. Covered topics include women's and gender studies, literary theory, and cultural studies.
---
Government and Opposition: Cambridge University publishes this academic journal each quarter. The international journal accepts papers dealing with comparative politics anywhere in the world. Recent issues have explored presidential instability in Latin America, assisted repatriation, and technocratic populism.
Frequently Asked Questions About Public Policy
Is a degree in public policy worth it?
Many graduates find that a public policy degree allows them to develop and implement policy changes that help people live better lives. Careers for public policy majors include research-focused jobs, roles within government agencies, and lobbyist positions.
What kind of jobs can you get with a public policy degree?
Graduates can work as policy analysts with state or federal agencies. They can also work as administrators for local governments. Graduates can also begin careers in academia, business, and public relations.
How much do public policy majors make?
Salary expectations vary by field, experience, education, and location. However, according to the BLS, political scientists earn a median annual salary of $122,220. This career typically requires at least a master's degree. Additionally, according to PayScale, policy analysts earn an average annual salary of around $60,000.