From Pediatrics to Women's Medicine: How Women's and Gender Studies Influenced My Career Path
Discover how one student's women and gender studies program influenced her decision to pursue a career in women's medicine.
Image Credit: The Good Brigade / DigitalVision / Getty Images
From the time I was 12 years old, I dreamed of becoming a doctor. Nearly 10 years later, it is wild to think that my dream is almost my reality.
Growing up, I liked working with kids and STEM, so becoming a pediatrician seemed to encapsulate all of my interests. But as I began volunteering at the local hospital's breast imaging center during my sophomore year at Providence College, I noticed some of the additional health challenges many women face.
The same year I began volunteering, I met with Dr. Abigail Brooks, the head of Providence's women's and gender Studies department. She proposed I add a second major or minor, but I was unsure. I grew up in a small town where no one really talked about gender inequality. As far as I knew, and from what I observed in my tiny community bubble, women and men had already achieved equality.
Here's how learning about the ever-growing injustices around race, class, and gender made me change my future career path.
An Idealized Version of Medicine
I distinctly remember talking with my father about what I wanted to be when I grew up. At the time, my older brothers were beginning their college searches, making this a frequent topic in our household.
Throughout elementary and middle school, STEM topics were always my favorite. I toyed with different ideas of who I could become as an adult, all within the STEM fields: a marine biologist, a vet, a psychiatrist. Around this time, I also began babysitting for my cousin, who just had her first child. One thing that experience taught me was that I knew I loved babies and children.
My father proposed the idea that I could become a pediatrician. I loved the idea of working with children every day while incorporating my passion for STEM. I used to think medicine was as simple as a sick patient coming in for a visit, and doctors could solve every problem. However, I had yet to learn about the effect that race, class, and gender have when seeking healthcare and that I could make a bigger impact on the healthcare system by entering women's health.
Flash forward many years, and it was my turn to go to college. I was still determined to become a pediatrician. But while volunteering at the breast imaging center, I realized how much I loved working with adults, not just children. I found that the bravery of the women I worked with often inspired me. For the first time, I also became aware of the inequities women face while seeking healthcare.
Studying the Barriers Women Face Made Me Want to Help
Inspired by Dr. Brooks' passion for her department, I became interested in the field of women's and gender studies and decided to add a minor. I am so thankful I did because the program opened my eyes to the world beyond my small-town life and to the ongoing inequalities of our societal structures rooted in patriarchy.
The WGS program taught me to question why there is such a large barrier to accessing healthcare in the United States. The cost of healthcare and insurance is astronomical, hurting an already disadvantaged working class's access to healthcare.
Women's Care Costs More. What If They Can't Afford It?
Women have additional health concerns, which cost additional money. This can particularly impact working-class women. The majority of women endure the added costs of preventative screenings such as mammograms, pap smears, and bone density scans, to name a few. Women may also take birth control, leaving them to pay for pills, IUDs, patches, injections, etc. Additionally, the cost of childbirth in the U.S. is higher than in any other developed country.
What happens when women cannot afford annual screenings? Are they forced to succumb to deadly diseases they didn't know they had? What happens when women cannot afford birth control? What if they can't afford nine months of prenatal check-ups? What if they can't afford a hospital birth? Where do they turn?
Black Women Are at an Even Further Disadvantage
The WGS program taught me to question how racial disparities within healthcare, in addition to gender inequalities, particularly impact Black women. The field of gynecology has a dark history — the field is founded on research that involved experimentation on and torture of Black women.
Until recently, individuals with medical training believed Black women had a higher pain tolerance than white women. False beliefs like this, combined with research bias against women and unconscious racial bias, lead many physicians to not listen to women, especially Black women, regarding their health concerns. This causes medical professionals to underdiagnose and undertreat Black women in particular, yielding horrific consequences. For instance, the maternal mortality rate for Black patients in the U.S. is three times the rate for white patients.
The WGS program has taught me to question why women and people of color are more likely to live in poverty. It is so important to consider intersectionality when assessing our healthcare system's issues to understand how one individual's intersecting identities shape a unique experience.
Just as the healthcare system is not the same for women as it is for men, it is also not the same for women of color as it is for white women — or for those who are poor as it is for those with financial resources. When these identities overlap, individuals can face major challenges.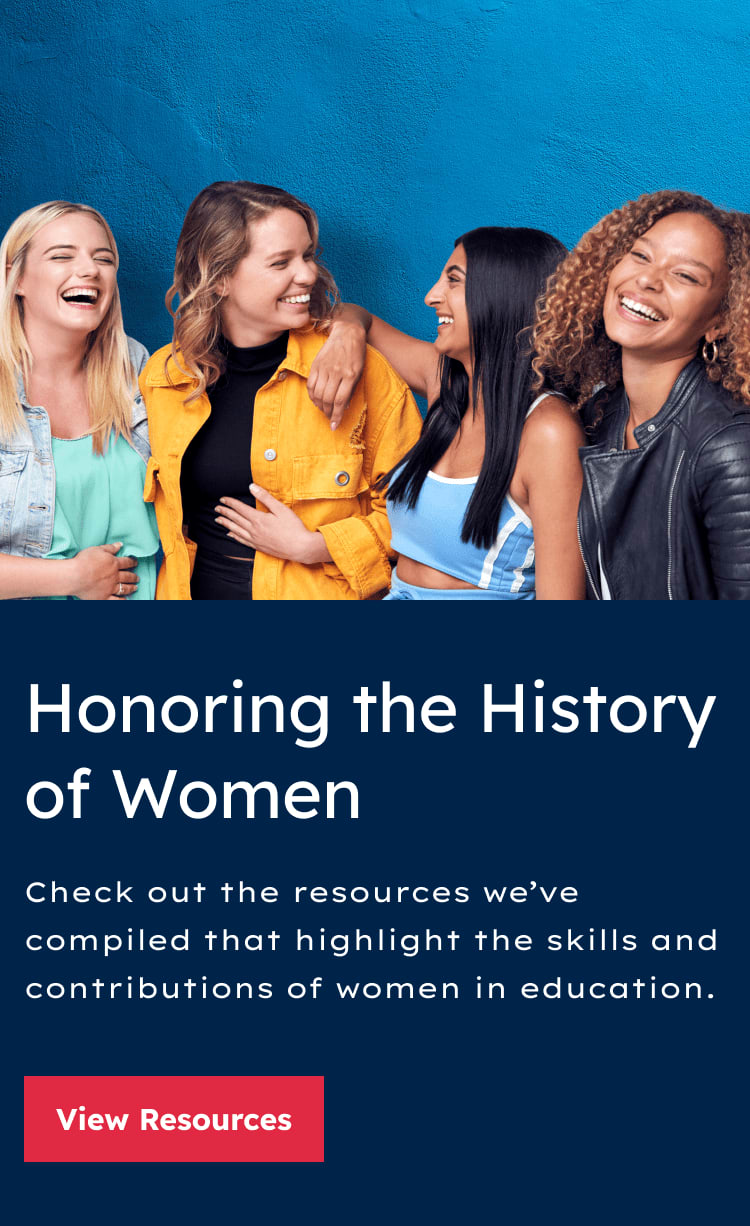 Making an Impact on Women's Health
Minoring in women's and gender studies has opened my eyes to these harmful ongoing issues within healthcare. It troubles me that these problems are so deeply rooted in our country's major systems. It is my hope that by pursuing a career as a physician in women's health, I can make some impact on the field and advocate for change.
I hope I never have to turn away a patient because they cannot afford medical services. I want all of my patients to feel heard and understood. My patients should feel confident that I and all of their providers are offering them the best unbiased care possible.
I want to be a part of the change our healthcare system desperately needs to better serve women from all walks of life. I have the WGS program at Providence College to thank for inspiring me to incorporate this passion into the career I have been chasing for over 10 years.
Meet the Author
Morgan Kruzan
Morgan is a senior at Providence College on the pre-medical track majoring in biology and minoring in women's and gender Studies. She plans on attending The Warren Alpert Medical School of Brown University after graduation to pursue a career in women's health. In college, Morgan worked at the tutoring center and in various clinical settings. In between school, work, and volunteering she enjoys playing intramural sports with friends.