Best Online Associate in Game Design Programs
We've ranked the top online associate in game design programs. Compare schools by cost and convenience. Earn your associate degree online.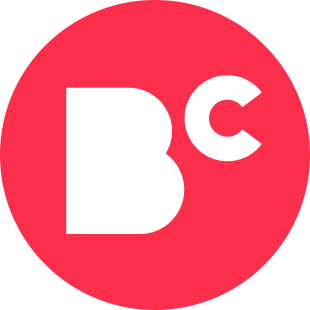 By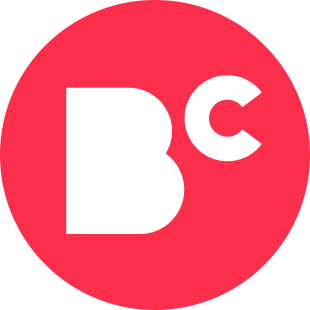 Staff Writers
Writer
The staff writers for BestColleges collaborate to deliver unique, student-driven content on topics such as career development, college life, and college planning....
Updated on July 27, 2023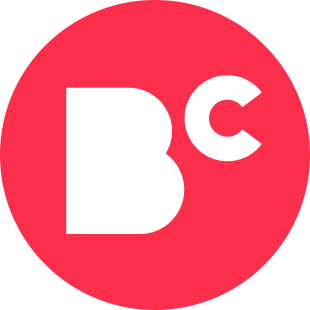 By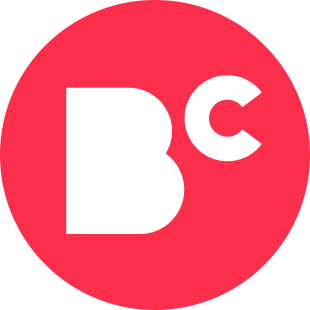 Staff Writers
Writer
The staff writers for BestColleges collaborate to deliver unique, student-driven content on topics such as career development, college life, and college planning....
www.bestcolleges.com is an advertising-supported site. Featured or trusted partner programs and all school search, finder, or match results are for schools that compensate us. This compensation does not influence our school rankings, resource guides, or other editorially-independent information published on this site.
Turn Your Dreams Into Reality
Take our quiz and we'll do the homework for you! Compare your school matches and apply to your top choice today.
If you love playing video games, you may find that an online associate degree in game design is an ideal fit. The degree explores subjects such as software programming, web design, animation, and drawing, all of which prepare students for careers in testing, designing, and producing video and computer games. The skills you learn in an online game design school also prepare you for related jobs in web development, an area the BLS projects will grow by 15% over the next decade. Graduates often pursue bachelor's degrees, opening up even more career opportunities that blend design and computer programming.
What are the Best Associate in Game Design Programs? Here are our top 3:
Related Programs That Might Interest You
Learn about start dates, transferring credits, availability of financial aid, and more by contacting the universities below.
Best Online Associate in Game Design Programs
Finger Lakes Community College

Located in upstate New York, FLCC hosts a highly regarded associate of science in game programming and design program, which features a hybrid delivery format. Learners can complete at least 50% of their degree requirements online while benefiting from access to a cutting-edge gaming lab during their campus residencies.

During this associate in game design program, instructors introduce students to topics like motion capture, 3D printing, 2D/3D modeling, and virtual reality. Degree-seekers apply their newfound competencies throughout a 63-credit curriculum, which focuses on fundamental aspects of game design and the technical skills needed to realize concepts and ideas.

FLCC is a junior college in the State University of New York system. A 2017 follow-up survey of graduates found that 47% of respondents were employed full time, while 43% were attending college full time.

Central Piedmont Community College

CPCC offers an associate of applied science in simulation and game development. Oriented mainly toward developing students' technical and programming skills, this degree path also includes instruction in the visual arts and creative aspects of game-making.

Degree-seekers build strong skill sets related to developing, debugging, and testing game and simulation programs. The curriculum also covers practical proficiencies related to software licensing, customer relations, and negotiating employment contracts. Ideal candidates for the program display strong analytical thinking skills and backgrounds in mathematics and the physical sciences.

CPCC was one of the first schools in the U.S. to integrate virtual reality and augmented reality technologies into its associate in game design program. Combined with internship opportunities at leading game studios and strong relationships with the International Game Developers Association, this program is respected among employers and industry professionals.

Guilford Technical Community College

Located in Jamestown, North Carolina, GTCC offers an associate of applied science in simulation and game development that can be completed entirely online. This program emphasizes commercial gaming and the application of game theory and design principles to the education and training industries.

Covering 66 credits, the program features a standard four-semester structure and includes required courses in game design and programming, animation, and 3D modeling. After developing technical skills, students complete an intensive capstone project where they realize a self-guided simulation or game concept.

The school provides students with required software at no extra charge, and the program's curriculum prepares graduates for a variety of career opportunities. In addition to entry-level careers in game design, students may qualify for roles in graphic design, software engineering, and mobile application development.
What Else Can I Expect From an Online Associate in Game Design Program?
Online video game design schools are all different, with some focusing more on the design and storytelling aspect of video games and others focusing more on concrete computer and programming skills. Although most programs share certain qualities, the details discussed here may differ depending on the specific school and program.
Curriculum for an Online Associate in Game Design
Although different programs will offer different courses, all online game design programs will offer basic courses that introduce the fundamentals of game design. Programs usually cover introductory courses in web programming, storytelling and communication, and digital animation. Below is list of courses you can expect in a typical program:
Animation
Students learn the basic skills of 2D and 3D animation necessary for video or computer game design. The course also covers how to use animation hardware and animation systems. Some courses introduce advanced topics like virtual reality.
Game Design
This class covers the programming language, software, operating systems, and design systems necessary for the creation of video games. Students explore areas of computer science such as game theory, artificial intelligence, and graphic design.
Storyboarding
In this course, students learn how to create a storyboard to produce a compelling video game narrative. Students study case histories, examining the creation and execution of well-known video game narratives. Learners examine the art of hand-drawing storyboarding and using storyboarding software to visualize and map game narratives.
How Long Does it Take to get an Online Associate in Game Design?
Most video game design schools online require around 60 credit hours of coursework. Students typically earn their online associate degree in two years or fewer, depending on how many courses they take each semester and whether they transfer into the program with any prior credits.
Some programs follow a cohort format. In a cohort, students advance through their online degree at the same pace as their classmates. This format restricts the flexibility of how quickly students can graduate, but allows them to meet others in their field who share similar interests. The cohort model is best for those who prefer to learn with others and network with their peers. Self-paced programs allow students to advance through their coursework at their own pace, thereby earning their degree in less or more time than they would otherwise. This model is best for those with a busy schedule who require a more flexible learning format.
Accreditation for Online Associate in Game Design Degrees
When a school is accredited, a recognized accrediting agency has reviewed the quality of its programs and deemed the school up to standard. While both national and regional accreditation show that a school can provide a quality education for the cost of its tuition, most people consider regional accreditation more prestigious than national accreditation. While the majority of nationally accredited schools will accept transfer credits from regionally accredited programs, not all regionally accredited schools will accept credits from nationally accredited programs. This distinction is especially important to keep in mind when choosing an associate program, as some bachelor's programs may not accept transfer credits from a nationally accredited school.
You should always make sure that a school is accredited by double-checking the name of the accrediting agency against one of the official lists posted on the Department of Education's website or the Council for Higher Education Accreditation website. A few common regional accrediting agencies include the Higher Learning Commission, the Middle States Commission on Higher Education, and the Western Association of Schools and Colleges. Common national accrediting agencies are the Accrediting Commission of Career Schools and Colleges, the Accrediting Council for Continuing Education and Training, and the Accrediting Council for Independent Colleges and Schools.
Two agencies oversee the monitoring of accreditation agencies: The U.S. Department of Education and the Council for Higher Education Accreditation. The Department of Education is a government agency, while the Council for Higher Education Accreditation is a non-profit organization comprising 60 accreditation agencies and 3,000 universities. Together, these agencies ensure that American universities provide a quality and affordable education. They also publish a list of accredited schools, thus protecting the public from schools that are either illegitimate or underperforming. You can find these lists on the ED or CHEA website.
What Can I Do With an Associate in Game Design Degree?
In addition to designing video and computer games, game designers can apply their skills in a variety of related career fields. Graduates can work as web developers, game testers, drafters, desktop publishers, and entry-level graphic designers – essentially any career that requires a combination of creative design skills and computer savvy. The degree also prepares you for more advanced degree programs involving design or computer programming.
Music Director and Composer
Music directors lead musical groups, orchestras, and other music performances. Music directors most often work for local groups that put on musical performances, such as schools or religious organizations, but may also travel to out-of-town performance venues. Composers write music and typically work from home or at a recording studio.
Median Annual Salary: $66,130
Projected Growth Rate: 15%
Web developers design and create websites for a variety of clients. In addition to managing the appearance, aesthetic, and usability of a website, developers also monitor the website's traffic. Developers sometimes create the site's content.
Median Annual Salary: $53,480
Projected Growth Rate: 7%
Drafters help a professionals convert designs into technical drawings. Engineers and architects, for instance, commonly use drafters to convert their blueprints into detailed visuals of anything from engine designs to building blueprints. Drafters rely on technology and artistic skill to create intricate designs.
Median Annual Salary:
Projected Growth Rate:
Multimedia Artist and Animator
Multimedia artists and animators help bring television shows, video games, and movies to life through animation and other visual effects. Some artists and animators work from home on a contract basis, while others work in large offices for animation or production companies.
Median Annual Salary: $65,300
Projected Growth Rate: 8%
Educational Paths
After you earn an associate degree in game design, you may want to consider transferring into a bachelor's degree program in a similar field. Many higher-paying design and programming jobs require at least a bachelor's degree and a portfolio of design work. Software developers, for instance, usually have bachelor's degree. These professionals earn a median salary of over $100,000. Without a bachelor's degree, you may only qualify for entry-level positions.
Bachelor's in Video Game Design: The most obvious degree for those who earn their associate in game design, this bachelor's degree offers a more in-depth and involved exploration of game design. Students create a portfolio of work which they can then show to employers. Graduates are for intermediate positions in the gaming industry.

Bachelor of Arts in Graphic Design: Students who earn a bachelor's degree in graphic design learn how to create visual content in order to communicate a message or emotion, most often for the purpose of advertising to consumers. They design brochures, advertisements, reports, and magazines. Graphic designers rely on both computer programs and hand-drawings to create their work.

Bachelor of Science in Software Engineering: Students in a software engineering program learn how to design and engineer computer programs. The bachelor's degree blends the study of engineering and computer science. Graduates go on to design, evaluate, test, and maintain computer software.
Employment Outlook for Associate in Game Design Graduates
Associate in Game Design Salary
For associate degree holders working as multimedia artists and animators, the top-paying states are all located on the coasts. A large percentage of tech companies and AAA video game studios are located in California. Since these studios have the largest budgets and produce the highest-selling video games, they can afford to pay their designers and animators the most competitive wages. For the top five highest paying states, the annual mean wage is more than $10,000 above the field's overall medium wage of $65,300.
Top Paying U.S. States for Multimedia Artists and Animators

| State | Annual Mean Wage |
| --- | --- |
| California | $82,680 |
| Connecticut | $78,870 |
| Massachusetts | $77,370 |
| District of Columbia | $76,530 |
| Washington | $76,130 |
Professional Organizations
Professional organizations can help game designers, web programmers, software engineers, and graphic designers connect with other professionals in their field. In addition to building community and facilitating networking opportunities, many professional organizations offer practical benefits such as legal advice, job boards, discounts on design and computer supplies, and professional development experiences. Other organizations host trade shows and conferences, providing an additional avenue for designers to network with others in the field of video game design.
Financing Your Online Associate in Game Design Program
If you're looking for ways to pay for an online associate in game design degree, you should complete a FAFSA form. Completing a FAFSA allows you to receive federal funding opportunities such as grants, loans, work-study opportunities, and scholarships. You should also research each individual school's financial aid opportunities to see if you can apply for additional funding, scholarships, or tuition assistance. Some schools also offer tuition waivers, discounts, or other financial aid opportunities for military members and veterans.
Approximately two-thirds of today's college students rely on loans to fund their education, but there are plenty of overlooked financing options you can use to reduce your overall student debt.
Completing the Free Application for Federal Student Aid (FAFSA) is a crucial first step for any student with financial needs. Our FAFSA guide features a step-by-step rundown on the process and answers to several frequently asked questions.
Financial aid for online learning is equivalent to what you'll find for campus-based learning, but that hasn't always been the case. Learn about the changes that have taken place, as well as the different funding opportunities available to online students.
Online college programs can be a flexible, affordable option for single parents who are interested in earning a degree and securing their family's financial future. We've compiled a list of scholarships, grants, and other financial aid options geared toward single moms and dads.
Millions of dollars in free money is available to U.S. military personnel, but much of it goes unused. Learn more about grants, scholarships, and other financial aid opportunities available to veterans, active-duty service members, and reservists.