Best Online Video Game Design Degree Programs
Earn a degree from one of these top-rated online video game design programs, and join a booming $15 billion industry.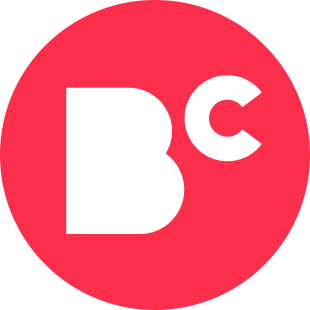 By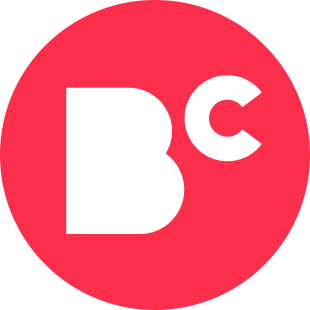 Staff Writers
Writer
The staff writers for BestColleges collaborate to deliver unique, student-driven content on topics such as career development, college life, and college planning....
Updated on September 19, 2023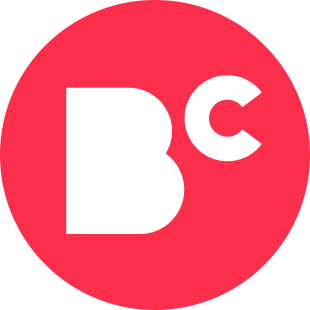 By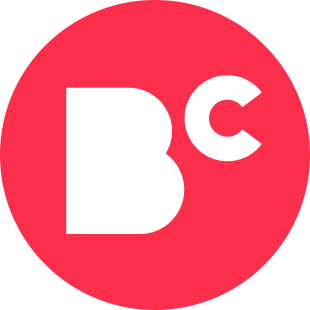 Staff Writers
Writer
The staff writers for BestColleges collaborate to deliver unique, student-driven content on topics such as career development, college life, and college planning....
Updated on September 19, 2023
www.bestcolleges.com is an advertising-supported site. Featured or trusted partner programs and all school search, finder, or match results are for schools that compensate us. This compensation does not influence our school rankings, resource guides, or other editorially-independent information published on this site.
Turn Your Dreams Into Reality
Take our quiz and we'll do the homework for you! Compare your school matches and apply to your top choice today.
In 2018, American consumers spent more than $43 billion on mobile, computer, and console gaming. With revenue like that, it comes as no surprise that careers in this growing industry are in high demand.
If you are one of the many prospective video game professionals looking to make your mark, an online bachelor's in video game design can help you get started. Keep reading to learn about common curriculum and admission requirements, career pathways, and FAQs.
What Are the Best Video Game Design Programs? Here Are Our Top Five:
Breaking into the video game industry can be difficult. Leading game companies receive thousands of messages from job seekers every week. The U.S. Bureau of Labor Statistics (BLS) suggests aspiring multimedia artists and animators develop an impressive portfolio to help them stand out in this competitive field. Earning an online bachelor's in video game design provides the fundamental skills and knowledge required to begin your career.
Popular Online Bachelor's in Game Design Programs
Learn about start dates, transferring credits, availability of financial aid, and more by contacting the universities below.
Online Bachelor's in Video Game Design Program Overview
Degrees in video game design or interactive media provide an interdisciplinary set of skills in programming, communication, graphic design, and web design/development. One of the primary goals of an online bachelor's in video game design is to prepare students to compete in the video game industry. However, these skills and knowledge are also applicable to careers beyond the video game industry, including opportunities in entertainment and advertising.
Specific course requirements vary by program and school, but game design degrees typically focus on the creation of game and graphic arts, the elements of effective interactive design, and programming and coding fundamentals. Courses are often experiential and project-based, allowing for professional practice and portfolio development through hands-on application.
An online bachelor's degree in game design fulfills education requirements for entry-level jobs in the industry. However, graduates must demonstrate an impressive portfolio to stand out among other applicants.
Best Accredited Online Bachelor's in Video Game Design Programs
Best Online Bachelor's in Video Game Design Programs
At BestColleges, we believe a college education is one of the most important investments you can make. We want to help you navigate the college selection process by offering school rankings that are transparent, inclusive, and relevant for online students. Our rankings are grounded in a few guiding principles and use the latest statistical data available from trusted sources. Read more about our Ranking Methodology. We hope our approach helps you find the school that is best for you.
Common Bachelor's in Video Game Design Degree Courses
Interactive Design Fundamentals
This course introduces students to critical aspects of interactive art and design. Topics may include interactive art installations, traditional websites, animation, and video/audio. Coursework also presents the history of interactive design and encourages students to explore the breadth of the medium. Students develop skills through hands-on projects.
Digital Communication
Effective communication in a digital environment is vital to the success of a creative professional. Courses in digital communication help students understand diverse digital tools and human-computer interaction. Learners develop foundational strategies for confident communication and digital expression in interactive media projects, websites, and social media contexts.
Programming Principles
Introductory programming courses focus on a variety of key programming topics. Students are exposed to scripting languages, program interactivity, software design, and debugging. Hands-on in nature, these classes enable students to develop applications and projects, including interactive websites, experimental works, and online games.
Web Design/Development Fundamentals
Courses in web design and web development, which may be included in the required major core or offered as electives, introduce students to key concepts in the creation of dynamic, responsive web pages. Common topics include HTML and CSS, web authoring tools, web standards, and web accessibility.
Project-Based Capstone/Practicum
Prior to completing your online bachelor's in game design, you can expect to participate in some form of project-based capstone. Specific culminating experience requirements vary by school but typically result in the integration of all curriculum elements, development of a portfolio, and/or practical work opportunities.
Online Bachelor's in Video Game Design Admission Requirements
High School Completion

To gain entry into an undergraduate college or university program, applicants must first complete a high school-level education. This requirement can be satisfied with a traditional high school education, GED certificate program, or a high school equivalency exam. Be prepared to provide a transcript or other official documentation.

Minimum GPA

In addition to a completed high school education, some colleges prefer or require applicants to demonstrate a minimum GPA. Minimum GPA requirements are designed to provide admissions staff with an idea of an applicant's academic ability. Lower GPAs do not necessarily disqualify you from admission.

Standardized Test Scores

Standardized test scores are typically expected of all first-time freshmen applicants, but they are especially important for those with GPAs below the university's minimum requirement or preference. An excellent SAT or ACT score can boost your application by showing solid competencies in reading, writing, math, and science.

Supplemental Materials

Depending on the school, you may be required or have the option to submit additional materials with your admissions packet. The most common documents requested at the undergraduate level are educator and/or counselor letters of recommendation, personal essays, and lists of achievements.

Relevant Coursework

You likely will not see a required list of prerequisites for an online bachelor's in video game design, but pursuing relevant coursework in high school may give you a competitive edge in the admissions process — and a head start on course fundamentals. Aim for a transcript with a combination of art and technology courses.
Online Bachelor's in Video Game Design Career Paths
After completing an online bachelor's in video game design, graduates commonly pursue career paths as video game designers, artists, and developers. Entry-level opportunities in this field are highly competitive, so many aspiring professionals start by creating their own games to build a strong portfolio, network connections, and online presence. Upward mobility is generally connected to experience and proven ability, rather than advanced degrees.
The skills earned in an undergraduate program can also be applied to entry-level careers in visual effects, web, and software design for other entertainment industries, business, and technology.
Video game designers do not require licensure.
Related Careers
Frequently Asked Questions
Are game designers in high demand?
The BLS includes video game designers under the larger umbrella of multimedia artists and animators. As a whole, this occupational group is projected to grow by 4% between 2018-28. This projection is primarily driven by an increased demand for animation and visual effects in video games, as well as movies and television.
What can I do with a bachelor's in game design?
While your dream job might be working for one of the world's top video game publishers, an online bachelor's in video game design provides an interdisciplinary education you can apply to many fields. Professionals with skills in graphic design, programming, and interactive media work in entertainment, business, and technology.
How much can I earn with a bachelor's in game design?
The median salary for all multimedia artists and animators is $72,520, according to the BLS. PayScale, which offers job-specific salary information based on user data, reports that video game designers make an average of $64,374 a year. Individual earning potential varies by geographic location, employer, and years of experience.
How long does it take to get a bachelor's in game design?
Traditionally, a bachelor's degree takes approximately four years of full-time study to complete. You may be able to earn your degree faster by taking courses during the summer. Many online programs also offer part-time pacing options. Part-time study results in a longer overall completion time but is ideal for students with full-time jobs.
What courses are required for a bachelor's in game design?
To provide a well-rounded skill set, required courses for an online bachelor's in game design typically cover both technical and artistic concepts. When attending a top best game design college, you would very likely study programming and interactive media/web design alongside graphic arts and digital communication. Bachelor's degrees also require completion of general education courses, such as, math, the humanities, and sciences.
Discover Similar Degree Programs
Looking for something else? Explore these other online degrees.