Best Questions to Ask Your High School Guidance Counselor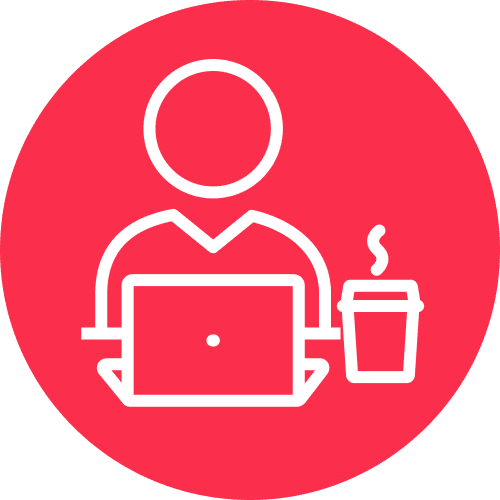 By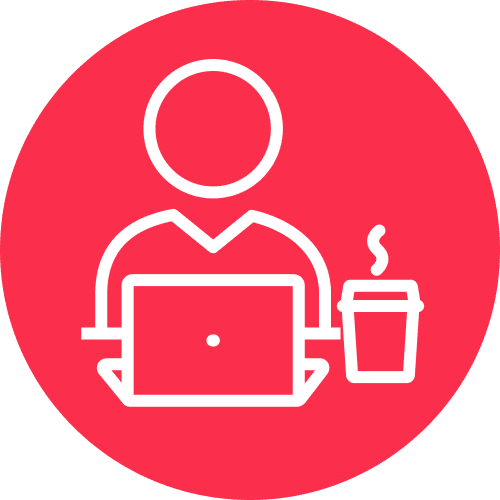 Steve Bailey
Writer
Steve Bailey is an experienced writer and editor focused on education. For the past 11 years, he has served as a senior associate with the Donovan Group, a communication firm that serves public schools and school districts across the United States. T...
Updated on November 30, 2021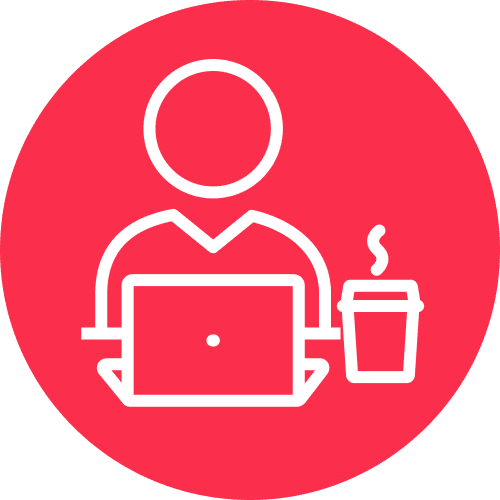 By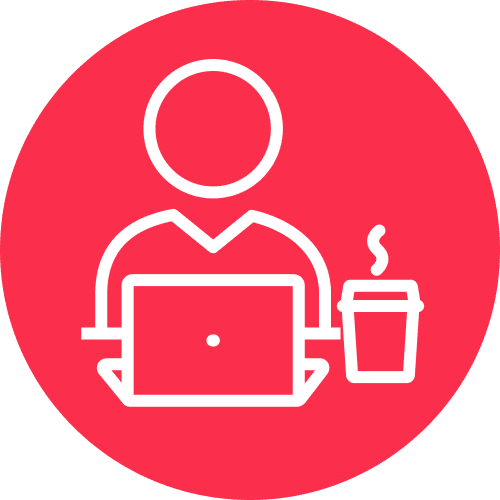 Steve Bailey
Writer
Steve Bailey is an experienced writer and editor focused on education. For the past 11 years, he has served as a senior associate with the Donovan Group, a communication firm that serves public schools and school districts across the United States. T...
Updated on November 30, 2021
www.bestcolleges.com is an advertising-supported site. Featured or trusted partner programs and all school search, finder, or match results are for schools that compensate us. This compensation does not influence our school rankings, resource guides, or other editorially-independent information published on this site.
Turn Your Dreams Into Reality
Take our quiz and we'll do the homework for you! Compare your school matches and apply to your top choice today.
According to the U.S. National Center for Education Statistics, about 19.7 million students enrolled in college in fall 2020. School guidance counselors play a critical role in helping high school students find higher education opportunities and prepare for their future careers. Counselors also support students' mental and emotional health.
For this piece, we interviewed Gerard Brett, director of college counseling at La Salle College High School in Pennsylvania. Brett uses his in-depth knowledge of the college admissions process to assist his students on a daily basis.
In addition to discussing the questions all high school students should ask their counselors when preparing for college, Brett speaks to how school counselors can help students develop and execute plans to meet their academic goals, position themselves for entry into colleges with selective admission requirements, and improve or maintain their GPAs.
Counselors can also assist with career planning, applying to college, and providing letters of recommendation.
Gerard M. Brett
Gerard M. Brett is the director of college counseling at La Salle College High School, an independent, Catholic, all-boys preparatory school located in the greater Philadelphia area. In this role, Brett guides students through the college search and application process. A graduate of Villanova University, Brett holds an MS in counseling and human relations and is currently pursuing a certificate in school management and leadership.
Questions to Ask Your Guidance Counselor
General Advice: Courses, Activities, and Academic Goals
Why is meeting with a high school guidance counselor important?
A counselor can offer their experience and expertise to help guide you in your initial college search.
How often do you recommend I meet with you?
At least twice a semester (especially during junior and senior year), but my door is always open.
How can you help me plan out my classes to prepare for college?
We will discuss your interests and potential college major that you plan on pursuing, which may impact the courses you plan on taking. We will also look at the selectivity of the colleges you plan on applying to. More competitive colleges would expect to see more rigor/strength of schedule in your course selection.
How can you help me stay on track to meet my academic goals?
We can set up a plan where we meet after each progress report or quarter to be sure you are performing at a level that is commensurate with the selectivity of some of the colleges on your list.
Are there courses I can take that will make me a more desirable college applicant?
I typically suggest taking the most selective/rigorous courses while balancing what you can realistically handle. There's no upside to taking on too much and then struggling in multiple courses.
On the flipside, colleges can see when you are not challenging yourself to the best of your ability and/or taking advantage of the variety of courses that your high school offers. Also, for certain majors, it may be helpful to take courses in one subject area over another.
What mistakes do you see students make when it comes to choosing courses in high school?
Some students bite off more than they can chew by taking the most rigorous courses available, which can sometimes lead to them struggling. Others take a much lighter course load than they are capable of, which is a red flag to an admissions committee.
What other activities outside of classes can I do to prepare myself for college?
Colleges want to see what makes you tick outside the classroom. They are looking for what you are passionate about and signs of leadership. They are more interested in depth than breadth.
Activities, clubs, athletics, community service, and a job during the school year or summer are all important resume-builders and can be tipping points in the admissions process. Increasingly we have seen students take advantage of summer internships, research, and college classes (either in person or virtually) to develop their intellectual curiosity, reaffirm interests, and differentiate themselves in the admissions process.
If I'm struggling with a course or did poorly on a major exam, how can you help me salvage my grade to not harm my GPA?
My first recommendation is to always speak directly with your teacher in that subject, and then I ask you the following questions:
Have you asked for extra help?
Are you struggling with the material on tests or are you missing homework assignments?
Do you need help setting up a tutor?
I am happy to facilitate a meeting between you, the teacher, and your parents should the situation necessitate.
Preparing for and Applying to College
What are students' biggest concerns about preparing for and applying to college? What helps them feel better?
Students' biggest concerns are the anxiety over whether or not they will get accepted. Families and the media tend to focus on the 20% of colleges that accept under 50% of applicants instead of recognizing that 80% of colleges accept more than half of the students who apply.
If you have made a well-thought-out college list and applied effectively, then you should have plenty of options. Our goal is to increase access to information about the college admissions process, which in turn leads to a decrease in stress.
Can you help me decide which colleges to apply to?
Yes, that is a big part of what I do. It helps to think of the college search process as a funnel where we begin to look at different characteristics and then narrow down the options: geographic location, urban, suburban, rural, undergraduate enrollment, majors, academic/social balance, etc.
The focus should be on finding the correct personal, academic, and financial fit for each individual student, and one of my responsibilities is to help our students find colleges that fit the characteristics that will allow for a happy and successful four years in college.
How can you help me fill out my college applications?
I am happy to offer tips and insights as you fill out your college applications; however, I try to instill a sense of independence and ownership in my students. The college application process relies on self-reflection and maturity. Handling the process on your own and taking ownership of it pays dividends in the future.
I have found that the more engaged a student is in the college search and application process, the more likely they are to enroll and persist at a college that best suits their needs. That being said, I walk all my students through the Common Application and the increasing number of colleges that require self-reporting of grades.
I can weigh in on whether to take advantage of sending or not sending standardized test scores to a test-optional college. I am also available to brainstorm and/or review essays.
Can you write me a recommendation for my college application?
Yes, I write a counselor recommendation for all of my students. This is in addition to a teacher recommendation, which typically focuses on your performance, contributions, participation, and leadership in the classroom.
How can I help you do that? The best way to help is through candid conversations when we meet and through a detailed survey that most counselors will have students fill out before writing their recommendation letter.
What colleges do students usually go to?
Our students typically apply to approximately 300 different colleges in 40 states and various countries. They are usually accepted to approximately 220 colleges in 35-40 states and countries. They typically enroll at 90-100 different colleges in 20-25 states and countries each year.
Are there any college fairs I can go to?
Typically, the National Association for College Admission Counseling has a comprehensive list of national and state college fairs. Currently, these are being held virtually. College fairs are a great way to gather initial information on a college and to introduce yourself to the admissions representative who may be responsible for reading your college application.
Career Planning and Additional Resources
How do I start thinking about what I should major in or what my career goals are?
There are a number of career and personality tests available that can help initiate this process. I also encourage students to think about what they are passionate about as well as what subject areas they typically do well in and enjoy.
I try to balance the pressure of coming up with a career at 17 with the reality that 50% of college students apply undecided and the vast majority of college students change their major once they are in college.
What other resources do you offer that I can take advantage of?
Our office has college search and planning software and historical data with high school GPAs and standardized test scores that give an idea of what it takes to be accepted to a particular college. We also offer hardcopy narrative research books, years of experience, and a warm and welcoming environment to begin and continue the college exploration process.
Related Pages
---
Feature Image: SDI Productions / E+ / Getty Images