The History of the Black Student Union
The Black student union has played an important role in the college experience for Black students since the 1960s. Learn more about its history.
Image Credit: FG Trade / E+ / Getty Images
---
Black student unions strive to unify Black students on college campuses.
These organizations began in the 1960s to combat racial discrimination.
They've also addressed police brutality and campus safety for students of color.
In the future, Black student unions can continue to bring changes to higher education.
---
Student involvement can be important and rewarding. It can contribute to a college student's sense of belonging on campus and their academic persistence. Many students report that involvement in student clubs and organizations gives them a sense of purpose. They also get to meet new people and build essential leadership skills.
For Black students, involvement in clubs and organizations can be critically important. The Black student union is one of the most popular and long-lasting organizations on many of our college campuses.
What Is a Black Student Union?
The first Black student union was founded in 1966 at San Francisco State University. Shortly after, Black student unions were established at other campuses across the nation.
Black student unions developed from the Black Campus Movement, which took place between 1965 and 1972. This was a pivotal moment in history where African American college students demanded and protested for increased campus inclusivity.
The students wanted more Black studies programs, more Black faculty and staff at universities, and spaces on campus that celebrated and acknowledged Black culture. This movement represented a significant shift in changing the landscape of higher education.
Black student unions also were originally formed to address political and civil rights issues — both on and off campus.
Why Are Black Student Unions Important?
The logistics of Black student unions may differ between colleges. However, their most important mission is to unify Black people on campuses by offering a diverse array of cultural, informational, social, and academic events targeted to Black students.
"I joined the Black Student Union to gain a sense of belonging on my college campus," said Marcos Martinez, a current student at Binghamton University and former member of the Black Student Union. "Binghamton University is a predominantly white institution, and there is a very small number of students of color on the campus. I'm able to adapt to any environment, but I still wanted to connect with peers who understood my cultural background."
As colleges confront their racist legacies and anti-black histories on campus, Black student unions honor and celebrate Black culture. They also help to provide students with the knowledge and resources needed to combat racial hostility on campus.
Additionally, these organizations can have a positive impact on a student's identity development and academic success. They also provide Black students with a supportive community.
At predominantly white colleges, many Black students feel they lack access and exposure to Black curriculum and Black faculty and staff. They may also face difficulties in connecting with peers who have dissimilar cultural experiences.
Black student unions can give students a safe refuge and provide cultural affirmation. These students can bond together over a shared cultural identity and campus experience.
The Evolution of Black Student Unions
Black student unions played an important role in combating racial discrimination in the 1960s and 1970s and addressing political disenfranchisement on and off campus.
These organizations were an important resource for student activism at predominately white institutions. Staff, faculty, and students would utilize these spaces for organizing, developing activist agendas, and combating racial discrimination.
Currently, on many college campuses, Black student unions have moved from being an activist or political organization to more of a social organization.
Popular television shows and movies like"Grown-ish" and "Dear White People" often portray Black student unions as popular and exclusive social clubs for Black students.
While activism may still be an important aspect of these organizations, their emphasis on creating and supporting peer culture and/or peer socialization has become more of a central focus.
Activism Within Black Student Unions
With increased national publicity on the killings of Black and brown people over the last several years, racial injustice has become increasingly important to college students.
Black student unions across the nation are taking a more active role in speaking out against police brutality. They have also brought students together to protest for reforms on college campuses. This includes increasing campus diversity and hiring more Black faculty and staff.
These organizations are working to improve campus life for all Black students, staff, and faculty. Some of these activism efforts were apparent recently at Washington State University and the University of Montana.
Black student unions have also taken key roles off campus. They've organized food and clothing drives and other services within their local communities.
For many Black and brown students, 2020 was an especially difficult year with the killings of George Floyd, Ahmaud Arbery, and Breonna Taylor. Many Black student unions strategized on how to raise awareness about police brutality. They also demanded more safety and protections for Black students on campus.
Many colleges, including Keystone College and Tulane University, released statements of solidarity in support of the Black Lives Matter movement. They condemned acts of police violence on Black and brown communities.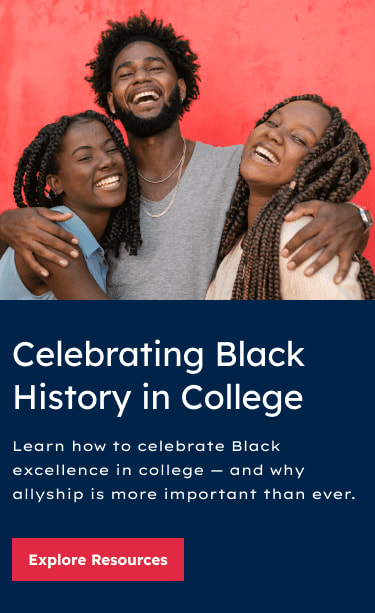 The Future of Black Student Unions
The success of Black student unions is dependent on continued campus support. University leadership needs to actively involve and engage Black students in important decisions that have an impact on campus life.
College leaders must also remain committed to supporting diversity cluster hires, diverse curriculum, and ethnic studies programs. Also, increased funding to these organizations and scholarship opportunities for Black students are needed.
"Colleges and universities can do more to support by staying invested in the needs of this particular student population for the most informed decision-making," said Darlene Jackson, a creative industry liaison and diversity programmer for the Black Student Union at Columbia College Chicago.
"Not often enough are the marginalized groups brought to the table when decisions are made that may affect them the most."
The impact of Black student unions on our college campuses is undeniable, and they will continue to play an enormous role in improving the college experience for students of color.
Meet the Student
Marcos Martinez
Marcos Martinez is a former member of the Black student union at Binghamton University. Martinez said the Black student union allowed him to connect with people of color who understood his cultural background. He is the founder of Men Who Brunch, a black gay lifestyle blog.
Meet the Professional
Darlene Jackson
Darlene Jackson, MS, is a creative industry liaison with the Career Center of Columbia College Chicago, specializing in communication/media and the arts of theater, dance, audio/radio, music, and fashion. She brings over 20 years of experience to her role, designing and curating career/industry programs emphasizing inclusion and diversity and advising and mentoring students and campus organizations. Jackson has worked with Columbia's Black student union leadership to create programming to intentionally draw Black student union members in and make them aware of services at the career center, rebranding the department as a place of inclusion for all students. Jackson holds a master's degree in health communication from Northwestern University and is popularly known as DJ Lady D (djladydchicago.com).
---
Feature Image: FG Trade / E+ / Getty Images