College Guide for Black and African American Students
Black students face challenges at college. But with the right resources, they can thrive — find out more by reading this guide for Black college students.
Image Credit: Klaus Vedfelt / DigitalVision / Getty Images
For many students, college is an exciting time. They get to study what they love and learn how to handle adulthood.
Black students face their own unique experiences when they head to college. Although higher education comes with its challenges for Black college students, they can find many sources of support, including organizations like Black student unions, to help them thrive.
This guide outlines some of the major trends — and challenges — for Black students in higher education. It also offers several resources, as well as information about applications and financial aid. Keep reading to find out more.
Key Trends for Black College Students
As of May 2021, about 36% of Black adult women and 27% of Black adult men (ages 25-64) possessed a college degree, according to data from the Education Trust.
In 2016, the major with the highest median salary for Black students was pharmacy, pharmaceutical sciences, and administration. Black graduates with this major earned a median salary of $84,000, according to the Georgetown University Center on Education and the Workforce.
The Georgetown University Center on Education and the Workforce also reported that health and medical administrative services was one of the most popular majors for Black students, with Black students representing 21% of these degree-holders.
Among Black students who attend college and universities, women graduate with more degrees than men, according to the American Association of University Women. Among Black graduates, Black women earn over 64% of bachelor's degrees, about 72% of master's degrees, and almost 66% of doctoral, medical, and dental degrees.
What is a promising trend you see among Black and African American college students in terms of academic success and retention?
"A promising trend I see among Black and African American college students in terms of academic success and retention is their willingness to invest in experiential learning. Students invest in experiential learning through project-based learning, internships, cooperative education, community service, and entrepreneurial projects with businesses and nonprofit organizations to diversify the entrepreneurial ecosystem and solve real equity and social justice issues.
Today's employers need graduates with technical skills and want employees to know how to problem solve and communicate well. The job market of the future requires flexibility, innovation, and connection. Academically successful Black and African American college students and graduates must continue to learn and relate what they know and do to the world around them."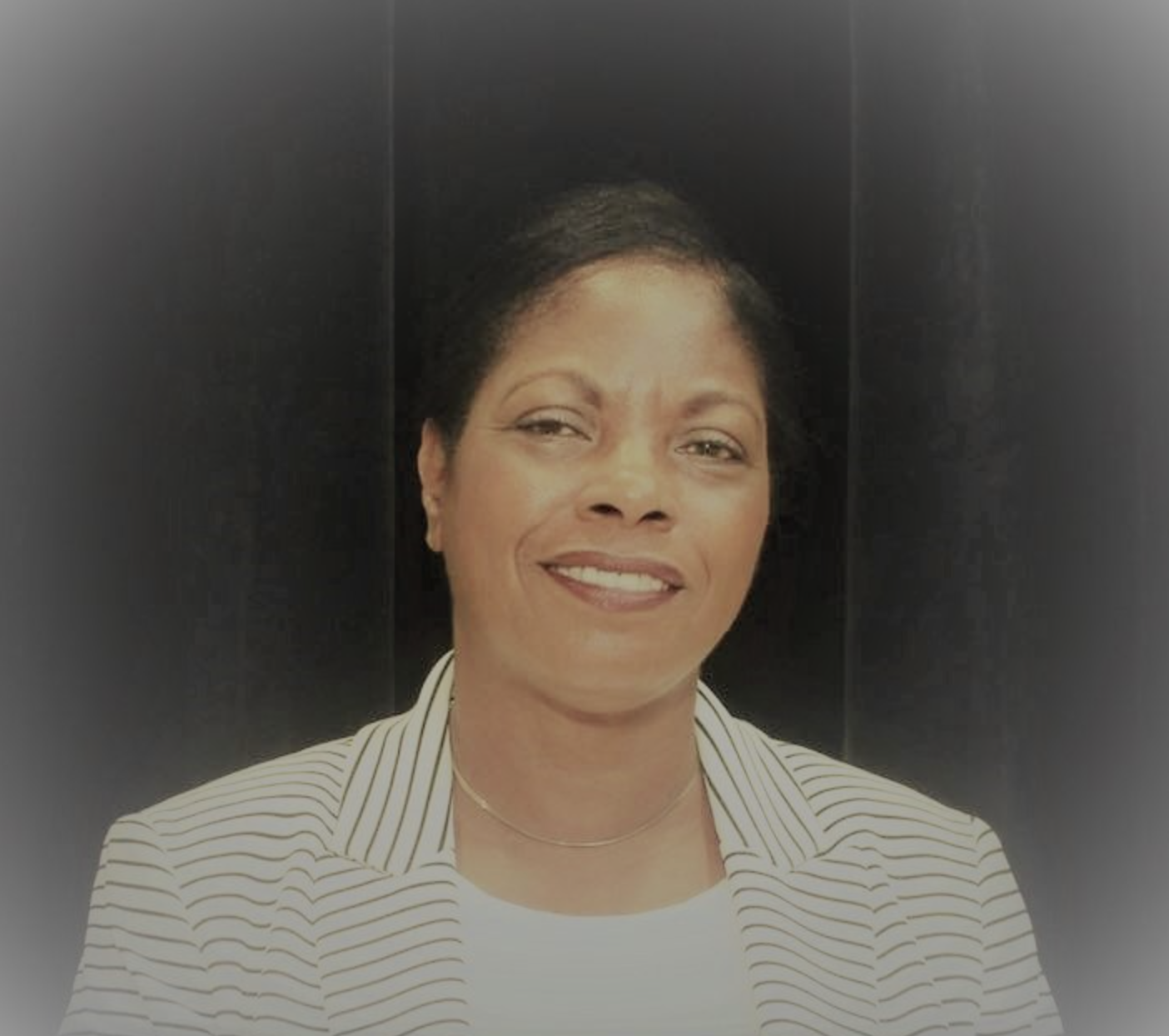 — Dr. Pamela G. Arrington
Challenges and Barriers to Success
On average, Black students take on a greater financial burden than their white peers when it comes to college. Federal statistics from 2018 showed that about 86% of Black students took out federal student loans to pay for higher education, compared to about 68% of white students. In addition, a 2019 study by the Center for American Progress found that 32% of Black students who entered college in 2011 defaulted on their loans within six years — versus 13% of white students.
Black men remain underrepresented in higher education, which can add challenges to their college experience. Data from the National Center for Education Statistics (NCES) found that in 2018 about 33% of Black men aged 18-24 enrolled in college, compared to 39% of white men, 41% of Black women, and 45% of white women. Additionally, a 2019 Journal of Blacks in Higher Education study found that about 19% of Black men aged 25-29 possessed a college degree, compared to nearly 26% of Black women.
Black faculty members are also underrepresented in higher education. A 2019 Higher Ed Dive study found that only 5.2% of tenured faculty members at bachelor's institutions were Black; at the doctoral level, that percentage drops to 4.0%.
The pandemic hit Black students particularly hard. While undergraduate enrollment dropped by 4.4% overall between fall 2019 and fall 2020, according to the National Student Clearinghouse, it dropped by almost 8% for Black students. Other student groups also saw a sharp decline. For example, Native American students saw the steepest drop in enrollment (nearly 10%).
According to the Georgetown University Center on Education and the Workforce, Black students are also underrepresented in science, technology, engineering, and math (STEM) majors, which often lead to above-average earnings. Despite making up more than 12% of the student population, Black students only represent 8% of general engineering majors, 7% of math majors, and 5% of computer engineering majors.
In your opinion, what is the biggest challenge for Black and African American college students today?
"The biggest challenge is avoiding the reminders that the injustices of the past are still alive today. Even though my school has a pledge for anti-racism, these pledges are just all-encompassing reminders that things were not easy then and are not going to be easy today. There have also been times when I have had to deal with microaggressions and tone policing from even my peers, but that is something I feel I will have to deal with my entire life."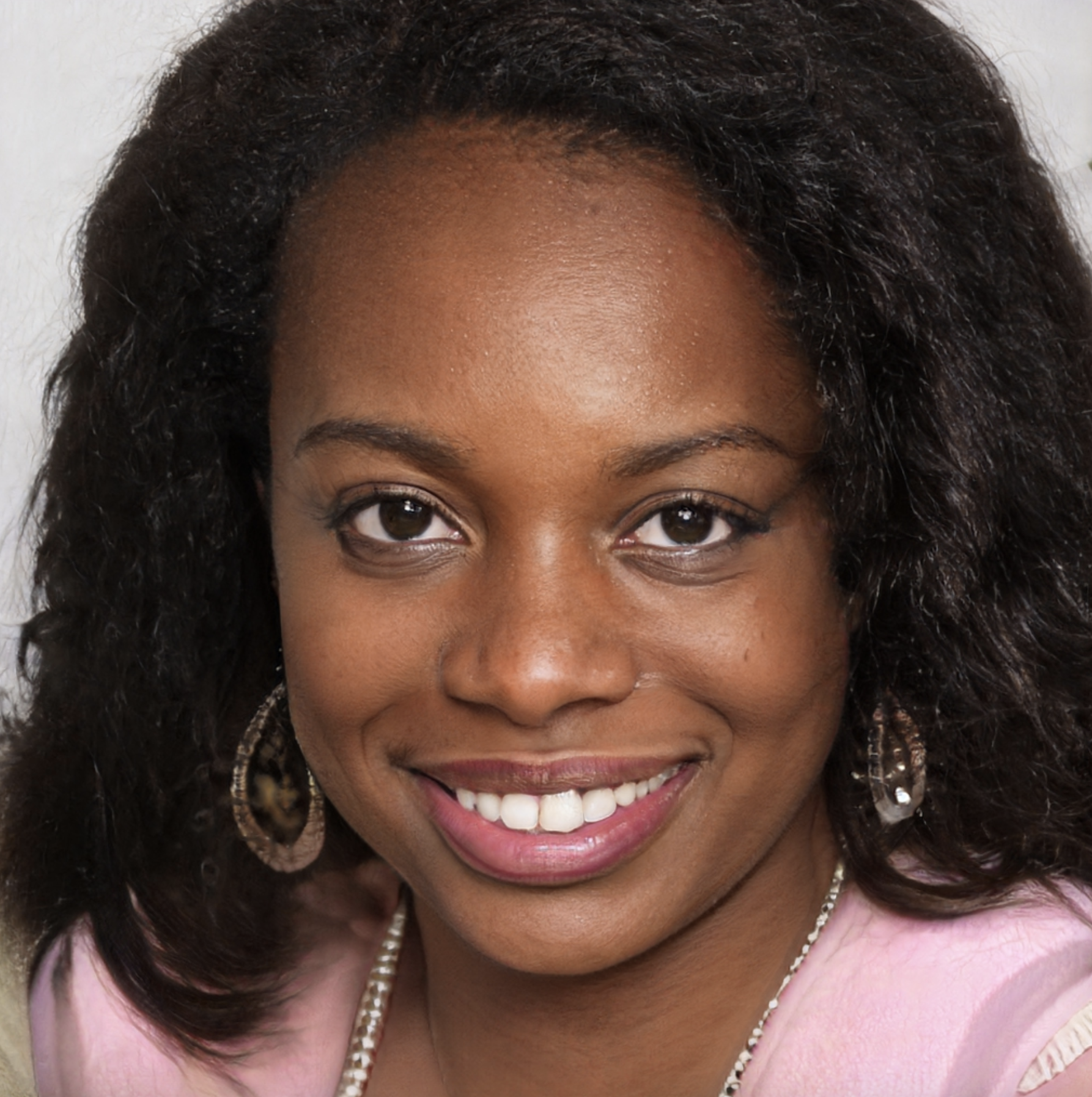 — Heather Keita, University of Michigan-Dearborn student
Important Factors to Consider When Preparing for College
Choosing a College
It's important to pick the right college for your own needs and expectations. Think about what you'd like to study, but also look for schools that have student organizations or support systems for Black students. You can also consider attending a historically Black college or university (HBCU). These institutions have offered Black students access to higher education for over a century. Keep in mind: If, after a year or two, you decide that your college isn't quite the right fit, you can transfer to another school.
Applying to College
Applying to college might seem like a gargantuan task, but breaking the process down into smaller steps can make it more manageable. Find resources online — like this application guide or this college planning guide — to help you during the process. You can also ask for advice from any friends, teachers, or family members who have successfully applied to college in the past.
Paying for College
Although attending college can come with financial hurdles, with a bit of research you can find several resources to help you reduce out-of-pocket costs. Many schools, companies, nonprofits, and other organizations offer scholarships for African American and Black students. You can also find grants and other financial aid resources to help you cover the cost of tuition.
College Resources for Black and African American Students
Which college resources have been most helpful to your growth and development in college?
"Groups and clubs are playing a huge role in my college experience and success. I also have a few professors who were some of the best resources when I needed help. My African American studies professor is still one of my role models, even after finishing her courses."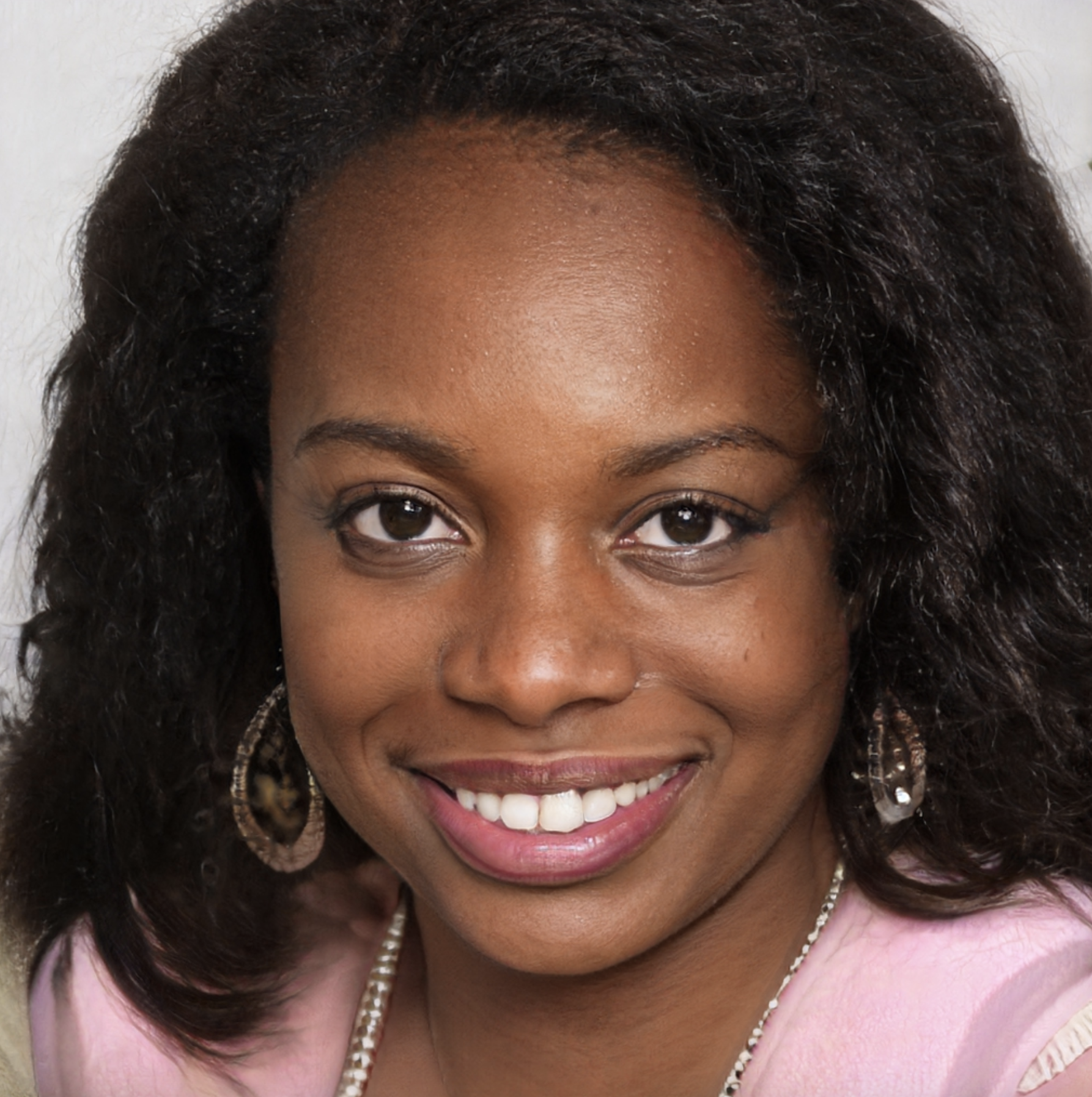 — Heather Keita, University of Michigan-Dearborn student
National Advocacy Groups and Organizations That Help Black Students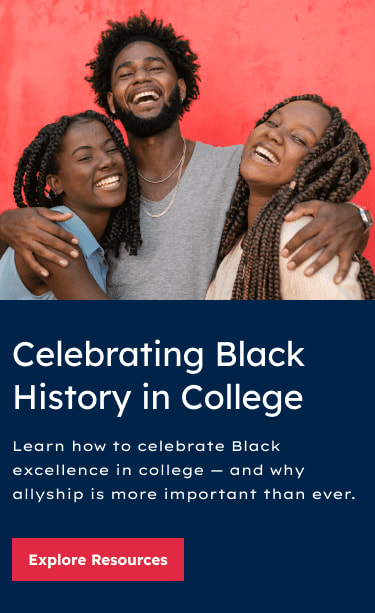 Frequently Asked Questions for Black and African American Students
What is the percentage of Black students in college?
In 2018, about 37% of Black people aged 18-24 enrolled in college, according to NCES. Within that age group, 33% of Black men and 41% of Black women attended college.
In terms of representation, figures from the Postsecondary National Institute show that:
Black students made up 12% of the student population at four-year public institutions in 2019
Black students made up 13% of students at four-year private nonprofit institutions
Black students made up 29% of students at four-year private for-profit institutions
Are there scholarships for Black students?
Yes. In fact, many schools and organizations offer scholarships for Black students and scholarships for all students of color. Scholarships are one of the best forms of financial aid because they essentially give students free money that they don't need to repay. However, applicants must qualify for these awards by meeting various application requirements.
Scholarships may come from many sources, including colleges and universities and independent organizations, like the Jackie Robinson Foundation scholarship. Additionally, financial aid opportunities may offer funding for specific areas of study, such as engineering or nursing.
What percentage of Black students receive financial aid?
The majority of Black students receive financial aid. According to NCES, about 88% of full-time undergraduate Black students received grants during the 2015-2016 school year. In comparison:
87% of American Indian/Alaska Native students received grants that same year
82% of Hispanic students received grants
74% of white students received grants
66% of Asian students received grants
Additionally, a large percentage of Black students take on loans. About 71% of Black students took on loans during the 2015-2016 school year, compared to 56% of white students and 50% of Hispanic students.
Are there STEM scholarships for Black students?
Yes. Black students remain underrepresented in STEM majors. However, many organizations are trying to increase opportunities for Black, Indigenous, and people of color (BIPOC) with STEM-specific scholarships. To name a few:
What are historically Black colleges and universities?
HBCUs are institutions of higher education that have traditionally enrolled Black Americans. In the 19th century, HBCUs offered one of the only pathways for individuals of African descent to earn higher education degrees — especially when many colleges and universities refused to admit students of color.
Today, HBCUs continue to offer a quality education to many Black college students. These institutions also offer a sense of community that some individuals might not be able to find elsewhere. This sense of belonging continues to appeal to many, even a century and a half after the first HBCU was founded.
With Contributions From:
Heather Keita
Heather is a current student at University of Michigan-Dearborn. She is pursuing a degree in business administration and is well on her way to becoming the first college graduate in her family. When she isn't spending time with her dog, Maya, or her family on weekends, she is steadily hitting the books with the truest intention of making an imprint in the world. Her mother and father immigrated to the country from Eshowe, South Africa, in 1985, and she hopes to one day show up in her hometown smiling, degree in hand.
Dr. Pamela G. Arrington
Dr. Pamela G. Arrington is associate vice president of faculty and programs and undergraduate studies at Alabama Agricultural and Mechanical University. She has been employed as the associate dean of Troy University; director of instruction, planning, and special projects at the Alabama Commission on Higher Education; associate vice president and tenured professor at Coppin State University; senior staff specialist at the Maryland Higher Education Commission; tenured professor at Bowie State University, Maryland; college counselor and administrative faculty at Northern Virginia Community College; and director at the American Association of State Colleges and Universities in Washington, D.C. She received her BA in psychology from Spelman College, graduating magna cum laude; MA in counseling from the University of Michigan; and Ph.D. in education and psychology from George Mason University. Dr. Arrington was inducted into Psi Chi, Pi Lambda Theta, and Phi Delta Kappa.