Best Online MBA in Entrepreneurship Programs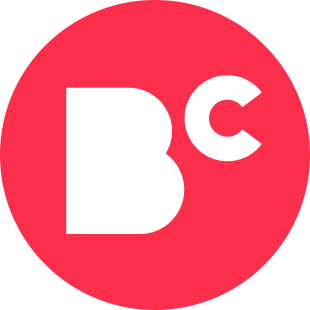 By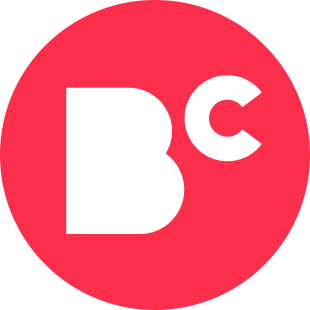 Staff Writers
Writer
The staff writers for BestColleges collaborate to deliver unique, student-driven content on topics such as career development, college life, and college planning....
Updated on May 25, 2023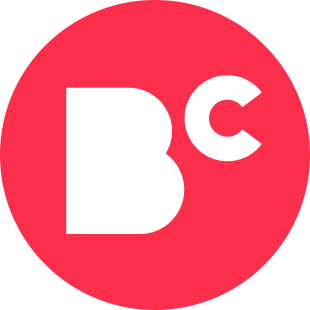 By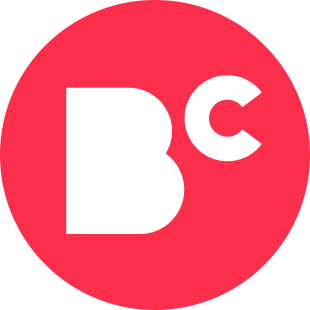 Staff Writers
Writer
The staff writers for BestColleges collaborate to deliver unique, student-driven content on topics such as career development, college life, and college planning....
www.bestcolleges.com is an advertising-supported site. Featured or trusted partner programs and all school search, finder, or match results are for schools that compensate us. This compensation does not influence our school rankings, resource guides, or other editorially-independent information published on this site.
Turn Your Dreams Into Reality
Take our quiz and we'll do the homework for you! Compare your school matches and apply to your top choice today.
Rankings compiled by the BestColleges Ranking Team
Entrepreneurs use creativity and industry knowledge to strategize innovative business solutions. Whether you hope to start your own business or build a career within an existing company, earning an MBA can help you gain credibility, learn crucial business principles, and network with established entrepreneurs.
Like most graduate degrees, an MBA is a significant financial investment. According to data collected by BestColleges, the total tuition for an MBA program typically ranges from $35,000-$85,000. However, the actual costs depend on several factors. For example, there is usually a significant discrepancy between expenses at private and public universities. Costs might also differ for part-time and full-time learners.
According to the Bureau of Labor Statistics (BLS), sales managers earn a median annual salary of $132,290.
Many online MBA in entrepreneurship programs take 18-54 months to complete. For distance learners, particularly those enrolled in asynchronous programs, length can fluctuate based on course schedule and individual work pace.
Many graduates find the career prospects of an MBA attractive. Often, graduates with this degree pursue careers as business executives, market research analysts, and sales managers.
Many careers available to graduates with an online MBA in entrepreneurship are especially lucrative. For example, according to the Bureau of Labor Statistics (BLS), sales managers earn a median annual salary of $132,290.
Still unsure about your MBA college choice? Check out our overall Top Online MBA Degree Programs.
Other MBA in Entrepreneurship Programs Programs That Might Interest You
Learn about start dates, transferring credits, availability of financial aid, and more by contacting the universities below.
At BestColleges, we believe a college education is one of the most important investments you can make. We want to help you navigate the college selection process by offering transparent, inclusive, and relevant school rankings.
Our rankings are grounded in a few guiding principles and use the latest statistical data available from trusted sources. Read our ranking methodology. We hope our approach helps you find the school that is best for you.
What Is an MBA in Entrepreneurship?
Many programs comprise 36-72 credits and usually take students 18-54 months to complete. In some programs, students are required to complete internships or capstone experiences. Some choose to supplement their coursework with job or internship experience regardless of formal requirements, though many MBA students enroll with considerable work experience.
What Can I Expect From an Online MBA in Entrepreneurship Program?
Students pursuing a concentration in entrepreneurship typically complete core MBA courses in finance, accounting, economics, and project management. To complete a concentration in entrepreneurship, students take more specialized courses that detail principles of entrepreneurship, including private equity acquisition and growth strategies.
Example MBA in Entrepreneurship Courses
Alternative Entrepreneurial Paths
What are Admission Requirements for an MBA in Entrepreneurship Program?
Many online MBA in entrepreneurship programs require applicants to submit GMAT or GRE scores. Some schools require applicants to submit GMAT scores over 450-500. Students looking to improve their scores can find a plethora of online resources to prepare for these tests.
Letters of Recommendation
Many graduate programs ask applicants to include 2-3 letters of recommendation that provide insight into their academic and work performance. While these letters can come from professors or other mentors, some MBA programs ask that recommendations come from direct supervisors or employers.
Although some learners begin an online MBA in entrepreneurship right after earning a bachelor's degree, many working professionals pursue MBA programs to supplement existing work experience. When assessing applicants' work histories, many schools value consistent growth and steady progress without considerable employment gaps.
Although prompts vary from program to program, MBA application essays generally address applicants' professional goals and how earning an MBA might help them advance their careers. Applicants might also include what they have learned or accomplished in their unique work experiences, why they have chosen to apply to particular programs, and how they would contribute positively to the school.
Although every school maintains different requirements regarding transfer credits and required GPA, most require applicants to submit their undergraduate transcripts. Most competitive programs ask for a minimum 3.0 GPA from an accredited postsecondary institution.
What Can I Do With an MBA in Entrepreneurship Degree?
Professionals who earn an MBA with a focus in entrepreneurship can pursue several rewarding and in-demand entreprenuerial careers. For example, between 2019 and 2029, the BLS projects significant job growth for employment for market research analysts (18%) and management analysts (11%).
Is an MBA in Entrepreneurship Worth It?
Earning an MBA can be an exceptional opportunity. According to the National Association of Colleges and Employers, the starting salaries for 2020 MBA graduates are on average $20,000 higher than those of bachelor's degree-holders. However, according to Harvard Business Review, 51% of MBA students use loans to pay tuition. Naturally, this puts pressure on the financial prospects of this degree.
Individuals can use tuition costs and projected postgraduate income to estimate the return on investment (ROI) of their degree. Tools like an MBA ROI calculator can help students assess the possible financial implications of their degree over time.
Business professionals who wish to supplement their work experiences with additional education without the time and financial commitment of an MBA may do so through certificates or certification courses.
For example, professionals might showcase their leadership and management skills with a certified associate in project management or project management professional certification. Aspiring entrepreneurs can use these versatile certifications to gain leadership experience within existing companies before branching off into more independent work.
Learn more about whether an MBA is worth it here.
Why Get an MBA in Entrepreneurship Instead of a Master's in Entrepreneurship?
Aspiring entrepreneurs looking to bolster their skills with a master's degree might consider either an MBA in entrepreneurship or master's in entrepreneurship. Although there is some overlap between the curricula of these degrees, students might consider certain structural differences to determine which program best fits their unique career goals.
At many universities, MBA programs are structured with interdisciplinary curricula that include marketing, economics, finance, and business theory. Choosing an entrepreneurship concentration usually means taking entrepreneurship-centered classes and electives. However, most of the curriculum still consists of core business courses.
A master's in entrepreneurship is structured more like a science degree, with a curriculum that adheres to the principles and methods of starting and running a business. Students might take specific courses detailing the financial and marketing management of newly established businesses and startups.
Some students choose to earn dual degrees, such as an MBA/MS in business analytics or an MBA/MS in entrepreneurship and innovation to maximize their credentials. Though exact credit requirements depend on the school and individual program, course overlap can make pairing degrees accessible.
For example, a student might complete a dual degree in 66 credits, even if completing the two degrees separately would require 81 credits.
Still Looking for the Right Fit? Discover Similar Programs.
How Do I Choose an MBA in Entrepreneurship Program?
Most online MBA programs cost between $25,000 and $50,000 per year and may require additional expenses, such as textbooks or high-speed internet.
Although tuition rates should not be the only factor that determines learners' school of choice, public universities tend to be much more affordable than private universities, especially for in-state students. Some employers supplement employees' tuition costs through sponsorship programs. Some schools charge tuition on a per-credit basis, meaning that transferable credits can reduce total cost.
Online programs lend themselves to nontraditional scheduling and can run in either synchronous or asynchronous formats.
Synchronous programs mimic the structure of traditional classrooms and require students to attend lectures at specific times. Asynchronous programs allow students to complete course requirements whenever they have availability, distributing materials through audio and video files, forums, and virtual library access.
For part-time and full-time learners, program length can vary considerably. Full-time students usually complete their studies in 1-2 years but can choose accelerated programs and earn credits through undergraduate courses or professional experience.
Some online MBA programs eliminate in-person requirements. This can be advantageous for students looking for a program without geographic restrictions. However, other programs include on-campus requirements, such as hybridized courses, residencies, and networking opportunities.
Many programs have resources to provide career support remotely. Some schools hold career development workshops. Corporate partners might offer information sessions, presenting job or internship opportunities. Many MBA programs help students build career support networks, providing assigned career advisors with appropriate industry expertise, granting students access to alumni job boards, and hosting networking events.
Programmatic Accreditation
When comparing online MBA programs, students should make sure that business programs have received proper programmatic accreditation. Accreditation means that the program has been evaluated and approved by organizations, such as the Association to Advance Collegiate Schools of Business, the Accreditation Council for Business Schools and Programs, and the International Accreditation Council for Business Education.
Related Programs That Might Interest You
Learn about start dates, transferring credits, availability of financial aid, and more by contacting the universities below.
Best Accredited Online MBA in Entrepreneurship Programs
Is your school on this list? Get the BestColleges ranking seal.
Best Online MBA in Entrepreneurship Programs
Frequently Asked Questions About MBA in Entrepreneurship Programs
Is an MBA in entrepreneurship program hard to get into?
Each school maintains unique admission requirements regarding test scores, grades, and work experience. More exclusive programs might have acceptance rates as low as 35%, while more accessible programs may accept as many as 84% of applicants.
What can I do with an MBA in entrepreneurship?
Many individuals with an MBA in entrepreneurship hope to run their own business or startup. Some professionals wish to use their entrepreneurship background to find work at established companies. With this versatile degree, professionals can pursue a variety of career options in sales, management, and marketing.
Is entrepreneurship a good career?
Entrepreneurship can be a rewarding field for professionals who enjoy coming up with practical solutions, exercising cooperative leadership, and collaborating with others. There are several lucrative and in-demand careers for professionals who have the necessary skills, passion, and education.
How much money can I make with an MBA in entrepreneurship?
Many graduates with an MBA in entrepreneurship find lucrative careers. According to the BLS, market research analysts earn a median annual salary of $65,810, while those employed in the publishing industry make $79,040 annually. Management analysts earn a median annual salary of $87,660, with those working in professional, scientific, and technical services make $93,710 per year.
What are the highest-paying jobs I can get with an MBA in entrepreneurship?
High-level business professionals can earn exceptional salaries. For example, according to the BLS, CEOs earn a median annual salary of $183,270.
Find the Tools You Need to Get Started on Your Degree
Reviewed by:
Krystal Covington, MBA
Krystal Covington, MBA, is a business growth strategist with 15 years of experience in marketing and public relations. Her company, Go Lead Consulting, provides clients foundational tools to build new client and customer relationships.
Covington founded Women of Denver, one of the largest privately held membership organizations in Denver, Colorado. Her program helps women increase their business acumen, sharpen leadership skills and connect with other high-achieving women. Covington received her MBA from Western Governors University in 2012.