Best Careers for Psychology Majors
A psychology degree can lead to careers in family therapy, mental health psychology, pediatric and school psychology, and the clinical field. In addition to psychology careers, psychology majors also pursue jobs in research, teaching, and marketing. The versatility of the degree gives graduates many options, and career planning ensures that graduates land the jobs they want.
As students complete a psychology degree, they need to consider potential career paths. Earning specializations or certifications in school can help psychology majors gain valuable credentials for the job market. Psychology majors should network while in school by joining professional organizations and by pursuing internships that can lead to job opportunities. Students can also consider earning an online psychology degree, which provides a flexible pathway to career advancement.
By planning ahead, psychology graduates ready themselves for their career even before earning their degree.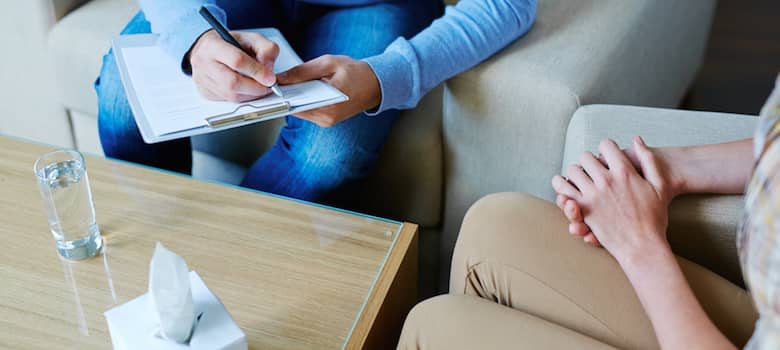 Skills Gained in a Psychology Program
Psychology focuses on more than just human behavior. Psychology programs also build critical skills that prove useful in the workforce. For example, undergraduate psychology majors gain analytical skills when solving research problems, communication skills when writing reports or conducting group work, and problem-solving skills through coursework on therapy and counseling. In addition to skills gained from coursework, psychology majors strengthen these abilities during trainings and certifications. By honing the skills gained in a psychology program, graduates succeed in a variety of professions.
Analytical Skills

Psychologists analyze data and draw conclusions from their analysis. The field demands attention to detail and an ability to evaluate information. Psychology programs also train students to present their findings in reports. These skills benefit professionals in any field.

Communication Skills

In psychology, students build excellent communication skills. Many undergraduate programs require a communications course to earn a psychology major, and coursework also emphasizes group communication, oral presentations, and written communications. Psychology majors must express their ideas clearly, a beneficial skill in any workplace.

Interpersonal Skills

Many psychology projects at the undergraduate and graduate levels include group projects, which require excellent interpersonal skills. Psychologists also train in interviewing techniques and client relations, particularly students specializing in counseling and therapy. These skills help psychology majors in business, education, and other professional careers.

Observational Skills

Observation serves as one of the key abilities of psychology majors. From interacting with clients to evaluating and diagnosing problems, psychologists must build strong observational skills. In addition, psychology majors observe not only human behavior, they also build organizational observation skills during specialized courses. These abilities help psychology majors in any workplace.

Patience

Psychologists know the value of patience, which relates closely to observation. Coursework that emphasizes therapy, counseling, and interpersonal collaboration all involve patience with patient needs, as psychology majors collect data, observe situations, and draw conclusions.

Problem-Solving Skills

Undergraduate psychology programs emphasize research methods and the application of theoretical models in practical situations. When building therapy skills, psychologists must understand complex human behavior and consider several approaches to solving patients' problems. These skills help psychology majors succeed in any profession.
Why Pursue a Career in Psychology?
While many psychologists work in private practice, providing counseling and therapy support to their patients, others specialize in alternative fields. Some help underserved or at-risk populations, providing mental health support to patients. Psychologists also work with children, helping young people manage their behavioral and emotional issues. Others work in forensics by assisting law enforcement in profiling suspected criminals or by testifying in court.
Licensed psychologists build skills throughout their careers, meeting continuing education guidelines to stay up to date and to renew their licenses. To earn a license, psychologists in most states must complete at least a master's degree. At the highest level, many psychologists pursue a doctoral degree and board certification. Neuropsychologists and academic psychologists typically hold a doctorate. Alternatively, undergraduate psychology majors can work in medical services, human resources, and other fields that draw on the skills gained during their education.
With a variety of jobs available in many industries, psychology majors can find the career path that best fits their goals and interests. Furthermore, many psychology careers offer lucrative salaries in addition to rewarding work.
How Much Do Psychology Majors Make?
A psychologist's salary depends on his or her industry, job title, and degree level. For example, psychology jobs that only require a bachelor's degree typically pay less than jobs requiring a master's degree in psychology. Naturally, psychologists with a doctorate in psychology earn the highest average salaries.
In addition to the degree, salaries also depend on the experience level and location of the psychologist. As psychology majors move from entry-level positions into their mid-career period, for example, their average salary increases $15,000 a year. Location also affects salary; those who live in cities typically earn a higher salary than those who live in rural areas.
Median Salary
Entry-Level
$65,000
Median Salary
Mid-Career
$80,000
Median Salary
Experienced
$55,000
Median Salary
Late-Career
$60,433
---
Dr. Eliza Belle - Licensed Psychologist

Dr. Eliza Belle is a Licensed Psychologist who has been working in the field of mental health and wellness for 11 years in several arenas including community counseling, school testing and assessment, college and university counseling, drug/alcohol rehabilitation, Veterans Affairs, and chronic mental illness, among others.
Dr. Belle currently serves as a chief psychologist at Bryce Inpatient Psychiatric Hospital through the Alabama Department of Mental Health. She received her bachelor's degree in psychology from Xavier University of Louisiana, a master's degree in counseling from Loyola University of New Orleans, and a doctorate in counseling psychology from The University of Georgia. She is also a National Certified Counselor, and Certified Forensic Examiner. Dr. Belle has a private outpatient practice in Birmingham where she assists clients with making positive changes and enhancing their quality of life. She also serves as a consultant and advocate for mental health services at the local and national levels.
What do you find most fulfilling about your career as a psychologist?

Simply put, I like to help people. I find that getting to "help" as an everyday work assignment is very fulfilling. It never feels like work. I enjoy the opportunity I have to help those who may have lost hope. Also to help continue to represent a more relatable view of mental health, and reduce the negative stigma attached to the field at times through creative techniques and advocacy. I love being able to train other professionals looking to contribute to the field.

What were the strongest skills you built upon/developed throughout your academic career?

Perseverance — the doctoral journey was an arduous one, but a rewarding one. I learned patience, open-mindedness to the differences of others (given that I had many classes, professors, advisors, and supervisors over the ten years total that I was in school), and self- awareness (as my views, biases, beliefs, and skills were all brought to the forefront of my work often throughout the process). All of these skills I believe helped me to become a better psychologist and professional. They also helped me to better understand and empathize with the journey of others who are seeking a goal or going through a challenging process in their lives.

What was the job outlook like after earning your degrees/licensure? How long did it take you to establish your career after graduating?

My field requires professional licensure to be able to work in job positions delegated to psychologists. There is a national exam required as part of this licensure and I had not taken this test upon graduation. So when I first graduated with my doctorate, I started working within six months in a substance use/co-occurring residential program but not as a psychologist, rather a different clinical title and role. I was more administrative and less hands-on, as well as professionally limited by my lack of license. It was not until a year and a half after my graduation that I was hired for a job as a psychologist with the Dept of Veterans Affairs. There are often many jobs in mental health (i.e. counseling, social work, marriage/family therapy), but your specific degree/level of training position may be difficult to find depending on the area's need. If you are geographically and professionally flexible, the opportunities may be more abundant. There are also opportunities for student loan reimbursement if you choose to work in rural and/or underserved areas, so that is always an option and perk.

What advice would you give undergraduate students who are on the fence about earning a graduate degree in psychology?

Psychology is essentially a broad field, there are many options for career direction across various professions. So having an idea of what you would ultimately like to go into becomes more important than if one was seeking a degree with a specific focus (i.e. accounting, engineering). Know that psychology does not just mean mental health. There are also options for teaching, conducting research, organizing systems of business culture, and more. An undergraduate degree in psychology will most likely not put you directly into the workforce with a job in the field after graduating. A graduate degree will almost be required to do any direct work related to psychology. Choosing whether to further your education after undergrad is a good decision to make early on.

What type of person excels in the field of psychology?

One who has a heart for working with others, knowing that you will see, hear, learn about, and work with some challenging cases and situations. One who is open to everything not always being black and white. I learned in school that "psychology is an art, not a science", and that stuck with me. While there are research- and evidenced-based methods, theories, and foundation for the work we do, the fact that every person and group is uniquely different guides us in being open to the "gray areas" when we need to be. Also, one who is not seeking a career that is money-driven, because at times there may be positions that don't pay as much as you would like. A person that has compassion for those in pain, systems that may be broken, or minds that may be chemically imbalanced.

What additional advice would you give to a student pursuing a degree in the field?

There is a great deal of diverse work opportunities in the field of psychology. The need for mental health services, psychology educators, etc. is growing by the day given our ever-changing society and challenging events that occur regularly. It's exciting to me that I can use my degrees to work in numerous areas at any given time. I never feel the need to change careers, because the field is so open with unique opportunities whether working for a Fortune 500 company as a consultant, at a medical hospital, a college/university, a small community clinic, or more! Just know that your journey to that type of career freedom and flexibility may take a while given the education and training requirements. Having patience for the greater reward will be imperative as you move along the path. Seek guidance! I benefited greatly from the advice and direction of mentors already in the field. Seek out your professors for more support, community professionals who may have insight, or join the American Psychological Association as a Student Member even in undergrad and receive all kinds of resources and support regarding psychology academic training and job outlook. Being informed helps.
How to Become a Psychologist
Earn Your Degree
To work in this field, prospective psychologists first need to complete the educational requirements. Psychologists diagnose and treat mental and emotional disorders, and at a minimum must hold a master's degree. Before enrolling in a master's program, applicants must complete a bachelor's degree in psychology or a related field, which typically takes four years of full-time study. Master's programs may also require GRE scores, letters of recommendation, and a statement of purpose.
During the coursework for a master's program, psychology students gain clinical skills and advanced counseling abilities, including diagnosing psychological conditions. The versatile degree leads to careers in private practice, in healthcare and clinical settings, and in schools. MA programs may also require a research project or field experience. Most master's in psychology programs take two years to earn the degree.
Some students prefer the flexibility of an online degree, which also meets the field's educational requirements. In an online program, students arrange their schooling around work and family obligations, and some programs let students earn an accelerated degree. Prospective online students can research the best online master's programs in psychology to determine whether online educations suits them.
Earn Your License
Most states require psychologists to complete the licensing process prior to practicing. Additionally, many subfields of psychology require a specific certification or license.
To earn a license, candidates must hold a master's degree in psychology from an accredited program. After completing the degree, most states require supervised professional experience and an examination. Licensed psychologists must renew their credentials regularly and complete continuing education requirements. The requirements vary by state, so psychologists need to research the licensure process in their state. In addition to a license, psychologists can earn board certification to demonstrate excellence in the field.
Couple and Family

The American Board of Professional Psychology offers board certification in couple and family psychology for candidates with a doctorate in the field. Candidates must complete at least one year of training, with a variety of options for meeting the requirement. The certification process also includes a written and oral exam.

Rehabilitation

Licensed rehabilitation psychologists can receive board certification by holding a doctorate, completing at least two years of supervised training, and providing written samples of their work. After completing the application, candidates must pass an oral exam.

Psychoanalysis

The American Board and Academy of Psychoanalysis offers board certification to candidates with a doctorate who meet the training qualifications. Psychoanalysts need at least three years of organized study and at least two years of supervision. Board certification candidates also take an oral exam.

Geropsychology

The American Board of Geropsychology certifies geropsychologists who complete either two courses in geropsychology at the doctoral level or at least 100 hours of continuing education coursework. Candidates must complete 2,000 hours of training in geropsychology and pass an oral examination. Applicants also need at least two years of full-time employment as a licensed psychologist, with at least one year working with older adults.

Clinical Neuropsychology

The American Board of Clinical Neuropsychology reviews candidates to ensure that their experience and training meet the board certification requirements. They need a doctoral degree and a post-doctoral residency or fellowship. Candidates submit written samples of their work and take an oral exam.

Police and Public Safety

Board certification in police and public safety psychology requires at least 100 hours of formal education and supervision in the field. Candidates must also complete 3,000 hours of direct service after earning a doctorate in psychology. Faculty can meet half of the qualified training hours through teaching. Applicants then take an oral exam.
How Many Years of College Does It Take to Be a Psychologist
Psychologists must complete several years of educational training to earn a license and practice in the field. At minimum, psychologists must earn a master's degree, which requires completing a bachelor's program. While the length of a degree can vary, a bachelor's typically requires four years and a masters takes an additional two years. Most bachelor's programs include 120 credits of coursework, and most master's programs require between 30 and 36 credits.
However, some students complete their degree in less time. Online programs, for example, may offer accelerated options that let students finish a master's degree in just over a year. Alternatively, an individually paced program allows students to move through a degree at their own pace.
After completing a master's, some psychologists enroll in a doctoral program. A doctorate qualifies psychologists for the highest titles in the field, and it often takes at least five additional years of schooling.
Concentrations Available for Psychology Majors
Applied Psychology

Child Psychology

Clinical Psychology

Behavioral Psychology

Organizational Psychology

Forensic Psychology
Percent Change in Employment, Projected 2016-26

| | |
| --- | --- |
| Clinical, Counseling, and School Psychologists | 14% |
| Social Scientists and Related Workers | 11% |
| Psychologists, All Other | 11% |
| Industrial-Organizational Psychologists | 8% |
| Total, All Occupations | 7% |
What Can I Do With a Psychology Degree?
A psychology degree prepares graduates for several different career paths. With an associate degree, psychology majors can either transfer into a bachelor's program or provide care for patients in clinics, hospitals, or homes. Psychology degree jobs at the bachelor's level include specializations like rehabilitation, research-based jobs, and teaching positions.
Many professional psychology jobs require at least a master's degree. At the master's level, psychology careers include mental health services, counseling and therapy, and diagnostic psychology. While some fields require a license, psychologists with a master's degree can diagnose and treat emotional, behavioral, and mental problems. Some specialize in clinical fields, directing research or managing projects.
With a doctorate in psychology, professionals work in any area of the field, including neuropsychology and experimental psychology. Ph.D.s in psychology can also hold academic positions which involve teaching and research. Doctoral-level positions tend to command the highest salaries.
Associate Degree in Psychology
An associate degree can serve as the first step toward a career in psychology; however, many professional career paths require at least a bachelor's degree or higher. Graduates with an associate degree can transfer into a bachelor's program, and many benefit from working while continuing their education.
An associate degree in psychology meets the qualifications for home care aide positions, in which professionals provide care for clients who require daily living assistance. Associate degree holders can also work in psychiatric aide positions, helping patients in clinics or hospitals. Additionally, some associate holders choose to work with young people as youth counselors. Still others focus on research as clinical research coordinators.
Associate Degree Careers

Personal / Home Care Aide

Home care aides help clients with personal grooming, housekeeping, and other duties. They provide care to those who need daily living assistance. Home care aides may also prepare meals, help patients take medication, and assist patients with daily activities.

Average Salary: $21,507

Youth Counselor

Youth counselors work at private, religious, and government organizations helping children and adolescents. Their responsibilities may include mentoring youth, creating plans and goals for youth, or customizing trainings to fit the individual needs of children. They may also recruit children and their families to join group activities.

Average Salary: $26,686

Psychiatric Aide

Psychiatric aides work with patients, including the elderly, to provide support during group outings and daily living. They assist psychiatric patients with daily needs, including therapy, medication, and hygiene, under the direction of medical professionals. Psychiatric aides may also observe and record their patients' conditions.

Average Salary: $28,662

Human Service Assistant

Also known as social service assistants, human service assistants support clients as they receive services. They work in fields such as psychology, rehabilitation, and social work. Human service assistants connect clients with benefits and community service resources, and they may coordinate with professionals in several fields.

Average Salary: $28,808

Clinical Research Coordinator

Under the oversight of a clinical manager, clinical research coordinators manage the research processes of organizations and agencies. They review research protocols, contact test subjects, and provide information on the research. Clinical research coordinators may also conduct the research themselves.

Average Salary: $43,637
Bachelor's Degree in Psychology
While a bachelor's in psychology does not qualify graduates for advanced careers, these graduates enjoy several employment opportunities. During their coursework, psychology majors build critical thinking and research skills, honing their ability to analyze data. These skills lead to psychology degree jobs in areas such as rehabilitation, research, and teaching.
Many psychology degree jobs involve assisting and working with psychology professionals. Prospective students will benefit from learning about the top online psychology programs and from exploring the available specializations within the field, such as the best organizational psychology programs.
Bachelor's Degree Careers

Psychiatric Technician

Psychiatric technicians care for patients with emotional problems and mental illnesses. They work at hospitals or nursing homes, assisting psychiatrists and physicians. Psychiatric technicians may monitor patients, administer treatments, and help transport patients to other departments or facilities. The job may also involve administrative duties.

Average Salary: $29,556

Rehabilitation Specialist

Working in the healthcare field, rehabilitation specialists help clients with mental illnesses or mental disabilities. They create treatment plans to help patients with daily living situations. Rehabilitation specialists may also conduct research on programs that provide vital services for their clients.

Average Salary: $29,702

Case Manager

Case managers work with the elderly, former convicts, people dealing with illnesses, recovering addicts, and people struggling with poverty. Their job involves giving advice and guidance to improve their clients' lives. Additionally, case managers often coordinate with physicians and psychologists to help clients receive treatment services.

Average Salary: $38,914

Teacher

Teachers work with children and young adolescents from birth through adulthood, developing intellectual, social, and developmental skills in their students. Teachers may specialize in K-12 education or teach at the pre-K or college level. They develop curricula and lesson plans, evaluate learning outcomes, and assist students struggling with learning.

Average Salary: $45,184

Market Researcher

Market researchers work for private companies and advertising agencies collecting research. They analyze data, conduct surveys, and develop assessment tools to understand specific market targets. Market researchers also create research reports and make recommendations based on their results.

Average Salary: $51,811
Master's Degree in Psychology
A master's degree in psychology prepares graduates for several careers. Master's-level psychologists work with populations ranging from children in need of psychological care to geriatric patients. They provide mental health services and other counseling to patients struggling with emotional, behavioral, mental, or social issues. As part of their responsibility, psychologists evaluate, diagnose, and treat these conditions. In the clinical field, advanced psychologists may become clinical directors, managing a project and overseeing employees and interns.
All of these positions require exceptional communication skills, problem-solving abilities, and critical-thinking skills. Students considering a master's can research the best online master's in psychology programs.
Master's Degree Careers

Mental Health Therapist

Mental health therapists specialize in areas such as marriage and family therapy, school therapy, and general therapy. They use psychological methods to help patients with behavior and psychological problems. Some work in private practice, and others work for companies or organizations.

Average Salary: $53,834

School Psychologist

Working in school settings, school psychologists help students gain access to support services and reach their academic potential. They review test scores, conduct assessments, and observe students. They can diagnose learning disorders or behavior problems and provide treatment plans for these conditions.

Average Salary: $65,706

Clinical Director

Clinical directors oversee and develop a company's clinical departments. Their responsibilities include hiring, supervising employees, and conducting evaluations. Clinical directors also develop growth strategies, train staff, and supervise interns. The job requires problem-solving and critical-thinking skills.

Average Salary: $70,632

Clinical Psychologist

Clinical psychologists diagnose, evaluate, and treat patients suffering from psychological problems. They address the mental and environmental factors influencing a patient's mental health. Clinical psychologists treat conditions like depression, anxiety, and behavioral problems.

Average Salary: $75,478

Pediatric Psychologist

Also known as a child psychologist, pediatric psychologists and therapists diagnose and treat children with mental, behavioral, social, or emotional issues. The job involves counseling and requires excellent communication skills, particularly when working with young children. Pediatric psychologists may work for schools, clinics, or in private practice.

Average Salary: $78,617
Doctoral Degree in Psychology
As the terminal degree in the field, a doctorate in psychology prepares graduates for any career in psychology or a related field. Their particular specialization will determine the specific career path they follow.
With a Ph.D. in psychology, for example, professionals can work in academia and apply for tenure-track jobs that focus on teaching or research. Some psychologists with a doctoral degree work in forensic psychology, while others pursue careers in similar specialized fields. Many of these jobs draw on a psychologist's research and analytical abilities, such as research scientist positions.
Psychologists with a clinical background can pursue jobs in clinical psychology. Candidates with a Ph.D. focused on neuropsychology research the connection between the brain and human behavior. Whatever educational path a Ph.D. candidate pursues, they will enter the corresponding career.
Doctorate Careers

Forensic Psychologist

Forensic psychologists typically hold a license and specialize in forensics. Many hold a doctorate in psychology. Their work environments include courts, prisons, government agencies, and private practices. Forensic psychologists may testify in court or provide jury selection advice.

Average Salary: $62,700

Research Scientist

Research scientists gather knowledge and interpret data. Many work in academia, for private organizations, or for government agencies. They may rely on grants to fund their research. Research scientists typically make observations, analyze data, and publish their findings in peer-reviewed journals.

Average Salary: $85,171

Experimental Psychologist

Drawing on research and data analysis skills, experimental psychologists perform research on human behavior. They may also research animal behavior. Experimental psychologists work in academic settings, for government agencies, or in the private sector.

Average Salary: $90,102

Neuropsychologist

Specializing in the brain, neuropsychologists research connections between behaviors, mental abilities, and the brain itself. Their research also focuses on emotions and their connection with brain function. Some neuropsychologists specialize in brain injury, making recommendations for treatment options. They work in both public and private settings.

Average Salary: $91,345

Clinical Research Scientist

Clinical research scientists may work in pharmaceuticals evaluating drug treatments and their effects. They also work for academic research labs and hospitals conducting scientific research and investigating diseases in order to treat them.

Average Salary: $102,083
Unexpected Careers for Psychology Majors
While some psychology majors graduate and become psychologists, a psychology degree prepares graduates for a variety of careers. The skills required in psychology, such as analytical reasoning, research abilities, and observational skills, also make psychology majors attractive in other professions.
Many psychology majors work in sales or human resources, which fit naturally with intellectually curious professionals. In sales, psychologists use their understanding of human motivations and their ability to communicate to help customers find the right products.
Human resources managers work with employees to provide services, drawing on many of the skills in psychology. Similarly, talent acquisitions specialists recruit qualified candidates to work for a company. Some careers for psychology majors also involve helping vulnerable populations, such as working for a non-profit organization as a program coordinator.
Unexpected Psychology Careers

Nonprofit Program Coordinator

Program coordinators at nonprofit organizations manage social services, coordinate outreach to other organizations, and help develop programs that advance the organization's goals. They also manage volunteers and other employees. Program coordinators help serve the nonprofit's target population.

Average Salary: $40,849

Talent Acquisition Specialist

Also known as recruiters, talent acquisition specialists help companies hire qualified employees. The job requires excellent communication skills and research abilities, making it a good fit for psychology majors.

Average Salary: $48,216

Sales Manager

Sales managers use their knowledge of people to manage a company's sales and its sales associates. They work in retail and non-retail settings, implementing corporate sales programs and monitoring sales goals. Sales managers may also develop and implement sales plans.

Average Salary: $57,982

Human Resource Manager

In HR, managers oversee a company's policies and procedures, ensuring compliance with the law. They also oversee other human resources employees. Human resources managers handle workplace complaints and ensure that employees can access their benefits and other resources.

Average Salary: $64,251

Chronic Pain Psychologist

Chronic pain psychologists and therapists work with patients to manage pain. They teach relaxation techniques and help their patients build coping skills. Chronic pain professionals also develop treatment plans for their patients that address the causes of chronic pain.

Average Salary: $74,805
Where Can I Work as a Psychologist?
Psychologists work in a variety of settings and with many different clients. Some psychologists work with children as school psychologists or in developmental psychology, while others focus on geriatric care. Psychologists also provide services in different settings, from hospitals and schools to private practice. Within the broad field of psychology, these variations lead to different career paths and salaries.
Locations
Professional psychologists work in every state across the country. The state where a psychologist practices affects the psychologist's career and salary potential. For example, each state sets its own guidelines for the licensing process. Additionally, educational, experience, and testing requirements vary by state. Salaries also change depending on the location, with psychologists working in cities earning higher average salaries than those in more rural areas. Location also affects the populations psychologists treat, including which groups need more services and the amount of available funding.
Employment and Salary By State - Clinical, Counseling, and School Psychologists

| State | Employment | Annual Mean Wage |
| --- | --- | --- |
| Alabama | 17,980 | $43,920 |
| Alaska | 7,400 | $52,520 |
| Arizona | 43,000 | $44,710 |
| Arkansas | 14,200 | $40,270 |
| California | 268,430 | $55,000 |
| Colorado | 36,890 | $49,440 |
| Connecticut | 34,410 | $56,780 |
| Delaware | 6,740 | $46,510 |
| District of Columbia | 11,710 | $60,270 |
| Florida | 92,640 | $43,930 |
| Georgia | 47,050 | $46,610 |
| Guam | 810 | $45,830 |
| Hawaii | 10,300 | $53,280 |
| Idaho | 11,820 | $42,490 |
| Illinois | 77,480 | $48,840 |
| Indiana | 38,010 | $42,270 |
| Iowa | 21,780 | $43,850 |
| Kansas | 16,920 | $41,080 |
| Kentucky | 26,480 | $42,090 |
| Louisiana | 25,660 | $42,870 |
| Maine | 10,250 | $46,500 |
| Maryland | 43,290 | $50,880 |
| Massachusetts | 80,520 | $48,360 |
| Michigan | 59,830 | $45,810 |
| Minnesota | 55,430 | $47,550 |
| Mississippi | 13,890 | $38,650 |
| Missouri | 42,440 | $40,310 |
| Montana | 9,470 | $39,390 |
| Nebraska | 14,640 | $40,790 |
| Nevada | 12,470 | $51,890 |
| New Hampshire | 8,180 | $45,800 |
| New Jersey | 67,560 | $54,010 |
| New Mexico | 13,580 | $45,350 |
| New York | 178,390 | $52,550 |
| North Carolina | 51,520 | $44,710 |
| North Dakota | 5,690 | $48,950 |
| Ohio | 79,260 | $45,440 |
| Oklahoma | 24,950 | $40,640 |
| Oregon | 37,210 | $49,080 |
| Pennsylvania | 107,240 | $44,300 |
| Puerto Rico | 15,670 | $29,270 |
| Rhode Island | 8,840 | $50,800 |
| South Carolina | 22,640 | $42,670 |
| South Dakota | 6,370 | $39,920 |
| Tennessee | 30,970 | $40,880 |
| Texas | 116,000 | $48,660 |
| Utah | 19,180 | $43,850 |
| Vermont | 9,620 | $43,960 |
| Virgin Islands | 480 | $43,820 |
| Virginia | 54,960 | $50,070 |
| Washington | 46,660 | $50,110 |
| West Virginia | 12,060 | $37,950 |
| Wisconsin | 40,750 | $43,340 |
| Wyoming | 4,000 | $47,850 |
Psychology Industries

Community Mental Health Center

Mental health centers provide support services to local communities. Unlike traditional hospital inpatient treatment, this service often occurs at a government-supported facility.

Average Salary: $43,802

Education

Many psychologists, such as school and developmental psychologists, work in educational settings. Educational psychologists specialize in helping students manage problems that affect learning.

Average Salary: $46,752

Autism Therapy

Psychologists specializing in autism therapy work in early intervention and provide therapy support throughout a patient's life. They may work in specialized centers, classrooms, or in private practice.

Average Salary: $52,148

Behavior Intervention Services

In behavior intervention services, psychologists identify and treat children in need of services. Some work through government agencies or school systems, helping schools place students in settings conducive to learning.

Average Salary: $53,587

Public K-12 Education

At the K-12 level, psychologists work for school systems to ensure that students possess the emotional and behavioral tools needed to succeed academically. These psychologists may also offer services to pre-kindergarten children.

Average Salary: $62,470

Healthcare Services

In the healthcare field, psychologists help patients assess and manage medical conditions, including cancer and Alzheimer's disease. These psychologists may work in a healthcare system or operate a private practice.

Average Salary: $63,210
Population Types
Psychologists work with patients of all ages at the individual, filial, and group levels. While some psychologists specialize in a certain age group, such as school psychologists, others must know how to help people of all ages. Psychologists use different methods when helping different people. By learning more about the population types psychologists treat, psychology majors can consider specializations within the profession.
Infants/Children: Helping infants and children proves both rewarding and challenging. Child and developmental psychologists must know how to help children with verbal and emotional disabilities or behaviors. These psychologists work at private practices, hospitals, and schools, helping children with behavioral issues and developmental challenges.
Adolescents: Adolescents face several psychological challenges while navigating the transition from childhood to young adulthood. Psychologists help teen patients deal with issues like bullying, emotional development, and learning problems. They also provide counseling services to young patients.
Families: Psychologists specializing in families work with children and their parents. The field requires special skills with young patients and adults, helping families through emotional and behavior problems or major life transitions. These psychologists offer both individual therapy and family counseling.
Couples: Relationship therapists and professionals who specialize in couples counseling typically work with adult patients, offering both individual and couples services. Psychologists help clients deal with relationship stresses. Psychologists in this field may also provide family counseling.
Geriatrics: Elderly patients face several age-related challenges. Geriatric psychologists offer both individual counseling that address the needs of aging patients and family therapy to the families of these patients. These psychologists work at private practices, nursing homes, and healthcare settings.
How Do You Find a Job as a Psychologist?
Long before graduation, psychology majors need to think about the job market. By maintaining and updating a resume while earning a degree, psychology graduates ready themselves for employment. Consider, for example, pursuing a certification or a specialization to enhance your credentials. Psychology majors can also target specific industries within the field. The Bureau of Labor Statistics predicts, for example, that clinical, counseling, and school psychologists will see the greatest job growth through 2026.
Like many other fields, psychology majors rely on networking opportunities and professional resources to find jobs. Students benefit from the American Psychological Association's Psychology Student Network, which offers networking tips and job search advice. It also offers Psi Chi, the international honor society in psychology. Attending annual conferences also serves as an important networking tool; UCMerced provides a list of major conferences in the psychological sciences. By building a strong resume and creating a professional network, psychology majors can transition from school to the workforce.
Professional Resources for Psychology Majors
Founded in 1892, the APA is the largest association of American psychologists. Psychology majors benefit from internship opportunities and other career opportunities through the PsycCareers Job Center. Members also rely on the APA's networking opportunities, continuing education resources, and publications.
The SPSP organizes annual conventions and posts updates on other relevant, non-SPSP professional events. The site hosts a job board, links to funding opportunities, and other career resources.
APS members receive an online and print subscription to several field publications, including Current Directions in Psychological Science and Observer. Members also receive discounts on leading field journals and the association's annual convention. APS offers an online employment network, which includes both job and postdoctoral opportunities.
Specializing in clinical practice, the NAPPP advocates for its members and promotes improvements to healthcare policy. Members receive free continuing education resources, practice tools, and training programs.
The ABP brings together black professionals and addresses the serious problems facing the community. The site includes a career center and information on public policy, and members can find local chapters and event information.
A national organization, the NLPA advocates for the unique needs of the Latina/o population in the U.S. Members include mental health professionals, academics, researchers, and students. The NLPA provides training tools, a list of fellowships, and a directory of pre-doctoral internships.
Operated by the American Psychological Association, the job board at Psyc Careers provides an updated list of positions in every state. The site also displays information on local job fairs and links to other career resources.
Offered through the Chronicle of Higher Education, this updated list of psychology jobs caters to academics and psychologists interested in faculty and research positions. The job postings primarily show positions at community colleges and public and private four-year institutions.
The site provides a comprehensive database of careers for psychology majors and professionals. Job seekers can search for positions by category, such as forensic psychology or mental health jobs. Psychology majors can also post their resumes to attract potential employers.