Careers for Biology Majors
BestColleges.com is an advertising-supported site. Featured or trusted partner programs and all school search, finder, or match results are for schools that compensate us. This compensation does not influence our school rankings, resource guides, or other editorially-independent information published on this site.
Ready to start your journey?
Biology is the study of living organisms. The field is also subdivided into specialized areas focusing on topics like anatomy and behavior. Careers for a biology major include roles related to research and teaching, public policy, healthcare, and manufacturing. The following guide delves into the benefits of a biology degree and the myriad career opportunities for graduates.
Why Pursue a Career in Biology?
The curricula of biology programs feature rigorous coursework, and biology students typically possess a natural curiosity about the living world. Along with developing a strong work ethic and analytical skills, degree-seekers learn to synthesize and analyze large amounts of data.
While life in a lab may seem like a solitary endeavor, research often provides collaboration opportunities. Outside the lab, biologists thrive in many locations, from the classroom to the ocean floor.
Biology Career Outlook
Biology graduates learn skills that apply to many different careers. As a result, biologists work in diverse environments. Some take an educational route, working as teachers or museum employees. Others apply their expertise to public policy, environmental activism, and other nonprofit ventures. The medical field, from veterinary practice to medical technology, also provides opportunities to biology graduates.
The following table provides salary information for a few popular biology careers.
Median Annual Salary for Biology Careers
Job Title
Entry-Level
(0-12 months)
Early Career
(1-4 Years)
Midcareer
(5-9 Years)
Experienced
(10-19 Years)
Medical Laboratory Technician
$39,820
$40,530
$43,680
$46,830
Biologist
$41,640
$49,520
$54,570
$68,530
Research Scientist
$75,120
$76,460
$82,730
$88,000
Biomedical Engineer
$61,990
$66,470
$80,770
$89,510
Source: PayScale
Skills Gained With a Biology Degree
Regardless of what area of biology students choose, the following five skills provide them with the tools needed to pursue careers in many industries.
Data Analysis
Locating and aggregating information is one of the primary functions of biologists. To make sense of and use information, biologists need exceptional data analysis skills. Students develop these skills through laboratory training, during which they write reports and work with computers to model their findings.
Communication Skills
While biologists may perform many daily tasks individually, they also need to report their findings to team members, employers, and experts in their field. Clear communication skills enable them to summarize their research orally and in written reports and proposals. These skills also allow biologists to present information through graphs and charts.
Laboratory and Research
These skills prepare biologists to perform laboratory and field investigations. As part of their core training, biologists learn to define problems, design experiments, conduct research, and record observations. They also train to use laboratory equipment and computer simulation programs. Advanced research skills enable scientists to interpret results and predict outcomes using statistical tests.
Scientific Literacy
Scientific literacy allows learners to apply knowledge through research and technical skills. Students learn to define potential results, assess risks, inspect specimens, and catalog information using standard databases.
Technical Expertise
Biology students learn to use the appropriate equipment that is needed to conduct research. Biology majors begin their education by learning to use basic tools, such as droppers, volumetric flasks, and hot plates. As their skills develop, students train with advanced equipment in their subfields.
Biology Career Paths
Marine Biology
Marine biology is the study of marine organisms and their behavior, evolution, and environmental interaction. Marine biologists work as researchers and conservationists. Required courses in marine biology programs include coastal ecology, comparative animal physiology, and watershed assessment.
Microbiology
Microbiology is the study of living organisms that are too small to see without a microscope, such as bacteria, viruses, and protozoa. Microbiologists can pursue careers as infectious disease experts and environmental scientists. They can also find work in the food production, pharmaceutical, and bioengineering industries.
Conservation and Ecology
This field blends ecological science with policy. Professionals can pursue sustainability work as consultants, educators, engineers, and program directors. Conservationists apply creative problem-solving skills to the challenges facing natural and managed ecosystems, including soil erosion and escalating waste production.
Genetics
Connected to molecular biology, genetics is the study of heredity and gene action. With genetic knowledge and research skills, biologists can pursue careers in healthcare and medicine.
Biochemistry
This field synthesizes biology and chemistry to study the processes within and related to living organisms. Biochemistry is a laboratory-based field that focuses on molecular compositions of biomolecules, such as lipids and proteins.
Computational Biology
Sometimes referred to as bioinformatics, this field involves the design and development of theoretical and data-analytic methods. Computational biology trains students to use mathematical models and computer simulations to study social, behavioral, and biological systems. Computational biologists have sequenced the human genome and created accurate models of the brain.
How to Start Your Career in Biology
Many universities offer online and on-campus undergraduate degrees in biology. A bachelor's degree is a good start, as most biology careers require a four-year degree. While pursuing a degree, learners should take advantage of internships, opportunities for additional lab experience, and their college or university's career services department.
There are biology degrees at every academic level. Certifications and membership in professional organizations can also go a long way toward boosting career opportunities.
Associate Degree in Biology
A two-year associate degree in biology provides the life sciences and math foundation needed to complete more advanced coursework. Students also develop general laboratory skills, learning how to formulate research questions, design tests, and assess basic data. Learners also cultivate communication and information literacy skills.
Required courses include general biology, human anatomy, plant physiology, and cultural anthropology. An associate program in biology is a good stepping stone to a bachelor's degree.
What Can You Do With an Associate in Biology?
true
Veterinary Technician
Working under the supervision of veterinarians, these technicians administer medicine, prepare animals for surgery, and conduct blood and X-ray testing. They also perform daily administrative tasks like scheduling appointments and maintaining records. This career requires excellent communication skills, especially in difficult situations. Veterinary technicians can work in private practices, animal shelters, and zoos.
Salary: $35,320
Medical Laboratory Technician
These professionals can work for a variety of organizations. Their main tasks include collecting, handling, and processing test specimens. They must adhere to laboratory standards and ensure quality control. Technicians also perform clerical duties, including writing monthly reports and maintaining specimen databases.
Salary: $42,140
Agricultural and Food Science Technicians
These professionals conduct tests and implement strategies to improve crop yield and food quality. Agricultural technicians work in greenhouses and farms to examine soil quality and eliminate viruses. Food scientists oversee quality assurance and test products for contaminant and nutrient levels. These technicians can work with government agencies, corporations, universities, and individual farmers.
Salary: $41,230
Source: BLS and PayScale
Bachelor's Degree in Biology
Earning a bachelor's degree in biology helps students develop a comprehensive understanding of biological organization, including molecules, microbes, species, and ecosystems. Graduates can pursue careers in health management, genetic engineering, environmental sustainability, and disease control and prevention.
A bachelor's program builds on the core elements of an associate degree, further emphasizing problem-based and experiential learning. Required courses include developmental biology, field ecology, physics, and biogeography. Most programs offer specializations and include an internship and a capstone project.
What Can You Do With a Bachelor's in Biology?
true
Human Biologist
These scientists examine and analyze human functionality using genetics, physiology, and biological anthropology. They often work in medical research laboratories, investigating cures for infectious diseases. Human biologists can also work as dietitians and nutritionists. With additional training, these professionals can pursue careers as human population specialists and organizational consultants.
Salary: $41,770
Marine Biologist
Marine biologists explore and research saltwater organisms and ecosystems. Using computational assessment methods, these scientists can determine changes to marine animal and plant life. Marine biologists can specialize in areas like disaster cleanup, conservation, and animal rehabilitation. Because they usually work in teams, these scientists need effective communication skills.
Salary: $52,600
Molecular Biologist
Molecular biologists work in government agencies, nonprofit organizations, private companies, hospitals, and universities. These professionals generally work in research roles. They apply findings to improve their employer's production methods.
Salary: $59,290
Source: PayScale
Master's Degree in Biology
Building on the core laboratory and research skills learned in an undergraduate program, a master's program in biology asks students to apply their training to investigation and analysis. Students often complete a thesis or research project and present their findings to faculty and other experts.
Some colleges and universities attach a teaching component to the curriculum, providing students with fellowships and opportunities to gain experience as lecturers and laboratory coordinators. Advanced course topics include cellular biology, forensic anthropology, and mathematical modeling.
Graduate students benefit from diverse specializations. A master's in biomedical engineering prepares graduates for careers in design and manufacturing. With a master's in biotechnology, graduates can become crime analysts and pharmaceutical consultants.
What Can You Do With a Master's in Biology?
Source: BLS and PayScale
Doctoral Degree in Biology
Due to the significant investment of time and money, few students pursue a doctoral degree in biology as a sequential part of their academic training. Furthermore, many doctoral programs only accept applicants with ample work and research experience. Biologists typically earn doctoral degrees so they can advance their mid-level careers, qualifying for positions as tenured professors, head research scientists, and senior consultants.
Doctoral biology programs center on self-motivated work. Students spend their first 2-3 years taking specialized coursework, writing proposals, and gathering funding for research. They spend the remainder of their time in the program conducting tests; analyzing data; and preparing for a dissertation defense, publication, and oral examination.
Doctoral students can also access fellowships, through which they gain paid experience as lecturers and undergraduate coordinators. Specializations are available in areas like computational biology, molecular biology, and conservation ecology.
What Can You Do With a Doctorate in Biology?
true
Senior Research Scientist, Biotechnology
Biotechnology roles can be found in academia, engineering, and manufacturing. Senior research scientists can work as educators and consultants, helping audiences understand theoretical and technical concepts in their field. They may also pursue industrial development careers, creating new products for distribution.
Salary: $104,050
Principal Scientist
As leaders of research teams, principal scientists oversee project design, laboratory testing, and data analysis and application. In addition to a firm grasp of scientific inquiry, these scientists must possess strong communication skills to motivate employees and present findings.
Salary: $123,350
Postsecondary Teacher, Biology
College professors teach students through lectures, seminars, and laboratory sessions. They also assist students with research projects and theses/dissertations. Biology professors cultivate expertise through their own research and publication. These professionals can also work for organizations as field experts, research leads, and consultants.
Salary: $98,700
Source: BLS and PayScale
Other Biology Careers
Because much of a biology student's training consists of project design, laboratory testing, and data analysis, research science seems like the obvious career choice. However, biology majors can also pursue other professional opportunities, including the five careers presented in the following section.
Source: BLS and PayScale
How to Advance Your Career in Biology
Depending on your target career in biology, you may need to earn a license and/or certification. Continuing your education, which may include earning an advanced degree or taking free online courses, also boosts your resume. Additionally, joining professional organizations, attending conferences, and engaging in networking opportunities can prove invaluable to your career.
The following section takes a closer look at certifications and licensure, continuing education opportunities, and additional steps biologists can take to advance their careers.
Certifications and/or Licensure
Whether or not biology professionals need to earn certifications or licenses depends largely on their focus area. Individuals who go on to teach biology at a public secondary school, for example, must earn state licensure.
Medical biology careers often require state licensure. For example, to work as a clinical genetic molecular biologist in California, professionals must earn a license. While licensure is not required to be a marine biologist, maritime certifications can open the door to additional career opportunities.
Professional biology organizations offer many different types of certification. For example, the Building Biology Institute provides credentials to professionals with experience in certain subfields.
Continuing Education
Many professional organizations offer continuing education opportunities to professionals who want to renew their license/certification, learn new skills, or keep up with trends in the field.
Organizations such as the Centers for Disease Control (CDC) and The Wildlife Society offer continuing education coursework and certifications. The Wildlife Society offers a professional development program, while the CDC provides online training for public health and clinical laboratory professionals.
Expanding your skills often coincides with professional growth. Durham Technical College's biotechnology courses, for example, allow students hone lab skills and prepare for state certification exams.
Beyond individual courses, pursuing an advanced degree is often a great investment. Biologists who hold a master's or doctoral degree may qualify for a wider variety of jobs and higher salaries.
Next Steps
Earning professional credentials and engaging in continuing education are excellent ways to stay abreast of the latest findings and technologies related to biology.
Networking opportunities — often provided through professional organizations — also help keep biologists engaged in the field. Individuals can build and maintain relationships with other professionals, which may lead to collaboration opportunities and job offers.
How to Switch Your Career to Biology
Switching your career to biology may require going back to school to advance your education. Entry-level laboratory work may only require an associate degree, but more advanced biology work typically requires an undergraduate or more advanced degree. Career changers with an undergraduate degree in a science field may have an easier time transitioning into a biology program.
Students with a STEM-based undergraduate degree can also apply to biology graduate programs, as long as they have completed required undergraduate biology coursework.
Where Can You Work as a Biology Professional?
Industries
Education
This industry offers opportunities in higher education, where biologists can work as researchers and professors. Professionals can also work in public health and community engagement roles, helping promote disease prevention and sustainability initiatives.
Biotechnology Research and Development
Biotechnology provides the tools needed to improve human and environmental health. Biologists can work in areas like sustainable agriculture, medicine, and food science. They can also pursue industrial careers as designers and engineers.
Pharmaceutical Manufacturing
This industry centers on developing and evaluating medications and related products. Biologists in this area generally work as pharmaceutical researchers or take on compliance roles.
Information Technology Services
With a degree in bioinformatics or a related field, graduates can pursue careers in the IT industry. In IT, biologists apply their communication, data analytics, and database management skills to organize and protect their organization's information.
Medical Device Manufacturing
Biologists in this industry work as researchers, engineers, project coordinators, and managers. They also work in legal roles, ensuring their company's products meet safety standards, government regulations, and import/export laws.
Healthcare
One of the fastest growing industries, healthcare provides career opportunities related to medical treatment, education, nonprofit advocacy, and government policy. Biologists can also work in healthcare analytics and informatics, managing patient information.
Hospital
Biology majors may pursue hospital careers as nurses, physicians, equipment operators, and other medical specialists. However, they can also work as administrators and directors, ensuring facilities and treatment programs run efficiently.
Interview With a Professional in Biology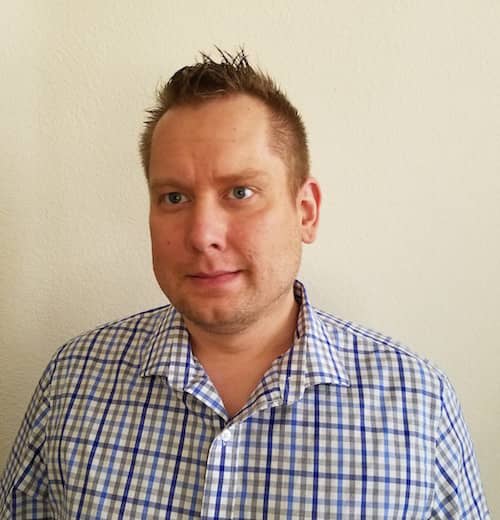 Jeremy Hill
Jeremy Hill graduated with a degree in biology from the University of Michigan and now resides in Phoenix, Arizona. Combining his love of biology and computers, he has worked with the large databases of healthcare companies to better understand trends and costs in epidemiology.
What made you decide to become a biology major?
Like a lot of biology majors, I started college convinced I wanted to be a doctor. I even applied to an advanced seven-year MD program and went to a school that had one of the best medical schools in the country (the University of Michigan).
What skills did you learn while working toward your degree?
There were the usual skills (how to study and manage time), but there were also some skills I didn't expect, like how to plan for the possibility that your lab partner is not going to do their 50% of the writeup.
I also gained basic scientific literacy. I feel that this is sorely lacking in America in general, and it's something that is desperately needed. When one study with a sample size of 20 tells you something that flies in the face of decades of established science, ask questions. Check the underlying data and understand what it means.
I also learned computer skills, such as how to put together a basic program, if for no other reason than automation. If you have to rename 65,000 files and you opt to do it by hand, you're in for a long day.
One of the more esoteric lessons I learned that I love to share (especially with those who aren't so keen to believe evolution) is that the atoms that make up your body here and now were once locked away in the center of stars colliding over and over again.
The bits and pieces that make up your right hand could come from an entirely different galaxy than your left. And once my time in this universe is over, that's exactly where they'll go back to. The sheer odds of the exact elements of anyone's body are so astronomical, and yet here we are.
Puts a bit of perspective on life. Not everything is as big a deal as it seems right away, and for other things, you have to dig to find the wonder.
How did these skills help at work?
Knowing how to plan for the unexpected or to always account for the possibility that something could go wrong has served me well professionally.
One of the things I'm asked to do as part of my job is to estimate how long something will take or when something can be finished. It's a challenge to keep things simple, but never be as precise as you want to be. You build in a bit of a buffer, even if no one admits to doing it.
Secondly, there's a generally accepted principle of economics that in order to sustain economic growth, we have to consistently improve productivity. I try to find one way to be more productive each day. Again, automation is such a lifesaver for me and others I work with. Before any of us get up in the morning, our machines are churning out reports.
If I feel like I am going to spend more than an hour or so doing a task, I stop to ask how I can make it simpler, how I can delegate it to some automatic process, and how it's been done before. Those answers usually drive how I proceed.
Do you have any tips for biology students?
The biology that you learn in high school is very narrowly focused. Undergraduate work in biology encompasses so much more, and there are new applications of biology every day. Don't be afraid to not only explore courses in other areas entirely, but to branch out within biology. I thought I loved microbiology until I really got interested in evolutionary genetics.
Resources for Biology Majors
There are many useful resources and professional organizations related to the field of biology. These organizations create and set professional standards and offer career training and opportunities for biologists.
Professional Organizations
American Institute of Biological Sciences: Established as part of the National Academy of Sciences in 1947, AIBS now serves over 250,000 members. The institute oversees peer-review standards and helps members with publication. AIBS also operates a vast online library of research articles, findings, and literature. Members benefit from networking opportunities, education programs, awards, and career guidance.
---
Ecological Society of America: For over 100 years, ESA has advanced ecological knowledge and global sustainability through research, policy, and diversity initiatives. Members can take advantage of educational resources, certification guidance, and frequent professional gatherings. They also benefit from academic scholarships, research grants, and a job board. ESA maintains a vast online library, including articles and reports on topics like capacity building and biological infrastructure.
---
Society for Conservation Biology: In addition to advocating for the conservation of biological diversity, SCB offers its members networking opportunities through global meetings and regional/local gatherings. Membership also comes with career perks, including training programs and job listings. Biology students can access educational resources, fellowship opportunities, and scholarships.
---
American Association for the Advancement of Science: With members throughout the world, AAAS supports students and professionals in mathematics, engineering, technology, and science. The association is a staunch advocate for education and civic engagement, facilitating global outreach programs and conducting research. Members can access career listings, communication workshops, and four fellowship programs. AAAS also provides student internships.
---
American Academy of Underwater Sciences: Focused on the training and safety of scientific divers and research teams, the AAUS conducts research to improve industry best practices. The academy also oversees a comprehensive research library. Additionally, the AAUS offers professional certification programs for marine biologists, oceanographers, and related professionals. Students can apply for internship opportunities, academic scholarships, and research grants.
---
International Society for Computational Biology: Founded in 1997, ISCB serves about 3,400 members by providing leadership training and research on bioinformatics tools and best practices. Professional members also benefit from networking opportunities, webinars, and curriculum materials. Additionally, the society facilitates student competitions and fellowship programs. The society's career center offers job listings and professional development guidance.
---
American Society for Microbiology: ASM serves tens of thousands of scientists and health professionals. The society advocates for its members through public policy initiatives and research publications. Students and teachers can access webinars, laboratory case studies, and classroom materials. Additional resources include professional development programs, job listings, and volunteer opportunities.
---
Genetics Society of America: Created in 1931, GSA offers members leadership and peer-review training programs. The organization also helps professionals by providing research development tools and publication assistance. Members benefit from awards, grants, and networking opportunities, including annual conferences and topical meetings. GSA oversees a career center that offers mentoring programs, job search assistance, and student resources.
---
American Medical Association: The AMA enhances the delivery and accessibility of medical care through research, policy, and educational programs. Members benefit from a vast online community that enables them to share knowledge, collaborate on research, and find professional opportunities. Members can also access career planning tools, financial management support, and a residency and fellowship database.
---
American Society for Biochemistry and Molecular Biology: Founded in 1906, the ASBMB supports members worldwide, including leading experts and Nobel Prize winners. Members gain access to extensive research publications, global meetings, and professional development opportunities like mentorship and grant-writing workshops. The ASBMB also offers career resources, including job listings, travel awards, and student summer research programs.
Open Courseware
Plant Biology - University of Maryland: A comprehensive resource for biology students and professionals, University of Maryland's plant biology course offers several tools, including botanical databases and lecture notes. This course also provides interested readers with maps, biology search engines, and links to journals and podcasts.
---
Anatomy Specialization - University of Michigan: This set of courses teaches students the foundations of human anatomy, as well as the body's major organ systems, their functions, and their relationships within the body. Courses cover the musculoskeletal and integumentary systems, cardiovascular system, and human neuroanatomy.
---
Biology Courses - Massachusetts Institute of Technology: Through MIT's vast selection of open courseware, learners can tackle a deep catalog of biology classes. Students can dig through MIT's expansive archive, which includes both introductory courses and advanced options in areas like experimental microbial genetics.
Publications
Conservation Biology: This peer-reviewed journal is published by the Society for Conservation Biology. Dedicated to advancing the science and practice of conserving the earth's biological diversity, this group has more than 4,000 members worldwide.
---
Wildlife Biology: This journal and active online community provides a scientific forum for scientists, administrators, and wildlife conservationists. The journal publishes empirical, practical, and theoretical papers from all areas of wildlife science.
---
Marine Biology: This peer-reviewed journal publishes significant and original contributions from all fields of marine biology, with an emphasis on understanding life in the sea and the functioning of the marine biosphere. Original research makes up the bulk of the publication, but reviews, method articles, and interviews are also included.
---
Molecular Biology of the Cell: This online journal is published twice a month, with most articles available for free. Content includes research articles offering conceptual advances of interest within all areas of developmental, cell, and molecular biology.
---
BMC Plant Biology: This peer-reviewed, open-access journal accepts original research related to all aspects of plant biology. Focus areas include genetics, reproductive biology, food science, nutrition, and climate change.
---
Human Biology: The official publication of the American Association of Anthropological Genetics, this journal was first published in 1929. Topics include genetics and genomics, ancient DNA studies, and the ethical and social implications of human genetic research.
Frequently Asked Questions
Is biology a good degree?
Biology provides a great option for learners interested in studying the natural world. Biology degrees open the door to careers in areas like teaching, research, and medicine.
What does a biologist do?
Biologists study the natural world. This broad discipline covers all living things, from the tiniest microbial life to giant ecosystems like the Amazon rainforest. Biologists may work in laboratory settings, take part in research in the field, tackle administrative tasks, and deal with the politics and policies surrounding conservation efforts.
What are the fields in biology?
Since biology covers all life on the planet (and beyond), many fields and subfields make up the discipline. Zoology is the umbrella term for animal biology, comprising the more specific fields of herpetology (reptiles), mammalogy (mammals), ornithology (birds), and entomology (insects). Additional fields include botany (plants), microbiology (microscopic organisms), genetics, biochemistry, and ecology.
What is the highest-paying job with a biology degree?
Biologists with a graduate degree often earn the highest salaries in the field. Associate directors of research facilities, biotech research scientists, and principle scientists all earn median salaries of more than $100,000 per year.
Read More About Biology on BestColleges
Best Online Bachelor's in Biology Programs
Bachelor's Degree Guide Biology
Should You Major in Biology?
Have a Question About College?
In our Ask a College Advisor series, experienced advisors provide an insider look at the college experience by answering your questions about college admissions, finances, and student life.
BestColleges.com is an advertising-supported site. Featured or trusted partner programs and all school search, finder, or match results are for schools that compensate us. This compensation does not influence our school rankings, resource guides, or other editorially-independent information published on this site.
Compare your school options.
View the most relevant school for your interests and compare them by tuition, programs, acceptance rate, and other factors important to find your college home.