Best Online Biology Programs of 2022
Biology majors can pursue careers in fields as diverse as healthcare and manufacturing. Here, review some of the nation's best bachelor's in biology programs.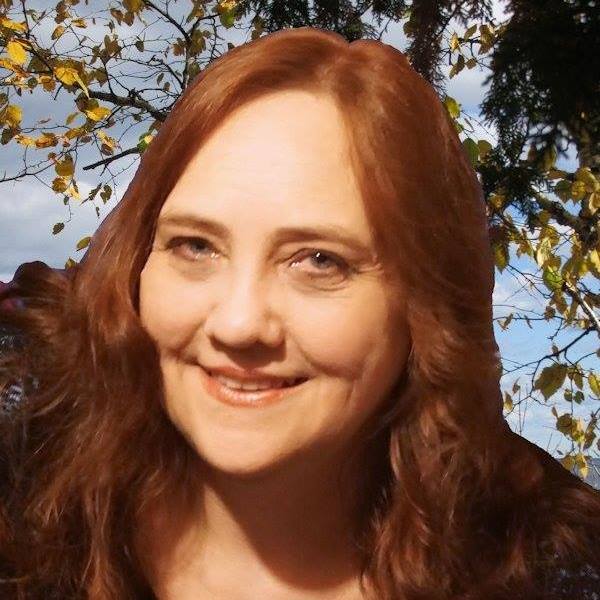 BestColleges.com is an advertising-supported site. Featured or trusted partner programs and all school search, finder, or match results are for schools that compensate us. This compensation does not influence our school rankings, resource guides, or other editorially-independent information published on this site.
Ready to start your journey?
Biologists study all types of living things, from plants and animals to bacteria and fungi. These professionals can make a positive impact on the world in many ways. For example, they work to find ways to increase productivity in crops and livestock, diagnose and treat illnesses, and prevent food contamination.
A bachelor's in biology is a four-year degree that prepares graduates for entry-level jobs in careers such as zoologist, wildlife biologist, biological technician, and microbiologist. Students in accelerated online bachelor's in biology programs may be able to finish in as little as three years, allowing them to start their careers one year sooner.
The wages for a professional holding a bachelor's in biology can range widely. For example, according to 2020 data from the Bureau of Labor Statistics (BLS), biological technicians make a median annual salary $46,340, while microbiologists take home $84,400 annually. Students who want to pursue a career in microbiology should look for a program that has a concentration or several electives in microbiology.
What Can I Expect From an Online Bachelor's in Biology Program?
The typical bachelor's in biology program requires about 120 credits, whether taken online or in person. Most programs take four years to complete, although accelerated programs may be completed more quickly. Bachelor's in biology students usually complete about 40-60 credits of biology classes, with the remaining credits dedicated to electives and general education courses. Depending on the school, there may be concentrations available, allowing students to specialize in a specific aspect of biology.
The number and variety of concentrations available vary from one school to another. Concentrations may include:
Computational Biology
Ecology and Evolutionary Biology
Environmental Biology
General Biology
Microbiology
Molecular and Cell Biology
Neurobiology and Behavior
Plant Biology
Some schools also offer career-oriented concentrations, such as pre-dentistry, pre-medicine, and pre-pharmacy options.
While most schools offer a bachelor of science (BS) in biology, some offer a bachelor of arts (BA). A BS program may appeal to students who plan to pursue a career in science, while a BA program might make more sense for students who plan to work in law, healthcare, or education. However, students who earn either type of degree can pursue employment in a variety of fields.
A bachelor's in biology program typically requires several labs. If you are earning an online bachelor's in biology, check to see how your school handles these labs. Some schools, such as Arizona State University, require online bachelor's in biology students to attend some labs in person.
Still Looking for the Right Fit? Discover Similar Degree Programs.
Best Online Bachelor's in Public Health Programs
Best Online Bachelor's in Nutritional Sciences Programs
Best Online Bachelor's in Environmental Science Programs
What Courses Will I Take in an Online Bachelor's in Biology Program?
Biology I and II
These courses introduce many subsets of biology, such as microbiology, zoology, botany, and cytology. Students learn about the scientific method, evolution, taxonomy, and genetics. They also learn about energy transfer, cell structure, and reproduction.
General Chemistry I and II
These courses introduce the periodic properties of elements, molecular structure, chemical bonding, compounds and molecules, and atomic theory. Students learn about the states of matter, thermodynamics, solution chemistry, and intermolecular forces.
Organic Chemistry I and II
In these courses, students study the techniques, principles, and theories of organic chemistry. They learn about spectroscopy, stereochemistry, and isomerization. Students also learn the mechanisms, reactions, properties, structure, and nomenclature of hydrocarbons.
General Physics I and II
Physics I and II teach students about cosmology, relativity, nuclear radiation, and quantum phenomenon. Participants learn about light and sound, magnetism, electricity, heat, and vibrations. They may also learn about global warming, energy conservation, and the search for extraterrestrial life.
Calculus I
In calculus classes, students learn about continuity and limits, derivatives, logarithmic and exponential functions, and definite integrals. Students strengthen their problem-solving skills and learn to think in the language of mathematics.
Find the Tools You Need to Get Started on Your Degree
Scholarships and Financial Aid for Online College Students
Your Guide to College Loans
Your Guide to the FAFSA
What are Admission Requirements for an Online Bachelor's in Biology Program?
Most schools have the same admission requirements whether you attend classes online or on campus. However, those requirements can vary from one school to another. As a general rule, you will always have to submit transcripts from previous schools or at least proof of graduation. Requirements regarding test scores, essays, and letters of recommendation vary.
Some programs require students to complete specific courses during high school. For example, you might be required to have four units of math, four units of English, and two units of a foreign language.
Application
No matter which school you choose, you'll need to complete an application. It's usually a good idea to apply to more than one school, in case your dream school does not accept you. Each school has its own application, but many schools also accept the Common Application. Using the Common Application can help simplify the application process since you'll only have to enter your information once.
Test Scores
Many schools require college entrance exams, such as the ACT or SAT. You may need a certain minimum score to be admitted, and some schools may require additional math or English courses if your scores fall below a certain level. These additional courses may add an extra semester to the time it takes you to graduate.
Letters of Recommendation
Most colleges and universities require letters of recommendation. If you recently graduated from high school, these letters can come from your teachers, counselor, or principal. If you have been working for several years, you may be able to ask for letters of recommendation from your supervisor or a former supervisor.
Essays
College admission essays typically range from 250-650 words in length. It might not sound hard to come up with a few hundred words, but keep in mind that you are competing with hundreds of other applicants, many of whom have compelling stories and strong writing skills. Take your time with this essay.
Official Transcripts
Colleges and universities will ask for your official high school transcripts. If you have attended another college in the past, you will also need to request official transcripts from your previous postsecondary schools. Transfer students may be able to get credit at their new school for courses taken previously.
What Can I Do With an Online Bachelor's in Biology Degree?
Career Outlook
According to the BLS, many careers that require a bachelor's in biology are projected to grow in the coming years. For example, microbiologist, zoologist, and wildlife biologist positions are projected to grow by 5% from 2020-2030, while biological technicians are projected to see 7% growth.
As of 2018, there were almost 3 million people working in the field of biology, and the median salary for those workers was about $65,000. Of those professionals, about 69% worked in a job that required at least a bachelor's degree and 59% had an advanced degree.
Common careers for people with a bachelor's in biology are clinical laboratory technologists and technicians, registered nurses, and primary school teachers. People with biology degrees often work in government, scientific research, healthcare, or education.
Find out where a bachelor's in biology can take you. Learn more about biology careers.
Career Paths
Clinical Laboratory Technologists and Technicians
Clinical laboratory technologists and technicians analyze body fluids and tissue samples and record whether their findings are normal or abnormal. They operate laboratory equipment such as cell counters and microscopes. They may also analyze blood samples for transfusions by determining the number of cells, blood type, and compatibility with other blood types.
Median Annual Salary: $54,180 (May 2020)
Primary School Teachers
Primary school teachers prepare lesson plans to teach math, science, reading, writing, and other subjects. They evaluate students' strengths and weaknesses in order to determine the best way to teach them. They instruct classes, grade assignments, and communicate with parents. They may also be required to supervise children at lunch or recess.
Median Annual Salary: $60,660 (May 2020)
Biological Technicians
Biological technicians care for laboratory instruments, such as scales, microscopes, test tubes, and pipettes. They prepare laboratory samples, such as bacteria cultures and blood, for laboratory analysis and conduct experiments and tests on the samples. After performing tests, they document the results along with their observations.
Median Annual Salary: $46,340 (May 2020)
Zoologists and Wildlife Biologists
Zoologists and wildlife biologists conduct experiments on animals in natural or controlled environments. They study how different species interact with each other, as well as the movement patterns, diseases, population dynamics, and reproduction habits of various species. They also work to implement and maintain breeding programs to increase the population of endangered species.
Median Annual Salary: $66,350 (May 2020)
Microbiologists
Microbiologists conduct research projects to develop new drugs and improve sterilization procedures. They perform experiments to aid in the treatment and diagnosis of illnesses and study bacteria and other microorganisms. They may publish research papers and present their findings to their colleagues, other scientists, and to the public.
Median Annual Salary: $84,400 (May 2020)
Biology Not for You? Check Out These Related Careers.
Healthcare Careers
STEM Careers
Nutrition Careers
Continuing Education
According to the BLS, 59% of workers with a biology degree also hold an advanced degree. One reason for this is that biology is a popular major for those who plan to attend medical school. Many of the required courses for a biology major align with the prerequisites for getting into med school.
Common professions for biology majors that require advanced degrees are postsecondary health teacher, medical scientist, physician, dentist, and pharmacist. Nursing is another popular career choice for biology majors. This career choice requires additional training and a registered nurse license.
Bachelor's in biology graduates often continue on to medical school or earn bachelor's degrees in nursing. Additionally, postsecondary teachers typically need a Ph.D. in biology or other doctoral degree.
How Do I Choose an Online Bachelor's in Biology Program?
Cost
Before choosing an online bachelor's in biology program, you should consider the true cost of an online program. For example, some schools may charge online technology fees in addition to tuition. However, online education can be cheaper than on-campus programs, especially if you're attending an out-of-state public school — many programs don't charge distance learners out-of-state tuition rates. You could also save money by not having to pay for childcare or not having to take time off from work to accommodate your online classes.
According to the National Center for Education Statistics, the average tuition and fees at a four-year college or university during the 2019-2020 academic year was $16,647. Tuition and fees at public institutions was $9,349, while private nonprofit schools charged an average of $35,807 per year.
Program Format
You'll also want to consider whether the program is full time or part time and whether it is synchronous or asynchronous. Part-time programs take longer than full-time programs. If you're really in a hurry, you might want to look for an accelerated program, which could allow you to graduate in three years instead of four.
Location
You might think that location doesn't matter if you're taking an online program, but some online programs have occasional on-campus requirements. For example, you might have to attend an orientation or go to in-person labs. Find out whether the programs you're considering have any on-site requirements that you need to be aware of.
Accreditation
Top online colleges and universities are accredited by a third-party accrediting organization. Regional accreditation, which applies to an entire institution, is an important factor to look for. This type of accreditation is awarded by an accrediting organization that is recognized by the U.S. Department of Education and the Council for Higher Education Accreditation.
There are seven regional accrediting organizations, which accredit schools based on location. If you have to transfer to another school, you will find it much easier to get your credits transferred if your school was regionally accredited.
Student Support
Online learners should also consider the availability of student services, such as career services, mentorship opportunities, tutoring, alumni connections, and internships. Think about what kind of help you might need and check to see if the school you're considering offers that service. Many schools have online writing and math help available for students who struggle in those areas.
Best Online Biology Programs of 2022
How We Rank Schools
At BestColleges, we believe a college education is one of the most important investments you can make. We want to help you navigate the college selection process by offering transparent, inclusive, and relevant school rankings.
Our rankings are grounded in a few guiding principles and use the latest statistical data available from trusted sources. Read our ranking methodology. We hope our approach helps you find the school that is best for you.
Rankings compiled by the the BestColleges Ranking Team
Is your school on this list? Get the BestColleges ranking seal.
Frequently Asked Questions About Bachelor's in Biology Programs
Is a bachelor's in biology worth it?
true
To determine whether this online bachelor's is worth the cost, you should consider both the cost of the program and the salary you expect to receive after graduation. If you plan to use your biology degree as a stepping stone to a more advanced degree, consider the cost of both degrees. How long will it take you to earn back the investment in your education?
Another way to look at this is by considering how much debt you will accumulate and how long it will take to pay it back. If most of your education will be covered by student aid, you'll be much better off than if you're planning on financing it through student loans.
What can I do with a bachelor's in biology?
true
A bachelor's in biology can help qualify you for jobs such as clinical laboratory technologist, elementary school teacher, biological technician, zoologist, wildlife biologist, or microbiologist. The median salary for these jobs ranges from $46,340 per year for a biological technician to $84,400 for a microbiologist.
Many students who earn a bachelor's degree in biology opt to continue their education. Some earn nursing degrees in order to become registered nurses, while others go on to medical school. Those who want to teach at the postsecondary level typically need a Ph.D. in biology.
Are biology majors in demand?
true
According to the BLS, the demand for many careers that require a biology degree is near the national average for all jobs. Additionally, a bachelor's in biology can be the first step toward a Ph.D. in biology, which could lead to a career as a postsecondary biology professor.
The BLS projects that the demand for postsecondary biological teachers will increase 13% from 2020-2030. This is much faster than average. The BLS projects the creation of about 8,000 new jobs for these postsecondary teachers from 2020-2030.
How much money can I make with a bachelor's in biology?
Graduates with a bachelor's in biology may go on to work in many roles, including as clinical laboratory technologists and technicians (earning a median wage of $54,180 per year), elementary school teachers ($60,660 per year), biological technicians ($46,340 per year), zoologists and wildlife biologists ( $66,350 per year), or microbiologists ($84,400 per year).
Those who choose to continue their education by earning nursing credentials can earn a median salary of $75,330 per year as registered nurses. Bachelor's in biology graduates may also choose to get more education in order to become postsecondary biological teachers ($85,600 per year), medical scientists ($91,510 per year), or physicians (more than $208,000 per year).
What are the highest paying jobs with a bachelor's in biology?
The highest-paying jobs for individuals with a bachelor's in biology without an advanced degree are microbiologists, who earn a median salary of $84,400 per year. If you want to make more than that, you may need to go back to school to earn an advanced degree.
With an advanced degree, you could become a physician and earn more than $200,000 per year. Other high-paying careers for biology majors with advanced degrees include dentist (median $164,010 per year) and pharmacist ($128,710 per year).
---
Feature Image: Morsa Images / DigitalVision / Getty Images
This guide breaks down the research methods students should use when choosing an online degree program. Biology is a challenging major, but well worth the investment of time and energy. Biology majors can choose from a variety of well-paying careers. If you're confused about how to choose a college major and feel like picking a major is causing a lot of stress, this guide can help.
BestColleges.com is an advertising-supported site. Featured or trusted partner programs and all school search, finder, or match results are for schools that compensate us. This compensation does not influence our school rankings, resource guides, or other editorially-independent information published on this site.
Compare your school options.
View the most relevant school for your interests and compare them by tuition, programs, acceptance rate, and other factors important to find your college home.