Drafting Careers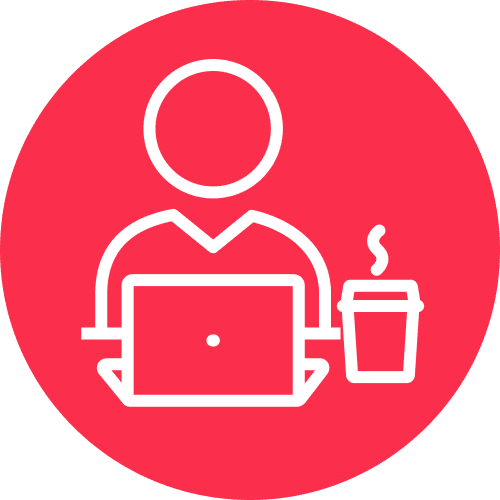 By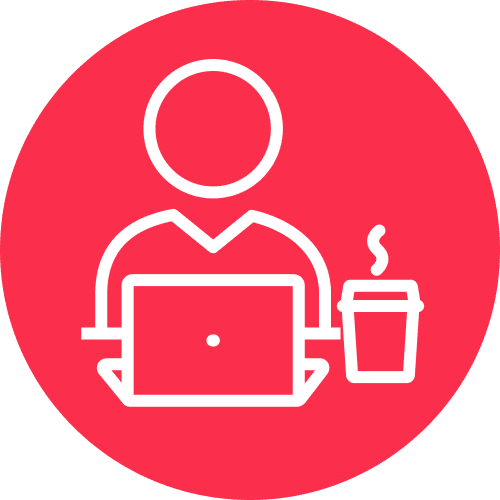 Steve Bailey
Writer
Steve Bailey is an experienced writer and editor focused on education. For the past 11 years, he has served as a senior associate with the Donovan Group, a communication firm that serves public schools and school districts across the United States. T...
Updated on April 27, 2023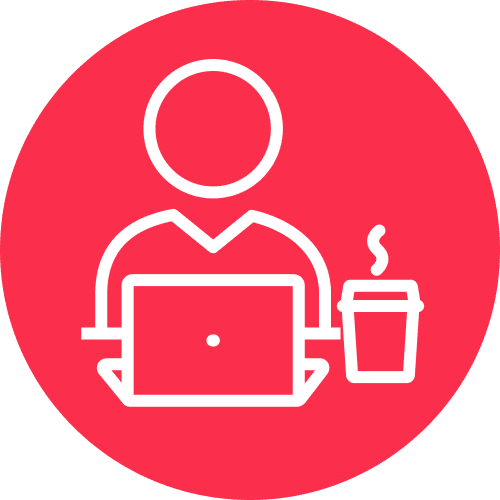 By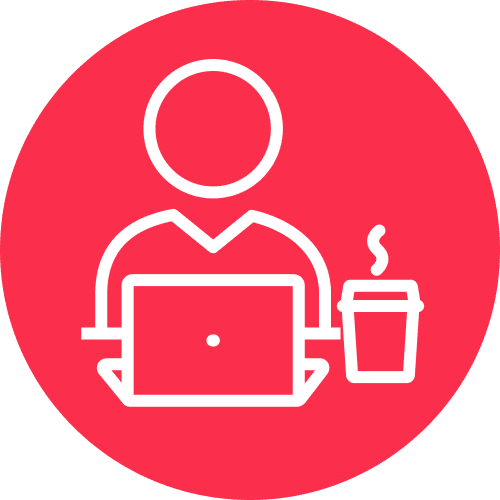 Steve Bailey
Writer
Steve Bailey is an experienced writer and editor focused on education. For the past 11 years, he has served as a senior associate with the Donovan Group, a communication firm that serves public schools and school districts across the United States. T...
Updated on April 27, 2023
www.bestcolleges.com is an advertising-supported site. Featured or trusted partner programs and all school search, finder, or match results are for schools that compensate us. This compensation does not influence our school rankings, resource guides, or other editorially-independent information published on this site.
Turn Your Dreams Into Reality
Take our quiz and we'll do the homework for you! Compare your school matches and apply to your top choice today.
Drafting careers allow professionals to contribute in meaningful ways to the fields of civil and mechanical engineering, architecture, electronics, and product development. This page provides information about various careers for a drafting major, including salary and job growth data, potential career paths, and how to advance your career.
Why Pursue a Career in Drafting?
The best drafters are detail-oriented and creative workers who are able to take direction and incorporate feedback into their work. They also use software and technology throughout the day, so they should be familiar with computers.
Individuals who can solve problems and are interested in architecture, building materials, and construction methods may thrive in this field. Additionally, drafters must be able to focus on a single task for extended periods of time, occasionally under strict deadlines.
Popular Online Programs for Drafting
Learn about start dates, transferring credits, availability of financial aid, and more by contacting the universities below.
Drafting Career Outlook
Careers with a drafting degree offer steady salaries that can increase significantly as professionals gain experience and education. According to the Bureau of Labor Statistics (BLS), drafters earned a median salary of $56,830 in 2019.
The BLS projects the number of drafting jobs to decline by 4% between 2019 and 2029. However, some areas are still projected to grow, including jobs focused on electrical and electronics drafting.
Median Annual Salary for Drafting Careers
Job Title
Entry-Level
(0-12 months)
Early Career
(1-4 Years)
Midcareer
(5-9 Years)
Experienced
(10-19 Years)
CAD Drafter
$40,820
$44,180
$49,670
$51,820
Drafting Supervisor
N/A
$52,150
$59,380
$65,360
Mechanical Drafter
$40,100
$43,840
$50,780
$54,490
Source: PayScale
Skills Gained With a Drafting Degree
Drafters must master a variety of skills, including the ability to use computer-aided design (CAD) software to develop technical drawings and plans. They also must have strong math, communication, and organizational skills.
Drafting programs at community colleges and trade schools equip students with most of the tools and knowledge needed for entry-level positions, although some companies may require new hires to complete on-the-job training.
Most of a drafter's job involves using design software to create technical drawings. Depending on their area of specialization, drafters may create technical plans for electronic circuitry, bridges, or buildings. Drafting programs give students the opportunity to gain practical experience with multiple CAD software tools, including AutoCAD, Revit, and SolidWorks.
Drafters need strong math skills to calculate weights, angles, volumes, and costs. Building on their high school algebra and basic geometry classes, drafting students often take courses in technical mathematics, descriptive geometry, and general physics. They may also study calculus to prepare for a bachelor's program in engineering.
Interpersonal Communication
While much of their work is technical, drafters must also interact with engineers, architects, designers, and clients. Students hone their communication and collaboration skills through group projects, class discussions, case studies, and internships.
Students in drafting programs learn to analyze issues and generate solutions. For example, an electronics drafter may need to determine why a wiring system simulation fails to deliver power to all parts of a building. By addressing flaws during the design process, drafters help ensure safety and efficiency.
Drafters primarily develop visual plans. However, they often must create instructions, annotations, and other written content for engineers, builders, and repair technicians. In addition to general education coursework in English composition, many community college drafting programs feature classes in technical writing and communication.
Drafting Career Paths
Architectural Drafting
Architectural drafting students learn to develop technical plans and drawings of buildings and other structures. In addition to more general drafting coursework, architectural students may explore topics such as sustainability and construction scheduling and planning. They may also specialize in a type of building (e.g., residential or commercial) or specific construction material (e.g., steel or reinforced concrete).
Civil Drafting
Civil drafters create the topographical maps used in the construction of highways, bridges, dams, and other civil engineering projects. Civil drafting students hone skills and knowledge related to surveying, plotting drawings from field notes, project stationing, and drainage-structure planning.
Electrical Drafting
Electrical drafters design wiring diagrams for installing and repairing electrical equipment. Students often take classes in AC/DC electricity fundamentals, solar photovoltaic systems, and energy efficiency. Electrical drafting jobs at power plants and power distribution systems may also require significant on-the-job training.
Electronics Drafting
Electronics drafters focus on wiring and circuitry for electronic devices and components, such as computer chips and subscriber identification module cards.
Mechanical Drafting
To work as a mechanical drafter, students must learn how to design layouts and plans for a variety of mechanical tools and devices, including medical equipment, robotic installers, and heating and cooling systems.
How to Start Your Career in Drafting
An associate degree qualifies students for most entry-level jobs in drafting. Later, they may return to school to earn a bachelor's degree — management positions often require additional education. The following sections provide information about potential drafting careers based on a worker's degree level.
Associate Degree in Drafting
Associate degrees in drafting require at least 60 credits. Full-time students usually graduate in about two years. Students in these programs learn about CAD software, architectural design, and graphic design. Associate programs in drafting often focus on technology, and professional drafters use computer programs on a daily basis.
What Can You Do With an Associate in Drafting?
Source: PayScale
Bachelor's Degree in Drafting
Bachelor's programs in drafting go into much greater depth compared to associate programs. They also open the door to lucrative jobs with increased responsibilities. Classes cover topics related to complex 3D modeling, advanced CAD software techniques, architecture, engineering, and project management.
What Can You Do With a Bachelor's in Drafting?
CAD designers use computer-aided design software to take blueprints and design documents from architects and engineers and transform them into digital models. These designers also examine designs to ensure they meet certain quality, safety, and efficiency standards.
Salary: $54,450
Design engineers develop schematics and blueprints for mechanical systems, machines, and equipment. These engineers mostly work for businesses and government agencies.
Salary: $68,300
Production engineers focus on creating or improving on products. They determine which materials to use on a given product, how to assemble it efficiently, how to best leverage manpower, and how to best manage production and assembly lines.
Salary: $71,050
Source: PayScale
How to Advance Your Career in Drafting
After earning a degree, building your knowledge and skills through continuing education activities and free online courses can make you a more attractive candidate for the best careers in drafting. You can also consider earning a credential as a certified drafter or certified civil drafter. These certifications demonstrate to employers that you possess the skills and the drive needed to take on complex projects.
Networking also provides opportunities to meet others in the field, learn from their experiences, and find potential job openings. Read on to learn more about the different options you can pursue to advance your drafting career.
Certifications and/or Licensure
Although careers in drafting do not generally require a license or certification, some professionals seek additional credentials to open up more career opportunities and enhance their skills. Additionally, some drafters may decide to work toward becoming licensed architects.
The American Design Drafting Association (ADDA) offers professional certifications that allow drafters to demonstrate their knowledge. Individuals with a high school diploma and up to two years of experience can seek the certified drafter credential, while professionals with an associate degree or higher and 3-5 years of experience in civil drafting can seek certification as a design drafter.
ADDA also provides a certified digital designer credential, which is available to individuals with at least an associate degree and 3-5 years of experience in visual communication and digital photography.
Continuing Education
Regularly learning new skills can pay off when it comes to advancing your drafting career. ADDA offers continuing education and training opportunities throughout the year. The association connects members to online courses, training sessions, videos, and postsecondary and vocational training opportunities.
Additionally, AutoDesk provides a variety of free courses focused on helping drafters learn and master AutoCAD software. Professionals can access hundreds of tutorials and videos.
SourceCAD offers a similar set of free courses focused on AutoCAD 2D and 3D software. Drafting professionals can also find opportunities to expand their knowledge of software and programs by taking free courses from SolidWorks and Fusion 360.
Earning a bachelor's degree is perhaps the best way to increase your career and salary potential. Although an associate degree provides a pathway to entry-level opportunities, a bachelor's degree qualifies you for roles with increased responsibilities, more advancement opportunities, and higher salaries.
Next Steps
Professionals should stay sharp and expand the opportunities available to them as they continue to advance within their careers in drafting. Regularly completing continuing education and maintaining certifications sets drafters apart from others in the field, allowing them to qualify for more lucrative jobs and move up within their organizations.
Drafters should also network with others in the field. Networking allows you to learn new tips and strategies while keeping current on emerging job opportunities. Joining a professional association, such as ADDA, can provide access to conferences, continuing education courses, and networking opportunities.
How to Switch Your Career to Drafting
Because most careers in drafting only require an associate degree, many professionals can easily transition into this field. Professionals with degrees or job experience in engineering, computer science, or design often find that their existing skills apply particularly well to drafting careers.
If you previously worked with drafters as part of your job, you may be able to become a drafter yourself without further education.
Many community and technical colleges offer degrees and certificates in drafting. People looking to move into drafting often choose to attend school part time and then seek entry-level positions once they graduate.
Where Can You Work as a Drafting Professional?
Industries
Architectural, Engineering, and Related Services
This field features architects and engineers, including those focused on mechanical, electrical, environmental, industrial, civil, and nuclear engineering. Drafters can take part in all these industries, helping professionals with more advanced knowledge complete key projects.
Residential Building Construction
This field centers on building and renovating individual homes or multifamily buildings, such as apartment or condo complexes. Professionals may work on single-unit houses, duplexes, and larger properties with dozens or hundreds of units.
Building Equipment Contractors
Professionals in this field install, repair, and service equipment critical to a building's mechanical systems. They must understand how complex electrical, heating and cooling, water, and other systems work and be able to identify and fix problems.
Fabricated Metal Product Manufacturing
A subset of the manufacturing sector, fabricated metal product manufacturing involves bending, forging, machining, and stamping metal pieces and then joining them together to create components, systems, or equipment. Workers also treat metal products using a variety of methods.
This industry involves creating products like levers and gears, which apply mechanical force to make complex systems work.
Resources for Drafting Majors
Drafting professionals can leverage available resources to supplement their knowledge and continually build their skill sets, leading to better job prospects in the short and long term. These opportunities include taking online courses, reading publications, and joining professional organizations.
Professional Organizations
American Design Drafting Association: Since 1948, ADDA has represented the professional interests of drafters and designers. The association offers four professional certifications, including a credential specifically for digital designers. ADDA also provides resources for practitioners, maintains student chapters at universities across the country, and advertises job openings through its career center.
---
Association for Computer Aided Design in Architecture: ACADIA serves as an international network for digital design professionals and scholars. In addition to organizing an annual conference on topics like disruption and cognitive machine design, the association publishes research articles and policy briefs, curates news relevant to the field, and provides opportunities for collaboration.
---
American Institute of Building Design: AIBD helps members develop new skills and demonstrate professional expertise through the certified professional building designer credential. The institute also organizes local and national events, publishes a magazine and newsletter, and hosts a job board.
---
American Society of Mechanical Engineers: ASME offers many valuable resources for drafting professionals and students. For example, the society provides free online access to a library of articles on topics like bioengineering, career development in the field of engineering, and standards and certification. ASME also organizes conferences, competitions, and industry events.
---
American Institute of Architects: AIA promotes the value of architecture and offers a wealth of resources to drafters and designers who aspire to become architects. The institute offers scholarship and fellowship programs and a licensure guide.
Making Architecture - IE School of Architecture and Design: In this course, students learn about the mind of an architect, starting with the basics and moving toward the completion of an independently created site model. Learners gain a more comprehensive understanding of how their work contributes to the field of architecture.
---
VLSI CAD Part I: Logic - University of Illinois at Urbana-Champaign: This course focuses on using CAD software tools to build modern VLSI chips. The course offers valuable insights for professionals who wish to apply their knowledge of CAD in a new field.
---
Language of Design: Form and Meaning - California Institute of the Arts: In this course, students analyze the effectiveness of graphic design, including the elements that make designs appealing to different audiences. The course helps individuals better communicate about design and improve their own design skills as they gain the ability to engage in comprehensive self-critiques. The course also focuses on the user experience and bringing a variety of voices and opinions into the design evaluation process.
CADdigest: Part of engineering.com, this digital publication provides news, information, and innovation related to the use of CAD software and tools. Articles cover subjects like AutoDesk, AutoCAD, SolidWorks, building information modeling, virtual reality, vehicle tracking, and engineering. Readers can also subscribe for weekly email updates.
---
Cadalyst: A top resource for drafters and designers, Cadalyst helps professionals research and evaluate a variety of technologies, tools, and software. The online publication also includes feature articles on a variety of drafting-related subjects.
---
Architect Magazine: Published by the American Institute of Architects, this magazine features articles, feature pieces, and profiles on architecture projects, programs, and ideas from around the world.
---
Civil Engineering Magazine: The American Society of Civil Engineers publishes this monthly magazine. The publication delivers articles and profiles focused on industry trends, public policy, legal and ethical issues, innovative projects, emerging technologies, and current issues in the profession.
---
Electrical Contractor Magazine: This monthly print magazine focuses largely on electrical construction. It covers key issues and innovations relevant to drafters, engineers, project managers, and electricians.
Frequently Asked Questions
Is drafting a good degree?
Drafting may offer an attractive path for focused, creative, and detail-oriented students. Completing an associate degree allows you to seek entry-level drafting opportunities, while a bachelor's degree qualifies you for management and engineer roles.
Are drafting majors in demand?
According to the BLS, drafters are projected to experience a 4% decline in jobs between 2019 and 2029. However, some areas of the field are still projected to experience modest growth.
What kind of jobs can you get with a drafting degree?
Common careers with an associate drafting degree include CAD drafter, CAD designer, and mechanical and civil drafter. Bachelor's degree-holders can find work as engineering technicians, design engineers, and production engineers
What drafting jobs pay the most?
The most lucrative drafting careers are managerial, engineering, and architecture positions. For example, production engineers earn an average annual salary of more than $71,000.