Bachelor's in Addiction Counseling Degree
We answer your questions about earning a bachelor's in addiction counseling degree -- career outlook, admissions, cost, and program information.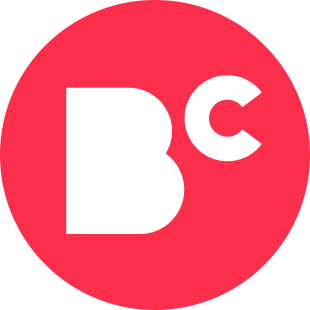 By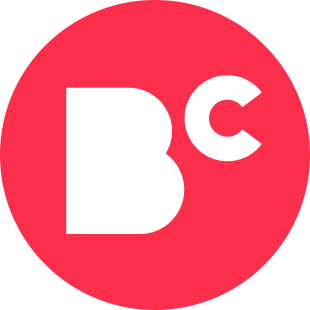 Staff Writers
Writer
The staff writers for BestColleges collaborate to deliver unique, student-driven content on topics such as career development, college life, and college planning....
Updated on August 16, 2023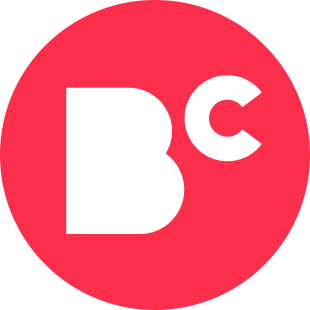 By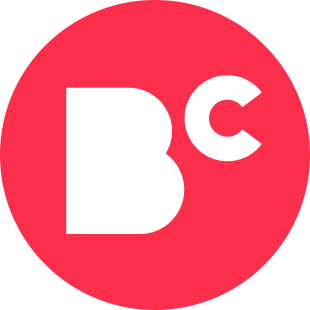 Staff Writers
Writer
The staff writers for BestColleges collaborate to deliver unique, student-driven content on topics such as career development, college life, and college planning....
Updated on August 16, 2023
www.bestcolleges.com is an advertising-supported site. Featured or trusted partner programs and all school search, finder, or match results are for schools that compensate us. This compensation does not influence our school rankings, resource guides, or other editorially-independent information published on this site.
Turn Your Dreams Into Reality
Take our quiz and we'll do the homework for you! Compare your school matches and apply to your top choice today.
More people than ever before struggle with addiction, which includes drug and alcohol dependency and gambling and gaming obsessions. Consequently, the need for addiction counselors continues to rise. The Bureau of Labor Statistics (BLS) projects a 23% increase in the number of substance abuse, behavioral disorder, and mental health counselors from 2020 to 2030, which represents a much faster growth rate than the average growth for all occupations in the U.S.
An addiction counselor degree provides a pathway to many rewarding employment opportunities at outpatient mental health clinics, residential care facilities, and state and local government facilities. Criminal justice systems in many states use treatment and counseling services for drug offenders as a more effective and cost-efficient alternative to incarceration.
While a high school diploma and a state-issued license serve as the minimum requirements for addiction counseling positions in some states, an addiction counseling degree at the postsecondary level broadens career prospects and typically results in a higher salary.
Should I Get a Bachelor's in Addiction Counseling?
A bachelor's degree in addiction counseling prepares graduates to work with diverse populations in individual or group environments. While the requirements for counseling positions vary by setting and specialty, addiction counseling schools emphasize communication skills, critical thinking, and empathy. A bachelor's in substance use counseling provides students with foundational knowledge related to the causes and control of addiction, as well as the techniques used to deliver effective therapy and facilitate rehabilitation. Most programs prepare students to meet licensure requirements in their state and help them fulfill the clinical requirements needed to practice.
Addiction counselors may find employment at correctional facilities, halfway houses, hospitals, detox centers, and private clinics. These professionals sometimes face challenging work conditions, especially those employed by prisons and juvenile detention facilities. No matter the setting, these counselors must recognize and apply situation-appropriate strategies, working with individuals or families in crisis.
Many students decide to enroll at campus-based schools for drug and alcohol counseling directly after graduating from high school or earning an associate degree. For students juggling work or family responsibilities, online addiction counseling programs offer additional flexibility and convenience. Both program formats lead to the same type of degree, providing graduates with a competitive advantage in the workplace or the credentials needed to pursue advanced graduate study.
Featured Programs in Addiction Counseling
What Can I Do With a Bachelor's in Addiction Counseling?
Addiction counselors offer treatment and support to clients struggling to overcome a variety of addictions, including opiate use, alcoholism, eating disorders, and other behavioral compulsions like gambling or shopping. An addiction counseling bachelor's degree program trains graduates to work in mental healthcare and rehabilitation counseling settings.
In these positions, addiction counselors may offer one-on-one therapy, consult with families about treatment options, or conduct group sessions in outpatient and residential facilities. Professionals with a substance use counseling degree may also work as educators and facilitators, directing employee assistance programs, school workshops, and community outreach projects.
Social and Community Services Managers
These professionals supervise social service programs and community organizations, including those providing services related to substance use and mental health challenges. They identify the needs of community members and stakeholders, implement programs that meet these needs, and assess program effectiveness. Many employers require a bachelor's degree for career advancement into case management and other supervisory positions.
Median Annual Salary: $69,600*
School and Career Counselors
School counselors help students develop academic and social skills, while career counselors help their clients achieve employment goals. Whether working in a school or business setting, the duties of these professionals may include identifying and reporting possible cases of addiction and providing resources and referrals. These positions increasingly require advanced training and a state-issued license.
Median Annual Salary: $58,120*
Health Educators and Community Health Workers
These healthcare workers develop programs and resources to promote wellness. They teach individuals and community groups how to manage health concerns and locate services to help cope with these issues. Healthcare educators and workers need at least a bachelor's degree.
Median Annual Salary: $48,140*
Substance Use, Behavioral Disorder, and Mental Health Counselors
Working in a variety of settings, these counselors provide treatment and support for people dealing with mental health challenges, addictions, and other behavioral disorders. These specialized professionals assess their clients' readiness for treatment and develop and implement plans for recovery. Most of these positions require at least a bachelor's degree.
Median Annual Salary: $47,660*
Rehabilitation Counselors
Rehabilitation counselors help clients adjust to disabilities, including those caused by addiction-related conditions. They help people live more independently and find and maintain employment. Individuals with a bachelor's degree may qualify for some of these positions; however, most rehabilitation counselors who want to provide a full suite of client services need to earn a master's degree and complete clinical experience.
Median Annual Salary: $37,530*
Source: Bureau of Labor Statistics
How to Choose a Bachelor's in Addiction Counseling Program
Students should investigate several programs before choosing where to pursue their substance use counselor degree, paying attention to accreditation, program requirements, cost, and location. A school's accreditation status can impact a learner's eligibility for federal financial aid. It can also influence subsequent graduate school admission and/or employment chances. Students should also compare curricula and decide which degree tracks best reflect their interests and career plans.
Time commitment and cost represent other important considerations when choosing a school. The majority of substance use counselor degrees take full-time students four years to complete. Alternatively, many degree seekers require the flexibility of a part-time schedule or online classes, which may prolong the graduation timeline but allow students to keep working or handle family obligations. The overall cost also tends to vary significantly between public and private institutions.
Students should also consider the cost of living on campus versus off campus and make sure to budget accordingly for transportation, room, and board. Learners who opt to earn an online degree should determine whether a program requires visits to campus and find out what a school does to help distance learners secure internships or supervised experiences. These requirements can add to transportation expenses and the time required to finish a degree.
Programmatic Accreditation for Bachelor's in Addiction Counseling Programs
When comparing drug and alcohol counselor schools, students should only consider programs hosted by an accredited college or university. Regional or national accreditation acknowledge educational quality at the institutional level, with regional accreditation typically viewed as more prestigious.
Employers, licensing boards, financial aid agencies, and graduate programs may only recognize degrees earned from an accredited institution. In addition to institutional accreditation, programs and majors may hold specialized programmatic-level accreditation, certifying that a degree track adheres to high standards in terms of its curriculum, teaching, and research.
The Council for Accreditation of Counseling and Related Educational Programs awards specialized accreditation to graduate counseling programs, while the American Psychological Association Commission on Accreditation administers specialized accreditation for doctoral-level and master's clinical counseling programs. However, no addiction counseling bachelor's degree program holds this form of accreditation. Undergraduate students should not concern themselves with programmatic accreditation when considering programs unless they plan to continue at the same school for graduate work.
Bachelor's in Addiction Counseling Program Admissions
While some bachelor's in addiction counseling programs require minimum SAT or ACT scores, schools typically consider a variety of factors, including overall academic performance, co-curricular activities, and personal statements. Online programs appealing to current professionals may give more weight to work and life experiences.
Aspiring undergrads should begin researching schools at least a year before they plan to enroll in college, and most schools set application deadlines in February.
Prerequisites
Minimum GPA:

Many schools establish minimum GPA requirements, asking for GPAs of at least 2.5-3.0. However, schools may consider students with slightly lower GPAs if their grades improved steadily each year or if they hold outstanding test scores.
Admission Materials
Application:

Filling out college applications can take up a lot of time. Fortunately, aspiring undergrads can use The Common Application -- a college admission tool that makes this process more efficient. Students can apply to 750 member colleges by completing a one-time submission form.

Transcripts:

Most colleges require applicants to submit transcripts, which should be requested from registrar offices well in advance of any application deadline. Students may need to pay a small fee to do this.

Letters of Recommendation:

Colleges may ask for several letters of recommendation. Students typically request these letters from teachers or coaches who can describe them in positive and distinctive ways. Make sure to give recommenders several weeks to complete these letters.

Test Scores:

Students usually take the SAT or ACT during their junior year of high school (or early in their senior year). Although some schools do not require college entrance exams, many colleges consider these scores alongside other factors to predict an applicant's college readiness.

Application Fee:

Students can expect to pay an average submission fee of $40 for each college application. Some schools charge much more, while other schools may grant fee waivers to students who can document financial hardship.
What Else Can I Expect From a Bachelor's in Addiction Counseling Program?
Most undergraduate students complete a core of general education requirements -- including classes in English, natural science, mathematics, history, and the social sciences -- in addition to major-specific courses. The specific course requirements for a substance use counselor degree can differ significantly between schools, and many addiction counseling degrees also include a capstone course, internship, fieldwork, or supervised counseling practicum.
Courses in a Bachelor's in Addiction Counseling Program
An addiction counselor degree teaches graduates about the social science foundations and concrete applications needed to provide counseling services in a variety of professional environments. Completing an addiction counseling degree may also prepare graduates to meet state licensure requirements and certification standards for prevention and treatment specialties. While earning their degree, students can look forwarding to taking some of the following classes.
Foundations of Addiction and Substance Use Disorders
This course provides students with foundational knowledge about the causes and treatment of addictive disorders. Topics address the stages, processes, and impact of addiction and substance use, as well as the role of an addiction counselor in prevention, intervention, and aftercare. The course also presents overviews of the substance use counselors code of ethics and legal issues affecting the profession.
Process Addictions
Process addictions include compulsive behaviors, such as gambling, video gaming, internet, and spending addictions, as well as sexual and eating disorders. Students learn how to analyze process addictions in relation to impulse control and substance use disorders. This course also introduces learners to advanced applications and best practices for screening, assessing, preventing, and treating these kinds of behavioral issues.
Legal and Ethical Issues for Addiction and Substance Use Disorder Counselors
This course explains the professional responsibilities of counselors treating addiction and substance use disorders. The course covers ethical guidelines, legal standards, and the Health Insurance Portability and Accountability Act. Other topics include the prevention of burnout and compassion fatigue, the importance of supervision and consultation, and licensure and certification processes.
Psychopharmacology in the Treatment of Addiction and Substance Use Disorders
Students examine the counseling applications of psychopharmacology and study how drugs affect an individual's mood, sensations, cognition, and behavior. This course analyzes anatomy, physiology, and psychology in relation to the treatment of addiction and substance use disorders. Students learn about the properties of drugs that produce biological and psychological side effects, such as stimulants, hallucinogens, opiates, and benzodiazepines.
Counseling in a Diverse Society
Counselors work with clients from diverse populations and must understand the principles of cultural competency and cultural sensitivity, as well as how culture impacts the development and implementation of individualized treatment plans. This course focuses on values and belief systems; socioeconomic characteristics; and differences in drug use, abuse, and treatment among diverse populations.
How Long Does It Take to Get a Bachelor's in Addiction Counseling?
Several factors affect the length of an addiction counseling program. Although degree tracks vary depending on core and major requirements, undergraduates usually complete 120-140 semester credits to earn their substance abuse counselor degree. Most on-campus students earn their bachelor's within four years of full-time study. Although schools typically recognize learners who enroll in at least 12 credits each term as full-time students, undergrads need to take more than this if they intend to graduate in four years.
Alternatively, degree seekers who need to manage work or family commitments along with their school schedules may elect to study part time -- either on-campus or through distance learning. Some online programs also offer accelerated degrees that participants can complete in one-and-a-half to two years years. Students may also shorten the time needed to graduate by transferring in previously earned college-level credits or completing high school AP courses and exams.
How Much Is a Bachelor's in Addiction Counseling?
An undergraduate degree represents a major investment for students and their families, and the cost of a bachelor's in substance abuse counseling varies considerably from school to school. A 2017 study prepared by the College Board reported that the average annual cost for a four-year, public institution totalled $9,970 for in-state tuition and $25,620 for out-of-state tuition. Alternatively, the average yearly tuition for a four-year, nonprofit private school cost more than $34,740. These figures refer to tuition-related fees only and exclude other costs, such as books and room and board.
When deciding on the relative merits of prospective programs, students should consider if degree tracks offered by public institutions provide better value than those at private schools and how out-of-state tuition compares to in-state rates. Many online programs offer the same tuition rates to both in-state and out-of state students. Learners also need to budget for non-tuition expenses for supplies, transportation, and housing. Finally, aspiring undergrads should investigate many types of financial assistance and submit the Free Application for Federal Student Aid to determine their eligibility for federal grants and loans.
Certifications and Licenses a Bachelor's in Addiction Counseling Prepares For
National Certified Addiction Counselor, Level II
Graduates from substance use disorder, addiction counseling, and related fields may apply for the Level II NCAC credential, administered by the Association for Addiction Professionals. Applicants must hold a state license and provide documentation of six hours each of ethics and HIV/AIDS training. Certification requires at least five years or 10,000 hours of full-time substance addiction counseling experience.
National Certified Adolescent Addiction Counselor
This specialized certification establishes standards of competencies and effective clinical practice for the treatment of adolescent substance use disorder/addiction. Applicants must possess a bachelor's degree or higher from a regionally accredited school and five years of supervised experience working in the field of substance misuse or related counseling areas. At least two-and-a-half years of this experience must include direct work with adolescents.
Certified Substance Abuse Practitioner
This credential applies only to licensed healthcare professionals, including counselors. Applicants must hold a bachelor's degree or higher in counseling, human services, or a related major and possess significant experience working in the area of substance misuse and addictive behaviors. Candidates for CSAP certification must also complete a 250-hour online training program.
Certified Addiction Specialist
The American Academy of Health Care Providers in the Addictive Disorders offers this clinical certification in five specialties: alcohol addiction, drug addiction, eating disorders, sexual addiction, and gambling addiction. Eligibility requirements include a bachelor's degree in a mental health field, five years of supervised experience, and 270 hours of formal education and training. All applicants must also pass a proctored online examination.
Sexual Addiction Recovery Coach
The American Association for Sex Addiction Therapy (AASAT) administers several certifications, including this recovery coach credential for counselors without a master's degree. Certification requires completion of the AASAT training program, six months of supervised experience, and a passing grade on the certification exam. Applicants may apply for coach specializations in sexual recovery, partners recovery, and intimacy anorexia.
Resources for Addiction Counseling Students
This downloadable toolkit provides healthcare providers, local government agencies, counselors, and communities with resources to assist them in developing strategies and policies to prevent opioid-related overdoses and fatalities.
A division of the National Institutes of Health, NIDA sponsors research on the treatment and prevention of drug addiction. It also contains information on drug use trends, which may prove useful to healthcare professionals, educators, parents, and teenagers.
NIAAA provides research and training for scientists and clinical practitioners. Users of this site can search for articles published in NIAA's journal or download fact sheets, brochures, alcohol alert bulletins, and classroom resources.
NIJ -- the research arm of the U.S. Department of Justice -- sponsors and presents studies related to alcohol and drug use in the context of crime and the criminal justice system.
Known for its alcohol and drug treatment facilities, this foundation also maintains a comprehensive collection of online resources. Educators, counselors, and students can access information about treatment and recovery support services, coaching, and addiction statistics.
Professional Organizations in Addiction Counseling
Students can become members of a professional associations before completing their undergraduate degree in addiction counseling. This kind of professional affiliation offers many benefits, including the opportunity to network with peers and established practitioners. Professional membership can provide individuals with a competitive edge in the job market, helping them explore career options and stay informed about licensing, credentials, and graduate study possibilities. Many professional addiction counseling organizations also offer discounted membership to students.