2022 Best Online Colleges for Working Adults
Returning to school while remaining in the workforce is no easy task. Our higher education experts at BestColleges have found the schools that can best accommodate life's obligations as you pursue a degree. Read on to compare schools by cost, convenience, and academic quality.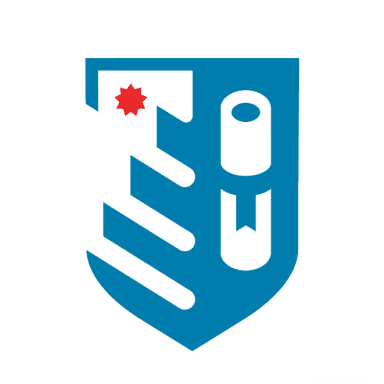 by
Staff Writers
Published on January 14, 2022 · Updated on June 15, 2022
BestColleges.com is an advertising-supported site. Featured or trusted partner programs and all school search, finder, or match results are for schools that compensate us. This compensation does not influence our school rankings, resource guides, or other editorially-independent information published on this site.
Ready to start your journey?
There is more than one way to complete a college degree. Rather than going directly to college after high school, an increasing number of students delay their higher education. There are numerous reasons for this decision: some travel the world, start families early in life, or pursue a career. For others, life may simply get in the way due to commitments outside of their control, such as a family illness or a major life event.
FAQs About Online Colleges for Working Adults
---
Are online degrees respected by employers?
Graduates of online degree programs receive the same diploma as their on-campus counterparts. Most employers accept an accredited online degree without issue.
How much money will I make with an online degree?
Although college graduates generally earn higher incomes than high school graduates, an individual's potential salary depends upon their field of study, their location, and their career choice.
Are online degrees easier than traditional programs?
Online courses for adults require the same level of commitment as traditional classroom courses. However, distance learning can be even more difficult, as many individuals juggle work and additional obligations simultaneously.
Are online degrees cheaper?
Tuition for online degrees typically costs about the same as a traditional program. Students can significantly save money on college costs, however, by avoiding campus fees, room and board, and meal plans.
Are online degrees quicker than traditional programs?
Accelerated programs allow students to complete their degrees quicker than traditional programs. Students pursuing a bachelor's degree while working full time may prefer to enroll on a part-time basis, which increases degree completion time.
Related Programs That Might Interest You
Learn about start dates, transferring credits, availability of financial aid, and more by contacting the universities below.
Regardless of the reason, it may not be possible -- or necessary -- to complete a college degree directly after high school. Fortunately, schools make resources available for nontraditional students, who are usually defined as undergraduate students over the age of 25. Nontraditional student enrollment is more common in some schools than others, but many institutions offer specific resources, organizations, or courses tailored to the needs of nontraditional students.
Nontraditional students face some unique challenges. They often juggle the demands and responsibilities of adulthood -- such as paying bills and working full time -- with the requirements and deadlines of college courses. Not all colleges provide the right environment for nontraditional learners to flourish. The list below, however, identifies institutions that go the extra mile to accommodate nontraditional students and help them succeed.
Are you an older student considering a new degree, or perhaps finishing a degree that you previously started? If so, there has never been a better time to pursue your dream diploma. Technology now allows students to work on their degree in ways that were once impossible; and many programs offer asynchronous courses that let you complete coursework at your own pace and according to your own schedule. In short, completing a degree online means you do not have to forego your commitments to take your career to the next level.
2022 Best Accredited Online Colleges for Working Adults
Rankings compiled by the the BestColleges Ranking Team
Is your school on this list? Get the BestColleges ranking seal.
How We Rank Schools
At BestColleges, we believe a college education is one of the most important investments you can make. We want to help you navigate the college selection process by offering transparent, inclusive, and relevant school rankings.
Our rankings are grounded in a few guiding principles and use the latest statistical data available from trusted sources. Read our ranking methodology. We hope our approach helps you find the school that is best for you.
Definition of Nontraditional Students
Traditional students are generally defined as learners who attend college soon after completing a high school degree. These undergraduates are often enrolled full time and are usually between the ages of 18 and 24. While definitions may vary, nontraditional students frequently meet one or more of the following criteria:
Over the age of 24 (or, in some cases, as young as 23)
Several years out of high school
May be a parent or have dependents
May be married
May hold a GED rather than a high school diploma
May have completed military service
Financially independent
Depending on the institution, any of these characteristics may meet the parameters of a nontraditional student. Moreover, as the population of nontraditional students continues to rise, colleges and universities are finding new and innovative ways to reach these learners.
Why Online Programs Are a Good Option for Working Adults
Working adults who pursue a college degree face a variety of challenges. Earning a college degree is difficult on its own, and it is made more difficult by combining college's relentless onslaught of deadlines, projects, and tests with a demanding work schedule.
Fortunately, colleges and universities are increasingly tailoring their programs to nontraditional students. For example, online programs are an excellent option for working adults; they provide the flexibility that working adults need, and allow them to complete their degree while maintaining their job schedule. Some online programs also offer accelerated degree programs where motivated learners can complete their degree much faster than a traditional degree track.
Interview with Sheneka Balogun, a Former HBX (Now Harvard Business School Online) Participant

Sheneka Balogun
Former HBX Participant
---
How did HBX accommodate you as a non-traditional/working student?

When I told a friend that I was considering applying to HBX, she tried to talk me out of it, only because I am a working mom of two young children-ages 5 & 7. She was concerned how I would fit a tripod of courses from an elite school like Harvard into my already full schedule. I'm so glad that I took a chance because HBX was one of the best educational experiences of my life! I relied heavily on the HBX calendar that provided me an overview of the weeks, and peer-to-peer learning. The calendar kept me grounded because it showed me that the coursework was manageable. The community of learners across the globe on the journey with me kept me connected and engaged in course discussion.
What are the common traits you see in a non-traditional/working students?

We want to learn things that are applicable to both our professional and personal lives. We are looking for non-traditional ways to advance our knowledge and understanding of the world around us. We are value-driven and that simply is a way of saying that everything has to be meaningful and relevant, and worth investing our time because we juggle many responsibilities.
Can students be successful at an online program while working full-time?

Without a doubt! As I completed the coursework each week at HBX it was really apparent that they had me in mind when they developed the curriculum. There was a variety of learning resources and each week I looked forward to logging in because it was a challenging, fun, and rewarding experience all bundled into one. Even with other priorities that compete for our time as full-time working students, if colleges and universities design it with us in mind we will be successful.
How can universities better equip non-traditional students, like working mothers, veterans, and students exclusively enrolled in distance programs?

Universities can equip us by identifying what is important to us and then developing programs that suit our professional needs. Higher education has to continue re-inventing itself and evolve with a diverse, student population like me. We want to be equipped with 21st century skills so that we are competitive applicants for jobs and promotion in a global economy. We just want it packaged in a way that takes it from theory to practice, and fits into our busy lives.
What services should a non-traditional/working student look for when choosing a university or program?

Support and connection in real time. Students should determine if the program has resources to help manage and organize their time, and also academic support for coursework. HBX developed a platform that helped to facilitate learning student to student. They also embedded opportunities within the course to practice the concepts learned each week. It was a different model of academic support I had not experienced before and it worked! Often times, support and connection comes in novel ways. Students should look for what is different about the program, and what kind of unique services have been engineered with them in mind so that if they need support, it is at their fingertips.
What benefits are there to working while attending school?

There are so many benefits to working while attending school. You get to put into practice what you learn in school and that helps to retain what you are learning in coursework. It also helps to see the immediate value that education offers to you and motivates you to continue until you finish!
Nontraditional Student Enrollment Expected to Rise
Nontraditional students are common at colleges throughout the country, particularly in online programs. In fact, the nonprofit, nonpartisan Education Commission of the States indicates that the ratio of non-traditional students attending higher education is expected to increase. While enrollment totals are higher for students younger than 25, the NCES projects total enrollment growth rates for older students to outpace growth rates of traditional younger students through 2024.
Interview with Gary Alan Miller, the Director University Career Services at the University of North Carolina at Chapel Hill

Gary Alan Miller
Director University Career Services
University of North Carolina at Chapel Hill
---
How does your school accommodate non-traditional students?

We provide the opportunity for students to request appointments via video chat or phone call, to accommodate difficulties coming to traditional office hours. We offer networking programs in evening hours to accommodate the schedules of individuals who are working. Non-traditional students can, of course, also access our online resources around the clock. We strive to support all of our students, regardless of their needs.
What are the common traits you see in a non-traditional student?

I don't know that non-traditional students can be stereotyped. Each individual has their own strengths and their own situation. A place like UNC-Chapel Hill is probably known more for traditional college students. But, we want all students to both feel welcome and be successful on our campus.
What services should a non-traditional student look for when choosing a university?

It depends on their individual needs and how much those needs require unique services, of course. My advice is for students to be truly reflective of their needs so that they know what questions to ask with regard to services. For example, if the individual knows that they are not going to be able to be on campus during traditional work hours, they should ask how they will be able to benefit from those services.
What benefits are there to working while attending school?

From a career perspective, adding that practical experience to your story can be invaluable. Employers appreciate the work ethic and dedication it takes for someone to be successful in college while maintaining employment. Of course, a concern may develop if the person loses the ability to take on other experiences that would benefit their career plans (such as an internship in a new area into which they are trying to transition). But, we work with students to make sure they can convey all the positive aspects of their work in parallel to what they are learning in the classroom.
How Long Do Online Programs Take?
Earning an online degree can take anywhere from a few months -- in the case of a certificate -- to five years or more to earn a Ph.D. Associate and master's programs typically take two years, while bachelor's degrees take about four years to complete. Program length also depends on how many transfer credits your institution will accept, and whether you study on a part-time or full-time basis. Below, is additional information about adult college options such as accelerated programs, life experience and transfer credits, and scholarships for to nontraditional students.
Accelerated Online Programs
While not every online school offers an accelerated degree program, they can set working adults on a fast track to their educational goals. Accelerated options use shorter timelines for college classes and offer coursework year-round rather than on a set semester schedule.
Provided you already hold an associate degree, you may be able to complete a bachelor's in as little as one year. Another popular accelerated bachelor's degree program for adults allows learners to complete a bachelor's and master's degree simultaneously. This dual-degree format can reduce the overall time commitment and financial burden to students, while giving them a competitive advantage on the job market.
Generally, accelerated programs cost about the same as traditional-length programs, since tuition prices are tied to the number of course credits a student completes. Explore your prospective schools' websites for detailed information on their accelerated degree options.
Credit for Life Experience and Prior Learning
Institutions are increasingly recognizing the value of life experience and prior learning. By awarding credits for military service, work experience, or life experience, colleges and universities make earning a degree more accessible and affordable to nontraditional students.
Professionals with years of employment at a technology company, for example, may be awarded credit for a related course in their IT degree without completing modules and assignments.
Although these credit-for-experience programs provide an excellent way to lower the cost and time commitment of a degree program, the process can require an extensive amount of time and work on the student's part. Schools may request submission of a thorough work portfolio and/or completion of an exam to demonstrate one's mastery of a subject before awarding credit.
Transferring Previous College Credits
Prospective college students can reduce the cost and time commitment of their degree by taking advantage of transfer credit opportunities.
Individuals with an associate degree, for example, can fulfill about half of the credit requirements of a bachelor's by transferring prior credits. To transfer credits, students submit official transcripts from their previous institution to their new institution, and work closely with an admissions advisor to ensure eligibility.
Transfer credit exceptions and issues may arise, however, and may be attributed to a difference in a school's accreditation, core curriculum requirements, or mismatched course equivalencies. Check with your prospective school to ensure your prior credits can transfer.
Scholarships for Adult Working Students
Nontraditional college students can locate a variety of scholarship opportunities online through a number of foundations, organizations, or private companies. Eligibility requirements may include one's field of study, current employer, gaps in an educational timeline, organizational membership, age, or other life circumstances. Ten scholarship opportunities are listed below.
BestColleges.com is an advertising-supported site. Featured or trusted partner programs and all school search, finder, or match results are for schools that compensate us. This compensation does not influence our school rankings, resource guides, or other editorially-independent information published on this site.
Compare your school options.
View the most relevant school for your interests and compare them by tuition, programs, acceptance rate, and other factors important to find your college home.