Best Historically Black Colleges and Universities of 2022
Learn about the best historically black colleges and universities in the United States. Discover key facts, such as tuition rates and prerequisites to graduate.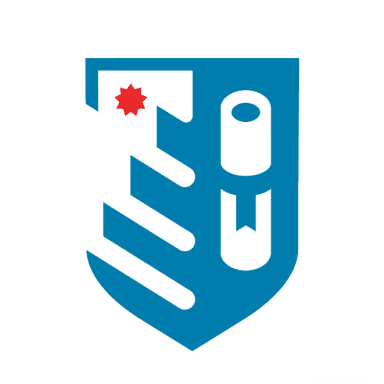 by
Staff Writers
Published on February 3, 2022 · Updated on May 6, 2022
Historically Black colleges and universities (HBCUs) were originally established to make quality, accredited higher education available to Black Americans. In the past, these institutions admitted only Black students. Today, HBCUs admit learners regardless of race.
There are more than 100 HBCUs across the U.S. They offer a wide spectrum of educational programs and a vibrant, inclusive community life.
Many factors go into deciding which college or online program is the right fit. This guide looks at some of the top HBCUs, using a variety of ranking criteria. It can help prospective students decide which HBCU might be the best place to enroll.
What Is an HBCU?
HBCUs were first established in the 19th century to provide educational opportunities for Black Americans. Due to slavery and later segregation, Black Americans were denied admission to traditionally white institutions. The Higher Education Act of 1965 defines HBCUs as an accredited higher education institution established prior to 1964 whose "principal mission was, and is, the education of black Americans."
Dr. Kimberley Brown Pellum, a specialist in the history of women's images, southern culture, and the Black Freedom Struggle, describes HBCUs as "living artifacts of Africana/Black cultural continuity and productivity." She continues saying, "Those who attend usually have a preexisting appreciation for Black life and the ways these institutions have protected and sustained them over the last century and beyond".
Currently, 107 HBCUs serve more than 228,000 students throughout the country. These schools operate as both public and private entities. While HBCUs historically served Black students exclusively, nearly a quarter of students enrolled in HBCUs were non-Black as of 2019.
2022 Best Accredited Historically Black Colleges and Universities
Rankings compiled by the the BestColleges Ranking Team
How We Rank Schools
At BestColleges, we believe a college education is one of the most important investments you can make. We want to help you navigate the college selection process by offering transparent, inclusive, and relevant school rankings.
Our rankings are grounded in a few guiding principles and use the latest statistical data available from trusted sources. Read our ranking methodology. We hope our approach helps you find the school that is best for you.
Frequently Asked Questions About HBCUs
Meet the Expert
Dr. Kimberly Brown Pellum
With a terminal degree in U.S. history from Howard University, Dr. Kimberly Brown Pellum specializes in the history of women's images, Southern culture, and the Black freedom struggle. Her contributions to publicly accessible history include work at the Smithsonian Institution's National Museum of American History, The National Park Service, The Rosa Parks Museum and Google's Arts & Culture series. Kimberly is currently a member of the faculty in the Department of History at Florida A&M University and sparkle is her favorite color. Check out how sequins and serious scholarship come together in her role as director for the digital Museum of Black Beauty.
Feature Image: PeopleImages / iStock / Getty Images Plus / Getty Images
Have a Question About College?
In our Ask a College Advisor series, experienced advisors provide an insider look at the college experience by answering your questions about college admissions, finances, and student life.