Best Historically Black Colleges and Universities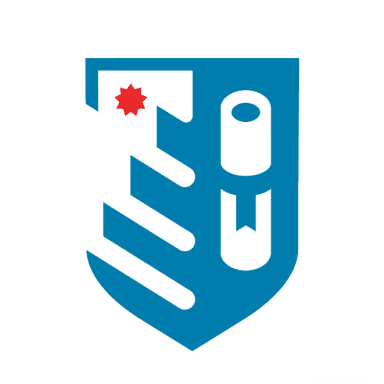 Reviewed by
Dr. Pamela "Safisha Nzingha" Hill, Ph.D.
Our Review Network
BestColleges is committed to delivering content that is objective and accurate. We have built a network of industry professionals across healthcare and education to review our content and ensure we are providing the best information to our readers.
With their first-hand industry experience, our reviewers provide an extra step in our editing process. These experts:
Suggest changes to inaccurate or misleading information.
Provide specific, corrective feedback.
Identify critical information that writers may have missed.
Our growing Review Network currently consists of professionals in fields like business, nursing, social work, and other subject-specific industries; professionals in higher education areas such as college counseling and financial aid; and anti-bias reviewers.
Reviewers typically work full time in their industry profession and review content for BestColleges as a side project. Our reviewers are members of the Red Ventures Education Freelance Review Network and are paid for their contributions.
Historically Black colleges and universities (HBCUs) were originally established to make quality, accredited higher education available to Black Americans. In the past, these institutions admitted only Black students. Today, HBCUs admit learners regardless of race.
There are more than 100 HBCUs across the U.S. They offer a wide spectrum of educational programs and a vibrant, inclusive community life.
Many factors go into deciding which college is the right fit. This guide looks at some of the top HBCUs, using a variety of ranking criteria. It can help prospective students decide which HBCU might be the best place to enroll.
What Is an HBCU?
HBCUs were first established in the 19th century to provide educational opportunities for Black Americans. Due to slavery and later segregation, Black Americans were denied admission to traditionally white institutions. The Higher Education Act of 1965 defines HBCUs as an accredited higher education institution established prior to 1964 whose "principal mission was, and is, the education of black Americans."
Currently, 107 HBCUs serve more than 228,000 students throughout the country. These schools operate as both public and private entities. While HBCUs historically served Black students exclusively, nearly a quarter of students enrolled in HBCUs were non-Black as of 2019.
Based on your experience and expertise, what are the primary reasons why students choose to attend an HBCU?
question-mark-circle
"They are living artifacts of Africana/Black cultural continuity and productivity. Those who attend usually have a preexisting appreciation for Black life and the ways these institutions have protected and sustained them over the last century and beyond. They've demonstrated a real commitment to diversity and closing gaps in wealth and education long before it was in vogue."
Our Rankings Methodology
As we ranked our list of best historically Black colleges and universities, we considered the following factors:
Four-year graduation rate
Cost of attendance
Percentage of students receiving financial aid (loans, scholarships, and grants)
National and regional accreditation
As you weigh your options based on degree programs, career interests, and affordability, these are important factors to keep in mind when deciding which HBCU to attend.
Top 10 Historically Black Colleges and Universities
What factors should students keep in mind when applying to an HBCU?
question-mark-circle
"So many HBCUs carry signature programs, which have proven to deliver many times over on the original investment of time and study. Today's cadre of Black scientists, engineers, and veterinarians are a result of training at universities such as Tuskegee and Florida A&M. Of course, Morehouse and Howard have outstanding reputations in medicine and law. There is no beating FAMU's School of Business and Industry or its School of Journalism and Graphic Communication. The physical therapy program is top notch, and its graduates are successful. Alabama State and Alabama A&M offer strong programs in education and forensic science. The list goes on and on. Prospective students should consider which HBCUs have crafted reputations of excellence in their field of interest."
Frequently Asked Questions About HBCUs
Meet the Expert
With a terminal degree in U.S. history from Howard University, Dr. Kimberly Brown Pellum specializes in the history of women's images, Southern culture, and the Black freedom struggle. Her contributions to publicly accessible history include work at the Smithsonian Institution's National Museum of American History, The National Park Service, The Rosa Parks Museum and Google's Arts & Culture series. Kimberly is currently a member of the faculty in the Department of History at Florida A&M University and sparkle is her favorite color. Check out how sequins and serious scholarship come together in her role as director for the digital Museum of Black Beauty.
Our list of resources can help aspiring and current HBCU students. Learn insider tips for applying to an HBCU and how to prepare for campus life. Learn how HBCU scholarships and grants can help Black students pay for college. Fund your degree through alternatives to student loans. Discover the history and culture behind HBCU homecoming and its significance to HBCU students and alumni.