Scholarships for Students with Disabilities
There are many circumstances that make financing college harder for disabled students. Disabilities may prevent students from attending school full-time, which makes it harder to qualify for financial aid and scholarships reserved for those with full-time status. Disabilities may also require access to accommodations or support that are not provided by schools; require medical care that is not covered by school-sponsored insurance plans; and prevent students from working part-time jobs to offset tuition costs.
Fortunately, there are many financing options and benefits available to disabled students. This is our guide to the opportunities out there. We'll start with those that are available to students living with any kind of disability and then break down awards designated for students living with particular types of disabilities.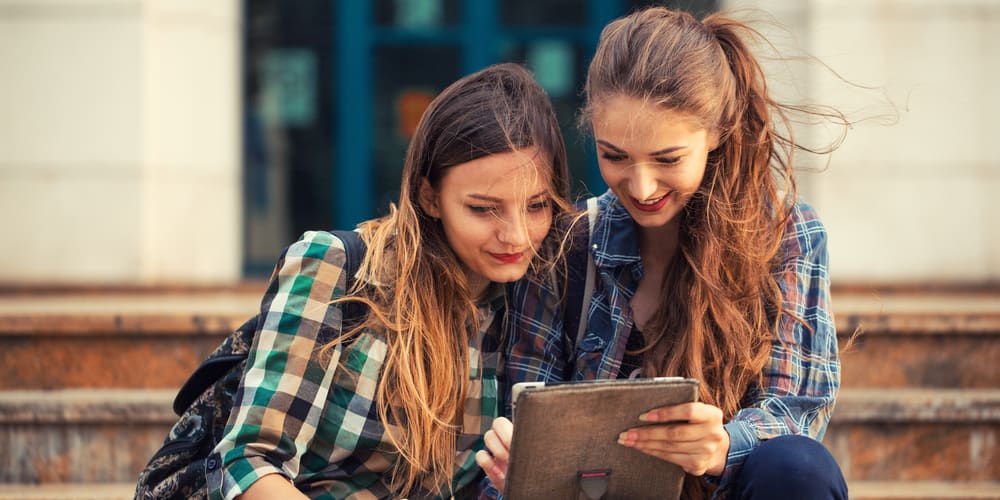 Please note that all application deadlines listed are for the 2017 to 2018 academic year. Each award is offered annually. If this year's deadline has passed, check the sponsoring website for dates of the next application cycle.
Chronic Health Conditions
There are a wide variety of conditions that fall under the category of chronic conditions, and for a student, these conditions make attending courses on a regular basis difficult, if not impossible.
These individuals may find that online courses or nontraditional formats will help them to continue their studies when their conditions make attendance impossible. Students may want to inquire about testing accommodations or online delivery options.
Scholarships
Visual Impairments
Visually impaired students have a hard time seeing or cannot see at 20 feet what others can see at 200 feet. These individuals should contact their school's disability services department to see what accommodations are available.
Sometimes the visually impaired can access raised line drawings of diagrams and pictures, 3D models, or computer terminals with speech output. They can also have notes taken on carbonless paper and have them transcribed into Braille or into a computer with speech output.
Scholarships
Additional Support
The American Federation for the Blind provides a short guide about how individuals who are visually impaired can prepare for college. The guide includes information on possible accommodations and how to choose the right educational setting.
Learning Disabilities
Learning disability is an umbrella term that includes conditions like ADD, ADHD, dyslexia, dysgraphia and dyscalculia. These disorders can be qualified as "intellectual disabilities," but are usually less cognitively inhibiting. Common accommodations for students with learning disabilities include longer exam periods, allowing students to take oral exams instead of written, or having a designated reader to assist that student. According to AHEAD, 1 in 25 college students had a learning disability in 2008-2009.
Scholarships
Allegra Ford Thomas Scholarship
Who Can Apply: Graduating high school seniors with a documented learning disability who will attend a 2-year college or vocational school
Amount: $2,500 (one-time, non renewable) for tuition, books and supplies
Deadline: November 6
Anne Ford Scholarship (learning disability specific)
Who Can Apply: Graduating high school seniors with a documented learning disability who will attend a 4-year college full-time in the fall
Amount: $2,500 per year for four years for tuition, books and supplies
Deadline: November 6
RiSE Scholarship
Who Can Apply: High school seniors who will attend college in the fall with a documented learning disability (ADD/ADHD diagnosis alone will not be considered)
Amount: $2,500 for tuition, books, room and board.
Deadline: January 1
Additional Support
LDAA was founded in 1964. The organization offers a variety of services for individuals with learning disabilities and supports research and advocacy to better the lives of those with learning disabilities.
NCLD advocates for individuals with learning disabilities and provides resources for the same group. Educators can also find research-backed tools and professional development to better serve individuals with learning disabilities at the organization.
Physical Disabilities
For students who have physical disabilities, navigating halls and classrooms, and even transportation to classes, can be difficult. Online courses can work well for these students, but if they'd rather attend college in a traditional setting, they may want to find out whether specially-designed keyboards and other equipment can be made available in computer labs.
Wheelchair height workstations, notetakers, taped lectures and discussions, and allowance for oral instead of written exams are common accommodations.
Scholarships
Additional Support
An advocate for disability rights on a global scale, MIUSA makes the world accessible through exchange programs for individuals with disabilities.
The president confirmed free community college had been scrapped from his Build Back Better plan and proposed an increase in Pell Grant payments instead. Trade education is on the rise. Colleges should embrace transferrable and stackable credentials so students can transition easily between educational paths. Discover the strategies college students with disabilities can use to determine a career path, search for a job, and navigate barriers to employment.