21 Scholarships for Students With Disabilities
Many scholarships exist to help students with specific disabilities continue their education. Learn about scholarships for people with disabilities.
Guendalina Fiore / Moment / Getty Images
College is expensive for anyone — but paying for college can be even more difficult for students with disabilities. Scholarships and other forms of financial aid for students with disabilities can help them access the education necessary to pursue a rewarding career.
Below, learn about scholarships for students with disabilities.
BestColleges.com is an advertising-supported site. Featured or trusted partner programs and all school search, finder, or match results are for schools that compensate us. This compensation does not influence our school rankings, resource guides, or other editorially-independent information published on this site.
Ready to Start Your Journey?
Scholarships for Deaf and Hard of Hearing Students
Below, you'll find some scholarships specifically for students who are deaf and hard of hearing.
Sertoma Hard of Hearing or Deaf Scholarship
Who Is Eligible: The volunteer organization Sertoma works to improve the quality of life of individuals who are deaf or hard of hearing. Applicants with 40dB bilateral hearing loss enrolled full-time in a bachelor's degree program may apply. Students need a 3.2 GPA or higher.
Who Is Eligible: Cochlear Americas, distributor of implants that treat hearing loss, offers this annual scholarship named in memory of the professor whose research led to the development of the "bionic ear." Applicants must have a Cochlear Nucleus Implant and have a GPA of 3.0 or higher.
Help America Hear Scholarship
Who Is Eligible: High school seniors who are hard of hearing may apply for this annual scholarship. The application includes an essay that showcases applicant creativity, life experiences, and research ability.
Scholarships for Students With Visual Disabilities
Find some scholarships that help students with visual disabilities pay for college.
Scholarships for Students With Developmental Disabilities
If you have a developmental disability, here are some scholarships you might be eligible for.
Scholarships for Students With Psychiatric Disabilities
Here are some scholarships for students with psychiatric disabilities, such as anxiety and bipolar disorder.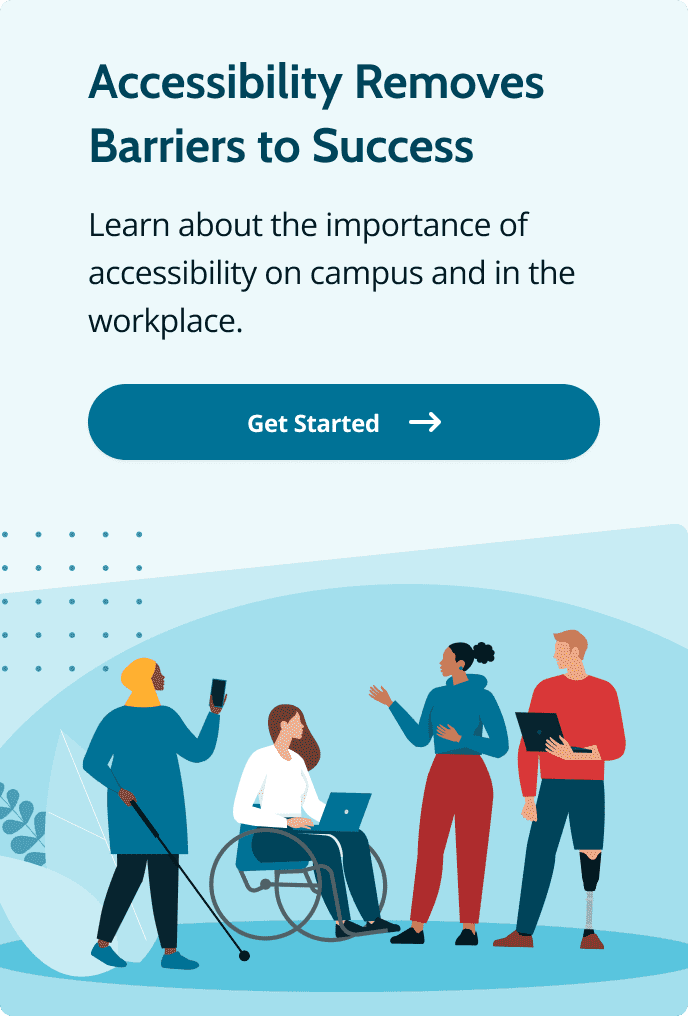 Other Scholarships for Students With Disabilities
The following are more scholarships for students with disabilities. You can also find additional scholarship resources through employers, private foundations, or civic organizations. Learn more about additional resources and career planning for students with disabilities.
Reviewed by:
Angelique Geehan
Angelique Geehan works to support and repair the connections people have with themselves and their families, communities, and cultural practices. A queer, Asian, gender binary-nonconforming parent, Geehan founded Interchange, a consulting group that offers anti-oppression support. She organizes as part of several groups, including the National Perinatal Association's Health Equity Workgroup, the Health and Healing Justice Committee of the National Queer and Trans Asian and Pacific Islander Alliance, QTPOC+ Family Circle, and Batalá Houston.
Angelique Geehan is a paid member of the Red Ventures Education freelance review network.