Job Profile: Chief Executive Officer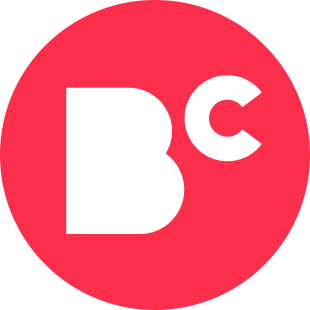 By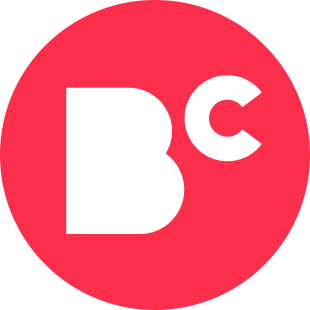 Staff Writers
Writer
The staff writers for BestColleges collaborate to deliver unique, student-driven content on topics such as career development, college life, and college planning....
Updated on March 28, 2023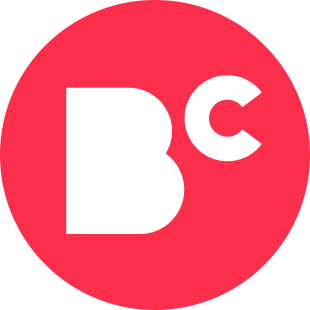 By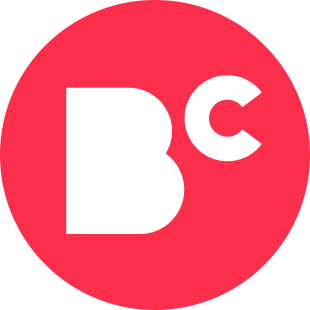 Staff Writers
Writer
The staff writers for BestColleges collaborate to deliver unique, student-driven content on topics such as career development, college life, and college planning....
Updated on March 28, 2023
www.bestcolleges.com is an advertising-supported site. Featured or trusted partner programs and all school search, finder, or match results are for schools that compensate us. This compensation does not influence our school rankings, resource guides, or other editorially-independent information published on this site.
Turn Your Dreams Into Reality
Take our quiz and we'll do the homework for you! Compare your school matches and apply to your top choice today.
Many health administration graduates share the career aspiration of climbing the management food chain to reach the coveted title of Chief Executive Officer (CEO). In the highest executive position, CEOs are given the time-consuming task of overseeing every aspect of how their healthcare organizations perform.
CEOs take charge of implementing strategic initiatives that produce a productive workforce and satisfy patient needs. It's their goal to maintain high standards of operational excellence by drafting health policies that comply with federal and CMS regulations. Supervising day-to-day operations is left to the COO, but CEOs will make certain apt clinical procedures are followed.
Whether they run hospitals, pharmaceutical companies, health insurance networks, or ambulatory facilities, Chief Executive Officers strive to be ethical leaders who carry out the organization's mission. The facility's long-term profitability and growth rests heavily on the CEO's shoulders.
Salary
Based on survey statistics on Salary.com, the median yearly salary for Chief Executive Officers across all industries is $743,542. This is equivalent to a mean hourly wage of $357, or $14,299 per week. In healthcare, chief executives benefit from large bonuses, pension, retirement, time off, and insurance coverage for total average compensation of $1,209,406 each year.
Beginning Salary
Newly promoted Chief Executive Officers can expect to land in the bottom 10th percentile of salary earnings with around $420,598 annually. However, experienced CEOs in large healthcare organizations can eventually bring home over $930,118. The highest paid CEOs for big companies like CVS and Vertex Pharmaceuticals make over $36 million yearly!
Popular Online Programs
Learn about start dates, transferring credits, availability of financial aid, and more by contacting the universities below.
Key Responsibilities
Chief Executive Officers work closely with the healthcare organization's board of directors to select the right direction for achieving economic stability. CEOs carefully set budgets to maintain good financial status while assuring high-quality patient services. Identifying ways to cut cost without compromising health outcomes is key. CEOs spend lots of time meeting with the executive team and department heads to monitor the implementation of clinical policies.
It's also important for CEOs to build strong relationships with the greater medical community. They could be involved in negotiating contracts, attracting physicians, talking with media, and starting philanthropy efforts. Chief Executive Officers will strategically appoint the organization's administrators for good leadership.
Necessary Skills
Multi-tasking skills are vital because CEOs juggle many responsibilities in making their health entity achieve long-term success. Chief Executive Officers should have the communication skills to clearly explain their policies and direct subordinates. CEOs must choose the organization's best course of action, so decision-making and critical thinking skills are a must. Managerial ability is required for CEOs to establish effective business strategies that properly shape the organization's path.
When mishaps occur, CEOs must utilize creative problem-solving skills to quickly resolve the issue before consequences worsen. The Chief Executive Officer should also have excellent team-building, analytical, innovation, and organizational skills with integrity.
Degree and Education Requirements
Successful healthcare CEOs typically have a medical background with at least a master's degree from an accredited graduate school. Aspiring CEOs almost always pursue a Master of Health Administration (MHA), Master of Business Administration (MBA), Master of Healthcare Innovation (MHI), or similar degree.
Pursuing a program accredited by the Commission on Accreditation for Healthcare Management Education (CAHME) is wise. CEOs should have taken coursework in health policy, financial management, human resources, strategic planning, economics, marketing, healthcare law, and organizational leadership. Executive MBA programs are ideal for busy, working health professionals. Some CEOs are former physicians trained with a Doctor of Medicine (M.D.). Others hold Doctor of Health Administration (DHA) degrees.
Pros and Cons of the Position
Becoming a Chief Executive Officer provides perks like power and prestige, but the demanding job has challenges too. On the plus side, CEOs commandeer the organization's highest title and become the public face of their organization. They're given the ability to influence the overall direction of the healthcare facility and make beneficial improvements.
CEOs enjoy huge salaries topped with bonuses, stock options, and perhaps private planes. Chief executives are industry recognized as experts in healthcare and given the clout to leave substantial impressions. Most CEOs create their own flexible schedules for greater independence. However, job competition for an organization's one CEO position is brutally fierce.
Board of directors make CEOs fully responsible for operational success, which creates tremendous stress. CEOs in charge of poorly performing hospitals could have their jobs in jeopardy. Chief Executive Officers travel frequently to attend meetings, conferences, and social events.
Getting Started
Taking over the CEO position won't happen overnight. Successful Chief Executive Officers typically have at least 15 years of healthcare administration experience first. During your master's program, maximize your resume by completing internships, consulting projects, and administrative residency terms. Begin networking with your supervisors and drawing contacts with the facility's top executive team. Holding an MHA or MBA will qualify you for most mid-level management jobs in healthcare.
Many CEOs begin their career as hospital administrators, health services managers, medical records coordinators, and project managers. From there, you can ascend into executive leadership as Chief Financial Officer (CFO) or Chief Operations Officer (COO). Paving your pathway to CEO could be easier with certification. The American College of Healthcare Executives will board certify FACHE fellows who pass the senior executive exam.
Future Outlook
The healthcare industry's job market is rising due to the larger number of patients checking into facilities. America's baby boomer population is demanding more treatments, surgeries, tests, and medicines to remain healthy later in life. The Affordable Care Act (ACA) has expanded patient access to healthcare at discounted rates. Although nurses and physicians are in highest need, strategic leaders are also important. According to the Wall Street Journal, executive searches in North America have grown by 33 percent since 2010.
C-suite hiring is traditionally linked with economic growth, which means the outlook is pleasant. The BLS predicts employment of top executives will grow by 6 percent through 2024 for 146,600 new jobs. CEOs can compete for leadership in hospitals, medical groups, pharmaceuticals, health insurance, medical manufacturing, long-term care facilities, and more. Chief Executive Officers utilize their medical expertise to effectively diagnose their facility's ailments and apply a rightful cure that sparks growth. CEOs push healthcare organizations and their employees to achieve top clinical performance.
Aiming for this top-level position isn't for the faint-hearted because CEOs oversee aspects of policymaking, recruitment, compliance, patient safety, financial health, and much more. Becoming a Chief Executive Officer provides a lucrative healthcare career where you're the driving force behind organizational success. You may also like: 50 Best Graduate Nursing Schools in America