Job Profile: Chief Nursing Officer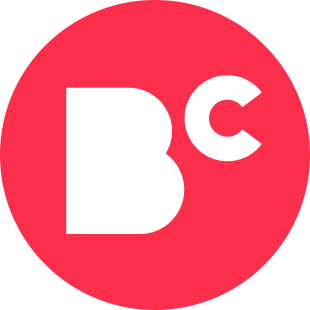 By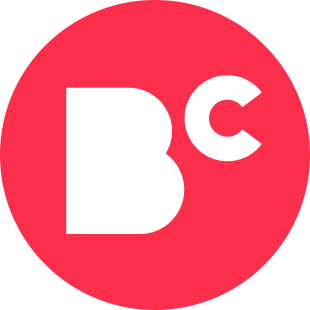 Staff Writers
Writer
The staff writers for BestColleges collaborate to deliver unique, student-driven content on topics such as career development, college life, and college planning....
Updated on March 28, 2023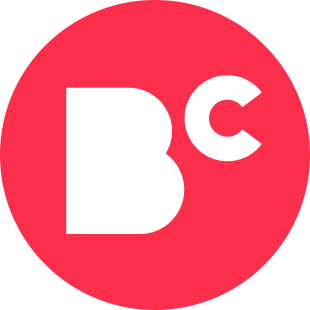 By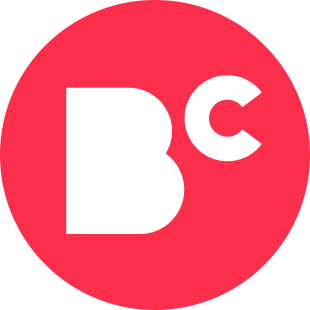 Staff Writers
Writer
The staff writers for BestColleges collaborate to deliver unique, student-driven content on topics such as career development, college life, and college planning....
Updated on March 28, 2023
www.bestcolleges.com is an advertising-supported site. Featured or trusted partner programs and all school search, finder, or match results are for schools that compensate us. This compensation does not influence our school rankings, resource guides, or other editorially-independent information published on this site.
Turn Your Dreams Into Reality
Take our quiz and we'll do the homework for you! Compare your school matches and apply to your top choice today.
As healthcare delivery becomes more complex, leadership roles in nursing are becoming more prominent for guaranteeing the best possible quality level of patient care. Chief Nursing Officer (CNO) is the highest of these nursing management positions available in health organizations for experienced registered nurses. A CNO is the primary spokesperson for facility's nursing staff who has the hefty task of coordinating all of the daily nursing operations.
On the executive management team, the CNO seeks to develop a nursing environment in which excellence in clinical care and research is achieved. Chief Nursing Officers oversee all nurses and nurse managers to ensure consistency in the organization's practice standards. CNOs use their leadership expertise to keep our society's hospitals, outpatient care centers, clinics, group physician practices, rehabilitation facilities, and other health systems running smoothly.
Salary
According to the giant salary database PayScale.com, the average annual base salary for Chief Nursing Officers in the United States is $114,701, which could be equated to a mean hourly wage of $43. Like chief executives in other fields, CNOs are typically eligible for bonuses, benefits, overtime hours, and other incentives that raise their annual total compensation to around $143,368.
Beginning Salary
When first rising to power as the Chief Nursing Officer, individuals can expect to land in the bottom tenth percentile of earnings with a base yearly salary of about $79,484. However, CNOs who have years of leadership experience in this upper-level title can eventually make upwards of $183,258 and potentially break the $200,000 mark every year.
Popular Online Programs
Learn about start dates, transferring credits, availability of financial aid, and more by contacting the universities below.
Key Responsibilities
The Chief Nursing Officer is a wearer of many hats who works with other healthcare leaders to establish policies that benefit nursing staff and improve clinical care. A CNO will likely be involved in advising senior management on best nursing practices, creating retention programs, establishing compensation wages, managing nursing budgets, planning new patient services, conducting performance assessments, and representing nurses at board meetings.
Chief Nursing Officers often spearhead personnel management, which means implementing the recruitment, hiring, and retention processes. CNOs manage the staff working in multiple nursing departments in their health system, but still must report to the facility's Chief Executive Officer.
Necessary Skills
In order to be successful as a Chief Nursing Officer, you'll need to have extensive clinical and leadership skills for handling the wide-ranging managerial duties with precision. Having good interpersonal skills is essential for CNOs to lead, motivate, and mentor their organization's nursing staff to boost patient care quality. Being flexible with strong strategic planning, problem-solving, critical thinking, decision-making, and analytical skills is another big must.
CNOs should be well-versed in medical terminology and have the technical abilities necessary for operating the latest healthcare technology advancements. Chief Nursing Officers should also be detail-oriented with good organizational skills to keep meticulous records, stick to a tight budget, and create accurate reports for the executive team.
Degree and Education Requirements
Becoming a Chief Nursing Officer won't happen overnight because there's a long educational journey towards making this dream job a reality. First, aspiring CNOs must become registered nurses by completing a Bachelor of Science in Nursing (BSN) degree from an accredited four-year nursing school. If they're already registered, it's possible to skip this step by completing an RN-to-MSN degree program. Most CNOs receive a Master of Science in Nursing (MSN) degree that has been concentrated in Nursing Administration.
Earning a Master of Health Administration (MHA) or Master of Business Administration (MBA) will also be helpful for developing leadership in health business. In some cases, large health organizations will prefer candidates with a Doctor of Nursing Practice (DNP) program specialized in administration.
Pros and Cons of the Position
Working in administration as the Chief Nursing Officer is a great option for nurses who wish to start moving more behind the scenes rather than deliver direct patient care. Of course, the most obvious advantage to becoming the CNO is salary potential, which can rival the income of doctors and other healthcare professionals. CNOs can find employment leading several different kinds of clinical and research healthcare settings. Chief Nursing Officers also receive satisfaction from running their nursing staff and having good job stability.
On the other hand, CNOs have a lengthy process in higher education to reach their goal, which can translate into mountains of loan debt. Being CNO can be stressful when the lives of both nurses and patients are left in their hands. Chief Nursing Officers typically work well beyond the 40-hour week with odd evening and weekend hours to ensure smooth sailing around-the-clock.
Getting Started
While still earning your nursing education, it's highly recommended that you begin building your clinical experiences to advance into more supervisory roles after graduation. Selecting a mentor in a healthcare leadership position can be helpful for finding insight, support, and perhaps job openings in your local region. Seeking graduate education is virtually required, but take advantage of part-time or online programs to keep working and perfecting your clinical skill sets.
You'll likely start in entry-level management positions before advancing to supervisor, assistant nurse manager, nurse manager, nurse administrator, and eventually CNO. For a faster track to promotion, you should consider becoming certified as a Nurse Executive (NE-BC) through the American Nurses Credentialing Center. Nurse executives must have active RN license, hold at least a bachelor's degree, be working in a mid-level administrative role, and complete 30 hours of continuing education in nursing management every three years.
Future Outlook
Due to the large baby boomer population, it's expected that around 55 percent of nurse leaders and CNOs will be retiring from their position in the next decade. As the entire nursing field suffers from a critical shortage, the demand for qualified nursing administrators will remain high for the foreseeable future. According to the BLS, employment of health services managers like CNOs is expected to skyrocket much faster than average at 23 percent, thus creating around 73,300 new openings before 2022.
However, since there's usually just one Chief Nursing Officer in a system, competition will be heated among nurse managers vying for the spot.
Overall, a Chief Nursing Officer (CNO) is a top dog in the nursing world who holds a tremendous amount of responsibility in representing their organization's entire nursing staff on the executive board. CNOs work hard to bring nursing issues from the bedside to the boardroom for making sure that the special needs of nurses and patients are met effectively.
If you wish to change from your scrubs into your power suit, becoming the Chief Nursing Officer is an admirable goal that will reap both financial and emotional rewards.