Job Profile: Chief Medical Officer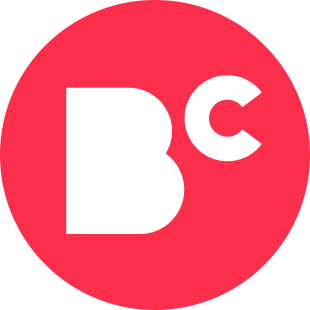 By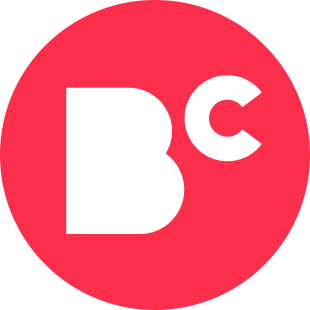 Staff Writers
Writer
The staff writers for BestColleges collaborate to deliver unique, student-driven content on topics such as career development, college life, and college planning....
Updated on March 28, 2023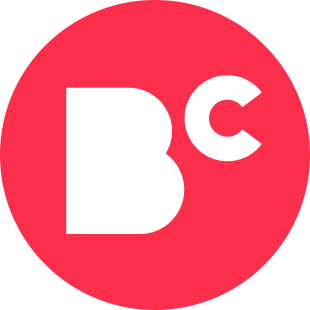 By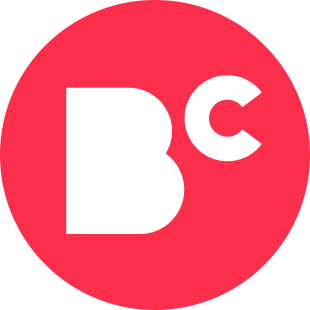 Staff Writers
Writer
The staff writers for BestColleges collaborate to deliver unique, student-driven content on topics such as career development, college life, and college planning....
Updated on March 28, 2023
www.bestcolleges.com is an advertising-supported site. Featured or trusted partner programs and all school search, finder, or match results are for schools that compensate us. This compensation does not influence our school rankings, resource guides, or other editorially-independent information published on this site.
Turn Your Dreams Into Reality
Take our quiz and we'll do the homework for you! Compare your school matches and apply to your top choice today.
Healthcare professionals on track for active administrative positions offer aspire to become the Chief Medical Officer (CMO). At the senior level, CMOs are licensed physicians who have shifted their practice to oversee clinical operations in their medical setting. Rather than directly care for patients at the bedside, CMOs act as liaisons between doctors and healthcare executives.
It's the Chief Medical Officer's duty to ensure patients receive the highest quality treatment possible by hiring, evaluating, and training new physicians. CMOs work to implement cost-effective, efficient medical interventions in nearly all healthcare facilities. Sometimes, CMOs are also hired by government agencies to lead a medical expert team for meeting public health needs on the legislative front. Chief Medical Officers create and enforce the clinical guidelines that make healthcare delivery run more smoothly.
Salary
According to Salary.com, the median annual salary for Chief Medical Officers in the United States is currently $364,230. This equates to a median hourly wage of $175 or $7,004 weekly. When benefits like bonuses, social security, retirement, healthcare, and vacation are included, the average total compensation for CMOs is a whopping $531,993 each year.
Beginning Salary
When just promoted to CMO, executives will likely land in the bottom 10th percentile of earnings with a high yearly salary around $278,001. As Chief Medical Officers gain more experience and assume greater responsibilities, their base salary can exceed $478,134. CMOs who advance into the role of Chief of Surgery may earn up to $646,394 annually.
Popular Online Programs
Learn about start dates, transferring credits, availability of financial aid, and more by contacting the universities below.
Key Responsibilities
Chief Medical Officers have the primary responsibility of managing their health organization's doctors to provide safe, effective medical services to the public. CMOs typically train new physicians on the facility's policies and keep current medical staff up-to-date on changing health regulations.
Their daily duties could include offering clinical guidance to physicians, innovating policy changes, ensuring JCAHO compliance, starting quality improvement efforts, evaluating quality of services, developing a budget, assisting in resident funding, and coordinating community relationships. A Chief Medical Officer will frequently attend board meetings to speak with chairmen, health administrators, and department heads about the facility's performance.
Necessary Skills
Being the Chief Medical Officer requires executives to hold the effective leadership skills to guide an entire healthcare team and implement valid action plans. Having a strong business acumen to organize financial, human resources, legal, and political aspects of healthcare is essential. CMOs need to possess good organizational skills to track goal achievement, manage a budget, and keep personnel records.
Of course, communication skills are key for CMOs to convey information clearly to other medical directors and the public. Chief Medical Officers must have technical skills to review and oversee electronic health records. CMOs should also fine-tune their clinical judgment and goal-oriented visioning for quality assurance.
Degree and Education Requirements
Before being promoted to Chief Medical Officer, you'll typically have to become a licensed physician. Start by obtaining a four-year bachelor's degree from an accredited college or university. Most future doctors major in biology, chemistry, health science, or public health while taking a pre-med track.
In medical school, aspiring CMOs should pursue a Doctor of Medicine (M.D.) or Doctor of Osteopathic Medicine (D.O.) in any specialty field of interest. Physicians moving into management also benefit from earning a Master of Health Administration (MHA) or Master of Business Administration (MBA) in Healthcare. Government agencies may also prefer candidates with a Master of Public Health (MPH) degree.
Pros and Cons of the Position
Working as the Chief Medical Officer will come with plenty of rewards and headaches. On one hand, the biggest benefit for CMOs is the high average yearly salary that can reach the half-million mark. CMOs are rewarded with excellent benefits and performance bonuses. There's room for advancement into Chief of Surgery, Chief Executive Officer, and VP roles.
Chief Medical Officers usually have flexible daily schedules they set for themselves. CMOs also have the reward of touching thousands of patients' lives without practicing medicine. However, job competition is fierce for CMOs since positions are very limited. Healthcare organizations faced with budget constraints are placing extreme emphasis on success, which leads to stress. Keeping up-to-date with ever-evolving medical policies is tough.
CMOs may have to work during weekend and evening hours, especially in hospitals. Chief Medical Officers also invest heavily in their training and continuing education.
Getting Started
After earning a suitable bachelor's degree, the first step is to begin applying to accredited medical schools. Passing the Medical College Admissions Test (MCAT) is critical. Medical degrees take four years with two years of classroom or lab work and two years of applied clinical rotations. You'll then have to complete a residency program for three to eight years. Select a specialty area, such as neurology, psychiatry, radiology, cardiology, anesthesiology, or urology, that interests you. All 50 states then require new physicians to become licensed by passing the U.S. Medical Licensing Exam (USMLE).
There's also the Comprehensive Osteopathic Medical Licensing Exam (COMLEX) for D.O. holders. Maintaining either license will mandate 50 hours of continuing education. Most employers require Chief Medical Officers to have at least 15 years of clinical practice. Health administration training in an MHA or MBA program can speed up promotion.
Future Outlook
Demand in the medical industry is rising due to the large aging baby boomer population reaching late adulthood. Increased access to healthcare with the Affordable Care Act has sparked higher patient enrollments. The BLS predicts that employment of top executives, including CMOs, will grow by six percent through 2024. Yet, limited government funding has forced hospitals and publicly funded organizations to tighten their budgets.
Competition for Chief Medical Officer jobs is very heated since they attract many qualified physicians. Doctors with extensive managerial experience can find CMO positions in medical or surgical hospitals, urgent care centers, psychiatric hospitals, long-term rehabilitation facilities, government agencies, and medical group practices. Overall, Chief Medical Officers stand on one of the highest rungs in the health administration ladder with an executive role. CMOs play a pivotal role in increasing the quality of healthcare provided in medical settings for patients across the lifespan.
CMOs also strive to create a more positive workplace that retains the best and brightest doctors. If you achieve becoming a Chief Medical Officer, you'll have the fulfilling job of influencing policy decisions that streamline resources for effective clinical programs.