Most Affordable Master's in Health Science Degrees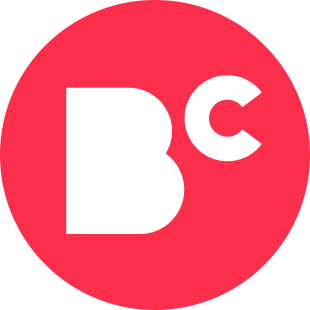 By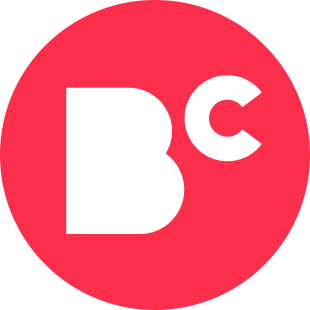 Staff Writers
Writer
The staff writers for BestColleges collaborate to deliver unique, student-driven content on topics such as career development, college life, and college planning....
Updated on April 18, 2023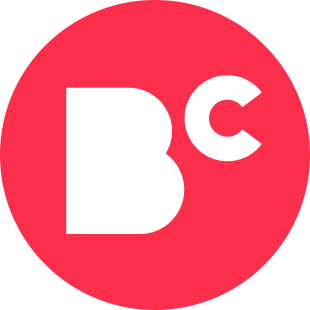 By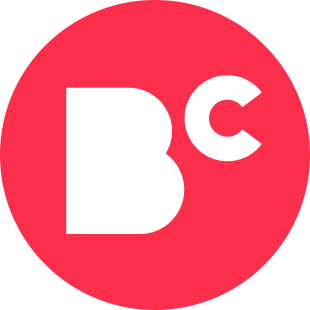 Staff Writers
Writer
The staff writers for BestColleges collaborate to deliver unique, student-driven content on topics such as career development, college life, and college planning....
Updated on April 18, 2023
www.bestcolleges.com is an advertising-supported site. Featured or trusted partner programs and all school search, finder, or match results are for schools that compensate us. This compensation does not influence our school rankings, resource guides, or other editorially-independent information published on this site.
Turn Your Dreams Into Reality
Take our quiz and we'll do the homework for you! Compare your school matches and apply to your top choice today.
These are the Top 15 Most Affordable MS in Health Science programs in the United States. Find the program that fits your style and budget!
A Master's in Health Science degree spans a broad number of disciplines. The list below covers a wide range, such as the Health and Human Performance program, a Global Health program, several Public Health programs, Health Administration, and an orthotics and prosthetics program. Within each of these programs are specializations and concentrations - the opportunities and possibilities are endless.
If you are ready for a well-paying job as a highly qualified candidate in a much-needed field, this list will help you find a program that won't leave you with overwhelming debt after graduation. The majority of these schools also offer generous scholarships, assistantship and fellowship awards.
The U.S. Bureau of Labor Statistics anticipates that jobs in healthcare occupations are projected to grow 18 percent by the year 2026. That means the addition of almost 2.4 million new jobs! For administrators and managers in the field, the annual median wage in 2017 was $98,350. Careers in administrative or managerial roles are not the only career path for those with a Master's in Health Sciences degree. You may also find a career as a director of community health programs and services, a communications specialist, an environmental health intelligence analyst, a health initiatives promoter in a hospital, clinic or private practice.
Many of these degrees also offer preparation for further certification, thereby increasing the graduate's options for employment. Here are some certification options offered at various programs on this list: American College of Sports Medicine Certified Personal Trainer, Health Fitness Specialist, Exercise Specialist, and Registered Clinical Exercise Physiologist. Whatever your unique interests, background, and career aspirations are, this list will help you find a feasible and affordable option that best suits you.
Methodology
Each ranking published by Top Master's in Healthcare requires a lot of research, fact checking, and interest in the world of higher education and medical industries. The editors of TMHC utilize credible data resources from academic journals, government databases, job recruitment organizations, and, especially, degree alumni reviews. TMHC rankings are scored specifically on degree outcomes, alumni reviews, degree affordability, acceptance rates, MCAT and GRE scores, and degree completion rates.
To be considered for ranking by TMHC, degrees must be accredited by the National Science Foundation and, thus, provide appropriate doctorate certifications within the healthcare field and have institutional affiliations with scholarly peer-reviewed publications. For more information about how TMHC scores individual medical degrees, please visit our About Us page.
Popular Online Programs
Learn about start dates, transferring credits, availability of financial aid, and more by contacting the universities below.
Here are the 15 Most Affordable Master's in Health Science!
#15. Canisius College - Buffalo, NY
Graduate students in the Master's Degrees in Health and Human Performance program at Canisius College experience a flexible schedule and curriculum as they earn their degree. Master's degree candidates may select either a 120-hour internship or thesis option. Classes are offered in the classroom and online. Students select one of three specialty tracks in rehabilitation, health promotion, or strength and conditioning. The program is a total of 34 or 35 credits, depending on the student's specialty area. Courses include Nutrition, Exercise Testing, Functional Conditioning, and Data Analysis and Statistics. Within each specialty area, students may select coursework in Cardiopulmonary Pathophysiology, Sports and Fitness Nutrition, or Program Planning in Healthcare.
Students who opt to complete their degree online only need to attend one credit at the physical location of the college in Buffalo. For those fulfilling the internship option, students may select from a wide variety of employers and organizers. Past interns have worked with professional athletes, insurance companies, hospitals, and physical therapy clinics. Internships do not need to be completed in the Buffalo, New York, area. Canisius College's mission and values reflect a Jesuit Catholic faith.
Average Net Price: $20,767
#14. Duke University - Durham, NC
Duke University's Master's of Science in Global Health combines a 38 credit curriculum, a culminating research thesis project, and the opportunity to study abroad. The MSc-GH program can be completed at full-time enrollment at Duke's North Carolina campus, or at Duke Kunshan University in China. Whether in China or the United States, all students will take core courses such as Global Health Challenges, Ethics for Global Health Research, and Health Systems in Developing Countries. Thesis research takes many students in the program well beyond Duke's campuses. Past fieldwork projects include prenatal care among indigenous women in Peru, norovirus infection and exposure to animals in Malaysia, and forced migrant and family planning in Jordan.
For students looking to complete their degree in less than two years, the MSc-GH is offered as an accelerated program for current undergraduates in the Global Health program. The Duke Global Health Institute participates in the Peace Corps' Coverdell Fellowship - a 50 percent tuition reduction plus funding for research and professional development. Other forms of financial aid are available for tuition and research expenses.
Average Net Price: $19,950
#13. University of Central Florida - Orlando, FL
University of Central Florida's Executive Master of Health Administration gives current health professionals the opportunity to complete their EMHA entirely online. The EMHA is a 44-credit-hour program. Admission to the program requires at least three years of professional experience in the healthcare field. Applications are accepted on a rolling basis in the Fall and Spring terms. Other admission materials include three letters of recommendation, a personal essay explaining why UCF's EMHA is the right fit for the student's career goals and transcripts from all previous institutions. Admitted students will take 40 credit hours of core classes in topics such as health care statistics and research, financial accounting for healthcare managers, and healthcare ethics and law. All students take a four-credit-hour capstone course and a culminating examination.
UCF's health care faculty are researchers or practicing professionals in the field. Specialty areas of research include improving care for underserved populations, nurse satisfaction and retention in the workplace, and online healthcare systems and engineering. UCF offers a variety of fellowships to students displaying academic merit.
Average Net Price: $15,533
#12. Western Michigan University - Grand Rapids, MI
Western Michigan University's Master of Public Health is a hybrid program where students travel to Grand Rapids, Michigan, two weekends per semester and once in the summer. This 46 credit program is geared toward current health care professionals. Students may select from five core concentration areas: biostatistics, environmental health sciences, epidemiology, health services administration, and social and behavioral sciences. The curriculum consists of courses such as public health biology, fundamentals of biostatistics, and public health leadership. The MPH requires a 180-hour practicum. All students complete an integrative capstone project that demonstrates their mastery of theory and application of the curriculum.
Up to 12 credits from another institution may be applied to the degree. Admission materials to the program must include three letters of reference, transcripts from all previous institutions, a CV, and a personal statement detailing the student's long term goals and career plans. WMU is ranked a top university for veterans by the Military Times. The student-to-faculty ratio at WMU is 17:1. If an employer is supporting your education, be sure to ask about WMU's Employer Deferred Payment Plan.
Average Net Price: $15,489
#11. Florida Gulf Coast University - Fort Myers, FL
At 36 credit hours, the Master of Science in Health Science program at Florida Gulf Coast University can be completed in less than two years. Upon graduating from the program, students will have a firm grasp of analyzing health statistical information, evaluating legal and ethical issues in healthcare, and communicating as a professional leader. Core courses cover subjects such as Research in the Health Professions and a health policy capstone seminar. Elective courses include Managerial Epidemiology, Health Services Management and Operations, and Human Resource Management. Students select an area of concentration. The area of concentration is reflected in the student's capstone research project. All projects are supported by a faculty mentor of the student's choosing. The MS in Health Science has 16 dedicated faculty members.
The MS in Health Science at FGCU is completed entirely online. FGCU utilizes the Canvas Learning Management System for its online coursework. FGCU has an IT help desk available until 11 p.m. most weeknights.
Average Net Price: $15,489
#10. University of North Florida - Jacksonville, FL
Master of Science in Health Science
The Master of Science in Health Science at the University of North Florida concentrates on Exercise Science and Chronic Disease. Of the total 45 credit hours required to complete the program, students take nine courses in the subjects of exercise science, epidemiology, and biostatistics. After these 30 core credits, students may enroll in strength and conditioning, pharmacology, and nutrition classes. To complete the degree, graduate students may choose a six-credit thesis or project option or a six-credit internship. The MSH in ESCD provides courses online and in the evening. Upon completion of the program, many graduates take the examinations for national certifications by the American College of Sports Medicine or the National Strength and Conditioning Association.
Prior to enrolling in the program, students need 15 credit hours of prerequisite classes in Anatomy and Physiology and General Chemistry. The program only admits and starts once per year, with a new cohort of students each fall. Applications are due July 15th for fall entry. Each new cohort is limited to a maximum of 20 students.
Average Net Price: $13,484
#9. Utah State University - Logan, UT
Students pursuing the Master of Science in Health and Human Movement at Utah State University select a specialization in either exercise science or health medicine. The exercise science specialization is a professional preparatory program in biomechanics and physiology. The sports medicine concentration gives students hands-on training and experience as an athletic trainer with USU's athletes. MS in Health and Human Movement candidates may opt for completing their degree with a thesis or a project. Exercise Science and Human Movement students are on separate curriculum tracks over the course of the 30 credit program. Core classes in exercise science specialization cover topics such as Bioenergetics and Exercise Metabolism, Advanced Neuromuscular Exercise Physiology, and Fundamentals of Motor Behavior. Students in the sports medicine concentration take a series of classes in athletic training clinical orthopedics.
Applicants to the science sports medicine concentration must be a certified athletic trainer. Other admission requirements are three letters of recommendation, a personal statement, a minimum 3.0 GPA and a GRE score in the top 40th percentile. The Kinesiology and Health Science Department at USU awards between 15 and 20 teaching assistantships per year. MS in Health and Human Movement also offers assistantships. Between these opportunities, other forms of financial aid, subsidized health insurance, and the lower cost of living in Utah, USU students may have a lower student loan debt.
Average Net Price: $13,037
#8. University of Texas at Tyler - Tyler, TX
Tyler, TX
The Master of Science in Health Science at the University of Texas at Tyler gives students five areas of concentration to choose from that align with their career goals. Students may select to focus on Health and Behavior, Global Health Issues, Community Health and Wellness, Risk Analysis and Health Promotion, or Program Development and Evaluation. MSHS students can take advantage of evening classes on courses such as Research Design, Biostatistics, and Global Health. The degree culminates in a thesis based on a research practicum where students are mentored by a faculty member, although some students opt to take a final examination. The program is 36 credit hours. In addition to coursework and the thesis, MSHS students have the opportunity to work in UTT's many health science settings for their practicum. The University Health Clinic provides ample opportunities for students to observe and interact in the field with professionals and their patients.
Admission to the MS in Health Science program at UTT does not require GRE scores. Applicants are required to submit an admissions essay and all transcripts from prior institutions. A GPA of 3.0 is required. Applicants will be interviewed by at least one health sciences faculty member. The application has a rolling deadline of September 20th, April 15th and August 15th for admission into spring, summer and fall terms respectively.
Average Net Price: $12,492
#7. University of Arkansas at Little Rock - Little Rock, AK
The Master of Science in Health Education and Promotion at the University of Arkansas-Little Rock is designed to create leaders, educators, and practitioners in a variety of health care institutions. The 36-credit hour program combines curriculum, research, and service projects. Students take core courses in Research Methods for Health Sciences, Statistics for Health Sciences, and Evaluation of Health Programs. A thesis, project or final examination is required to complete the degree. UA-Little Rock also offers a Coaching Endorsement from the Arkansas State Department of Education.
Applications to the program are accepted twice per year - March 15th for the fall term and October 15th for the spring term. Two letters of recommendation, a letter of intent, and a minimum of 2.7 GPA are required. The MS in Health Education and Promotion at UA-Little Rock allows up to 12 transfer credits. The University of Arkansas at Little Rock offers 20-hours per week graduate assistantships that can cover full tuition and pay an additional $6,450. UA-Little Rock has many scholarships available on a competitive basis.
Average Net Price: $12,317
#6. New Jersey City University - Jersey City, New Jersey
The Master of Science in Health Science at New Jersey City University offers three areas of specialization in public health education, school health education and health administration. The degree combines in-class learning, research, case studies, site visits, and internship opportunities. Each specialization is between 36 and 45 credits in length, and all three tracks can be completed at part-time status. NJCU caters to students who are working professionals. Core courses in public health education are designed to give students the tools and knowledge to be leaders in public health settings as health promoters and researchers. The school health education specialization focuses on teaching methods and theory, as well as the unique needs of children and teenagers. The health administration specialization focuses on management in large health organizations, hospitals, long-term care facilities, and government agencies.
All three specializations require a thesis or project. The health administration focus and the public health education focus also requires an 8-12 week field placement if the student has not had at least two years of relevant professional work experience. Admission to the program is twice per year in January and September.
Average Net Price: $11,854
#5. Boise State University - Boise, ID
Graduate students in the Master's of Health Science program at Boise State University select a concentration in Health Policy, Health Promotion, or Health Services Leadership. Students in any of the concentrations take 18 core curriculum courses. These classes focus on topics such as Health Science Research Methods, Population Health and Delivery Systems, and Managerial Epidemiology. Students in the Health Policy concentration enroll in classes in health economics and administration in the public sector. The health promotion concentration gives its students an opportunity to study marketing for health professionals and grant writing. In the health services leadership concentration, students take on subjects like human factors in conflict management and negotiation theory and practice. All three concentrations require students to complete a six to nine credit thesis or project in order to graduate.
BSU's College of Health Sciences is home to several health-related centers and institutes. Students engage in active research in the Center for Health Policy, the Center for the Study of Aging, and the Institute for the Study of Behavioral Health and Addiction. Students also take part in the BroncoFit and Health Professions Living Learning Communities to better understand and apply the balance between professional and academic life and overall wellness.
Average Net Price: $11,711
#4. University of Utah - Salt Lake City, UT
In the University of Utah's dual Master of Public Health/Master of Healthcare Administration Health program, current professionals in the health field further their knowledge in public health management and the systems and services of public health. The MHA/MPH is a 63 credit program that students may enroll in part-time. The degree may take between three and six years to finish. All students must participate in at least a six-credit practicum. The end of the program focuses on the student's long-term goals, with courses offered in career strategies and career perspectives.