Best Online Christian Colleges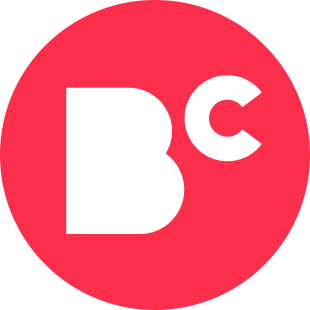 By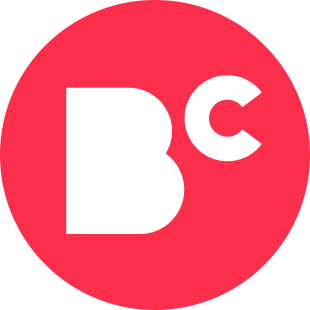 Staff Writers
Writer
The staff writers for BestColleges collaborate to deliver unique, student-driven content on topics such as career development, college life, and college planning....
Updated on August 18, 2023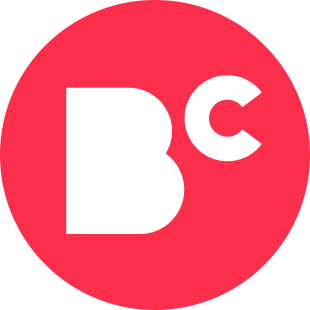 By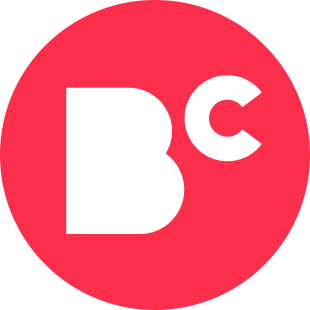 Staff Writers
Writer
The staff writers for BestColleges collaborate to deliver unique, student-driven content on topics such as career development, college life, and college planning....
Updated on August 18, 2023
www.bestcolleges.com is an advertising-supported site. Featured or trusted partner programs and all school search, finder, or match results are for schools that compensate us. This compensation does not influence our school rankings, resource guides, or other editorially-independent information published on this site.
Turn Your Dreams Into Reality
Take our quiz and we'll do the homework for you! Compare your school matches and apply to your top choice today.
What is a Christian College?
A Christian college refers to any postsecondary, degree-granting institution that integrates biblical teachings and Christian philosophy into the curricula. Many Christian colleges offer concentrations in one particular denomination, such as Jesuit, Presbyterian, or Catholic. Others remain non-denominational. Unlike secular schools, which provide a Christ-centered education to students pursuing degrees in Christianity-related fields, Christian colleges require all students to complete degree requirements related to the school's religious faith.
Accredited Online Christian Colleges
Best Online Christian Colleges
What's the Difference Between a Christian College and a Bible College?
Many people use the terms Christian college and Bible college interchangeably, but these institutions remain distinct from one another. Also known as seminaries, Bible colleges prepare students for careers in Christian ministry, divinity, or theology. These professional roles include pastors, reverends, and other church leaders, as well as youth leaders and missionaries. Bible college curricula remains rooted in Old and New Testament doctrine, biblical languages, and vocational training. Students receive little to no liberal arts coursework. Many Bible colleges are not accredited, and academic programs remain limited to undergraduate degrees.
Denominational Bible colleges often vary in terms of instructional tone depending on the school's specific Christian faith. Some identify as liberal or charismatic, while others take an evangelical or fundamentalist approach. Bible colleges may restrict or prohibit certain on-campus activities, such as drinking and male-and-female co-mingling at night.
In contrast, Christian colleges provide degree tracks that integrate Christian faith and liberal arts studies. They typically offer undergraduate and graduate programs, and usually receive regional, national, or programmatic accreditation. Unlike their Bible college counterparts who seek an exclusively Christian education, Christian college students generally seek a standard educational pathway that includes elements of Christianity, such as theology and religious philosophy. Students enjoy a less-strict campus culture at the best Christian colleges, though many require students to sign commitment forms pledging to refrain from certain behaviors while they are enrolled.
Who Should Consider Attending an Online Christian College?
The ideal student enrolled at a Christian college possesses a Christian background and demonstrates an interest in math, science, and liberal arts coursework. Students typically desire degrees that will enable them to work in fields outside theology and Christian ministry. Some are lifelong Christians, while others choose to attend a Christian college after reconnecting with their faith.
However, even the best Christian colleges are not for everyone. Students who aspire toward careers in theology, divinity, or ministry should consider Bible colleges because their curricula focuses more heavily on these fields. Students who prefer a more restricted campus and less exposure to non-Christian coursework should also consider Bible colleges.
DO YOU HAVE TO BE CHRISTIAN TO ATTEND A CHRISTIAN UNIVERSITY?
In most cases, students do not need to be Christians to attend one of the best Christian colleges or universities. In fact, many Christian institutions encourage non-Christians to apply because they value campus diversity and open student dialogue between individuals of different faiths.
However, note that all students at a given Christian institution must complete the same amount of faith-related coursework, regardless of their religious background. Additionally, institutions with stricter admissions guidelines reserve the right to turn down non-Christian applicants. Prospective non-Christian students should contact admissions officers at all Christian schools they are interested in attending to learn more about requirements. Students should also investigate curfews, campus dress codes, and other rules that may set these institutions apart from secular colleges and universities.
What Will I Learn at an Online Christian College?
The requirements of a Christian degree vary by school. Generally speaking, these institutions offer programs that integrate biblical teachings and Christian philosophy into an otherwise secular curriculum. The next section provides an in-depth look at what students should expect while attending a Christian college.
Christian colleges and universities vary in terms of course selection, but many Christian colleges offer the same areas of study, such as the courses listed below.
Old Testament Studies
This course delves into early biblical history, beginning with the creation of the world as laid out in the Book of Genesis. Students learn how Old Testament doctrine has influenced laws and ethics throughout the world, as well as key differences between these 46 books and the Christ-centered New Testament.
New Testament Studies
Beginning with the birth of Jesus Christ, the New Testament chronicles the life and death of Jesus, followed by the creation of the modern Christian church. Students examine similarities and differences between the strict Christian laws of the Old Testament and the newer, more progressive message of the New Testament.
Introduction to Theology
Theology is defined as the study of God and religious beliefs. In a Christian context, theology examines the philosophy behind different biblical teachings, as well as the evolution of the Christian faith over time. Introduction to theology courses equip students with foundational knowledge and skills needed for more advanced theology studies.
World Religions
This course explores the fundamental differences and similarities between Christianity, Islam, Judaism, Hinduism, and other major world faiths. Focus areas include scriptural comparisons, monotheism vs. polytheism analyses, practices among devout followers, and world regions where different religions are most predominant.
Persuasion
Persuasion refers to the various factors that contribute to the development of different religious beliefs, philosophical ideas, attitudes, and behaviors. Students learn how persuasion and reason effectively shape modern Christianity and its various denominations, as well as theological arguments and religious propaganda.
Is the Curriculum Different at Online and On-Campus Christian Colleges?
Online and on-campus programs offer similar curricula even though the learning formats differ. Working professionals and students with family commitments often prefer online programs. The asynchronous coursework in online programs allows students to complete assignments and watch online lectures when their schedule allows. Conversely, traditional classes require students to attend school on campus, where they enjoy face-to-face interaction with fellow students and faculty.
Both online and on-campus classes at Christian colleges require students to take religion classes. Regardless of a student's major, Christian colleges require students to complete classes on topics such as biblical literature or New Testament. The specific type of required religion course depends on the college. Additionally, the number of required credits also varies. Some colleges require students to take up to three religion courses. At a minimum, students should expect to take one religion course to graduate from an associate or bachelor's program.
Do Christian Colleges Teach Modern Science Theories?
Modern science remains a hot topic among religious scholars and students. Historically, many Christian colleges and universities have shied away from teaching certain topics of modern science, such as biological evolution. However, current accreditation standards demand that Christian colleges and universities must offer courses rooted in modern science in order to earn official accreditation, as well as recognition from organizations such as the Council for Christian Colleges and Universities (CCCU). According to CCCU, all member schools must offer comprehensive undergraduate curricula rooted in the arts and sciences.
Students should carefully review the curricular standards of each Christian college and university they are considering. If a school has earned regional, national, or programmatic accreditation from a recognized accreditation provider, that institution offers courses rooted in modern science. If a school has not received accreditation or is accredited by an agency that hasn't been recognized by the U.S. Department of Education (ED) or Council for Higher Education Accreditation (CHEA), then the student should assume that the institution does not offer many courses that focus on modern science.
How to Choose a Christian College
An online program at a Christian college or university represents significant financial and time investments for any student. Individuals must carefully vet each school on their list of potential degree providers. This section examines some factors that should affect a student's decision.
Major and Program Choice: Different colleges offer different programs and majors. Curriculum and requirements also vary. Before committing to a school, students should consider if their interests match the courses offered within a program. Also, students should research how the major prepares them to accomplish their career goals.

Location: A college's location impacts a student's overall experience and what they pay. Commuters must account for the additional time and transportation costs they incur traveling to school. Also, if you choose an out-of-state college, expect additional tuition costs.

Cost: The total cost of college, including tuition, fees, and other college-related expenses, depends on several factors. Private colleges almost always cost more than public schools. Also, part-time students pay more than full-time students. If you're concerned about cost, consider online classes, which often cost less than on-campus classes.

Views and Practices: Being around like-minded people makes college more rewarding. To maximize your college experience, ensure that your views align with the school's views and practices. This matters because the faculty and students likely share these same beliefs. And as a student, you will spend years learning in this environment.
Online Christian Colleges vs. On-Campus Christian Colleges
Online programs at Christian colleges typically integrate biblical teachings and Christian philosophy into the curricula to the same degree as brick-and-mortar programs. At many schools, online and on-campus degree pathways share the same curriculum and faith-based coursework requirements. Additionally, online professors and faculty members must sign the same commitment to faith forms as on-campus personnel. Many Christian colleges employ faculty members who divide their time between distance learners and on-campus students. A growing number of online Christian programs use technology that allows students to connect with one another and plan face-to-face meetings.
Many on-campus Christian college programs require students to attend church at least once per week. Online programs may hold the same attendance requirements, but in some cases, distance learners don't need to attend church regularly. Online programs often include capstone experiences related to Christian ministry and faith-based service. Students must seek approval from school faculty members and coordinate service projects with churches, shelters, and community centers.
Accreditation for Online Christian Colleges
Accreditation refers to the standardized vetting procedure that all degree-granting institutions must undergo in order to be officially recognized as educational providers. To receive accreditation, a school must be evaluated on the basis of its academic programs, faculty members, campus resources, and student outcomes. This process can take up to a year.
In the U.S., three types of accreditation exist. The first is regional accreditation, which is normally reserved for academic institutions with liberal arts and science programs. Six different regional accreditation agencies evaluate schools in different areas of the country. The second type of accreditation is national accreditation, which is typically awarded to technical colleges, vocational schools, and for-profit institutions. Ten national accreditors have earned recognition from the ED. Although similar by design, regional accreditors adhere to a stricter set of standards than national accreditors. For this reason, many educational experts argue that schools with regional accreditation are academically superior to those that have been nationally accredited.
The third type of accreditation, programmatic accreditation, is reserved for subdivisions of colleges and universities that are devoted to one area of academic study. These include nursing colleges, teacher's colleges, and business schools. In most cases, programmatic accreditation applies to graduate-level programs, although some specialized associate and bachelor's pathways may also receive programmatic accreditation.
According to the CHEA, three recognized accreditors can evaluate Christian schools: the Association for Biblical Higher Education (ABHE) Commission on Accreditation, the Commission on Accrediting of the Association of Theological Schools (ATS), and the Transnational Association of Christian Colleges and Schools (TRACS) Accreditation Commission. CHEA also recognizes the Association of Advanced Rabbinical and Talmudic (AARTS) Accreditation Commission, which evaluates schools rooted in the Jewish faith. Christian institutions may also be recognized by organizations such as the CCCU, which do not award accreditation but instead award membership to schools based on their academic merits.
In the U.S., accreditation-granting agencies are recognized by two overarching bodies: the ED, which is a subdivision of the federal government, and CHEA, which is a nongovernmental organization. Neither organization awards accreditation on its own. Rather, each organization monitors and evaluates the organizations responsible for providing accreditation. For more information, view the full lists of recognized accreditation-granting agencies maintained by the ED and the CHEA.
Mission Trips, Gap Years, and Online Christian Learning
Many students at Christian colleges participate in mission trips or gap years while enrolled in online programs. Some institutions require students to complete some sort of intensive ministry project, often in a rural area or overseas. Even when not required, the vast majority of Christian colleges regularly offer these opportunities to students.
A mission trip is defined as a short-term ministry project. Most last between one week and two months. Some mission trips are entirely grounded in person-to-person ministry, including youth-oriented programs. Others integrate additional work, such as housing construction, ESL training, or medical training. Many Christian colleges allow students to pay for all-inclusive mission trips, which include transportation, housing, and a meal stipend in exchange for a flat-rate price.
Gap-year programs typically span 9-12 months. These projects almost always take place in another country, and involve a range of programs and activities for local community members. Because of the long time commitment, many gap years include regular coursework requirements for students to complete while they are living overseas. Some schools coordinate gap years for students, but in some cases students must arrange their housing and transportation.
Mission trips and gap years provide many benefits to students. They expose young men and women to everyday living and working conditions in another country, allowing students to intimately experience a different culture. Service projects also boost the student's career standing, particularly if they plan to pursue jobs in ministry or theology.
Professional Organizations
Professional organizations provide a career gateway for college graduates. Membership often includes invitations to conferences and networking events; certification and continuing education opportunities; access to online journals and newsletters; and career counseling. Additionally, many professional organizations offer reduced membership rates for current students and recent graduates. Below are some of the top professional organizations for Christian college degree-holders.
Founded in 1979, the ACSD was formed by the union of two separate bodies: the Christian Association of Deans of Women and the Associate of Christian Deans and Advisors of Men. Operating as a gender-neutral organization, the ACSD hosts a national conference each year, offers a comprehensive online job board, and rewards members with unlimited access to academic journal articles and relevant data surveys.
The ACSI works with teachers, administrators, and other school personnel to integrate Christian education through specialized tools, technology, and professional development. Members can take advantage of services for all grade levels, including international schools. The ACSI website offers a compendium of information about law and advocacy, continuing education opportunities, and networking events, as well as a full list of educational services and programs.
The FCA represents Christ-centered athletes in 47 countries across the globe. The fellowship offers camps for athletes of all ages, as well as huddles or small-group Bible study programs aimed at coaches and athletes. FCA also provides international travel and fellowship opportunities for members.
Financing Your Online Degree
Despite the relative affordability of online programs, the need for financial aid is still a reality for most students. But rest assured, loans aren't your only option. Explore our collection of financial aid resources or dig into one of the following guides to read more about financing your education.
Approximately two-thirds of today's college students rely on loans to fund their education, but students can explore many financing options to reduce their overall debt.
Completing the Free Application for Federal Student Aid (FAFSA) remains a crucial first step for any student with financial need. Our FAFSA guide features a step-by-step rundown on the process and answers to several frequently asked questions.
Financial aid for online learning is equivalent to what you'll find for campus-based learning, but that hasn't always been the case. Learn about recent changes and funding opportunities for online students.
Online college programs offer a flexible, affordable option for single parents who are interested in earning a degree and securing their family's financial future. We've compiled a list of scholarships, grants, and other financial aid options geared toward single moms and dads.
Millions of dollars in free money exists for U.S. military personnel, but much of it goes unused. Learn more about grants, scholarships, and other financial aid opportunities available to veterans, active-duty service members, and reservists.
Scholarships for Christian Students
Christian students can explore hundreds of financial aid opportunities. This final section explores some of the top scholarships, grants, and other awards aimed at students of faith. Each entry includes the estimated scholarship amount, eligibility criteria, deadlines, and other important details.