Private vs. Public Colleges: What's the Difference?
Public and private colleges differ in how they're run, in how they're funded, and in terms of what kind of campus experience they offer.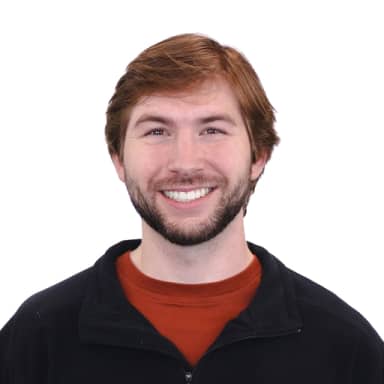 By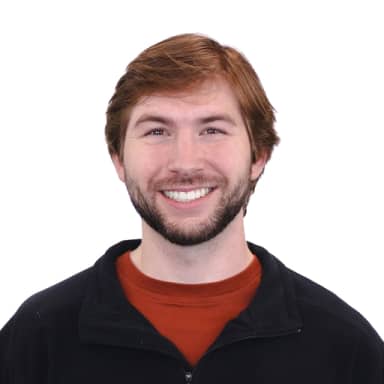 Tyler Epps
Editor & Writer
Tyler Epps is an editor for BestColleges. He writes and edits content about higher education, specializing in degree planning and college rankings. He is passionate about helping students prepare for college and navigate their educational journey. He...
Updated on December 1, 2023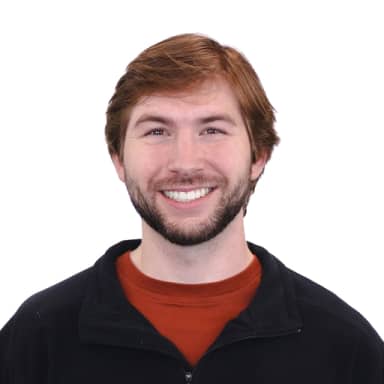 By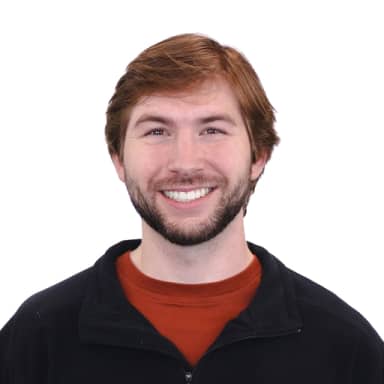 Tyler Epps
Editor & Writer
Tyler Epps is an editor for BestColleges. He writes and edits content about higher education, specializing in degree planning and college rankings. He is passionate about helping students prepare for college and navigate their educational journey. He...
Updated on December 1, 2023
www.bestcolleges.com is an advertising-supported site. Featured or trusted partner programs and all school search, finder, or match results are for schools that compensate us. This compensation does not influence our school rankings, resource guides, or other editorially-independent information published on this site.
Turn Your Dreams Into Reality
Take our quiz and we'll do the homework for you! Compare your school matches and apply to your top choice today.
---
Public colleges are government-funded, while private schools rely more on tuition and endowments.
Though often costlier, private schools may offer generous financial aid.
Many public universities boast a wider array of program offerings.
Private and public universities offer distinct campus and residential experiences.
---
Both public and private colleges have faced significant challenges in recent years. A college education is still a requirement for a majority of jobs, but it's becoming increasingly unaffordable for many students. This obstacle is just one of several that's led to a drop in higher education enrollment.
According to data from the Census Bureau's Current Population Survey, postsecondary enrollment in the U.S. dropped by 2.9 million from 2019 to 2020. Small private colleges, which are extremely tuition-dependent, are particularly affected by this decline. Public colleges aren't immune either.
Despite these struggles, millions of students across the country are getting ready to apply to college, and many are likely wondering how private and public colleges differ. Each school type has its own general traits and qualities that may better suit your learning style and desired college experience.
What's the difference between private and public colleges? And which type of school is right for you? Keep reading to find out.
What Are Public and Private Schools?
Public colleges and universities are higher education institutions that are mainly funded by state governments. In contrast, private colleges and universities rely more heavily on student tuition fees, alumni donations, and endowments to fund their academic programs.
Private colleges can be either for-profit or nonprofit. For-profit colleges are run like businesses and are most concerned with generating a profit, while nonprofit private colleges focus on providing students with a quality education. As a result, nonprofit colleges generally boast better reputations than for-profit schools.
4 Key Differences Between Private and Public Colleges
There are a few key differences between public and private colleges that you should consider when choosing a school.
1. Cost of Attendance
Arguably one of the biggest differences between public and private schools is cost of attendance.
Since public schools are largely funded by state and federal governments, they can afford to charge lower tuition rates — especially to in-state students. In other words, government subsidies cover a portion of the costs so students don't have to pay the full price.
For 2020-21, the average cost of tuition and fees at public, four-year colleges was $18,809 for out-of-state students but only $8,487 for in-state students, according to the National Center for Education Statistics.
Because private schools rely on tuition for a larger portion of their funding, the cost of attendance is usually much higher. Currently, the average tuition price at private, four-year colleges is $30,065.
2. Program Offerings
When it comes to program offerings, private colleges — particularly liberal arts colleges — tend to offer fewer academic majors than public colleges. This isn't necessarily a bad thing, though. Students who know what they want to study can benefit from private colleges that offer a specialized focus in their field of interest.
Public colleges typically have a larger student body and therefore offer more degree programs. For example, Purdue University — a large, public school in Indiana — offers nearly every degree field you can think of, with more than 200 majors.
Students who are undecided going into college may prefer to attend a public university with a wider variety of majors and minors to choose from.
3. Research Opportunities
Another benefit of public universities' government funding is their ability to provide a large array of research facilities and labs.
UCLA, for example, contains hundreds of research institutes and labs across campus. Students who are serious about leveraging their school's resources to carry out academic research will often find the greatest opportunities at public schools.
By contrast, many private colleges have fewer student resources and research facilities. One exception to this is private research universities, such as Johns Hopkins University and Cornell University, which spend billions of dollars on research and development each year.
Though dozens of private research universities are similar in this regard, most smaller private colleges simply can't match public schools' research efforts.
4. Financial Aid
Both public and private colleges provide federal financial aid to students. Private institutions, however, often have more money available to award grants and scholarships due to their large endowment funds. In addition, they frequently offer more sizable tuition discounts than public schools.
According to the National Association of College and University Business Officers, private institutions extended a record average 48% tuition discount to undergraduates for the 2020-21 school year.
In short, while private colleges are often more expensive than public schools, financial aid packages and tuition discounts can sometimes make them more affordable than public schools.
Popular Online Programs
Learn about start dates, transferring credits, availability of financial aid, and more by contacting the universities below.
Private vs. Public College: Which Is Right for You?
Although your education should be your top priority, your social and campus preferences should also align with your chosen school. Public and private schools can differ sharply in terms of the environment, extracurricular activities, and overall campus experience they offer.
Keep in mind that these generalizations don't apply to all colleges equally. When you're searching for universities to apply to, it's important to research specific schools and assess each institution's unique attributes.
Learning Environment
One of the most important factors to consider when choosing between a private and public college is the learning environment.
Students who are independent learners typically fare better at public colleges. While professors still hold office hours and are willing to provide extra help outside class, students are entirely responsible for reaching out and seeking assistance.
Private colleges, on the other hand, are better suited for students who may need a little extra direction and supervision. The smaller campus and class size allow academic advisors and professors to form close relationships with their students, which, in turn, results in more direct guidance and assistance for students throughout their college careers.
Campus Life
Public colleges and universities are typically larger in size, contributing to a greater number of student clubs and campus activities. They also tend to have bigger, more vibrant social and party scenes. Places and events like concert venues, bars, and tailgating are commonly found on large, public campuses.
That's not to say private schools don't or can't have a thriving campus life — it's just usually smaller in scale. As such, private colleges are better options for students looking for a tighter, more close-knit community.
Campus Diversity
Over the last decade, both public and private colleges have become increasingly diverse.
Since private colleges charge the same tuition rates regardless of state residency, their student bodies are often more geographically diverse. Meanwhile, public colleges tend to be more demographically diverse due to their higher acceptance rates and more affordable tuition costs.
While these factors can certainly influence a college's level of diversity, they do not determine it. What this means is that you shouldn't exclude a college from consideration simply because it's public or private. If a diverse student body is important to you, you should research each school you're considering applying to in order to determine how diverse it is and in what ways.
Class Size
Class size is another important factor to consider when deciding between public and private schools.
Public colleges typically have larger class sizes, with less one-on-one interaction between students and professors. Depending on the college, you may take classes with a few hundred students in them.
Private colleges tend to have much smaller class sizes, which creates a more intimate learning environment between students and instructors. If you prefer smaller classes and more direct access to professors, you may want to prioritize private schools in your college search.
Athletics and Extracurriculars
Although there are plenty of Division I private colleges, such as Baylor University and Harvard University, the majority of Division I athletic teams are based at public colleges.
In addition to larger athletic programs, public colleges tend to offer a more diverse selection of extracurricular activities due to their larger student bodies. If college sports and campus events are an important part of the college experience for you, you may prefer a public institution.