Bachelor's in Organizational Psychology Program Guide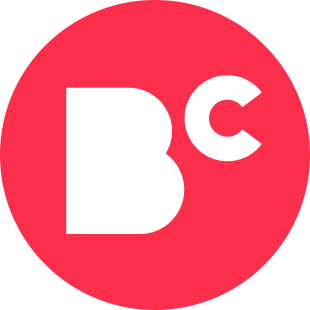 By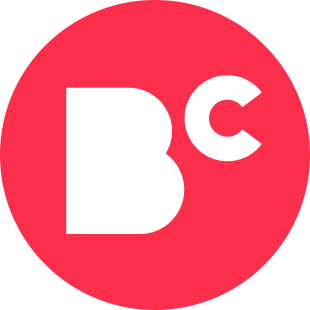 Staff Writers
Writer
The staff writers for BestColleges collaborate to deliver unique, student-driven content on topics such as career development, college life, and college planning....
Updated on August 16, 2023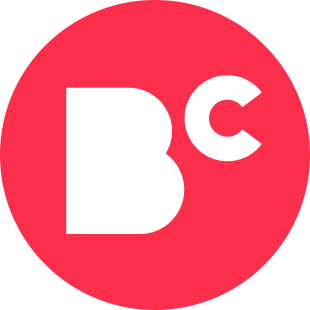 By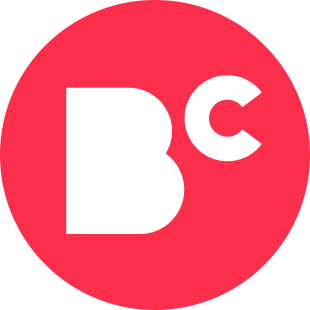 Staff Writers
Writer
The staff writers for BestColleges collaborate to deliver unique, student-driven content on topics such as career development, college life, and college planning....
Updated on August 16, 2023
www.bestcolleges.com is an advertising-supported site. Featured or trusted partner programs and all school search, finder, or match results are for schools that compensate us. This compensation does not influence our school rankings, resource guides, or other editorially-independent information published on this site.
Turn Your Dreams Into Reality
Take our quiz and we'll do the homework for you! Compare your school matches and apply to your top choice today.
As organizations grow, they may face unexpected challenges. Quite often, it is difficult for companies to solve problems on their own because they are attached to current practices. An industrial organizational psychology degree trains you to create solutions that blend principles of psychology with management to improve efficiency and quality of life in the workplace.
Studying workplace management, productivity, and work styles helps professionals understand the current culture of an organization and areas that could be improved. Industrial organizational psychologists also uphold ethical guidelines and best practices, which means they create a positive impact on workplace culture. Organizational psychologists are found in nearly every industry, which means there are a variety environments in which to build your organizational psychology career. The Bureau of Labor Statistics (BLS) projects 8% growth in this sector by 2026, which is slightly faster than all other occupations.
Should I Get a Bachelor's in Organizational Psychology?
Technology and the emergence of a global economy have dramatically altered workplace environments over the last two decades. This has led to an increased demand for innovative management techniques to improve efficiency. Students interested in this field have several kinds of bachelor's programs available to them. For example, graduating high school students can pursue an on-campus degree that provides an interactive experience and networking opportunities with other emerging professionals.
On-campus programs typically offer local internship opportunities to help young aspiring professionals build their resumes. Students who are already working professionals may discover issues in their current jobs that they can tackle in a school project. Students in these situations can take advantage of distance learning programs. Earning a bachelor's in organizational psychology online offers the same content as on-campus programs, but students get to use their current work environment as a living case study.
A bachelor's in organizational psychology cultivates excellent communication skills, as organizational psychologists use active listening and speaking to solve complex problems every day. Students also learn to analyze systems and implement operational changes, while also exploring learning strategies, intrinsic motivation, management, and negotiation tactics to help employees become the best versions of themselves. Ultimately, a bachelor's in organizational psychology prepares graduates to enter the workforce or pursue a terminal master's in organizational psychology.
Featured Bachelor's Programs in Organizational Psychology
What Can I Do With a Bachelor's in Organizational Psychology?
A bachelor's degree in organizational psychology prepares graduates for a variety of positions in nearly every industry. For example, many organizational psychologists take management positions as workforce insight managers, evaluation and assessment analysts, talent management specialists, or HR organizational development managers. Professionals like these analyze and report workforce data to produce fact-based decisions and improve a company's efficiency. Organizational psychologists may also be trainers and professional development specialists who educate other professionals. Finally, industrial organizational psychologists may find work as organizational effectiveness directors or development advisers.
Learn more about why to pursue an organizational psychology major here.
Source: Bureau of Labor Statistics
How to Choose a Bachelor's in Organizational Psychology Program
Completing a bachelor's degree is no small endeavor, which is why you should identify what you need -- both personally and professionally -- from any prospective school. Most bachelor's degrees in organizational psychology require 120 credits, which include a mix of foundational and major-specific coursework. If you know what industry you'd like to work in, you may want to inquire about relevant elective courses that can provide you with a competitive advantage. You should also identify how much time you want to invest into your education. For example, traditional bachelor degree programs take four years to complete; however, online organizational psychology degrees may offer modified, eight-week semesters that allow students to complete their degree in less time.
Students who can't attend class full time may want to consider part-time attendance, which is usually an option available for both traditional and online programs. You should also consider whether a program requires internships or a capstone course; each of these provide important practical experiences, but may also mean significant time commitments that can impact your ability to work full time.
Paying for school is an important step in the program selection process. To make an educated decision, students should familiarize themselves with the factors that influence the total cost of attendance. For instance, residents attending schools in their own state get the perk of in-state tuition, and some online schools do not charge students out-of-state tuition rates at all. Students should also ensure a program is reputable by checking for accreditation.
Programmatic Accreditation for Bachelor's in Organizational Psychology Programs
When selecting the right organizational psychology degree, students need to make sure the program is accredited. Accreditation is a validation process universities undergo to ensure the coursework they offer adequately prepares graduates for the professions they're entering. In the United States, there are two types of accreditation: institutional and specialized. Institutional accreditation evaluates all programs offered by a university, while specialized accreditors evaluate a specific content area.
Students who wish to obtain a psychology degree should look for programs accredited by the American Psychological Association (APA), the most respected accrediting organization for psychology. The National Association of Psychologists also promotes professional competence and quality education in the field. Additionally, students need to consider whether a school holds regional accreditation -- especially at the bachelor's level -- by organizations like the Higher Learning Commission and Middle States Commission on Higher Education.
Bachelor's in Organizational Psychology Program Admissions
After narrowing down the list of schools, students must apply by submitting test scores, transcripts, essays, and application fees. While some counselors suggest applying to six to eight schools, there is no set number. Instead, students should make sure they meet the requirements of all programs they're considering -- especially since it costs money to apply.
In general, applications request a copy of the student's high school transcripts, extracurricular activities, honors awards, SAT and ACT scores, FAFSA information, and entrance essays. While most of the application process is repetitive, the entrance essays can vary. It is a good idea to begin applications well ahead of deadline dates to ensure you submit them on time. Students should also see which schools use the Common Application, which allows students to complete one application that is then sent to multiple schools.
Prerequisites
Minimum GPA:

A student's high school GPA is one of the most important factors on a college application. An average GPA score is a 3.0 on a 4.0 scale, which a "B" average.
Admission Materials
Application:

Schools want students who meet their academic standards. Much of the application process acquaints the admissions department with your academic history, while the essay speaks to your personality and writing abilities.

Transcripts:

Schools want to see that students have successfully completed prerequisites, and transcripts indicate how well a student has performed. Students can request official copies from their school counselors.

Letters of Recommendation:

Students are typically required to have three letters of recommendation. These should come from teachers or professionals who can elaborate on a student's skills and work ethic.

Test Scores:

Some schools use the ACT, the SAT, or both. The average ACT score is 20.8 out of 36, while the average composite SAT score is around 1000 out of 1600. However, some schools may have higher or lower requirements.

Application Fee:

Admissions offices spend a lot of time reviewing applications, which is why they charge for their services. College application fees are usually under $40, but students can request to have their college application fee waived.
What Else Can I Expect From a Bachelor's in Organizational Psychology Program?
Industrial organizational psychology degree programs introduce students to foundational content that prepares them for entry-level positions in any industry. While the curricula may be similar across programs, school culture and department objectives also influence the rigor of each program. For instance, a psychology school may go much further in-depth than a university that offers multiple programs or is not well known for their psychology program.
Concentrations Offered for a Bachelor's Degree in Organizational Psychology

| Concentration | Description | Careers |
| --- | --- | --- |
| Business | A business minor -- suitable for those interested in a career in the business world -- usually requires about 15 credits. Courses include finance, accounting, management, marketing principles, and information systems. | Organizational consultant or coach |
| Statistics | Organizational psychologists rely on data to make important decisions on topics like performance management or needs analyses. A minor in statistics gives professionals a competitive advantage in the eyes of employers. Students receive in-depth lessons about data analysis, linear models, and theoretical statistics. This minor usually requires 15 credits. | Behavioral analyst or selections systems manager |
| Human Resources | A human resource degree concentration offers organizational psychologists insight into change management and organizational development. A minor in this field helps organizational psychologists make accurate decisions that lead to organizational efficiency. | Talent developer or personnel analyst |
| Public Health | Public health programs and minors introduce core public health functions such as assessment, public policies, and management. Students also learn to solve complex problems of public health through a community based lens. Public health minors require about nine credits. | Research consultant |
| Higher Education | Students who plan to continue their education and eventually teach industrial organizational psychology or improve efficiency in higher education settings should consider a minor in higher education. This minor prepares students to work for universities, international organizations, foundations, and associations. This minor requires about 12 credits. | Instructional designer or professor |
Courses in a Bachelor's in Organizational Psychology Program
Because bachelor's degrees prepare graduates for entry-level positions, all programs provide a foundation in the discipline. Major coursework will vary, however, according to an individual school or program's areas of emphasis. In general, many of the courses listed below are offered across all organizational psychology degrees.
Introduction to Psychology
Students are exposed to the science of psychology and learn the history of psychology, major advances, and current research topics. Students explore useful methods and tools that help professionals understand human behavior. This course is essential for any concentration in psychology.
Introduction to Statistics
This course is usually designed for students with no prior knowledge of statistics. Students explore concepts and methods that emphasize principles of data collection and analysis. Coursework is connected with real world case studies to create a connection between theory and application.
Learners study how the human mind receives information, including perception, learning, and memory. This course also examines consciousness and concept learning. Judgment, reasoning, and decision making are also discussed in this course.
Applied Psychology of Learning
Applied psychology helps students to increase their own awareness of emotions, motivation, values, and awareness. Students explore theories regarding human relationships, personal growth, and personal behavior in culturally diverse settings. Students also examine the way views affect a person's growth.
Introduction to Group Dynamics
Beginning with principles of group dynamics, students explore process components, group member roles, developmental stage theories, and therapeutic factors of group work. Students also learn about leadership styles and how to prepare standards for leaders.
How Long Does It Take to Get a Bachelor's in Organizational Psychology?
Bachelor's in organizational psychology programs require about 120 credits to graduate, which can take four years of full-time study to complete. If students would like to graduate sooner, taking additional classes each semester or during the summer can help. For those students who can only attend school part time, their program may extend to five or more years.
It should be noted that many accelerated programs are offered by online psychology degree programs. These degree tracks have shorter terms and students work straight through the summer. Distance learning programs also use asynchronous learning, which provides flexible coursework and due dates to accommodate working professionals. While students have the freedom to work at their own pace, you should honestly assess whether a self-paced program is right for you. Many programs allow students to complete coursework when it suits them best, which means you must be self-motivated and self-directed. Falling behind in courses impacts one's graduation timeline, and can mean higher costs in the long-run.
How Much Is a Bachelor's in Organizational Psychology?
The average cost of a bachelor's degree in industrial and organizational psychology programs range anywhere from $39,000 to $175,000. To accurately gauge costs, students should identify what their personal requirements are for an ideal undergraduate experience. Students who attend school online can find affordable programs, as schools without the overhead costs to maintain buildings or dormitories have less expenses. On the other hand, students may save on tuition if they attend school in their home state. When students have residency, they usually pay less money than out-of-state students. Additionally, students should factor housing costs and meal plans, as well as the costs associated with commuting from home.
In general, private schools cost more than public schools, regardless of a student's residency. You can also explore whether a local community college features any transfer agreements with larger universities. Many community colleges have sister universities that accept all of their credits, thereby reducing overall tuition costs. In this scenario, students complete general course requirements for a fraction of the cost, and then transfer to a university to complete their bachelor's degree.
Certifications and Licenses a Bachelor's in Organizational Psychology Prepares For
Board Certified Specialist in Organizational and Business Consulting
The American Board of Professional Psychology (ABPP) certifies that a professional is a subject matter expert who provides quality services in organization and business consulting. The board's mission is to promote competence in organizational psychology.
Certified Employee Assistance Professional
The International Employee Assistance Professionals Association certifies that professionals have a superior understanding of client centered practice. Certified practitioners follow a strict professional code of conduct. This certification is valuable for any professional who plans to interact with employees in a professional setting.
Certified Manager of Quality/Organizational Excellence
The American Society for Quality certifies organizational psychology practitioners who lead process improvement initiatives within large and small organizations. This certification indicates that professionals can facilitate team efforts and develop measurement systems for organizational advancement. Certificate holders should also understand change management.
Board Certified Specialist in Behavioral and Cognitive Psychology
The ABPP certifies psychologists who work in behavioral and cognitive psychology. Certificate holders are subject-matter experts in behavior analysis and therapy. This certificate has multiple levels practitioners can apply for as they acquire more experience in the field.
Board Certified Specialist in Group Psychology
Practitioners obtain this certification through the American Board of Group Psychology. Certification indicates that professionals offer quality services for group psychology. To qualify, applicants must satisfy educational requirements and an internship. This certification is ideal for professionals who work in HR or organizational development.
Resources for Organizational Psychology Students
This organization encourages practitioners at all levels to apply the scientist-practitioner model in workplace settings. Members network and have access to the latest research regarding assessment, diversity, and leadership development.
This organization encourages members to enhance their understanding of psychology. Members have access to professional development, internships, conferences, and networking opportunities.
This organization helps professionals stay abreast of psychology-related aspects in current social issues. Students who join have access to webinars, grants, and mentors.
As the oldest international association of psychologists, this organization allows professionals at all stages of their career to network and share current information regarding applied psychology.
Psychological science is used in the workplace everyday. This organization provides access to current research journals and networking opportunities that are valuable to organizational psychology students. Members have additional access to professional development and career support.
Professional Organizations in Organizational Psychology
Students and professionals alike should consider joining organizations that help with the various aspects of organizational psychology employment. By joining, students have access to professionals who can become mentors, while emerging professionals also have networking opportunities. Once students enter their professional fields, many professional organizations support their members by offering continuing education coursework, career advice, and other job opportunities.