Campus Safety Guide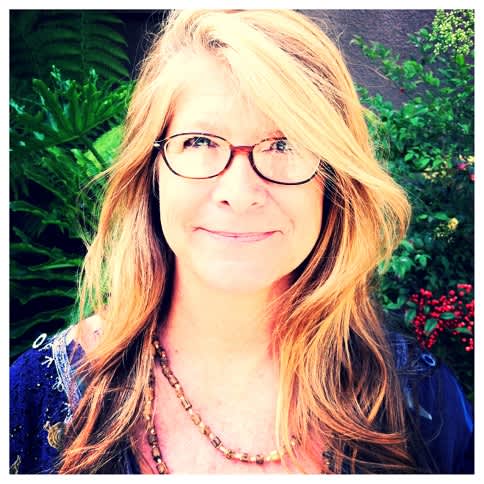 by
Marisa Upson
Published on August 30, 2021 · Updated on April 6, 2022
---
Prevalent crimes on college campuses include burglary, vehicle theft, and forcible sex offenses.
The Department of Education provides annual stats on the number and types of campus crimes.
Practicing safety measures on campus can help students reduce risks and prevent harm.
Students looking to increase their safety awareness can access many resources.
---
Campus safety and security protocols continue to evolve as schools look for measures that can ensure students' well-being. The National Center for Education Statistics (NCES) reports a general decline in crime rates on college campuses over the past two decades. In 2017, 29,100 criminal incidents were reported at colleges and universities. But in 2018, that number fell to 28,500.
Increasing students' awareness of potential risks and making sure they have access to tools that can help them stay safe is an essential part of college preparation.
Measuring Campus Safety
While colleges and universities take active measures to protect students and maintain a safe campus, crime still happens. In 2018, 19.5 reported on-campus crimes occurred per 10,000 full-time students, according to NCES.
The most prevalent crimes committed on college campuses include burglary, motor vehicle theft, sexual assault, and fondling. In 2019, of the nearly 28,000 on-campus crimes, burglaries accounted for over 9,000 and forcible sex offenses accounted for almost 12,000. Other crimes reported that year include robbery, aggravated assault, arson, and murder.
Campuses that tend to experience the most crimes include schools with residence halls, colleges near large cities, and institutions with a high alcohol and drug use rate.
Fortunately, students and parents have access to a college's annual security report. Thanks to the federal Clery Act, colleges must report their latest campus crime statistics and disclose their campus safety and security policies.
Campus Safety Tips
When large groups of people gather in one location, criminal activity can occur. Practicing campus safety measures, including safe college partying practices, can help reduce risks and minimize negative outcomes. Apply the following 10 tips to stay safe while still having fun.
1. Know Your Way Around Campus
Consider downloading a campus map and get to know your way around the school during the day when students and faculty fill the campus.
2. Use Locks
Always lock your dorm room or apartment door. This major deterrent can stop thieves in their tracks. Also, lock your car doors (even when driving) and keep valuables out of sight.
3. Never Walk Alone After Dark
Always use the buddy system when walking at night. Most schools also offer a campus escort shuttle.
4. Know Where the Emergency Systems Are on Campus
Scout out the emergency blue light phones so that you know their locations. If you forgot your phone or have a dead battery, you can use these phones to contact the public safety office directly.
5. Consider Carrying a Whistle, Pepper Spray, or Alarm
Any type of personal defense option, such as pepper spray or a whistle, may help stop an attack or alert a bystander that you're in trouble.
6. Take a Self-Defense Class
Knowing specific self-defense tactics can increase the odds of fending off an attacker. Many schools offer these classes for credit or for free.
7. Take Advantage of Campus Escort Services
Most schools offer campus escort services, particularly at night. Call the public safety office for contact information and hours of operation.
8. Be Aware of Your Social Media Settings
Check your social media settings and make sure that only friends can see your posts. Also, disable location finders on social media sites that publicly share this information.
9. Avoid Drinking Too Much
Drinking to excess can result in bad choices that put you in difficult and dangerous situations. If you do plan on drinking, never accept a drink poured by someone you don't trust.
10. Always Have Emergency Contacts in Your Phone
Make sure to input emergency contacts, such as the campus safety office, into your phone so that you do not need to look them up in an emergency.
What to Do If You're the Victim of a Campus Crime
While most students make it through their college years without incident, some become victims of campus crime. Whether you or a friend experience a property crime or physical or sexual assault, knowing what to do in these instances can make it easier to get help.
Take the steps below to help protect yourself from further harm and find support.
If Possible, Get to a Safe Place: If possible, get to a well-lit, populated area to prevent further escalation. Remain there until help arrives.
Call 911 and Follow Instructions: Call 911 immediately. The 911 dispatcher will talk you through a course of action until police or emergency personnel arrive.
Contact a Trusted Friend or Family Member: Call a supportive friend or family member that can come to your aid or provide a safe space for you.
Consult Legal Counsel: Call an attorney to discuss your legal options.
Seek a Civil Protection Order: These restraining orders can help discourage attackers from coming within a certain distance of you and may result in criminal charges if disregarded.
Contact Your Bank: If a thief stole your bank account info or credit cards, call the bank and report it as soon as possible to prevent fraudulent use.
Request a Housing Change: If the perpetrator knows where you live, request a housing change.
How to Report a Campus Crime
According to the Rape, Abuse & Incest National Network (RAINN), only 20% of female college students aged 18-24 report forcible sexual assaults to law enforcement.
A few of the reasons cited for not reporting an incident include fear of reprisal and a confusion about what constitutes sexual assault. Bear in mind that any sexual contact without consent — even if the person is known to the victim and/or alcohol and drugs were involved — is assault.
Reporting an incident can make it easier for students to protect themselves in the future and receive support. Take the following steps to report a campus crime.
Call the Police

In the event of an emergency in which you fear for your safety, notify the police and then follow up with campus security.

Make a List of Stolen Property

Make a list of stolen property, including a description of each item, and give it to law enforcement. This record helps police and security officers identify recovered property.

Get Medical Attention

Victims of violent crimes should seek medical attention at the nearest hospital as soon as possible. Individuals exposed to violence may experience shock and not fully understand the physical or psychological damage that's been caused.

Meet With the University

Students should meet with school officials and report any crimes that occur on campus. In addition to preventing the perpetrator from repeating the crime, many colleges offer services to help victims, including counseling and housing relocation options.

Seek Counseling

Victims of a campus crime — particularly sexual assault — should seek counseling. In many cases, the long-term emotional scars outweigh the physical trauma. Most schools offer free, confidential counseling services. Off-campus victim advocacy services can also connect students with counseling services and other resources.
Campus Safety Resources
This U.S. Department of Education website provides campus crime statistics for colleges and universities.
RAINN — America's largest anti-sexual violence organization — operates this free and confidential hotline for victims of sexual assault.
Founded in 1975, this national victim assistance organization supports crime victims by connecting them with resources and services.
A collaboration of five universities, PACT5 uses student documentaries to spread information regarding sexual assault in colleges.
This directory provides an extensive list of federal agencies and organizations committed to protecting, educating, and supporting victims of crime and their families.
SAFER offers students numerous resources regarding sexual assault on campus colleges and informs advocates about raising awareness.
This nonprofit organization provides self-defense suggestions and tips on what to look for in a good self-defense program.
OVC — a U.S. Department of Justice program — offers resources and services that help victims of crime, including victim compensation.
This comprehensive resource offers parents and students information on alcohol-use statistics, its effects, and college alcohol policies.
This U.S. Department of State website provides important safety information for students considering studying abroad.
Frequently Asked Questions About Campus Safety
What is campus safety?
Campus safety measures may include initiatives and programs designed to create a safer environment for students attending college. These measures often include ride-share programs, self-defense training, and courses in crime prevention strategies. Most schools also offer evening safety escort shuttles.
What is campus security?
Campus security involves the protocols developed by a college to increase on-campus security and prevent crimes. These procedures may include security cameras, unmanned aerial systems, emergency blue light phones, patrolling security guards, and mass notification systems.
Why is campus safety important?
Feeling safe and secure on campus allows students to focus on their studies and other collegiate activities without fearing for their well-being. In addition, parents want to feel comfortable sending their children off to college.
Are colleges responsible for student safety?
Colleges must take steps to increase campus security and report any crimes committed on campus. While a school must take reasonable actions to protect its student body, individual students also bear responsibility for their own safety. Awareness, training, and following campus safety tips can help students create a safer learning environment.
Reviewed by:
Rayelle Davis, M.Ed., LCPC, NCC
Rayelle Davis is a nationally board-certified counselor and a licensed clinical professional counselor. As a nontraditional student, she earned her associate degree in psychology at Allegany College of Maryland. She went on to earn her bachelor's degree in psychology online at the University of Maryland Global Campus. Davis earned her master's degree in counseling education with a concentration in marriage, couples, and family therapy from Duquesne University. She has taught several undergraduate psychology courses. She is currently a doctoral student and teaching assistant at Duquesne University and practices psychotherapy in Maryland. Rayelle Davis is a paid member of the Red Ventures Education freelance review network.
---
Editor's Note: This article contains general information and is not intended to be a substitute for professional advice. Please consult a professional advisor before making decisions about legal and/or health-related issues.
---
Feature Image: Adam Calaitzis / iStock / Getty Images Plus