Understanding Sexual Assault on Campus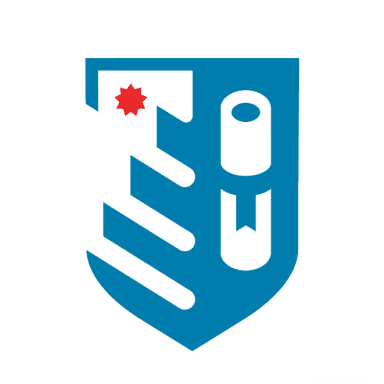 Sexual violence affects millions of people in America each year. Additionally, among college students, the risk of assault on campus is not low. According to a 2019 survey, there is a 13% rate of nonconsensual sexual contact at colleges.
Because of safety risks on and around campus, college students should understand what sexual violence is, know their rights in case of assault, and familiarize themselves with educational resources on the topic.
What Is Sexual Assault?
Sexual assault involves crimes where offenders subject victims to any unwanted or offensive sexual contact. It is considered a form of sexual violence — an umbrella term that encompasses sexual abuse, sexual assault, and rape. However, each of these terms differs by state.
For instance, states may define both first-degree rape and first-degree sexual assault as engaging in sexual intercourse by force with a victim incapable of consent or with a person under 14 years old. On average, sexual assault occurs every 68 seconds in America.
Adults ages 18-34 are at the highest risk and represent 54% of sexual assault cases. Additionally, according to the Rape, Abuse & Incest National Network (RAINN), 1 in 6 American women has been the victim of an attempted or completed rape in her lifetime.
Furthermore, men ages 18-24 who are college students are approximately five times more likely than non-students to be a victim of rape or sexual assault. As well, 21% of transgender, genderqueer, and gender noncomforming students have been sexually assaulted.
How Sexual Assault Affects College Students
Dealing with health
Survivors of sexual assault may experience a variety of health issues after their sexual assault. Common aftereffects include loss of appetite, depression, anxiety, post-traumatic stress disorder, and suicidal thoughts.
Symptoms of these health issues can have an impact on a student's self-esteem, ability to maintain relationships with friends and family, and many other aspects of life. Survivors may be too anxious to attend social events or club activities. Likewise, depression or PTSD side effects may make keeping up with academics impossible or seem pointless.
Managing legal actions on campus
Victims of campus sexual assaults can pursue disciplinary action through their college or university and the local authorities. However, survivors who choose to seek justice for their assaults must navigate an emotionally taxing and oftentimes time-consuming process.
Completing this lengthy process can make it challenging to balance academics. Some survivors may have been enrolled in classes with their attacker. In this case, they may need to adjust their course schedule, unless their school provides support by requiring the attacker to do so.
Other students may share social circles with their attackers, which could force them to keep distance from friends — especially if their attacker is, as is common, given the "benefit of the doubt" during proceedings. Societal beliefs that stigmatize survivors are a common part of campus culture at many schools.
Underreporting by the Victim
According to RAINN, most college-age victims do not report sexual violence on campus. This is especially the case for college women who only report 20% of sexual assaults to authorities.
The reasons college women may decide not to report assaults include embarrassment or fear it will happen again. Also, while research and statistics tend to focus on victims who are women, victims who are men also report sexual assault at lower rates — potentially due to shame, humiliation, or the stigma surrounding men being vulnerable.
Furthermore, in a majority of cases, the perpetrator is either a family member, acquaintance, or someone the victim knows. Statistically, 19.5% of rape cases are committed by a stranger. If a survivor knows the person who assaulted them, they may decide not to report the act of violence for many reasons, such as fearing for their safety or worrying about reprisals from their social circle.
Sexual Assault in Relationships
Terms referring to sexual violence in relationships include intimate partner rape, intimate partner sexual violence, domestic violence, and marital rape. Sexual violence in relationships often transpires alongside emotional or physical abuse. Understanding common warning signs can help survivors identify unhealthy behavior and seek help.
Sexual assault statistics reveal that victims who know their perpetrator struggle in their personal relationships. In fact, 84% of these victims struggle emotionally in future relationships, including non-intimate relationships. These relationships may include other forms of abuse, and survivors often do not report the crime because they feel the justice system cannot protect them from future attacks.
School Policies and Procedures
While laws exist to prevent instances of sexual violence, colleges and universities struggle to meet the needs of students who are assaulted. In fact, the American Association of Women's 2016 analysis of the Clery Act indicates that 89% of 11,000 colleges in the study did not disclose rape statistics.
By law, postsecondary institutions must file annual reports that provide statistics for sexually based crimes. However, reports do not indicate how schools resolve these matters. Reports also reveal that cases do not always protect the victim or properly punish the perpetrator.
How Do You Address Sexual Assault on Campus?
What Students Can Do
Survivors are not responsible for having been assaulted. Sexual violence can happen to anyone, regardless of their gender or age. Often, those who assault other people seek power and control over others. They belong to social groups that do not respect individuals who they perceive as weaker/inferior.
First and foremost, students can prevent sexual assault by making sure they understand what constitutes this type of abuse and making sure they do not assault others. They can also interrupt it if it occurs in their presence, and take precautionary steps to help protect others and themselves from being assaulted.
Students who are women may also want to consider enrolling in the Enhanced Assess, Acknowledge, Act program, which relies on social psychology theory. This program provides techniques for reducing the risk of being sexually assaulted by an acquaintance without bystanders present.
Some institutions also provide educational workshops for students, as well as departments on campus with professionals who are trained to handle and address reports of sexual assault on campus. The Sexual Assault Response and Prevention Center at Boston University, for example, offers a wealth of resources. These include individual counseling, confidential group sessions, and a 24/7/365 crisis response hotline.
What Colleges and Universities Can Do
Colleges and universities continue to search for better ways to combat sexual violence on campus. Some schools hire security guards to patrol campus property and provide transportation services to eliminate instances of students traveling alone. Campus safety apps are also available at some schools and include resources that offer emergency information.
Colleges can also offer educational programs that explain sexual violence and how to reduce risk exposure. For example, the Green Dot program teaches people how to actively intervene to reduce violence as bystanders. Some institutions also promote Sexual Assault Awareness Month on campus and create programs and events for students to build their capacity to protect themselves and prevent sexual assault.
The federal government also addresses sexual violence in postsecondary institutions. The Clery Act demands that schools provide crime statistics and safety policies to the public. Title IX addresses equal treatment for sexual harassment, gender-based discrimination, and sexual violence. While all efforts to reduce sexual violence have an impact, schools must understand the need for additional measures to reduce risk and also commit to accurate reporting of sexual violence on campus.
What Parents Can Do
Parents often experience anxiety when sending their children off to college, including the fear of their children being sexually assaulted. Parents can help their children reduce exposure to sexual violence through age-appropriate education, including defining inappropriate touching and using proper terms to identify body parts. They can also create a strong culture of consent and respect for the child's own body and the bodies of others — both within the family and with their extended circles.
Before students leave for college, parents should review unsafe situations, methods for reducing risk of committing or being vulnerable to assault, and how to effectively communicate whereabouts with friends and family in case of kidnapping.
Parents and incoming college students should also ask schools about their policies, including questions about amnesty clauses for non-violent violations, Title IX training, resources, and student training.
Exploring online resources can also help parents educate their children. For instance, End Rape on Campus provides methods for reducing risks and describes ways parents can support and take action. The National Sexual Violence Resource Center also offers a detailed guide for parents who want resources to support their student.
What to Do After Experiencing Sexual Assault
Sexual violence can leave lasting effects on survivors, those who know them and come to know about the assault, and those who witness an assault. The following describes some potential steps students in any of these positions can take.
Immediate Steps After Assault
Get to a safe place: Survivors of sexual violence often experience fear and disorientation after sexual violence. However, those who are attacked need to immediately leave the location where the attack occurred and find a safe place.
Document what happened: Predators often know their victims. Therefore, survivors should compile proof of communication, if applicable. While difficult to consider, victims should not change their clothing or shower because authorities can use kits to confirm the predator's DNA.
Reach out for help and support: Victims who go straight to the hospital can get help from local authorities to file a report. However, victims can also contact the National Sexual Assault Hotline, where a trained representative can provide assistance and direction. Students who feel uncomfortable calling the police can use their smartphone to report assault through apps, such as JDoe and Callisto.
Seek medical attention: Receiving medical attention provides multiple benefits to victims. For instance, health practitioners can collect samples to confirm the identity of predators. In fact, many facilities only allow 72-96 hours for collecting forensic evidence. Healthcare facilities also offer screening for STIs or medicine that can help reduce the risk of HIV. Medical practitioners can also help drugged victims.
Students who experience sexual violence outside of rape should also seek medical assistance. Potential responses to sexual violence include suicide and severe anxiety.
If Someone You Know Is Assaulted
Safety is more important than anything else. Help the victim reach a safe location away from the assailant. Make the victim feel as safe as possible.
Many survivors blame themselves for an attack. Tell the survivor that the sexual assault was not their fault.
Be a supportive listener. Thank the victim for telling you it happened. Tell them you believe their story and that they won't have to deal with this alone.
If you saw the attacker or witnessed any part of the assault, take detailed notes about what you saw.
Accompany the survivor to the hospital and ensure that they meet with medical professionals who specialize in sexual assault trauma.
Follow up with the victim. Encourage them to seek counseling and support groups.
After an Assault: Moving Forward
After you've taken the initial steps following a sexual assault, consider the following options.
Make safe arrangements: If you live with an abusive partner or you feel unsafe in your current living situation, make arrangements with your dorm staff, a safe home, or friends to relocate to a new residence. To prevent future incidents, do not let your assailant know where you will be living.
Seek counseling: Contact your campus health service office and inform them you need a crisis counselor who specializes in sexual assault. You can also contact the National Sexual Assault Hotline at 1-800-656-HOPE to speak with a counselor over the phone immediately.
Consider your legal options: By law, colleges and universities that receive Title IX funding must respond to reports of sexual violence immediately. If schools do not follow through, students can take legal action. While taking legal action requires the victim to come forward and expose their experience to other stakeholders, it also creates awareness for other students and holds the predator accountable.
After an Assault: Recovery
Survivors often struggle with resuming their normal daily activities in the aftermath of a sexual assault. Victims should work with their physicians, counselors, and instructors to take the appropriate time off from classes and other academic responsibilities to recover from their trauma. Even after physical wounds heal, physical and emotional scars can serve as painful reminders of the incident. Survivors suffer the risk of chronic emotional distress and aftereffects of sexual violence.
With the right help, there are ways to cope with these aftereffects. Due to the often serious degree of trauma that comes with an attack, it is important for victims of sexual assault to seek professional help. Survivors might not feel like they need counseling; however, the emotional and mental fallout can manifest suddenly, especially during periods of high stress.
Additional Resources for Sexual Assault Prevention and Education
RAINN runs this extremely secure and anonymous crisis support phone line and chat system. It is dedicated to assisting sexual assault survivors, along with their spouses, family members, and friends.
App developers are creating innovative ways for students to reach safety in risky situations. Load some of these tools onto your smartphone so you can quickly communicate with emergency contacts if you feel threatened or unsafe.
The American Association of University Women created this resource to help faculty and campus staff lead student discussions on sexual violence prevention.
Safe Horizon is a national violence prevention network with hotlines dedicated to crisis support.
The American Association of University Women provides a comprehensive resource students can use to educate themselves on how they are protected on campus and how to seek legal action when facing sexual violence.
RAINN provides resources for students who want to get involved and make a change on their campuses.
NCADV is one of the leading organizations that works with victims and survivors of sexual violence in domestic and intimate relationships. If you're unsure how to get away from an abusive partner, NCADV also has a 24/7 hotline that offers emergency assistance.
Frequently Asked Questions About Sexual Assault on Campus
Editor's Note: This article contains general information and is not intended to be a substitute for professional advice. Please consult a professional advisor before making decisions about health-related issues.
---
Reviewed by:
Angelique Geehan works to support and repair the connections people have with themselves and their families, communities, and cultural practices. A queer, Asian, gender binary-nonconforming parent, Geehan founded Interchange, a consulting group that offers anti-oppression support. She organizes as part of several groups, including the National Perinatal Association's Health Equity Workgroup, the Health and Healing Justice Committee of the National Queer and Trans Asian and Pacific Islander Alliance, QTPOC+ Family Circle, and Batalá Houston.
Angelique Geehan is a paid member of the Red Ventures Education freelance review network.
Even as issues of campus sexual assault continue, rarely are universities and perpetrators of violence held accountable. Find out why this must change. As you gear up to return to campus life, understand how complex issues related to campus sexual assault are regaining relevance. Education Sec. Betsey DeVos rewrote Obama-era Title IX guidelines for handling sexual harassment on campus to reduce the number of cases.