LGBTQ+ Students of Color Resource Guide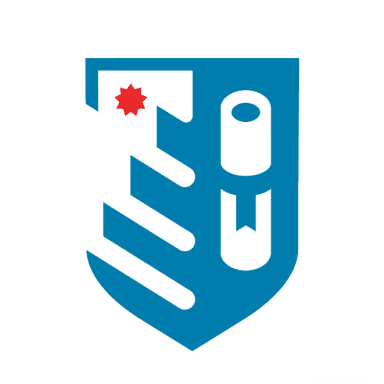 In a 2018 survey, the Association of American Universities found that — among a sample of 180,000 undergraduate and graduate students — nearly 17% identified as gay, lesbian, bisexual, asexual, queer, or questioning.
Recent efforts have been made across many college campuses to increase the visibility and support for these learners; however, a shortage of literature still exists regarding the experiences of LGBTQ+ students of color. These students face increased marginalization as a result of multiple oppressed racial, gender, and sexual identities.
This guide provides information on the challenges faced by LGBTQ+ students of color, tips and strategies for navigating the college environment, and some important resources and organizations committed to social justice and empowering LGBTQ+ populations of color.
What Does It Mean to Be a Student of Color and LGBTQ+?
College is a time for students to build their independence and engage in self-exploration. Additionally, during this period, many LGBTQ+ students are coming out or exploring their sexual and/or gender identity for the first time. This can be a challenging experience.
Being an LGTBQ+ student and a student of color at a predominantly white campus can create feelings of isolation and loneliness. LGBTQ+ students of color are more likely to report feeling uncomfortable on campus. They also encounter higher rates of harassment than their LGBTQ+ white peers and experience higher rates of suicide.
Intersectionality refers to the interconnected ways that systems of oppression can affect people because of their multiple and overlapping social identities. Many LGBTQ+ people of color are disadvantaged by prejudices against their race, gender, and sexuality. Thus, they must navigate daily experiences of racism, homophobia, and transphobia.
Living at these intersections can create many obstacles for LGBTQ+ students of color. For example, many students of color who identify as LGBTQ+ find it difficult to connect with white LGBTQ+ students or organizations. These organizations sometimes focus on singular issues, such as homophobia or transphobia, but may ignore the racism that impacts LGBTQ+ students of color.
Given the dearth of support services at many colleges to support LGBTQ+ students of color — and the unlikelihood that the oppressions of the status quo will be eliminated during their time at school — it is important that these students can locate resources within their community. Students must also learn how to navigate racism, homophobia, and transphobia on their college campus.
How would you describe your identity as an LGBTQ+ person of color? What do you believe is unique about your identity?
I am a Black bisexual femme. What's most unique about my identity is that I'm in the process of separating myself from gender, which is why I try to first say that I'm a femme rather than saying I'm a woman. I don't believe that I'm nonbinary or otherwise; however, I recognize the importance of destroying the construct of gender as a whole in society.
Challenges for LGBTQ+ Students of Color in College
What is the biggest challenge you face as an LGBTQ+ student of color attending college?
For me, I've always struggled to find my community on campus. I attended a primarily white institution (PWI) in undergrad and am now attending one for my graduate degree. To keep my sanity, I've had to navigate my way through the campus to find both a social group and a physical space that affirms my identity. At times, I've had to create a hodgepodge group that supports me in different parts of my identity, but I make it work. It can be difficult, though.
4 Tips and Strategies for Navigating College as an LGBTQ+ Person of Color
Evaluate the College's Diversity Statement

Although many colleges and universities have issued statements condemning racism, it takes more than words to create a climate that is free of hate crimes and discrimination.

It's important to understand how a college envisions diversity and inclusion, how it resolves incidences of discrimination, and what concrete steps it is taking to promote and support a diverse student body. Making campuses inclusive for all students can help alleviate feelings of isolation and marginalization and improve student outcomes.

Talk to Current Students

There are many factors for LGBTQ+ students to consider when choosing a college. If you have the opportunity to discuss the campus climate of a school with another current LGBTQ+ student of color, you should do so. These students may provide valuable insight into campus culture and potential challenges.

Important questions to ask include: How do other LGBTQ+ students of color meet or socialize with each other? Is there a designated campus space or organization for LGBTQ+ students of color?

Identify Available Student Support Resources

LGBTQ+ students of color benefit from a supportive cocurricular environment. Having access to mentors, student organizations, and peer groups is important. Find out if your college has a dedicated cultural space for students of color to meet and socialize. You can also determine whether your school has a living and learning program for first-year LGBTQ+ students and/or first-year students of color.

Additionally, as an LGBTQ+ student of color, it's important for you to have a voice in shaping institutional policies and campus culture. Consider inquiring about whether your school has any student or presidential advisory councils for students of color.

Join or Start a Student Organization Focused on LGBTQ+ Students of Color

Joining a student organization is a great way for learners to feel connected to their campus environment. If your school doesn't have an LGBTQ+ student of color organization, talk with student life to find out how to start an organization or check with neighboring schools — some schools offer unaffiliated students from nearby institutions the opportunity to attend group meetings.

Organizations centered on LGBTQ+ students of color are unique because they recognize the impact of racism, homophobia, and transphobia on student experiences. Examples of these organizations include the Queer People of Color student organization at the University of Pennsylvania and the Queer People of Color Alliance at the University of Washington.
What is a helpful resource specifically for LGBTQ+ students of color that you wish you knew about before starting college?
I didn't find my LGBTQ+ center or my multicultural center until the junior year of my undergraduate degree. It didn't occur to me that there were places like that on campus. And if you happen not to have those physical spaces as a resource available to you, talk to faculty. Focus on professors who offer classes that speak to different parts of your identity. Even if you're not taking their course, they are definitely willing to speak with you and possibly guide you to resources you may not know about. All in all, a closed mouth doesn't get fed. It may be difficult, but reach out and you'll reap the benefits.
Organizations and Resources LGBTQ+ Students of Color Should Know About
Reviewed By:
Angelique Geehan works to support and repair the connections people have to themselves and their families, communities, and cultural practices. A queer, Asian, gender-binary, nonconforming parent, Geehan founded Interchange, a consulting group that offers anti-oppression support. She organizes as part of several groups, including National Perinatal Association's Health Equity Workgroup, the Health and Healing Justice Committee of the National Queer and Trans Asian and Pacific Islander Alliance, QTPOC+ Family Circle, and Batalá Houston.
Sydney Clark is a diversity, equity, and inclusion content creator at her freelance venture — Mending Wall Project — and a public health graduate student. She is passionate about issues surrounding systemic inequality, intersectionality, and ethnocentrism. Through her work, Sydney intends to utilize her creativity, knowledge of socioeconomic disparities, and research skills to spread informative content and ensure the success of her community.
Learn about the experiences and challenges of transgender and nonbinary students, and find resources to help you choose a gender-inclusive campus. As a prominent minority group, we've outlined a wide range of LGBTQ+ scholarships and financial aid opportunities available for college students. Students of color continue to face racism and hate crimes on campus. Some colleges offer better support than others through special policies and groups.