Your Guide to Researching Online Programs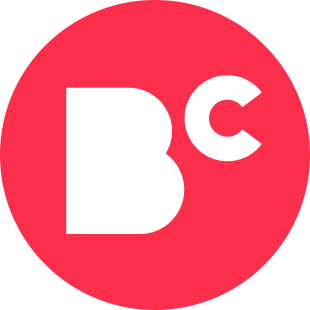 By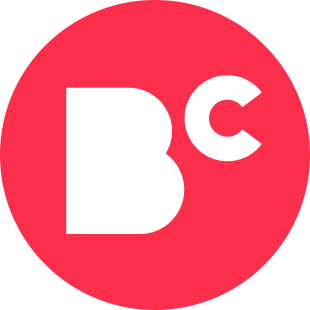 Staff Writers
Writer
The staff writers for BestColleges collaborate to deliver unique, student-driven content on topics such as career development, college life, and college planning....
Updated on May 24, 2023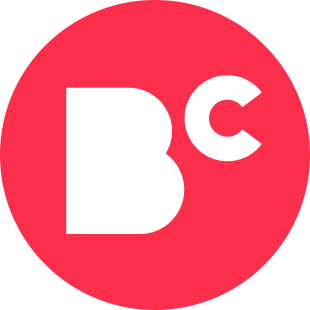 By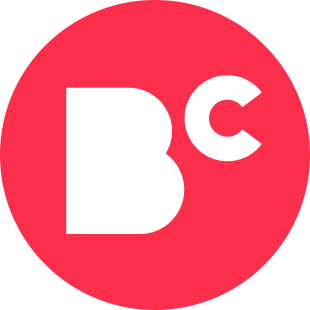 Staff Writers
Writer
The staff writers for BestColleges collaborate to deliver unique, student-driven content on topics such as career development, college life, and college planning....
www.bestcolleges.com is an advertising-supported site. Featured or trusted partner programs and all school search, finder, or match results are for schools that compensate us. This compensation does not influence our school rankings, resource guides, or other editorially-independent information published on this site.
Turn Your Dreams Into Reality
Take our quiz and we'll do the homework for you! Compare your school matches and apply to your top choice today.
---
Share on Social
Your Guide to Researching Online Programs
Online learning has changed the playing field for students who wish to continue their education beyond high school. Thanks to advances in technology and widely available internet access, anyone can pursue a college degree, regardless of their physical location, work schedule, and family obligations. However, figuring out how to pick an online college or program from thousands of options can quickly become overwhelming. If you aren't sure where to begin, this guide is for you.
First, we will go over several steps to help direct your research, from initial goal setting to making application plans. Next, we'll examine additional factors you may want to consider before committing to a school or program. Finally, we'll discuss the different types of college accreditation and their importance.
How to Find the Right Online Program
Making college decisions without conducting proper research can lead to wasted financial investments and dissatisfaction in school. Every prospective student should commit to thoroughly exploring multiple options before filling out a single application. The six steps listed below explain how to choose a degree according to your needs and goals.
Step 1: Think About and Clearly Define Your Needs and Goals
College is about more than attending class and shelling out thousands of dollars for a diploma. Higher education offers the opportunity for you to shape your future by exploring personal interests and developing professional skills. Prospective college students can take full advantage of these opportunities by considering their goals and needs in advance. Clearly defined goals may include:
Specific career ambitions or broad industry preferences

The maximum amount of student loan debt you are willing to incur

Your ideal graduation timeline -- how many semesters/years you want to spend enrolled
While researching schools and programs, look for those that best align with your needs and vision but remember that goals can, and often should, be flexible. Studies suggest that at least half of all undergraduates change their major at least once before graduation. Don't worry too much if you don't know the precise career you want to pursue when applying to schools.
---
Step 2: Define Your Budget and Evaluate Your Financial Needs
Tuition-free public college education and student debt elimination are certainly intriguing concepts when they hit the political debates and news cycles. But for now, there's no getting around the fact that attending college in the U.S. is a costly venture for most. Before choosing an online school or program, make sure you take the time to evaluate your finances. Suggested steps include:
Listing current monthly income and typical expenses (rent/mortgage, food, transportation, insurance, entertainment, etc.)

Estimating future monthly income if changes are expected due to college enrollment

Calculating major annual costs of college (tuition and fees)

Estimating incidental costs of college (books and supplies)
By comparing your current budget with estimates of your future expenses, you can more easily evaluate your short- and long-term financial needs and determine the maximum college costs you're willing to take on. Budgetary information empowers you to take concrete steps toward funding your education through personal savings, loans, scholarships, and grants.
---
Step 3: Find and Evaluate Online Programs and Schools That Meet Your Goals and Needs
Some prospective online college students start their school search with the broad and perhaps unanswerable question, "What online college is the best?" In reality, the question they should be asking is, "What online college is right for me?" After all, the perfect college for one individual may not serve the interests and needs of another.
Write down a list of your major priorities. Use your goals from Step 1 and budget from Step 2 as guidance. Consider creating your own personal methodology for evaluating and comparing various online options. Don't be afraid to get picky. With thousands of colleges and universities now offering online distance education, there's bound to be a school out there that's just right for you.
The section below ("Things to Consider When Choosing an Online Program") provides additional information that may be helpful during this step.
---
Step 4: Review Application Requirements
The steps listed above focus primarily on determining what a college can offer you -- goal achievement, affordability, etc. However, you also have to consider what your prospective institution looks for in its students, as defined by general application and program-specific requirements, if applicable.
Most schools require you to have maintained a minimum GPA to be eligible to apply. They also typically require you to submit standardized test scores, letters of recommendation, application essays, and official transcripts from all schools previously attended. Step 6 covers this general application process in more detail. Additional requirements may apply for highly competitive or specialized programs.
If you don't meet all the admission criteria of a school you're interested in attending, you can either look for ways to fill in the gaps, or you can decide to move on and keep your eyes open for schools with less stringent requirements.
---
Step 5: Narrow Down Your Choices
After completing the research steps above, you might find yourself with an extensive pool of potential schools that roughly fit your needs and goals. Applying to colleges takes time, and at an average range of $25-$90 a pop, application fees can add up quickly. To make the process simpler, narrow your options to a smaller list. Potential methods for paring down your list include:
Creating new, stricter criteria for prospective schools

Directly comparing schools and programs in a tournament bracket

Listing pros and cons of each option to gain more perspective
How many schools should you plan to apply to? Recommendations range between three and 12, depending on whom you ask. Many experts say undergraduates should apply to two or three "safety schools" (where you exceed academic requirements), two or three "target schools" (where you meet academic requirements), and two or three "reach schools" (where you fall short of academic requirements). Prospective graduate students typically submit 3-8 applications.
---
Step 6: Apply
Once you narrow down your list to a key group of schools, make sure to confirm the application deadlines for each. Some online schools offer rolling admissions, meaning you can submit application materials at your convenience. Others open and close application windows at specific times throughout the academic year. Additionally, you should confirm whether your prospective schools accept applications entirely online or if they require mailed-in materials.
Prepare your application documents well in advance of any hard deadlines. Some schools require you to provide letters of recommendation from people who know you well, such as teachers, coaches, and work supervisors. Reach out to these connections at least a month in advance. Be sure to have any prior schools you've attended send your academic transcripts as early as possible, too.
College applications are your chance to make a great first impression. Read all of the guidelines and instructions carefully. Proofread your writing with care. Be truthful. Keep extra copies of everything you send in, just in case something gets misplaced or lost along the way.
Ask an Expert: Researching Online Programs
Researching online programs can be daunting. Listen to our education expert, Dr. Melissa Venable, break down some ways you can ensure you are choosing the right program. She gives advice on where to start your research, what to look out for regarding a program's reputation, and information on accrediting.
Ask an Expert with Dr. Melissa Venable
One of the best ways is to ask. Talk to your teachers, your councillors, your advisors, your friends, your family. Ask anyone that you can about the schools that you're thinking about attending.
Q: Where should I start when researching online programs?
Beyond that, you'll see that there are some of the student review sites out there. We all like to use reviews before we make major purchases of things. So you'll see there are review sites out there where students have rated with stars and left comments about whether they liked or didn't like their programs. So those kinds of things are out there as well.
I'd also advise you to speak with your employer if you're working and ask them for advice about what kind of programs might make sense for you and the role that you're in if your education is going to be related to your work at all. And then related to that professional associations that are there to advocate for people working in your industry. Check out their websites. You may be able to write in and ask questions and see if there are any schools that have affiliations with those associations.
Q: Where can I find the best information on a program's reputation?
Lots of different numbers out there that schools are readily providing. Things like completion rate or graduation rate. You want to know if students are getting employed after they graduate or if they continue on in some employment role that they intended to do so after they took their courses and completed their programs. So getting some of those statistics for the different schools you're interested in can help you to compare them as well.
Q: What are some things to look out for when researching programs?
One of the most common red flags, I think would be if an advertisement tells you its going to be easier than going to school on campus. It's definitely going to be more convenient. You're going to have that flexibility of scheduling where you can log into your courses before work, after work, around your family commitments but it won't necessarily be easier to complete your course work. You're still going to have the same rigor, the same requirements to complete assignments, to work with other students, to read and create all kinds of things that show that you're learning along the way.
Q: What do I need to know about accreditation?
First, you just want to make sure that your program, the ones that you're considering are accredited.
And there are two basic types of accreditation. One is regional and one is national. They're different agencies but they do basically the same work. So you want to make sure that at least your school has regional or national accreditation.
Now, beyond that it gets a little trickier. If you're looking for transfer credit opportunities then you want to make sure that you've done some research into the school you're either moving into or out of. To make sure that its going to match and that you have the accreditation that is expected from the school that you want to move your credits into. A lot of times schools will say they want regional accreditation but that's not necessarily the case anymore. We're moving more towards both as being options. But you just want to avoid the surprise of not being able to transfer your credits later on due to something that's accreditation related.
If you're talking with an advisor, over the phone or online you can ask what type of accreditation the school has if the program has its own specific accreditation, that's not necessarily the case for all majors in all subject areas, but in some that will be helpful like nursing for example. Ask when the last accreditation review took place and ask if there has ever been accreditation prohibition or probation.
If you want to go a step further, you can go to the department of education's website or the council for higher education accrediting. That will give you more info about the different accreditation agencies.
Things to Consider When Choosing an Online Program
Finding a school that aligns with your financial and professional priorities is important, but that should not be the sole factor informing your final decision. Read on to discover what else to look for during your online college search.
Format (Part-Time vs. Full-Time, Hybrid vs. Fully Online)
To better serve the needs of a diverse student body, online colleges typically offer a variety of study options and course formats. You may prefer part-time over full-time enrollment options to allow more time for work and family obligations. The choice between a hybrid format (a mix of online and in-person classes) and a fully online format depends on your preferred learning style and your physical distance from campus.
Specific Resources for Online Learners
Deciding to attend classes online and study remotely shouldn't mean your access to student services is limited. Before choosing an online degree program, investigate how the school supports its online learners. At minimum, you should be able to access tech support, academic advising, and library services. Some schools also offer online access to career planning, counseling, and tutoring or mentoring services.
Components Requiring On-Campus or In-Person Attendance
If you want a fully online, study-from-home experience, take care to research program requirements carefully; some online degrees involve limited amounts of in-person participation. Online undergraduates sometimes need to attend an on-campus orientation before starting their first class, for example. Internships or practicums often require learners to acquire real-world experience at a local business. Master's students in certain disciplines may need to attend multiple-day campus residencies between enrollment and graduation.
Technology Requirements
Choosing an online degree program also requires careful consideration of technology. First and foremost, to study and complete online coursework successfully, you need a reliable internet connection. Some tasks can be handled with a smartphone or tablet, but most schools recommend regular access to a computer with the ability to run software like Microsoft Office. If you enroll in a synchronous course (which requires scheduled, live participation online) you may need a webcam, microphone, and/or headphones to participate.
Faculty Experience and Qualifications
Anyone who has been to college can confirm that a professor can either make or break a class experience. Ideally, you want to learn from passionate teachers with expertise in their field. For each school you consider, take a look at the credentials and achievements of faculty in the department of your prospective major. Review the institution's policy for minimum faculty qualifications. You might even consider browsing sites like RateMyProfessors.com to read opinions from former students.
Course Details
Learning outcomes and course content vary from one school to another, even among degrees bearing the same name. This makes it vital to seek out as many details as you can before choosing an online degree program. Something as minor as an exciting course project may tip the scales in favor of one school's degree program over another. At a minimum, review the course descriptions for each program you are considering to help determine which best fits your needs.
Understanding Accreditation
College accreditation involves rigorous third-party assessment of areas including budgeting and finances, faculty qualifications, curriculum content, and availability of student services. The negative consequences of attending an unaccredited school are very real: you may become ineligible for federal financial aid, saddled with credits that won't transfer, and receive a diploma with little or no guaranteed value.
The two main types of institutional accreditation are national and regional. Both adhere to similar and strict guidelines for schools, but regional accreditation has been around for longer and is generally considered more prestigious. Legitimate institutional accreditation is incredibly important. Don't choose a school that lacks it.
Higher education institutions may also pursue specialized accreditation for individual programs, typically offered by organizations attached to a certain field or industry. The value and necessity of this type of accreditation can vary. For some fields, programmatic accreditation essentially serves as a guarantee of educational quality, with little practical impact on future career prospects. For other fields, it is essential. For example, many libraries hire only librarians who hold a master's degree from a program accredited by the American Library Association.
Finding the right online college isn't easy, but finding accreditation information is usually simple. Check the main menu on a school's website, or do a quick site search to find a school's accreditation page.
Feature Image: Petri Oeschger / Moment / Getty Images