The Value of Trade Schools in Today's Economy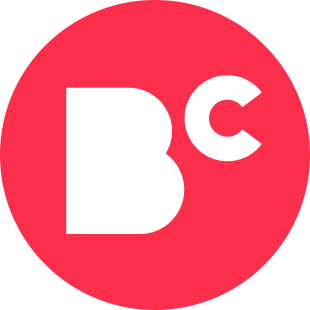 By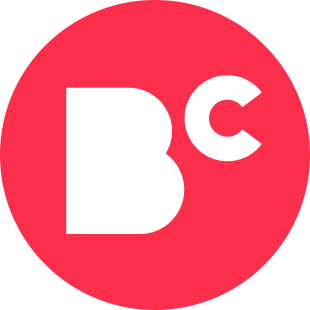 Staff Writers
Writer
The staff writers for BestColleges collaborate to deliver unique, student-driven content on topics such as career development, college life, and college planning....
Updated on May 24, 2023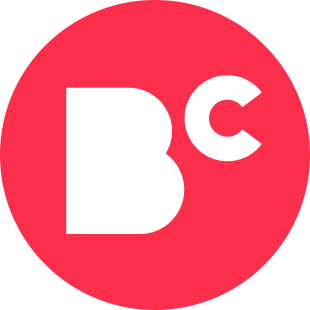 By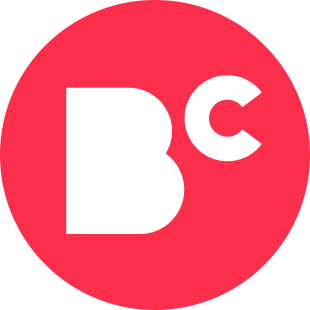 Staff Writers
Writer
The staff writers for BestColleges collaborate to deliver unique, student-driven content on topics such as career development, college life, and college planning....
www.bestcolleges.com is an advertising-supported site. Featured or trusted partner programs and all school search, finder, or match results are for schools that compensate us. This compensation does not influence our school rankings, resource guides, or other editorially-independent information published on this site.
Turn Your Dreams Into Reality
Take our quiz and we'll do the homework for you! Compare your school matches and apply to your top choice today.
Entering a trade offers personal fulfillment, high salary potential, and job stability.
Trade schools generally cost less and take less time than four-year college degrees.
Trades are in high demand, but continuing education is essential to stay competitive.
---
Every year, millions of high school seniors apply to college, but a good fraction of these students may not feel that a four-year degree is right for them. Even if they end up going to a traditional university and landing a stable job, they may find themselves in a career that isn't personally fulfilling.

∂

You may be someone who feels an altogether different calling, a desire for a vocation that deals in the concrete and material rather than the digital and abstract. Author of "Shop Class as Soulcraft," Matthew B. Crawford, put it this way: "You can't hammer a nail over the internet." If this quote speaks to you, you might consider enrolling in a trade school.

Trade schools — also known as vocational schools or technical colleges — teach hands-on skills for specific careers. Traditional trades are symbolized by professionals like electricians, auto mechanics, carpenters, and plumbers, but the list of skilled trades is long and even includes high-tech specialists like avionics technicians and wind turbine installers.

"The current educational regime is based on a certain view about what kind of knowledge is important: 'knowing that,' as opposed to 'knowing how.' ". Source: — Matthew B. Crawford, author of "Shop Class as Soulcraft"
Technical schools also offer a shorter timeline to a real paycheck than most educational paths. Bachelor's degrees take four years or more to earn — a long time to wait if making a decent wage is your primary goal. By contrast, many vocational certificates can be earned in two years, while others take a year or less.
The stability of the skilled trades is another benefit. With a vocation, you can respond to a real and constant need. The results-driven, hands-on work of these positions also contrasts sharply with many white-collar jobs that many consider increasingly meaningless, or lacking purpose.
Studies show that general happiness is influenced more dramatically by satisfaction with one's work life than income. The constant demand for trade skills keeps wages high, but the greatest value of learning a trade might be embarking on an enriching career.
What Is a Trade School?
Vocational schools, also called trade or technical schools, offer education at the secondary or postsecondary level. They prepare students for specific careers that involve manual, mechanical, or technical skill, such as carpentry, welding, construction, and masonry.
Many of the skills taught in trade schools are also taught through apprenticeships and in community colleges. While community colleges are primarily two-year, public institutions that grant associate degrees, trade schools offer programs of varied length, from several months to a couple years. They can be public, private, and for-profit or nonprofit.
Trade schools prepare students for specific careers that involve manual, mechanical, or technical skill, such as carpentry, welding, construction, and masonry.
The cost of tuition for trade schools vary by school and program. On average, a trade school education costs a total of $33,000. For context, that is roughly equivalent to the price of a single year's tuition at a four-year college.
Technical school students are equally eligible for federal financial aid as college students, providing their chosen program runs longer than 15 weeks. For programs shorter than 15 weeks, federal loans are still available.
Technical Schools vs. Traditional Colleges and Universities
Deciding between technical school and college ultimately comes down to figuring out what you want to do. Each pathway has its own merits, and chances are you'll encounter many different career opportunities as you gain experience.
For many professions, the college track is more or less mandatory. For example, a bachelor's degree is a prerequisite for the majority of white-collar jobs. The holistic education offered by a traditional four-year degree still has real upsides on the job market, but there are significant costs as well.
Individuals who hold a bachelor's degree tend to make significantly more over their lifetimes than workers who did not graduate from college. However, 40% of students who entered four-year schools in 2011 didn't graduate from that institution within six years, and the drop-out rate at traditional colleges is climbing right alongside student debt. Finding success on the job market as a white-collar worker can also be tough, especially during economic downturns.
Technical Schools
Generally lower total tuition

Begin earning a good salary sooner
Four-Year Colleges
Potential for large student debt
In comparison, trade school can be a more streamlined and affordable option. Trade schools with strong industry ties can smooth the way for job placement, and this type of education tends to prepare graduates for more recession- and future-proof work.
However, the relatively smooth path for trade school graduates may be offset by difficulties down the road. A survey of the labor-market outcomes of trade school in the late '90s looked at 18 countries with strong vocational education systems, including the U.S. The researchers found that trade school graduates enjoyed employment gains at first, but had diminished employment later in life.
Education decisions should consider the projected outlook of your target career, but don't get too bogged down with economics. Your initial education represents just the start of your career. You can continue to bolster and redirect your professional trajectory by developing new technical skills, engaging in continuing education, and honing important soft skills.
Is Vocational School Worth It?
Common wisdom states that you have to get a college degree if you want to make a good living. However, vocational training — whether at a trade school or through an apprenticeship — can sometimes lead to even better career prospects.
In addition, trades mean ample job security, even during recessions. The high demand for trade workers also leads to relatively high wages that grow over time.
In terms of annual salary, vocational training can beat out many college degrees. According to Popular Mechanics, Perry Technical Institute grads in Washington state out-earn graduates of a nearby regional university by nearly $8,000 per year.
Median Salaries for Skilled Trades

| | |
| --- | --- |
| Carpenter | $48,330 per year |
| Ironworker | $53,650 per year |
| Plumber | $55,160 per year |
| Electrician | $56,180 per year |
| Home Inspector | $60,710 per year |
| Dental Hygienist | $76,220 per year |
| Elevator Mechanic | $84,990 per year |
| Construction Manager | $95,260 per year |
| Air Traffic Controller | $122,990 per year |
Source: Bureau of Labor Statistics
Many careers accessed through vocational training offer comfortable salaries, nearly on-par with the salary range of degree-required fields. In terms of lifetime earnings, the average college grad still makes more. However, this macro viewpoint disguises the significant variation in earnings between degree types and trade fields. Dedicated trade school students can look forward to lucrative careers.
It's worth noting that while a trade school can prepare you well for a skilled trade, it may not be necessary for the career you want. States often sponsor paid apprenticeship programs that fulfill the same purpose as a trade schools, but without the expense.
Soft Skills and Continued Education Are Key
Even if you plan on entering a trade, you should develop soft skills that will give your career extra versatility. Soft skills are generally considered to be abilities like creativity, communication, and leadership.
Unlike some technical skills which can become obsolete, soft skills keep their value over time. A 2017 Australian study projected that soft-skill occupations will account for two-thirds of all jobs by 2030.
It's generally believed that students develop soft skills while completing a college curriculum, and these skills help account for their higher-paying careers. However, any educational environment can help you hone soft skills like communication, which can help you market yourself and your trade to clients and customers.
Even if you plan on entering a trade, you should develop soft skills that will give your career extra versatility. … Unlike some technical skills which can become obsolete, soft skills keep their value over time.
Trade school offers contact with industry professionals who can teach you about in-demand skills in your industry. You can also diversify your resume by completing free online courses to learn industry-adjacent skills. Additionally, don't be afraid to take advantage of opportunities to formally return to school, like through employer-paid tuition plans.
One of the biggest influences on the future job market is technology, which can change drastically over the course of a few years. Because the average working career spans four decades, it is important to develop soft skills that can help you adapt within your industry or make leaps to other ones.
Additionally, Americans are staying at one job for relatively short periods of time. The median amount of time that workers stay with one employer, according to the Bureau of Labor Statistics, is just 4.2 years. Today, successful careers often leap between specializations and sectors.
Should You Go to Vocational School?
Trade skills are in constant demand, promising steady employment . When there's increased anxiety about work, more people start thinking about the benefits of vocational training. Enrollment swells at trade schools and for-profit colleges during recessions.
Remember that many of the same federal financial aid sources that help students afford college, like Pell Grants, can be applied to an education at institutions like trade schools. However, this government support is based on enrollment numbers, and school recruiters — eager to draft new students — may not always be upfront about job placement rates or financial details.
To ensure the outcome you're paying for and to avoid paying too much, do your homework:
Check for school accreditation

Make sure the trade schools you consider are accredited (officially recognized and authorized) by the Accrediting Commission of Career Schools and Colleges or another reputable oversight agency.

Weigh school metrics

Compare program options based on how the curriculum aligns with your interests, what graduates say about the school, and what your final costs are going to be (including loan repayment). If possible, visit a school to get a better sense of the facilities and faculty.

Consider immediate job prospects

Before enrolling in any course based on the promise of a big paycheck, investigate how the industry is faring in your area. The volume of demand in the trades means that electricians, plumbers, and many other experts can look forward to regular work. But other specialties, such as underwater welding, may require the right local industry to provide steady employment.

Where available, choose nonprofit and public programs

Before considering private and for-profit trade schools, check your local community or technical college to ensure you can't get the same training or coursework for a cheaper price.

Consider skilled trade apprenticeships

As an alternative or supplement to a trade school education, investigate your states paid apprenticeship programs. Depending on the program, you may not need a formal trade education.
In recent years, industry professionals and policymakers on both sides of the aisle have voiced new appreciation for vocational training. Young people are chronically underemployed, and many students graduate high school without work skills.
The U.S. has not emphasized vocational training at the high school level, unlike many European countries, but successive presidential administrations have called for greater investment in postsecondary trade schools. Trade schools will also be included in the current federal stimulus plan for education.
Frequently Asked Questions About Trade Schools
How long does it take to graduate from a trade school?
Most trade school diploma programs can be completed within a year. An associate degree will take about two years. However, the amount of time it takes you to graduate from a technical school depends on several factors, including program length and whether you follow a part-time or full-time schedule.
Additionally, some career fields require more education than others. Pursuing a career in welding will most likely call for an apprenticeship or certification even after graduating from a vocational trades school.
How much does it cost to enroll in a trade school?
According to the National Center for Education Statistics, the average cost of tuition and fees at a two-year institution was $3,800 during the 2019-20 academic year. The average price for technical schools can be tricky to decipher, as the tuition dramatically depends on location and career specialty.
Both trade schools and two-year degree programs usually cost significantly less than four-year programs. Researching tuition costs before enrolling in a technical school is vital to ensure that you plan your payments accordingly.
Are there online trade school programs?
Yes. You can find plenty of online trade school options available. Attending a technical school online can be great for those who work part time, have caregiving responsibilities, or simply prefer learning at home. The COVID-19 pandemic has shifted many technical schools to an online format, so finding an online program could be easier than ever depending on your desired trade.
However, some vocational trades are easier to pursue online than others. You can learn IT support or graphic design from home fairly easily. For more hands-on careers, such as electrical technician or medical assistant, you may need to participate in some in-person experiences.