The 15 Best Jobs for Trade School Graduates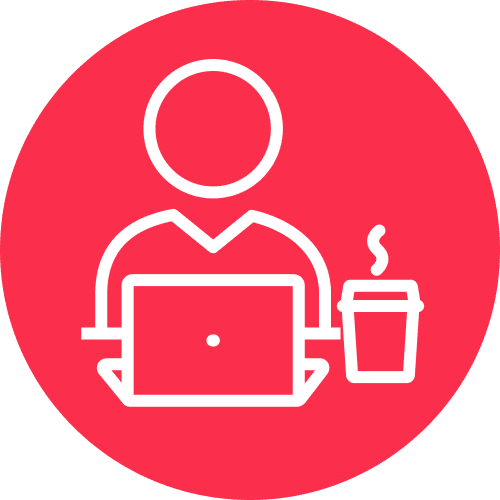 By
Updated on August 23, 2023
Edited by
Kelly Thomas
Editor
Kelly Thomas is an editor with BestColleges and specializes in alternative education. She covers topics like coding bootcamps and the tech industry, as well as skilled trades and certifications. She holds a BA in political science from the University...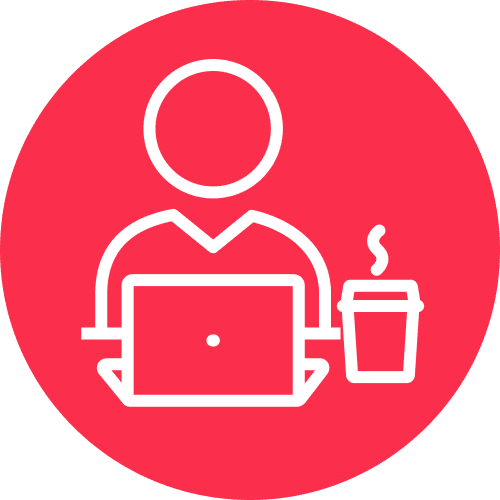 By
Edited by
Kelly Thomas
Editor
Kelly Thomas is an editor with BestColleges and specializes in alternative education. She covers topics like coding bootcamps and the tech industry, as well as skilled trades and certifications. She holds a BA in political science from the University...
Updated on August 23, 2023
---
Top trade jobs include radiation therapist, web developer, and electrical line worker.
Trade schools teach the technical skills needed to pursue a specific occupation.
Vocational programs typically take from eight weeks to two years to complete.
Trade schools typically don't require you to take general education classes.
---
For many high school graduates, trade school offers a more affordable and secure path to career entry and professional development than a traditional four-year university. Also often referred to as technical colleges and vocational schools, trade schools focus on specialized job training in high-demand fields, assisting students in finding gainful employment.
This guide introduces the best trade jobs, detailing each position's requirements, earning potential, and general duties and responsibilities. We will also discuss the projected growth of these top trade school jobs.
Trade School vs. Four-Year College
How exactly does a trade school differ from a four-year college?
Unlike a traditional four-year university, which provides students with a broad education rooted in the liberal arts and humanities, a trade school program trains students in the technical knowledge and skills needed for a specific occupation, such as welding and mechanical repair.
Trade schools can be either public or private, with many operating as for-profit businesses. As you research potential postsecondary schools, be sure to check that the institution has been accredited before applying.
Vocational programs normally range from eight weeks to two years depending on whether you want to earn a certificate, diploma, or associate degree. Graduates may then go on to sit for licensing exams, become apprentices, or seek immediate employment.
Trade School Not Right For You? Consider an Online Bootcamp Instead!
BestColleges.com is an advertising-supported site. Featured or trusted partner programs and all school search, finder, or match results are for schools that compensate us. This compensation does not influence our school rankings, resource guides, or other editorially-independent information published on this site.
Match me with a bootcamp.
Find programs with your skills, schedule, and goals in mind.
Match me to a bootcamp
---
Vocational programs normally range from

eight weeks to two years

depending on whether you want to earn a certificate, diploma, or associate degree.
Popular trade school jobs include plumber, electrician, pharmacy technician, and paralegal. Students can also train to become restaurant cooks and private chefs by enrolling in a culinary arts program, or work as auto mechanics by earning a certificate in fields such as automotive technology, service management, or collision repair/refinishing.
Though many community colleges offer technical programs, students are still required to fulfill general education requirements that can enable them to transfer to a four-year college or university. Trade schools, by contrast, only ask learners to complete coursework relevant to their chosen occupation. This focus is ideal for individuals with clearly defined career goals.
The 15 Best Trade School Jobs and Their Salaries
Let's dive into 15 of the highest-paying trade school jobs. The numbers included below can give you a clear idea of the different earning potentials of these vocations. Note that your actual salary will vary depending on several factors, like location, employer, and your own qualifications.
Job security, or how likely an employee is to keep their job over many years and maintain a consistent income, is also addressed. Each career profile includes information on its future growth based on projections from the Bureau of Labor Statistics (BLS).
TRADE JOB
MEDIAN SALARY
2021 (2021)
PROJECTED JOB GROWTH RATE (2021-2031)
Elevator Installer and Repairer
$97,860
3%
Radiation Therapist
$82,790
6%
Web Developer
$78,300
23%
Dental Hygienist
$77,810
9
Diagnostic Medical Sonographer
$75,380
10%
Electrical Line Worker
$74,530
6%
Respiratory Therapist
$61,830
14%
Electrician
$60,040
7%
Plumber
$59,880
2%
Mortician
$58,900
8%
IT Technician
$57,910
6%
Wind Turbine Technician
$56,260
44%
Legal Assistant
$56,230
14%
HVACR Technician
$48,630
5%
Licensed Practical Nurse
$48,070
6%
Source: Bureau of Labor Statistics
Frequently Asked Questions About Trade School Jobs
How long are trade school programs?
Trade school programs can often be completed within a year or less, a much shorter commitment than a four-year degree. However, earning a vocational certificate or associate degree can take up to two years.
Trade schools are designed to train students in technical knowledge and skills. Unlike four-year colleges, trade schools do not teach general education courses. Instead, they focus on providing hands-on experience directly applicable to the students' specific trade. This cuts down the course list significantly.
Can you attend online trade school programs?
Accessing online trade school programs typically depends on the type of program.
Due to the hands-on learning component of many trade school programs, 100% online learning just is not a practical teaching option. That said, vocational programs can utilize virtual learning for theoretical coursework while requiring in-person learning for technical training.
Programs for electricians, plumbers, and nurses all lean on hands-on training to ensure students gain the proficiencies needed to begin their careers. Before students can gain a vocational certificate, many programs ensure that they complete an internship to practice learned skills and build professional relationships.
What are the highest-paying trade jobs?
Professionals tackling elevator installation and repairs top the list, making a median annual salary of nearly $100,000, as of May 2021, according to the BLS. Additionally, specialized jobs in healthcare can provide some of the top trade salaries, with radiation therapists and dental hygienists making median annual salaries of over $77,000, the BLS reports.
It's important to note that earning potential can vary widely depending on factors like experience, licensure, and geographic location.
What is the difference between trade and technical school?
Often lumped together under the terms vocational-technical (vo-tech) or center for employment training (CET), considerable differences exist between trade and technical schools.
For students potentially wanting to pursue higher education in the future, a technical school program may offer hands-on training along with more traditional college coursework.
Trade schools tend to prioritize on-the-job training, offering hands-on training instead of classroom-based learning.
When deciding between trade or technical schools, students should consider cost, time, certificates, and the quality of instruction.
Feature Image: Tom Werner / DigitalVision / Getty Images
Explore More Bootcamps Resources
View all