Best Colleges in New Hampshire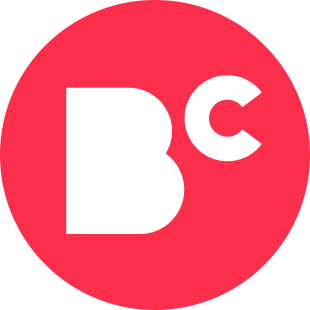 By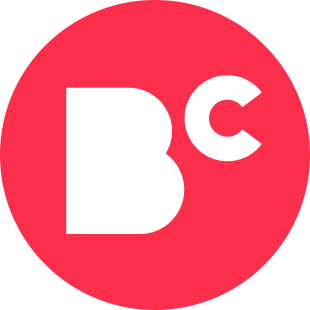 Staff Writers
Writer
The staff writers for BestColleges collaborate to deliver unique, student-driven content on topics such as career development, college life, and college planning....
Updated on July 6, 2023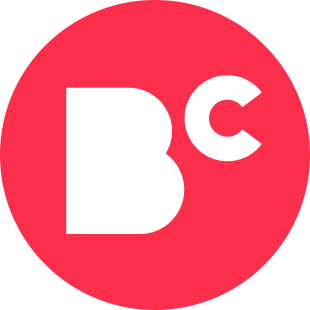 By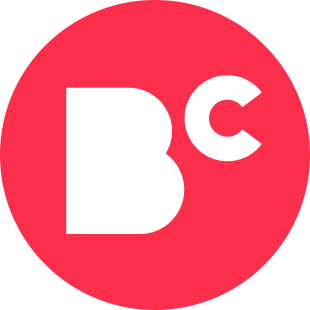 Staff Writers
Writer
The staff writers for BestColleges collaborate to deliver unique, student-driven content on topics such as career development, college life, and college planning....
With a population of 1.35 million residents across less than 10,000 square miles, New Hampshire is one of the smallest and least-populous states in the U.S. Even so, its geographic location -- with easy access to major cities like Boston, New York, and Montreal -- helps make the state a popular hub for business and industry.
New Hampshire's major industries vary by region. For example, tourism provides a substantial economic boost in the Lakes Region, while the manufacturing and technology industries are highly concentrated in the Seacoast and Merrimack Valley regions. Healthcare also plays a major role throughout the state, with registered nurses standing out as one of the top occupations by number of employees, according to the Bureau of Labor Statistics (BLS).
Top 10 Colleges in New Hampshire
Data from the BLS suggest that a college degree can lead to significantly increased wages over time, and New Hampshire's 20+ colleges and universities offer higher education access to individuals who want to improve their earning potential. However, choosing your ideal school can be difficult. To aid you in your search, we have compiled a list of the top 10 colleges in New Hampshire. The following ranking highlights some of the academic offerings, admission requirements, and campus life and culture of these schools. Read on to look for your ideal college match.
Related Programs That Might Interest You
Learn about start dates, transferring credits, availability of financial aid, and more by contacting the universities below.
Best Accredited Colleges in New Hampshire
Best Colleges in New Hampshire
Established in 1769, Dartmouth College is the ninth-oldest higher education institution in the nation. This Ivy League research university is nationally recognized, and its Hanover campus boasts a mix of old and new buildings, nine libraries, and athletics facilities.

Dartmouth offers rigorous undergraduate academics through dozens of departments and interdisciplinary programs in the arts and sciences, medicine, engineering, and business. Students are free to explore their interests by designing special programs, engaging in double majors, and participating in research with faculty mentors. A year-round calendar of 10-week terms allows Dartmouth students to engage on or off campus, taking time for internships, work, and/or service opportunities as desired. The university also offers a variety of graduate and professional programs.

Undergraduate applicants must provide two teacher evaluations, a counselor evaluation, high school transcripts, ACT or SAT scores, a writing supplement, and an application fee or waiver request.

University of New Hampshire-Main Campus

The largest school in the state, the University of New Hampshire operates as a public research university and a land-, sea-, and space-grant institution. The main campus in Durham offers NCAA athletics, Greek life, 250 student organizations, and 160 annual art performances and exhibitions.

Approximately 15,500 students attend UNH each year. Learners can choose from an extensive academic catalog of over 200 associate, bachelor's, and graduate degrees, many of which are available online. Six dual-major options are available for undergraduates in disciplines including educational studies, international affairs, and sustainability. Eligible graduate students can pursue accelerated master's degrees in more than two dozen fields, including engineering, accounting, music, and natural resources. UNH also offers more than 400 domestic and international study away programs.

University of New Hampshire at Manchester

Undergraduate admission requires a completed application, a high school diploma or GED certificate, and a letter of recommendation. UNH is a test-optional university. Special program requirements apply for music, theatre, and art studio majors.

Keene State College is a public liberal arts institution that serves approximately 5,000 students each year. KSC offers affordable education opportunities, residence halls and dining, Greek life, recreational sports, and NCAA Division III athletics. Its campus is nationally recognized by the U.S. Department of Education and the Sierra Club for its commitment to sustainability.

Students can choose from more than 40 areas of study, including architecture, film studies, and nursing. KSC's Holocaust and genocide studies program is the first four-year degree of its kind in the U.S. Another notable option is the safety and occupational health applied science program, which offers hands-on, practical coursework and internships to prepare graduates to protect the health and safety of workers in a variety of situations. A master's degree in this same discipline can be earned online.

The free online application process at KSC requires submission of high school transcripts. ACT or SAT scores are required for nursing and honors program applicants.

Rivier University is a Catholic liberal arts school in Nashua that serves an annual enrollment of more than 2,000 students. Founded in 1933 by the Sisters of the Presentation of Mary, Riv welcomes learners from all backgrounds and faiths. The 68-acre campus offers housing, clubs and organizations, athletics, and opportunities for service and ministry.

Riv offers more than 60 associate, bachelor's, master's, and doctoral degrees in diverse disciplines like clinical mental health counseling, finance, human services, and sport management. A bachelor of arts in individualized study is one of 21 programs that can be pursued entirely online. This flexible, asynchronous degree allows students to design a program tailored to their academic interests; transfer students may bring up to 90 eligible credits into this program.

First-time undergraduate students can apply to Riv by submitting a complete application, an essay/writing sample, high school transcripts or a GED certificate, and a letter of recommendation. Test scores are optional for non-nursing majors.

Plymouth State University

Founded in 1871 as a teachers college -- then later re-established as a state college -- Plymouth State University gained university status and its current name in 2003. This public institution serves more than 4,000 undergraduates and 2,000 graduate students each year. Involvement opportunities include athletics, Greek life, arts and culture events, and outdoor recreation.

PSU awards graduate certificates and bachelor's, master's, and doctoral degrees. Some available programs of study include adventure education, molecular biology, meteorology, historic preservation, and school counseling. Rather than dividing courses and programs into traditional departments, PSU uses an integrated cluster learning model that promotes problem solving and interdisciplinary collaboration between students of different majors. Every student completes a practical, hands-on cluster project prior to graduation.

Undergraduate applicants must supply official high school transcripts or a GED certificate, an essay, and an academic recommendation. Additional requirements may apply for certain majors.

Located on 200 acres in New London, the Colby-Sawyer College campus boasts views of mountains, forests, and lakes. This private institution enrolls more than 1,000 students each year. Colby-Sawyer offers on-site housing, NCAA athletics programs, outdoor recreation, and diverse clubs and organizations.

The academic experience at Colby-Sawyer blends education with professional experience. Every student must complete at least one internship as well as a capstone research project before graduation. Colby-Sawyer's undergraduate catalog offers five pre-professional programs, 20 majors, and 26 minors in disciplines including studio art, child development, history and political studies, and sociology. Study abroad programs and hands-on field study opportunities are also available. Two degrees -- an associate of liberal arts and an RN-to-BSN program -- can be obtained through online learning.

Prospective students must supply a completed application, high school transcripts, and a writing sample. Letters of recommendation and ACT/SAT scores are optional.

Franklin Pierce University

A private school, Franklin Pierce University features a 1,200-acre main campus in Rindge and four satellite locations within its College of Graduate and Professional Studies (CGPS). Annual enrollment numbers typically reach around 1,400 undergraduate students and 500 graduate students.

Franklin Pierce offers traditional undergraduate degrees on its residential main campus and a variety of flexible options designed for adult learners through the CGPS. Residential majors and minors include education, environmental science, marketing, and digital design media. The CGPS offers professional certifications, dual degrees, master's degrees, and Ph.D. degrees. It is also home to the university's online options, which consist of two undergraduate certificate programs, three associate tracks, and 12 bachelor's programs. Campus residents can participate in athletics, study abroad, and take advantage of outdoor recreation and cultural events.

First-time college applicants interested in earning a degree on campus must provide official high school transcripts, a writing sample, and a completed application. Franklin Pierce accepts applications on a rolling basis.

Southern New Hampshire University

Southern New Hampshire University is a nonprofit private institution headquartered at a 300-acre suburban campus in Manchester. Perhaps best known for its expansive online offerings, SNHU boasts an enrollment of more than 3,000 on-site students and 80,000 online learners from around the world.

Academics at SNHU are organized into six main colleges, which offer programs in the arts and sciences, business, education, engineering, technology, and aeronautics. Students can pursue undergraduate and graduate certificates as well as associate, bachelor's, master's, and doctoral degrees. SNHU's main campus offers residence halls, state-of-the-art facilities, and NCAA athletics. SNHU oversees more than 200 asynchronous programs online, with dedicated academic and career advisors available to ensure student success.

SNHU accepts applications year round and does not require standardized test results. Online students need only supply a completed application and applicable transcripts. Campus-based students must provide a completed application, transcripts, and letters of recommendation. Select programs may require additional qualifications.
Click here to see the best community colleges in New Hampshire.