The Top 5 Online Master's in Interior Design Programs
Our experts at BestColleges have ranked the top online master's in interior design programs. Read on to compare schools by cost and convenience, and learn more about how you can earn your master's in interior design online.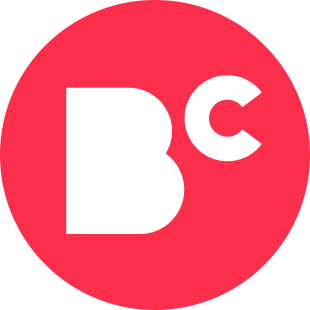 By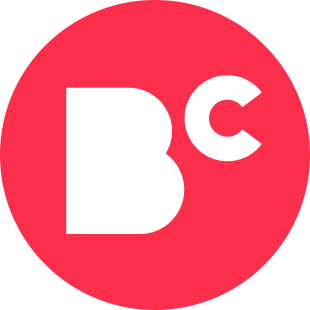 Staff Writers
Writer
The staff writers for BestColleges collaborate to deliver unique, student-driven content on topics such as career development, college life, and college planning....
Updated on July 26, 2023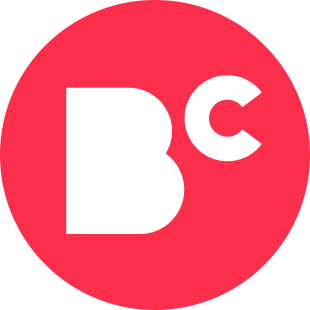 By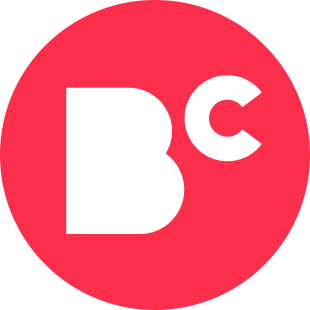 Staff Writers
Writer
The staff writers for BestColleges collaborate to deliver unique, student-driven content on topics such as career development, college life, and college planning....
www.bestcolleges.com is an advertising-supported site. Featured or trusted partner programs and all school search, finder, or match results are for schools that compensate us. This compensation does not influence our school rankings, resource guides, or other editorially-independent information published on this site.
Turn Your Dreams Into Reality
Take our quiz and we'll do the homework for you! Compare your school matches and apply to your top choice today.
Individuals who have earned a master's in interior design have ample career opportunities creating dynamic spaces for their clients. This field is growing quickly and also pays relatively well; the Bureau of Labor Statistics (BLS) reports that interior design professionals bring home a median salary of $49,810 per year. Now is an especially exciting time for interior designers, as advancements in technology are providing a large number of tools to develop the interior spaces of the future.
What Can I Expect From an Online Master's in Interior Design Program?
Below you will find helpful information related to what you can expect to experience while earning an online graduate degree in interior design from an accredited college or university. While no two programs are exactly alike, many of the top programs in this field share some common components.
What are the Best Master's in interior Design Programs? Here are our top 5:
Featured Programs in Interior Design
Learn about start dates, transferring credits, availability of financial aid, and more by contacting the universities below.
Best Accredited Online Master's in Interior Design Programs
How Long Does it Take to get an Online Master's in Interior Design?
Numerous factors affect the length of time you'll need to invest in your master's in interior design program. These include whether you attend school part-time or full-time as well as the types of internship or practicum experiences you're required to fulfil.
The format of each program is another factor. Some schools require students to learn as part of a cohort, where you take classes with the same group of students. Other programs feature independent courses, enabling you to complete your degree more quickly at your convenience.
Most master's of interior design degree online programs require students to take about 60 credits of advanced coursework. It typically takes two to three years to complete these programs, although some colleges and universities offer accelerated formats.
Master's in Interior Design Program Admissions
Admissions for interior design graduate programs tend to be competitive. Additionally, students should keep in mind that applying to graduate programs may take more time than applying to undergraduate programs. On-campus and online programs typically require similar application materials, including transcripts, a resume or a CV, and letters of recommendation.
Admissions and financial aid professionals generally recommend that students apply to 4-8 schools, including two safety schools and 1-2 higher ranking institutions. However, keep in mind that many master's programs require students to submit an application fee when they apply; these fees usually range from $40-$50, and applying to several schools can become expensive. Fortunately, some admissions programs waive these fees for students who demonstrate financial need.
Prerequisites
Bachelor's degree:

Master's in interior design programs require applicants to hold a bachelor's degree; these degrees usually need to be in interior design or a closely related field.

Professional Experience:

Prospective students should hold some professional experience, typically obtained through previous jobs, internships, or practicum experiences. Applicants may also need to submit a portfolio of their design work with their application.

Minimum GPA:

Many interior design master's programs do not state specific minimum GPA requirements. However, many schools require that applicants earned at least a 3.0 GPA in any graduate-level classes they hope to transfer.
Admission Materials
Application:

Gathering the information required to complete a graduate program application can take anywhere from a few hours to several days. Additionally, many of the required documents in an application packet, such as a design portfolio, may require much more time to organize.

Transcripts:

Interior design programs require students to submit transcripts from previous undergraduate and graduate programs. These transcripts allow schools to verify an applicant's completed coursework and ensure that they hold the experience and knowledge needed to succeed in graduate school. To acquire transcripts, students should contact the registrar's office at their former higher education institutions. Some institutions charge a small fee for this service.

Letters of Recommendation:

Programs typically require applicants to submit 2-3 letters of recommendation. Students should ask former professors and supervisors who can attest to their academic and/or professional abilities to write these documents.

Test Scores:

Most interior design programs do not require students to submit any test scores, although international applicants typically need to submit TOEFL scores.

Application Fee:

Application fees usually cost around $45, although some schools waive these fees for students with significant financial need.
Curriculum for an Online Master's Degree in Interior Design
Depending on the format and emphasis of your online program, you may have access to a wide range of courses. The list below describes some of the most common classes incorporated into these programs:
Theory and Criticism of Interior Design: This course looks at interior design from multiple perspectives, including the history of the field, current best practices, and how interior design is likely to evolve in the future. Common components include research papers, class discussions, and independent analyses. This class prepares students for future advanced study as they move through their program.
Interior Design and Environmental Psychology: Students examine the complex ways human beings interact with their built environments. Social and cultural issues related to gender, health, age, and other factors are also studied. This course gives students well-rounded perspectives on how interior design can impact the health and wellbeing of inhabitants of different types of spaces.
Principles of Organizational Ecology: In this course, students learn about the concept of organizational ecology and how it affects the day-to-day work of interior designers. Classes often look at the history of social organizations and how they influence the design and construction of spaces.
Professional Practice in Interior Design: This course teaches students about the business side of interior design. Common topics include business ethics, billing and accounting, business formation, purchasing, and conducting post-occupancy evaluations. Students also learn about national exams, state certification, and licensing issues.
Building Systems for Interior Design: Focused on the more technical aspects of the field, this course teaches students how to coordinate with design teams and address mechanical, electrical, and structural systems within a building or space. In many cases, students demonstrate their knowledge by creating a construction plan of their own.
Accreditation for Online Master's in Interior Design Degrees
When exploring potential master's in interior design programs, it's important to make sure that a program or school is regionally or nationally accredited. This signifies the school has undergone a rigorous certification process, ensuring that it offers quality academic programming to its students. Numerous accrediting bodies exist throughout the United States.
In general, regional accreditation is more highly regarded. However, schools with national accreditation still meet specific standards and often have more affordable tuition rates. About 85% of colleges and universities nationwide have regional accreditation.
While searching for online programs, you should look for regional accreditation from the New England Association of Schools and Colleges, AdvanceED, Middle States Commission on Higher Education, Western Association of Schools and Colleges, and Northwest Commission on Colleges and Universities. The most common national accrediting agency is the Higher Education Council. Additionally, some interior design programs may be accredited by the Council for Interior Design Education.
Both the U.S. Department of Education and the Council for Higher Education Accreditation (CHEA) oversee regional and national accrediting agencies. The CHEA is an association of more than 3,000 American colleges and universities and recognizes 60 different accrediting bodies. Additionally, the Department of Education holds accrediting agencies accountable by ensuring they maintain rigorous standards.
The Education Department and CHEA both play an important role in making sure institutions of higher learning earn the accreditations they receive. By doing this, they provide assurance to students that academic programs adequately prepare them for careers or more advanced studies.
The Education Department and CHEA websites include lists of all accredited colleges and universities in the United States.
Employment Outlook for Master's in Interior Design Graduates
Job Placement
While a bachelor's degree often allows you to secure an entry-level position in the field of interior design, a master's degree equips you with the skills and knowledge needed for upper management-level roles. Thus, seeking an online graduate degree in interior design can give you access to higher salaries and the potential for greater career growth. A 2015 report from Georgetown University's Center on Education and the Workforce (CEW) and data from Salary.com indicate that graduate degrees offer more opportunities for advancement within interior design and related fields.
Education Specialty
Median Annual Wage of Workers
with a Bachelor's Degree
Median Annual Wage of Workers
with a Graduate Degree
Architecture
$67,000
$76,000
Graphic Design
$51,000
$63,000
Interior Design
$43,205
$48,124
Master's In Interior Design Salary
As they move through their careers, interior designers may have the opportunity to move into management roles and earn more lucrative salaries. In the table below, you'll find data from PayScale showing the median salaries in this field for entry-level, mid-career, and late-career professionals. Individuals who hold master's degrees in interior design tend to be at the higher end of the scale.
| Job Title | Overall Median Salary | Entry-Level Salary | Mid-Career Salary | Late-Career Salary |
| --- | --- | --- | --- | --- |
| Design Director | $92,579 | $47,215 | $74,063 | $103,688 |
| Project Manager | $58,890 | $47,112 | $61,245 | $73,024 |
| Interior Architect | $54,934 | $47,243 | $54,934 | $78,556 |
| Interior Designer | $46,971 | $41,804 | $51,668 | $64,820 |
| Sales Consultant | $40,805 | $35,092 | $41,213 | $48,558 |
Master's In Interior Design Careers
With an online graduate degree in interior design, you can fulfill a variety of roles in the interior design and architecture field. Successful professionals use technology and incorporate best practices into their work, while also maintaining a sense of creativity as they design spaces for the 21st century. Interior designers tend to be passionate about what they do and spend time looking for new ways to meet the needs and desires of the individuals, businesses, and organizations they serve.
Interior Designer
The most common position for those with a master's in interior design degree, these professionals create spaces that are attractive, functional, safe, and flexible. They dive into the details of each project, deciding on the best lighting, colors, and materials. An advanced degree typically allows interior designers to move into management roles.

Median Annual Salary: $49,810
Projected Growth Rate: 4%
Architect
Many people with advanced interior design degrees become architects. These professionals design and plan a variety of residential, commercial, and industrial spaces. They also use both technical and creative skills. In most states, architects need to pass an official exam to receive certification.
Median Annual Salary: $76,930
Projected Growth Rate: 7%
Landscape Architect
These professionals focus on outdoor spaces, such as parks, common areas, and the exteriors of homes and businesses. Many are self-employed and spend a lot of time working with clients and planning outdoor spaces. They also tend to work outdoors and engage in some manual labor.
Median Annual Salary: $63,480
Projected Growth Rate: 5%
Industrial Designer
Due to the similar skillsets, which emphasize a combination of creativity and technical skills, many people with master's degrees in interior design go on to become industrial designers. These professionals create concepts for a range of products, including automobiles, consumer goods, home appliances, and heating and air conditioning systems. They must often combine knowledge from numerous areas—including business, art, and engineering—to develop these products.
Median Annual Salary: $67,790
Projected Growth Rate: 2%
Art Director
Individuals with master's degrees in interior design are well-suited for this career, which utilizes their creativity and leadership skills on a daily basis. Tasks may include graphic design, copy editing, photography, web design, and creating interactive videos.

Median Annual Salary: $89,820
Projected Growth Rate: 2%
Financing Your Online Master's in Interior Design Program
When it comes to financing your college education, be sure to investigate as many resources as you can. To start, fill out the Free Application for Federal Student Aid (FAFSA) form to determine if you qualify for financial aid, including grants, work-study benefits, and low-interest loans. You should also search online and check with your school to find additional scholarship opportunities. For example, the American Society of Interior Designers offers a scholarship specifically for interior design graduate students.
Approximately two-thirds of today's college students rely on loans to fund their education, but there are plenty of overlooked financing options you can use to reduce your overall student debt.
Completing the Free Application for Federal Student Aid (FAFSA) is a crucial first step for any student with financial needs. Our FAFSA guide features a step-by-step rundown on the process and answers to several frequently asked questions.
Financial aid for online learning is equivalent to what you'll find for campus-based learning, but that hasn't always been the case. Learn about the changes that have taken place, as well as the different funding opportunities available to online students.
Online college programs can be a flexible, affordable option for single parents who are interested in earning a degree and securing their family's financial future. We've compiled a list of scholarships, grants, and other financial aid options geared toward single moms and dads.
Millions of dollars in free money is available to U.S. military personnel, but much of it goes unused. Learn more about grants, scholarships, and other financial aid opportunities available to veterans, active-duty service members, and reservists.
Resources for Graduate Interior Design Students
Available digitally and in print, Metropolis has published articles on design research and trends for over 35 years. The magazine features sections devoted to retail, healthcare, hospitality, residential, and workplace interiors. Other areas of focus include architecture and urban landscapes.
Students pursuing interior design and other human sciences degrees can enroll in the KON National Honor Society. KON hosts nearly 100 active chapters across the country and focuses on giving its members leadership, research, and scholarship opportunities.
This company helps interior design, engineering, construction, and architecture firms integrate successful business practices with innovative design. DI publishes research and other articles and hosts an annual summit that brings together professionals from all areas of the design field.
Established more than 80 years ago, Interior Design promotes collaboration and leadership within the field by hosting conferences and roundtable discussions.
This online resource serves the international design community, featuring information about companies that use cutting-edge interior design. The website also highlights industry trends and the latest products and research.
Professional Organizations in Interior Design
Professional interior design organizations help current students and graduates prepare for various certification exams. They also provide excellent networking opportunities by hosting events like annual conferences. Interior design professionals can sometimes register and create profiles with these organizations to market themselves and attract potential clients.
In addition to offering the certified healthcare interior designer certification, AAHID provides scholarships and research grants. Professionals in this field can register with the academy, allowing potential clients to look up their profiles through AAHID's directory of interior designers.
While NCARB focuses on architecture, architects and interior designers often work together. This organization's website features a blog with architecture news, information about licensure, and continuing education opportunities.
As the primary interior design organization, CIDQ provides aspiring designers with certification information and helps them prepare to sit for exams.
IIDA hosts several events each year, including an advocacy symposium, a hotelier summit, and a healthcare design expo and conference. In addition to these networking opportunities, the association offers several resources to students interested in commercial interior design, such as access to a discounted membership, design competitions, and mentoring programs.
ASID focuses on supporting interior design professionals and increasing awareness about interior design's impact on society. This organization also hosts a research database, annual award programs, and insurance programs.