Top 5 Careers for Creative People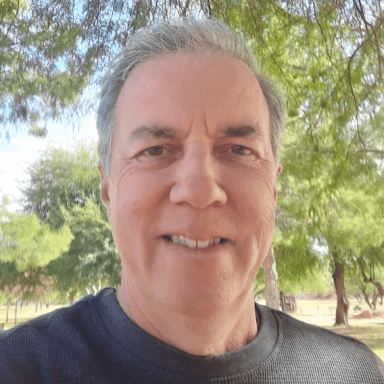 By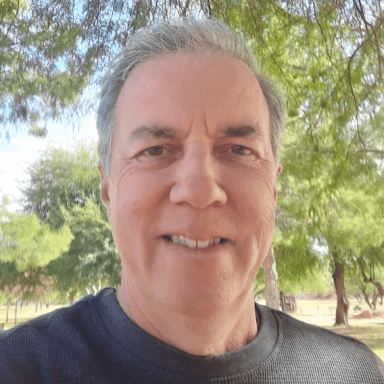 Stephen Gaffney
Writer
Stephen Gaffney is a marketing consultant with over 25 years' experience working with global brands in a variety of industries. In addition to covering career and business topics for BestColleges, he writes about being a parent or guardian to college...
Updated on September 28, 2023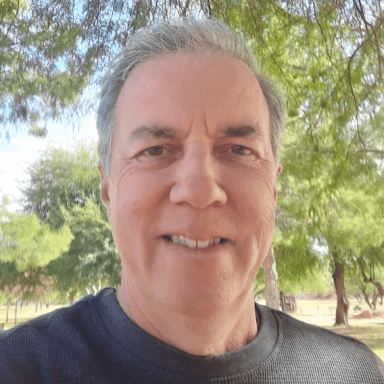 By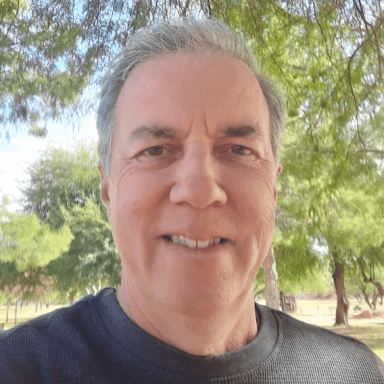 Stephen Gaffney
Writer
Stephen Gaffney is a marketing consultant with over 25 years' experience working with global brands in a variety of industries. In addition to covering career and business topics for BestColleges, he writes about being a parent or guardian to college...
Updated on September 28, 2023
www.bestcolleges.com is an advertising-supported site. Featured or trusted partner programs and all school search, finder, or match results are for schools that compensate us. This compensation does not influence our school rankings, resource guides, or other editorially-independent information published on this site.
Turn Your Dreams Into Reality
Take our quiz and we'll do the homework for you! Compare your school matches and apply to your top choice today.
People working in creative fields tend to feel more satisfied with their careers.
Good creative jobs allow you to flex your creative muscles while earning a steady income.
Creative jobs that pay well include graphic designer, product designer, and PR manager.
---
Choosing the right career path after college can be challenging. This is especially true for creative types, who tend to be more interested in pursuing a career they're passionate about than a profession that offers high pay and an abundance of job opportunities.
For many college graduates in creative occupations like acting, writing, music, and design, their work provides them with a sense of inspiration and fulfillment they can't attain elsewhere. When you create something, you're putting your all into that project, which can in turn lead to a strong sense of professional and personal fulfillment.
Those who work in creative and marketing roles reported the highest levels of job satisfaction and enthusiasm for their work.
And the data supports this. According to a survey of more than 12,000 workers by global staffing firm Robert Half, creative professionals lead the way in terms of career happiness. Those who work in creative and marketing roles reported the highest levels of job satisfaction and enthusiasm for their work.
But having a creative-focused career doesn't necessarily mean you have to throw in the towel on salary expectations. There are numerous well-paying, in-demand careers in which creative individuals can thrive. Below are our picks for the best jobs for creative thinkers.
The 5 Best Jobs for Creative People
Graphic Designer
Graphic designers hold a lot of influence over how we perceive our visual world. Everywhere you go, including your own home, you'll see thousands of examples of their work. These designers inspire us to buy products and services, to visit a website or download an app, to read a magazine, or even to engage with brands on social media.
Graphic design combines the processes of art, technology, and marketing.
But what is graphic design exactly? This field combines the processes of art, technology, and marketing, and puts them all into one creative package. If you have great artistic skills and are at least somewhat technically savvy, a career in graphic design could be an ideal fit.
A wide array of businesses and organizations employ graphic designers. These digital artists put their skills to work creating both digital and printed forms of art for purposes like website/app design, product packaging, corporate branding, advertisements, brochures, and point-of-sale materials.
Graphic design can be a lot of fun, which may be why graphic designers are generally a happy bunch. In the 2019 Google and AIGA Design Census — which surveyed over 9,000 designers in various fields of work — 65% of designers reported feeling happy in their current position.
Graphic designers work in a wide variety of environments, including design studios, corporate offices, advertising and marketing agencies, printing and publishing companies, and business startups. Many also work from home as independent freelance contractors.
Graphic design is a competitive field. Due to the global shift from print to digital, the employment outlook for graphic designers working with print is relatively poor; however, employment for graphic designers working in computer systems design and related services is projected to grow a staggering 25% between 2019 and 2029, according to the Bureau of Labor Statistics (BLS).
While the median annual wage for graphic designers is $52,110, established freelance graphic designers typically charge $80 per hour or higher, depending on the scope of work. People with solid graphic design skills may also venture into careers as art directors, product designers, commercial and industrial designers, desktop publishers, and website designers.
Although a college degree is not required to become a graphic designer, most employers prefer that candidates hold a bachelor's degree in graphic design, graphic arts, or a related field. Students in these majors normally graduate with a portfolio of design work, which can be helpful in landing your first graphic design job.
Strong knowledge of graphic design software and Adobe products, such as Photoshop, Illustrator, After Effects, and InDesign
Excellent creative and artistic skills
Strong eye for detail
Ability to multitask and work independently
Self-starter
Effective problem-solver
Superior photo-editing skills
Good time-management skills
Strong organizational, interpersonal, and communication skills
Solid understanding of printing processes
Up to date on industry design trends
Game Designer
Game design is another excellent career choice for creative types, especially those who know the ins and outs of computer and online gaming. These design professionals are the visionaries who create the core features of every game, including its plot, characters, graphics, rules, and maps.
Game designers create the core features of games and work closely with programmers.
Game designers are also responsible for a game's overall creative vision and work closely with programmers to bring ideas to life using sophisticated programming languages. These creative professionals must know what players want and understand how the entire experience will play out for users from start to finish.
A broad skill set in areas like graphic design, computer programming, writing, and storyboarding is essential for game designers. They need to be familiar with the game development cycle and the process required to take a game from concept to completion.
As a game designer, you must be knowledgeable about a large array of topics, including game mechanics, programming, game balancing, 3-D modeling, scripting, systems design, visual and sound design, digital animation, gaming history, game theory, and user experience design.
Most jobs for game designers are available at gaming software development companies. There are also some opportunities within educational companies.
Video and online gaming continues to be a booming field. The industry is valued at nearly $150 billion, with more than 2.4 billion gamers worldwide. Advancing mobile technology has contributed substantially to this growth.
According to PayScale, a mid-career video game designer can expect to make around $76,000 per year. Although video gaming is a huge industry, the field can be quite competitive.
People with a game design background can also venture into other video game-related careers, such as game tester, multimedia artist or animator, game developer, music composer, audio programmer, and video game producer.
Artistic, intuitive, and expressive
Excellent problem-solving and technological skills
Knowledge of scripting and programming languages
Strong attention to detail
Good time-management skills
Passion for video gaming
Solid verbal and written communication skills
Ability to think outside the box
Ability to work productively as part of a team
Product Designer
As a product or industrial designer, you'll get the opportunity to impact the lives of millions of people around the world. Think about it: Nearly every product on the market today started with a concept. Your shoes, smartphone, car, smart speaker, espresso maker, dining table, and even green superfood smoothie maker all originated as a design.
Product designers are typically involved in all aspects and phases of the product design process.
Product designers are typically involved in all aspects and phases of the product design process, including product ideation and research, materials sourcing, model development, prototyping, testing, product refinement, and production. It takes a lot of work and resources to go from concept to market — and product designers are there every step of the way.
These professionals are also involved with other important aspects of the product design and manufacturing process, such as product safety, product utility, regulatory issues, and environmental impact. Designing innovative products is important, but it's equally important to make sure your product gets to market without any issues.
Until recently, product design was primarily concerned with the design and production of material goods only. But now thanks to the digital age, the product design process involves the design and development of digital products, too, such as web and mobile applications. Digital product designers think about how people use and interact with virtual products, and design solutions for quality user experiences.
Product designers work in many kinds of environments, often in collaboration with cross-functional teams specializing in areas like project management, research, engineering, and product development. Product designers are in demand for both startups and established companies, and they can work on the development of physical and digital products.
Growth in the field of traditional product design in the U.S. is expected to slow down as more product development gets pushed overseas; however, growth in digital forms of product and industrial design built around user experience, artificial intelligence, and more is projected to grow in the coming years. Innovations in green technology and products will likely contribute to this growth.
The median annual income for product and industrial designers is currently $68,890.
A bachelor's degree in industrial design, engineering, architecture, or a related STEM field is usually required by most employers.
Conceptual thinker
Strong problem-solving skills
Great eye for aesthetic design
Good technical design skills
Strong attention to detail
Knowledge of the industry and market trends
Solid public-speaking skills
Public Relations Manager
Public relations professionals are the voices behind the brands. These creative communication experts engage with customers on social media platforms, craft stories for products and services, work with influencers, control the release of brand information to the media, and serve as company spokespeople.
PR managers are the voices behind the brands.
There are essentially two types of public relations professionals: those whose job is to protect the brand during crisis situations, and those whose job is to promote the brand by generating free publicity (also called "earned media"). These roles can overlap depending on the company and job description.
A typical day in the life of a public relations manager responsible for brand publicity may include writing and pitching a story to the press, drafting press releases, attending a press conference, meeting with editors, analyzing website traffic generated from published news and articles, and monitoring social media listening tools to see who's talking about the brand.
A public relations manager working with crisis communication and brand protection may spend their day managing a brand's reputation by analyzing and responding to negative online reviews and ratings, mitigating damage to public perception caused by product or service issues, developing a crisis communication plan, and working on threat assessments.
Public relations managers work at public relations firms, advertising and marketing agencies, government agencies, hospitals, nonprofits, colleges and universities, and other medium-to-large-sized businesses.
Public relations is an exciting and in-demand field for creatives who thrive on communication. The BLS projects jobs for public relations managers will grow 9% through 2029, faster than the average for all occupations. This growth is expected to be fueled by the growing presence of social media platforms, online review sites, and content marketing.
The median annual salary for public relations managers is $116,180, though this figure can vary by location and industry. Most high-paying public relations jobs are based in big metropolitan areas around the U.S.
Creative and persuasive
Highly organized, with a strong attention to detail
Exceptional oral and written communication skills
Ability to thrive under pressure
Excellent time-management and organizational skills
Experience with social media
Self-starter
Team player
Results-driven
Ability to multitask
Deep knowledge of the media landscape
Social Media Manager
Social media as a marketing channel for business is still relatively new when compared to other channels that have been around for decades. In fact, businesses are only now beginning to understand just how effective social media can be when used as a marketing or communication tool.
It's estimated that some 3.6 billion people around the world are engaged in social media, and a significant percentage use social media to research products. An Adobe digital advertising survey found that social media was the most relevant advertising channel for 50% of Gen Zers and 42% of millennials.
A recent survey found that social media is a highly relevant advertising channel for Gen Zers and millennials.
As more businesses make social media a core part of their overall marketing strategy, the demand for experienced social media professionals continues to skyrocket. Just 15 years ago, social media managers were almost nonexistent. But now, the job search engine Indeed shows thousands of jobs in the U.S. with "social media" in their titles.
The role of social media manager is challenging but can be a lot of fun as well. As a social media manager, you'll be responsible for managing social media accounts on platforms such as Facebook, LinkedIn, Twitter, Instagram, and Reddit.
Typical duties include posting and promoting brand content, engaging with customers, hosting online contests, partnering with influencers, conducting surveys, tracking user engagement results, and researching brand mentions with social media listening tools. The overarching goal is to increase brand awareness and establish brand loyalty.
Social media managers work for social media agencies, advertising and marketing agencies, public relations firms, and other types of businesses. Many social media professionals also work as consultants.
Social media is an evolving career field. According to PayScale, the median annual salary for a social media manager is $51,000. What you make will vary by location and how much experience you have. At the higher end of the scale, social media managers bring in more than $70,000 annually.
Creative and innovative mindset
Deep knowledge of popular social media platforms and how to use them
Customer-oriented and audience-driven
Passion for branding
Superior written and oral communication skills
Team player
Keen eye for detail
Experienced online researcher