How to Choose a College
Ready to enroll but not sure how to choose a college? Keep reading to learn how many colleges you should apply to and things to look for in a college.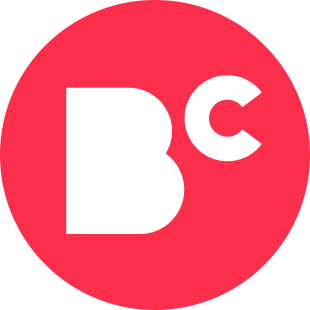 By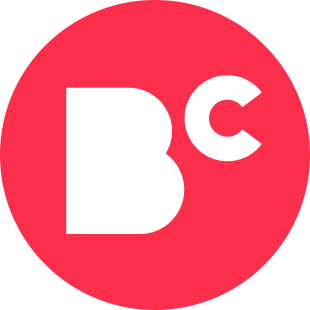 Staff Writers
Writer
The staff writers for BestColleges collaborate to deliver unique, student-driven content on topics such as career development, college life, and college planning....
Updated on October 2, 2023
Edited by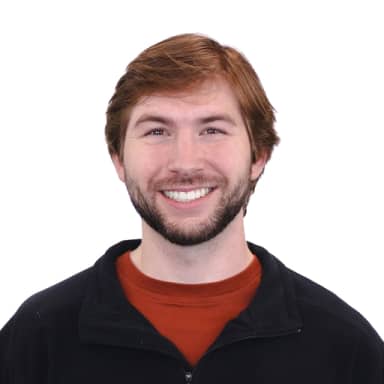 Tyler Epps
Editor & Writer
Tyler Epps is an editor for BestColleges. He writes and edits content about higher education, specializing in degree planning and college rankings. He is passionate about helping students prepare for college and navigate their educational journey. He...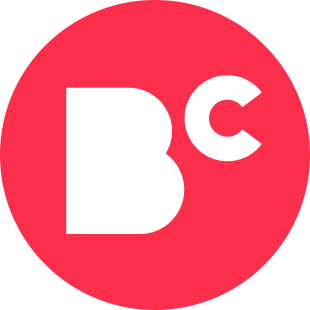 By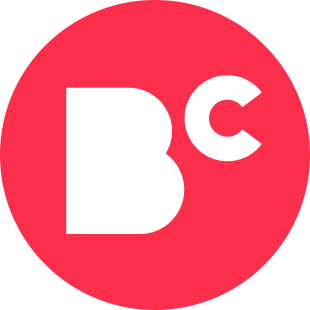 Staff Writers
Writer
The staff writers for BestColleges collaborate to deliver unique, student-driven content on topics such as career development, college life, and college planning....
Edited by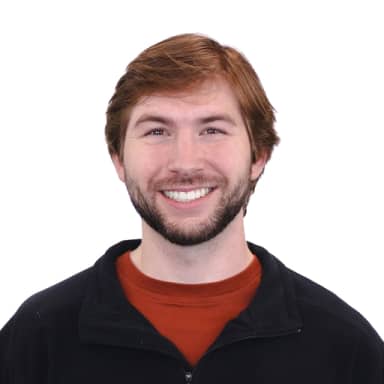 Tyler Epps
Editor & Writer
Tyler Epps is an editor for BestColleges. He writes and edits content about higher education, specializing in degree planning and college rankings. He is passionate about helping students prepare for college and navigate their educational journey. He...
Updated on October 2, 2023
---
Students typically start thinking about colleges to apply to in 10th or 11th grade.
Most learners submit applications to 4-12 colleges.
By following a sequence of steps, students can feel confident in their college decision.
---
A college degree can open the door to better job opportunities and higher salaries.
According to a 2020 report by the Bureau of Labor Statistics, workers with a bachelor's degree as their highest level of education earned an average of $524 more per week than workers with only a high school diploma. What's more, many jobs require candidates to have at least a bachelor's degree.
Choosing a college that can help you achieve both your personal and professional goals is critical to your success. Ultimately, it's up to you to determine which factors are most important for your lifestyle and what you hope to get out of higher education. Once you've identified these factors, you can create a shortlist of schools and begin researching them.
This guide explains how to compare colleges, what to look for in a college, and how to estimate your chances of getting into your dream school.
How Many Colleges Should You Apply To?
According to most admissions experts, students should apply to between four and 12 schools, depending on their application fee budget. You can divide schools into "reach," "target," and "safety" schools to help ensure you're submitting applications to a balanced mix of institutions.
That said, some prospective students have a really good sense of the college or university they want to attend and don't feel compelled to apply to multiple schools. Rather than spending application fees at schools they have no interest in attending, these learners may prefer to keep their application pool small, applying to a few schools or even just one.
Understand, though, that by applying to fewer schools, you face a higher risk of getting rejected from all colleges you apply to.
How to Compare Colleges and Narrow Your List
It's not always easy deciding on a college to apply to or attend. By following the steps below, you can choose the right college and feel good about your decision.
Step 1: Make a College List
Early in the process, sit down with your parents/guardians or someone you trust, such as your school guidance counselor, to develop a list of colleges that interest you. This list can include public and private schools, both local and out of state.
You'll want to consider a variety of experiences and outcomes before making a final decision. Ideally, this list should include 10-15 colleges, all of which should offer majors that align with your interests and professional goals.
Step 2: Rank Your Wants and Needs
Knowing what you want and need from the college experience can help whittle down your initial list of schools. For instance, you may want a Big 10 experience with a large student body and plenty of campus activities. Alternatively, a more intimate campus with a liberal arts background may better fit your needs.
Step 3: Visit College Campuses
The internet remains an incredible resource for researching colleges and universities, learning about degree programs, and getting to know faculty and staff. Still, looking at a school's website does not provide the same insight as visiting the campus in person.
By exploring college campuses, you and your family can get a better feel for the institution's culture, ask questions, eat in the cafeteria, and browse on-campus housing. See whether you can readily picture yourself attending.
Popular Online Programs
Learn about start dates, transferring credits, availability of financial aid, and more by contacting the universities below.
Step 4: Compare Financial Aid Offers
After applying to the colleges on your shortlist, you must wait for acceptance letters and financial aid award letters to arrive. In addition to funding provided by the federal government through the FAFSA, you can receive financial aid packages from individual schools.
If you're aiming to graduate with little to no debt, a higher financial aid package could be the determining factor that helps you pick a school. By evaluating financial aid award letters and comparing annual costs, you can get a clearer sense of your true out-of-pocket costs.
Step 5: Weigh the Pros and Cons of Each College
After completing the steps above, it's time to sit down with a trusted advisor to weigh the pros and cons of each college and see which one best meets your criteria. For example, the school that offered the most money may allow for the least amount of debt, but what if it doesn't offer a campus culture that aligns with your needs?
Gathering ample information about your target schools can better prepare you to choose your college and find an institution that's the best fit for you.
What to Look for in a College: 7 Factors to Consider
Choosing a college to attend is a big decision, and students should carefully weigh their options to determine which school is ultimately right for them. While every student has different needs and interests, all should consider the following factors to help inform their decision.
1. Geographic Location
Location is one of the most significant factors in choosing a college for many students. If you decide to stay in your home state and attend a public school, you can qualify for in-state tuition, potentially saving you a lot of money on college.
You can also cut costs on travel since car rides are usually less expensive than airfare. Consider whether you want to live in a rural area, a sprawling metropolis, or someplace in between.
Small college towns often offer a more intimate sense of community that lets you build strong relationships with peers and professors. In contrast, schools in large cities can grant you access to more social and cultural activities, not to mention internships with major companies and nonprofits.
2. Academic Majors Available
If you already have a clear sense of your academic path, it's important to make sure that any school you consider offers a major that fits in that pathway. For instance, students who know they want to study art history should not seriously consider schools that do not offer this degree.
Conversely, students who are still undecided about their academic goals may want to consider choosing a college that offers a wide variety of majors.
3. Academic Quality
Despite what its marketing team may want you to believe, no school can offer the best programs in all fields of study. Before choosing a college, you can get a sense of its overall academic quality and reputation by looking at BestColleges' rankings.
Next, check that the college is accredited. Then, see whether individual academic departments are accredited in their field. For example, if you plan on pursuing a took out already has one, you'll likely want a program that's been accredited by a relevant professional association.
You might also try to gauge the career and research achievements of the faculty in your target department by seeing whether they've won any awards or received recognition for any groundbreaking publications or discoveries.
4. School Size
Colleges and universities come in all sizes, from small liberal arts colleges with fewer than 1,000 students, to big state universities that enroll over 50,000 students annually.
While small schools may not offer as many programs as large universities, they often provide specialized degrees — including self-designed majors — and hands-on learning opportunities. Small colleges can also mean smaller class sizes, allowing you to easily access one-on-one support from professors and academic advisors.
Students with clear interests and goals tend to thrive at big universities because they can take advantage of the diversity in coursework, activities, and professional resources. Larger schools often maintain well-stocked libraries, state-of-the-art research facilities, and nationally recognized sports teams.
5. Overall Cost
Choosing a public college near your hometown often means you'll qualify for lower tuition rates.
According to the National Center for Education Statistics, in-state residents attending a four-year public institution paid an average of $9,349 in tuition and fees in 2019-20, whereas out-of-state students paid $27,023. Private colleges, which do not consider residency status, charged learners an average of $32,769 in tuition and fees in 2019-20.
On top of tuition, you'll need to factor in room and board, transportation, books and supplies, and other miscellaneous student fees when calculating the total cost of attendance.
Many of the best colleges boast affordable tuition and substantial financial aid packages. Make sure to speak with an academic advisor about the loans, grants, scholarships, and work-study opportunities offered by your prospective school.
6. Campus Environment
Because personal and professional growth also occurs outside the classroom, it's important to consider the campus environment when choosing a college. Depending on your interests, you may want to look into schools with a strong commitment to Greek life or a vibrant art scene.
If you value the spirit of sports camaraderie, you might consider schools with renowned athletic teams so you can attend games and other social events. Similarly, colleges with active intramural sports organizations can allow you to make friends through recreational and competitive activities.
If academic achievement is your main focus, consider enrolling at a research university that's recognized by the Carnegie Foundation. These institutions funnel substantial resources toward student and faculty research projects.
7. Resources and Support Systems
To foster long-term success, you should consider your needs and wants as a whole person, not just as a student. Before choosing a college, make sure the school can accommodate your spiritual life and any medical conditions or special learning requirements you may have.
Many students experience homesickness and other emotional challenges when starting college, so it's a good idea to check the availability of counseling services and health and wellness programs ahead of time.
While writing assistance and tutoring are ubiquitous among higher education institutions, be sure you can conveniently access these resources should you end up needing them.
Finally, your college of choice should offer an array of career services to help you secure internships, network with potential employers, and create engaging resumes and cover letters.
Popular Online Programs
Learn about start dates, transferring credits, availability of financial aid, and more by contacting the universities below.
What Are My Chances of Getting Into a Good College?
Nobody can perfectly measure one's chances of getting admitted to a specific college. Nevertheless, you can review information provided by schools to better understand your likelihood of getting in. For instance, schools routinely publish average ACT/SAT scores and GPAs of accepted students.
While these two factors play a large role in the decision-making process for some admissions officers, other merits can also help students stand out, such as taking a variety of AP classes (and earning high AP test scores).
Additionally, demonstrating an established commitment to community engagement, extracurricular involvement, and volunteering can help set you apart from other applicants.
Frequently Asked Questions About Choosing a College
When do you have to decide on a college?
The process of choosing a college can be divided into two general stages. The first takes place during the application process in the fall of your senior year as you figure out which schools you want to apply to. The second occurs in the spring after you've received admission decisions.
Most high school seniors apply to several colleges that interest them, though it's common to have a single top choice. In the spring, once you've received admission decisions from all the colleges you've applied to, you'll need to start thinking hard about which school you want to attend.
The national deadline for submitting your college decision and nonrefundable deposit is May 1 (for enrollment the following fall).
When should you start looking at colleges?
Students can start looking at colleges as soon as they want, but realistically it may not make much sense to begin intense research before your sophomore or junior year of high school.
Many view the second half of 11th grade as the most important time for starting the college search process. At this point, many students have already taken the ACT/SAT at least once and have a couple AP, IB, and/or honors courses under their belts.
Can I accept more than one college offer?
true
Ultimately, it is considered unethical to accept an offer from more than one school. Accepting offers from multiple colleges means you're saying that you plan to attend an institution when that's not the case. This is also unfair to other students who may be on waitlists.
Prospective students still waiting for acceptance letters or information about financial aid from their top-choice school can inform other colleges they've been accepted to about their situation and thought process. This is a more ethical approach, rather than accepting multiple offers and pulling out later.
Feature Image: SDI Productions / E+ / Getty Images