How to Write an Email to a Professor
BestColleges.com is an advertising-supported site. Featured or trusted partner programs and all school search, finder, or match results are for schools that compensate us. This compensation does not influence our school rankings, resource guides, or other editorially-independent information published on this site.
Ready to start your journey?
College offers a unique set of challenges. At the same time you need to excel in your courses, you need to think about how you're interacting with peers and instructors. Communicating effectively — whether by email or in person — is essential for establishing a professional network, but it's a skill that doesn't receive much emphasis in college.
College is the start of your professional life, and learning how to email a professor can set you up for success early on. As a freshman in college, I made my fair share of email faux pas, and while working with English 100 students in graduate school, I saw a number of student emails that still make me cringe.
Below, I've outlined some general rules and helpful email etiquette tips for reaching out to college instructors.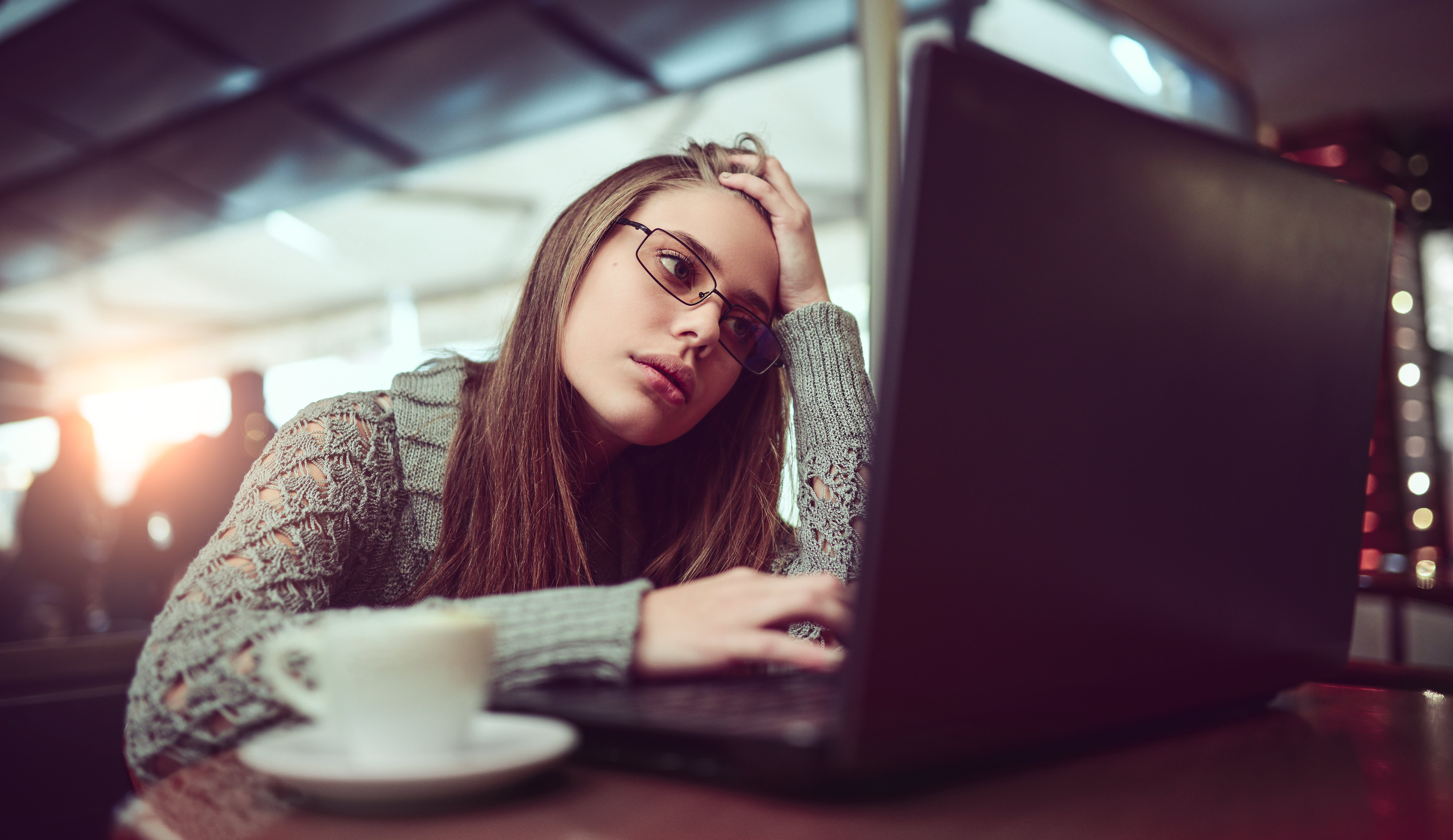 Email Etiquette for Students: The Basics
Students often fail to realize that a professor may not know who they are, especially in the beginning of a semester or in a large lecture class. Instructors may also teach multiple classes or sections, so specifying the class or section number is essential.
When you email a professor, it's helpful to begin with something along the lines of, "My name is John Doe, and I am in your ART 150 course this semester."
Remember that the instructor or professor you are emailing is in charge of your grade. If you have a request or question, adding a "please" or "thank you" is an easy way to convey that you appreciate their help and time.
Instructors are often strapped for time, so don't waste it. Do not send an instructor an essay explaining why you can't turn in a paper on time. Explain the issue concisely, and if you have a request, get to the point.
For example, if you know you need to miss a day of class, two sentences is more than sufficient: "I'm sorry, but I will have to miss next Monday's class due to an appointment. Will this impact my participation points for that day?"
Instructors are experts at detecting dishonesty and excuses, but believe it or not, most tend to be understanding and accommodating if you have extenuating circumstances. If you are stressed and need extra time on an assignment, be honest about what's going on and approach the issue directly.
For example, if you have to maintain a busy work schedule while in school and can't find enough time to complete an assignment, you might phrase your request this way: "I'm so sorry, but my work schedule this week is stressing me out. Is it possible I could have an extra day to complete the assignment?"
The instructor may or may not agree to your request, but they will appreciate the directness and honesty.
A professor can be a valuable mentor, but it's important to respect boundaries, particularly in the early stages of a student-teacher relationship. An instructor may not want to be privy to all the details of your personal life, so it's best to be general rather than specific in your communication.
For instance, if you need to miss class because of an injury, state that; however, if you find yourself going into detail about your blood loss or extensive emergency room visit, consider eliminating some details. You would be surprised at how often I saw emails from undergraduates with information I never needed or wanted to know.
The Do's and Don'ts of Email Etiquette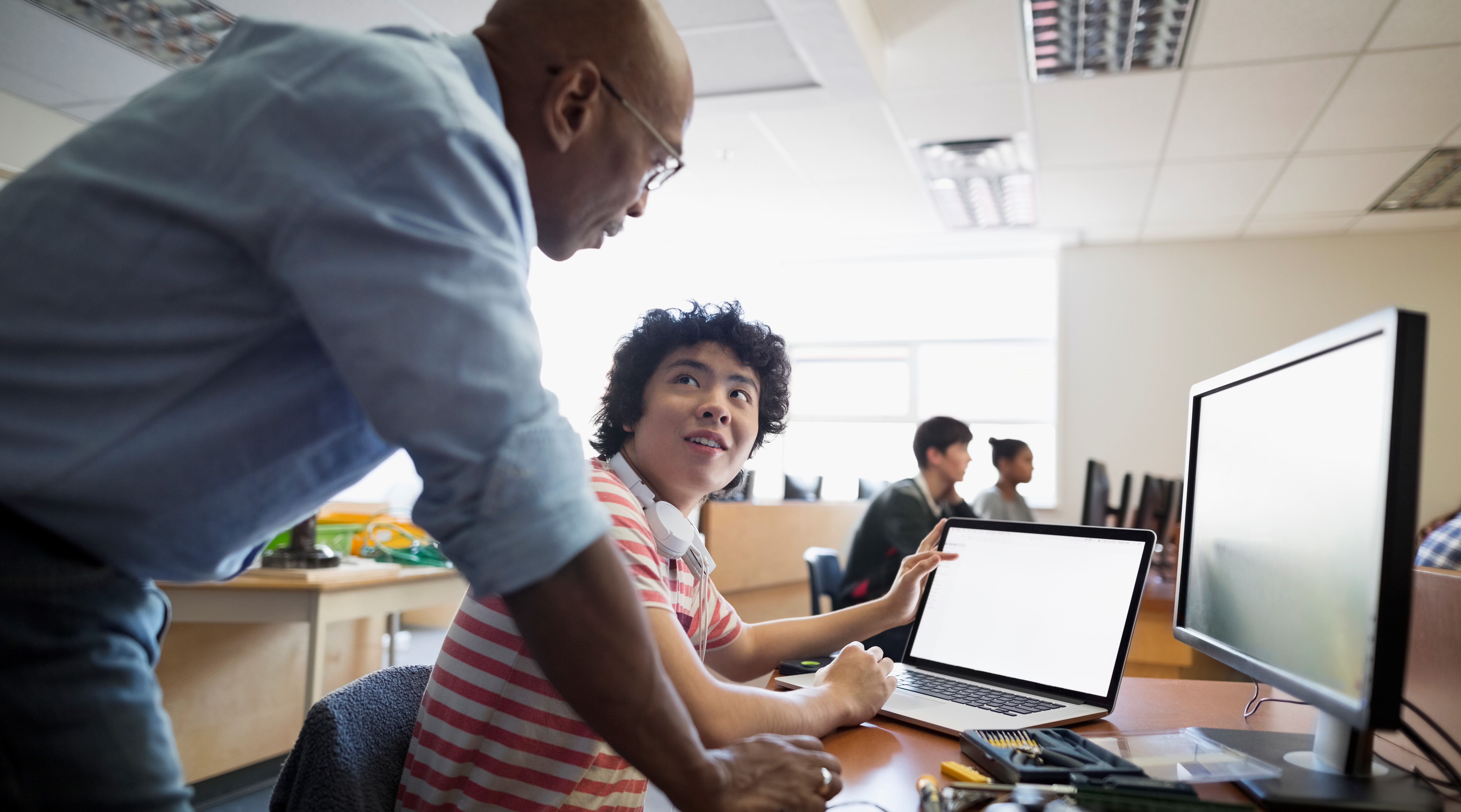 The Do's
true
✔Do Pay Attention to Your Subject Line
Students are often unsure what to write for the subject line of an email. The worst approach is to leave the subject line blank. Writing something simple, like the title of the course and a quick reference to your question or request, is a good way to grab your professor's attention.
For instance, if you have a question about an assignment, a subject line like, "ENG 100 Assignment Question" is a great way to preface your email.
✔Do Address the Recipient in a Respectful Manner
Unless an instructor explicitly says they prefer being called by their first name, it is appropriate to address them according to their academic position. If you're unsure of their exact position or title, you can always look at the class syllabus or find their school profile online.
For example, if your instructor, Jane Doe, is an adjunct, assistant, associate, or full professor, it is always a safe bet to address them as "Prof. Doe" or "Professor Doe." However, never address them by their specific title, such as "Assistant Prof. Doe." The term "professor" is a good catch-all for any kind of formal academic appointment.
Some professors, most of whom possess doctorates, might prefer the form "Dr. Doe." Instructors who aren't professors, such as postdocs, might also prefer being called "Dr." if that is the highest degree they've attained. For instructors without a doctorate, "Mr./Ms. Doe" is always appropriate.
✔Do State the Reason for Your Email Immediately
It may seem polite to begin an email with "How are you doing today?" However, that can be a waste of time when a professor has a full inbox. Simply state why you are emailing them in the first or second line. A statement like, "I will not be attending BIO 102 on Friday, December 13, due to a family emergency," is clear and concise.
✔Do Offer 3-5 Meeting Times If You Need to Meet in Person
It is not uncommon for professors to get emails with vague, open-ended questions such as, "Can we meet to talk about the assignment?" First, make sure you are aware of the instructor's office hours. If you can meet during those times, just give the instructor a heads-up in a quick email so they know to expect you.
If you can't meet during normal office hours, or if the instructor already has appointments during office hours, be sure you provide at least three times you are available to meet in your email. Ensure these times are at reasonable hours on different days and that the window is large enough for the instructor to squeeze some time in.
If you don't propose specific times, you are forcing a professor to email you back with options, which wastes their time. If none of the proposed times work for the professor, they can offer their own.
The Don'ts
true
✘Don't Omit Essential Information
Once you are done writing an email to a professor, reread your email to make sure you haven't left out any important information. I have received emails where the student does not state what class they are in or even their full name. If you are emailing to say you will miss class, be sure to include the class date in question.
✘Don't Be Curt and Informal
One of the most memorable emails I received from a student was a one-line email. It had no opener or salutation and was incredibly informal and riddled with spelling errors. Emails like this can be frustrating for a professor. If you are taking the time to email a professor, make sure you consider how you are coming across and consider the aspects of an email that will make you sound more professional.
✘Don't Ask Questions That Are Covered on the Syllabus
Before you email an instructor about a question, check the syllabus or assignment sheet. Doing so can save you from the embarrassment of getting an email back with a response like, "This was covered on the syllabus." Reading the course materials thoroughly can save both you and your professor time and effort.
✘Don't Wait Until the Last Minute
If you don't think you will be able to complete an assignment on time, email the instructor immediately. Waiting until the day an assignment is due to request an extension is generally not acceptable.
The same rule goes for a grade calculation. Come finals time, my inbox would flood with students asking what score they needed on the final to get a passing grade. Do the grade calculation yourself by keeping track of your grades throughout the semester.
Overall, remember to think of your professor as an approachable person. As is the case with most interactions in life, being polite and respectful of their time goes a long way. Learning how to send a concise email now will also benefit you in future endeavors, be they academic, personal, or professional.
Learn about online bachelor's in healthcare management programs, career opportunities, job growth projections, and salaries. South Carolina is a great place for students to attend community college and prepare for careers in high-growth industries like biotech and aerospace. A guide to educational opportunities offered at the best community colleges in Oregon and career paths that await graduates.
BestColleges.com is an advertising-supported site. Featured or trusted partner programs and all school search, finder, or match results are for schools that compensate us. This compensation does not influence our school rankings, resource guides, or other editorially-independent information published on this site.
Compare your school options.
View the most relevant school for your interests and compare them by tuition, programs, acceptance rate, and other factors important to find your college home.