Best Online Master's in Management Programs of 2021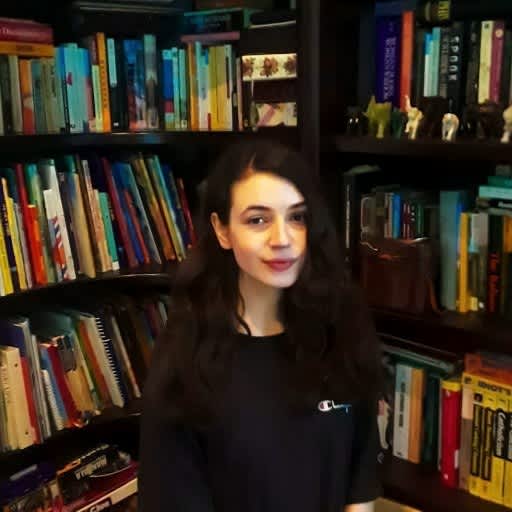 BestColleges.com is an advertising-supported site. Featured or trusted partner programs and all school search, finder, or match results are for schools that compensate us. This compensation does not influence our school rankings, resource guides, or other editorially-independent information published on this site.
Ready to start your journey?
Management is a broad discipline, but most master's in management programs equip learners to oversee business operations in various capacities. In these programs, students learn how to strategize business practices, lead employees, serve clients, and network with business personnel, such as vendors or consultants.
Like any graduate degree, a master's in management can be a significant financial investment. According to the National Center for Education Statistics (NCES), the average yearly cost of a graduate degree from a public university was about $12,170 during the 2018-2019 academic year. The mean cost at a private university was roughly $25,930. However, students who enroll in an online program may be able to save on costs.
Earning a master's in management can also be a substantial time commitment, although exact program length depends on the institution and program. Some accelerated programs might take just one year to complete.
Most full-time management students complete their degrees in about two years. Part-time students generally take longer to finish this degree. Online master's programs provide a greater degree of flexibility and may be a more realistic option for working students.
Students generally enter these management and business degree programs because they are interested in pursuing careers in related fields. Graduates can find employment in a diverse array of positions, niches, and industries. Many management careers are also lucrative. For example, according to the Bureau of Labor Statistics (BLS), human resources managers earned a median annual salary of $121,220 in May 2020.Sales managersearned a median salary of $132,290.
Many jobs in this field are also in high demand. For example, the BLS projects 17% job growth for financial managers between 2020 and 2030 — a much higher projected rate of growth than the 8% average across all occupations.
What Can I Expect From an Online Master's in Management Program?
Students interested in pursuing a master's in management should have strong leadership, collaboration, problem-solving, and interpersonal skills. Generally speaking, management roles require professionals to maximize efficiency and manage various projects and operations. However, management professionals must also develop a practical understanding of business theory, finance, and marketing, and collaborate with specialists in these fields.
Master's in management programs typically consist of 30- 38 course credits. Although accelerated one-year programs are available, this degree typically takes two years of full-time study or 3-4 years of part-time study to earn. Some programs may require students to complete a set number of internship hours, although many students choose to supplement their coursework with an internship voluntarily to gain hands-on enrichment and experience.
Because management is a relatively broad area, many students pursue specific concentrations to align their coursework with their career interests. Some common concentrations include:
Hospitality and Event Management
Financial Management
Nonprofit Management
Human Resource Management
Global Supply Chain Management
Still Looking for the Right Fit? Discover Similar Programs.
What Courses Will I Take in an Online Master's in Management Program?
Theory and Practice of Management
This course explores various theories of optimizing business management practices. Students learn about past and present applications of management strategies and learn about how various methods might materialize in the future, particularly with the emergence of new technologies.
Financial Management
Management personnel often utilize a practical understanding of finance to guide business decisions. In this course, students learn essential financial management skills like capital budgeting, risk analysis, financial statement assessment, and strategic investment practices.
Management Communication
In this course, students learn how to use written and verbal communication to persuade and engage audiences in business settings. This course details how management professionals can use writing and speaking to encourage collaboration and engage audiences both inside and outside of the organization.
Management Leadership
This course details essential strategies for leading a collaborative and efficient team. In management leadership courses, learners study the efficacy and appropriateness of different leadership styles, and explore various communication and negotiation techniques.
Business Strategy
In this course, learners analyze theories and applications of various business strategies, with an emphasis on planning, informed decision-making, and financial forecasting. Students analyze real-world applications by reading case studies and other relevant literature.
Find the Tools You Need to Get Started on Your Degree
What Are the Admission Requirements for an Online Master's in Management Program?
To enter a master's in management program, applicants must hold a bachelor's degree, though there is usually no specific area of study required. Most programs accept applicants from nearly every undergraduate major. However, an academic background in business, economics, finance, or marketing can demonstrate prior knowledge and improve an applicant's chances of being accepted into a program.
In addition to standard admission requirements, such as test scores, resumes, and transcripts, some institutions require applicants to submit personal statements in which they summarize their background, accomplishments, and goals in a brief essay. Some smaller or more competitive programs also conduct interviews, either virtually or in person, to find out more about applicants' backgrounds, abilities, and interests.
Application
To apply for graduate programs, prospective students usually submit basic information byfilling out an application. Although undergraduate programs often utilize platforms like the Common Application, which allow students to fill out their essential information and apply to multiple colleges online simultaneously, graduate schools typically have institution-specific applications available through their admissions departments.
Test Scores
Although many programs are test-optional, some schools require applicants to submit either GRE or GMAT scores. Some more competitive programs may prefer a minimumGRE score of about 318 or a minimum GMAT score of about 650.
Letters of Recommendation
In most cases, admissions departments try to assess applicants holistically. Metrics like undergraduate GPA and standardized test scores are important, but supplementary materials, like letters of recommendation, can better represent applicants' experiences, competencies, and character. Many schools require 2-3 letters of recommendation. These may be written by employers, professors, advisors, and/or supervisors.
Resume and Work Experience
Because of the practical nature of management curricula, previous leadership or industry experience can reflect well on an applicant's background and professional capabilities. Although cataloging work experienceson a resume can help applicants stand out, many individuals enter master's programs immediately after earning undergraduate degrees. Few institutions actually require applicants to have previous work experience.
Essays
Like letters of recommendation,application essays allow institutions to assess applicants' goals, experiences, values, capabilities, and personalities. Prompts may ask applicants how earning a master's degree will help them achieve their professional goals or what types of roles they hope to pursue after graduating. Many admissions professionals use essays to assess applicants' writing and communication skills.
Official Transcripts
Graduate programs require applicants to submit their undergraduate transcripts. Admissions professionals not only look at applicants' GPAs, but also assess their academic backgrounds and demonstrated areas of interest. Although some programs allow students to transfer credits, more specialized course requirements and institutional differences may prevent some prior classes from counting.
What Can I Do With an Online Master's in Management Degree?
Career Outlook
Depending on their career interests and previous experiences, graduates can use a master's in management to work in a wide variety of fields or industries, including marketing, entertainment, hospitality, finance, insurance, and consulting.
Although the job market is competitive, graduates with a master's in management can leverage their academic credentials and additional work experiences to find in-demand careers. The BLS projects that 31,800 new positions will be created for advertising, promotions, and marketing managersand 27,900 new positions will be created for sales managersbetween 2020 and 2030. Additionally, during this period, the number of jobs available for financial managers is projected to grow 17% — more than double the national average growth rate of 8%.
After graduation, many management professionals enter lucrative occupations. For example, according to the BLS, financial managers earned a median annual salary of $134,180, sales managers earned $132,290, and advertising and marketing managers earned $141,490 as of May 2020.
See where an online master's in management degree can take you. Learn more about management careers.
There will most likely be an interlink here.
Career Paths
Career name
Human Resource Manager
These managers oversee a company's human resources (HR) department, which typically specializes in hiring employees, maintaining human-centered regulations in the workplace, and managing employees' compensation and benefits. In larger companies, human resource managers might lead a larger HR team. Alternatively, in smaller companies, these professionals assume a broader range of duties. Students interested in this career might pursue concentrations or internship opportunities in HR.
Median Annual Salary (May 2020): $121,220
Administrative Services and Facilities Manager
These professionals oversee a variety of administrative duties within an organization or department and lead clerical employees. They may organize documents, oversee recordkeeping procedures, plan or enforce deadlines, and ensure that departments meet productivity or financial quotas.
Median Annual Salary (May 2020): $98,890
Management Consultant
These business management experts analyze the operations and leadership infrastructures of various organizations. They advise upper-management professionals on how they can maximize profit or efficiency. Usually, clients hire consultants from outside an organization to strategize companies' policies, budgets, and leadership actions.
Average Annual Salary (October 2021): $88,820
Advertising and Marketing Manager
These individuals collaborate with marketing teams to plan promotional initiatives like ad campaigns and product launches. Often, these professionals conduct market research and use empirical data to inform strategies. They may also negotiate marketing or sponsorship contracts with representatives from media platforms like television stations or websites.
Median Annual Salary (May 2020): $141,490
Financial Manager
These professionals manage a company's finances using sales data. They consider overhead costs and past reports to inform financial decision-making and maximize organizations' growth. These managers must also be adept at financial forecasting and risk management. Students interested in this career path might pursue a concentration in financial management.
Median Annual Salary (May 2020): $134,180
Management Not For You? Check Out These Related Careers.
Continuing Education
Most upper-level management roles do not require a doctoral degree. Many graduates with a master's in management choose to advance their careers primarily by gaining additional professional experience. However, those looking to teach business or management at the postsecondary level can earn adoctorate in business administration.
Professionals looking to advance in specific occupations or niches might also pursue professional certifications or licenses. For example, the Project Management Institute offers a PMP certificationfor project management professionals. And the Association of International Product Marketing and Management provides a certificate in brand management for marketing and PR professionals.
How Do I Choose an Online Master's in Management Program?
Cost
The true cost of a program is often one of the most critical factors that students consider when selecting a graduate school. The total tuition cost for a master's degree varies widely depending on many factors, but typically costs $23,000-$46,000. Often, students pay additional fees for technology, books, or student services.
According to NCES, the mean cost of a graduate degree was about $19,310 per year in 2018-2019. A degree from a public university was about $11,500 a year, while students attending private institutions paid more than $23,000 a year. Often, online students pay on a per-credit basisas they may not adhere to a traditional academic calendar.
Program Format
Although pursuing a master's in management can be a daunting time commitment, students can often choose a program format that is compatible with their educational goals and work obligations. This master's degree typically takes full-time students two years to complete, but motivated learners may be able to find accelerated programs. Alternatively, other learners may find that a part-time schedule is more realistic if they have to balance their studies with work or personal obligations.
Students interested in earning an online master's in management can also consider whether to pursue a synchronous or asynchronous learning format. In synchronous programs, students must attend live lectures or meetings and follow a more rigid course schedule. Asynchronous programs allow students to complete coursework largely on their own time, using resources like forums, email correspondence, audio recordings, databases, videos, and slide shows to cover key concepts.
Location
Students planning to attend in-person courses should consider the location of potential schools, and whether they will be able to reasonably commute or relocate. Students earning an online master's in management should also research whether they can complete their courses entirely online, or if there are any on-campus requirements or mandatory hybrid courses.
Accreditation
To receive institutional accreditation, schools are assessed by either regional or national accrediting bodies, which set standards of academic excellence. Specific degree programs are sometimes assessed by field-specific accrediting bodies, such as theAssociation to Advance Collegiate Schools of Business. It is important for prospective students to research schools' accreditation as employers typically look for candidates with degrees from reputable, accredited schools.
Student Support
The availability of student support programs likementorship programs, career services, tutoring resources, and alumni connections can be important. Tutoring and writing centers can solidify learners' academic understanding, and alumni networking resources and career services can help students navigate the early stages of their postgraduate careers. These programs can becrucial for online students, as remote learners do not always have the same opportunities to network with peers, administrators, and faculty members.
2021 Best Accredited Online Master's in Management Programs
Rankings compiled by the the BestColleges Ranking Team
Is your school on this list? Get the BestColleges ranking seal.
How We Rank Schools
At BestColleges, we believe a college education is one of the most important investments you can make. We want to help you navigate the college selection process by offering transparent, inclusive, and relevant school rankings.
Our rankings are grounded in a few guiding principles and use the latest statistical data available from trusted sources. Read our ranking methodology. We hope our approach helps you find the school that is best for you.
Frequently Asked Questions About Management Programs
Is a master's in management worth it?
true
A master's in management can be a major asset for professionals seeking higher-level job prospects or advancement opportunities. Not all upper-level management positions require a master's degree. However, pairing a master's in management with relevant work experience can help professionals gain credibility and stand out among other job candidates.
Many institutions also provide students with essential networking or mentorship opportunities. Connecting with students, faculty, and alumni can be important for graduates looking to secure jobs or internships, or simply learn more about their field. Some schools even provide career advancement infrastructures, such as alumni-specific job boards.
What can I do with a master's in management?
true
A master's in management can be an extremely versatile degree, though some students prefer to refine their studies with concentrations that align with their intended careers. Many graduates aim to lead departments, teams, or organizations in some capacity.
Graduates can oversee organizations' output and productivity as administrative services and facilities managers, project managers, or industrial production managers. They can also manage organizations' external communication strategies as public relations and fundraising managers or advertising, promotions, and marketing managers.
Professionals might pair their management backgrounds with expertise in other areas. Financial managers, for example, integrate a comprehensive understanding of financial decision-making. Some professionals prefer to evaluate the management procedures of other organizations as third-party analysts or consultants.
Are management majors in demand?
true
Individuals with a master's in management can find in-demand career options after graduation. Many management occupations exceed the national average projected growth rate of 8% from 2020-2030. For example, the BLS projects that the number of training and development manager positions will increase by 11% over that time span, while jobs for public relations and fundraising managerswill increase by 13% and positions forfinancial managerswill increase by 17%.
How much money can I make with a master's in management?
According to PayScale, graduates with an MS in business management earn an average salary of about $78,000 per year. However, earning potential depends heavily on a worker's occupation, level of experience, industry, and specific company.
For example, BLS data indicates that in May 2020, administrative services and facilities managers earned a median annual salary of $98,890,industrial production managersearned a median yearly wage of $108,790, and human resources managers earned a median salary of $121,220 per year.
What are the highest-paying jobs I can get with a master's in management?
Certain management niches and occupations are extremely lucrative. Although the BLS reports that sales managersearned a median annual salary of $132,290 in May 2020, those working in professional, scientific, and technical services earned a median salary of $155,490 and those working in finance and insurance earned $163,630.
In addition, financial managers working inprofessional, scientific, and technical services earned a median annual salary of $154,790 in May 2020. While workers specializing in the management of companies and enterprises earned a median wage of $149,300 per year. Furthermore,advertising, promotions, and marketing managers working in finance and insurance earned $150,280 per year.
Check out the top books for MBA students. Supplement your education, learn critical business concepts, and find a competitive edge in the field. Whether you're new to business or a seasoned professional, earning a business certificate online can help you advance your career and take home more money. Should you choose a full-time or part-time MBA program? Learn more about the pros and cons of each.
BestColleges.com is an advertising-supported site. Featured or trusted partner programs and all school search, finder, or match results are for schools that compensate us. This compensation does not influence our school rankings, resource guides, or other editorially-independent information published on this site.
Compare your school options.
View the most relevant school for your interests and compare them by tuition, programs, acceptance rate, and other factors important to find your college home.