Fastest Online Business Degree Programs
Need to prepare for a business career fast? Explore this ranking of 10 accelerated degrees in business.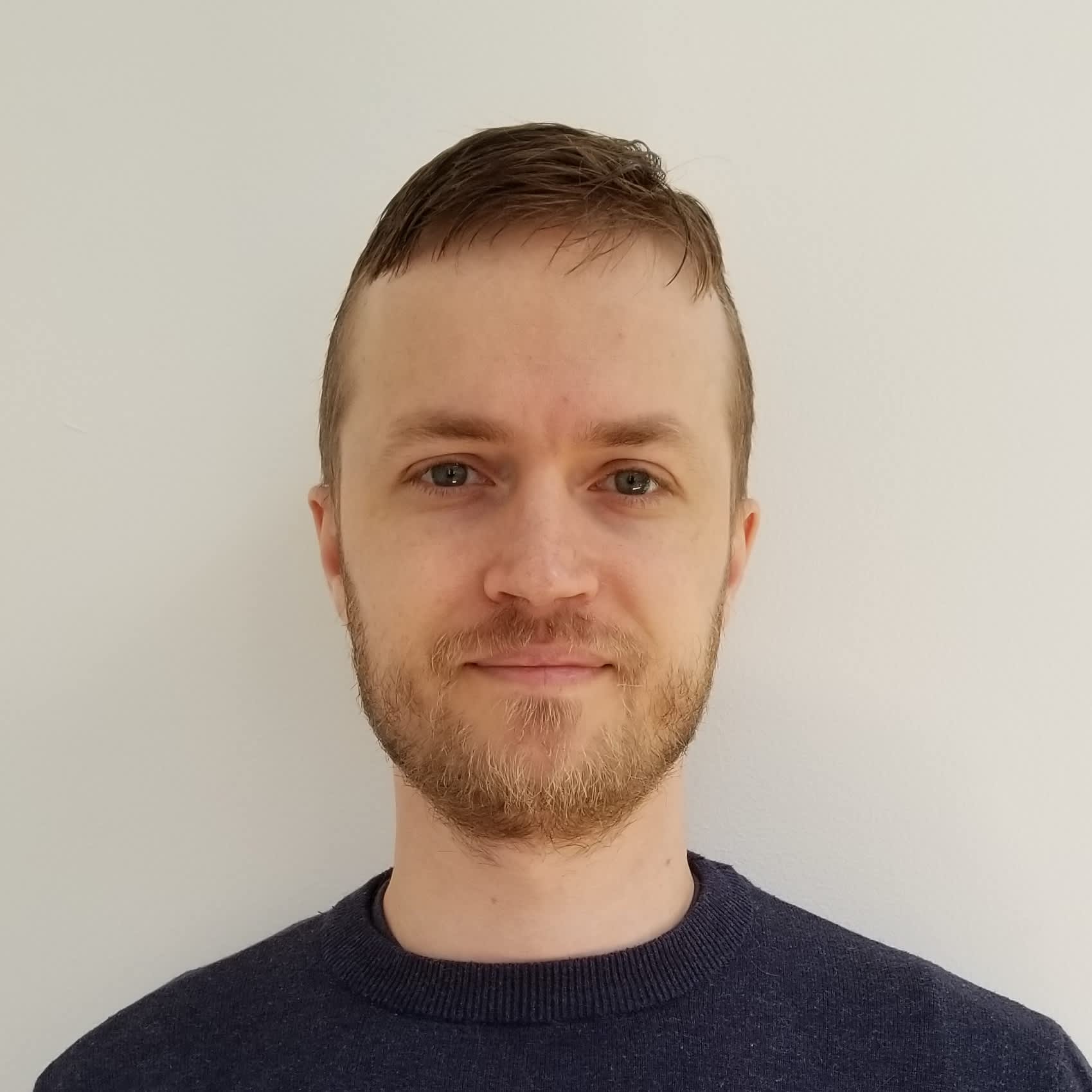 Students wanting a fast-tracked education can consider accelerated degree programs and degree completion programs. In an accelerated bachelor's program, degree-seekers complete the same amount of schooling as students in standard programs in less time. Degree completion programs are targeted toward students with some college coursework wanting to finish their degrees.
Graduates of business accelerated programs can enter the workforce faster to pursue jobs in the business, financial, and management sectors, some of the largest occupational groups.
Since accelerated programs in business typically have the same number of credits as traditional programs, they tend to have similar costs. In 2019-20, undergraduate students paid an average annual tuition of $9,349 in public schools and $32,769 in private schools, according to the National Center for Education Statistics (NCES).
Discover the career outlook and program expectations of an accelerated business degree and career. We also provide a ranking of the fastest online bachelor's in business offered through the top online schools.
How Fast Can I Get an Online Bachelor's in Business?
The length of an accelerated bachelor's in business varies by school, but most take 2-3 years. These programs usually require a standard 120 credits, but class sessions are condensed. Standard programs feature 14- to 16-week sessions, but accelerated sessions run between 7-8 weeks or less.
In standard programs, full-time learners complete about five courses each semester, spending about 15 hours in class and studying for 30 hours each week. In an accelerated program, course loads are doubled. Students could spend up to 90 hours each week between classes and studying.
Students pursuing degree completion programs transfer their college credits and may earn their degree in as little as one year.
What Can I Expect From an Accelerated Online Bachelor's in Business Program?
A bachelor's in business attracts all kinds of students, including good communicators, problem-solvers, and innovators. An accelerated degree in business, however, appeals to a more select group. Prospective students should consider both the pros and cons of accelerated degrees, including the heavier course loads.
In an online bachelor's degree, students learn business strategy, operations, and management skills. Many programs offer concentrations, which can open up doors for specialized careers and further study. Some popular specializations include accounting, finance, and human resources.
Business students also have degree types to consider, such as a bachelor's in business administration (BBA), a BA, and a BS. While all degree types offer similar career potential, the courses and requirements vary. For instance, BBA programs emphasize practical training, BA programs focus on interdisciplinary business applications, and BS programs focus on analytical and applied approaches.
Still Looking for the Right Fit? Discover Similar Degree Programs.
What Courses Will I Take in an Accelerated Online Bachelor's in Business Program?
Financial Accounting
In this course, students learn about the fundamentals of accounting, including the accounting cycle and financial statement basics. They also record and review transactions and analyze financial health and business performance.
Business Principles
Students in this course examine the various aspects in business, including marketing, resource management, finance, and economics. They also look at the application and standards of business ethics and communications.
Marketing Management
This course explores marketing's role in consumer engagement and how organizations and professionals can manage this process. Students look at methods for identifying markets and opportunities, developing marketing campaigns, and monitoring progress.
Business Statistics
In this course, students gain insights from data, including past performances, consumer activities, and market information. They develop skills and expertise in data modeling, visualization, knowledge deployment, and reporting.
Microeconomics
Students learn the terminology and functions of economics as it relates to people and organizations. They look at the production, exchange, and consumption of goods and services, along with the forces that impact them.
Find the Tools You Need to Get Started on Your Degree
What Are Admission Requirements for an Accelerated Online Bachelor's in Business Program?
For admission into an accelerated online bachelor's in business, students usually need a high school diploma or a GED certificate. Due to the intensity of accelerated programs, applicants may also need a minimum 3.0 GPA to demonstrate their academic capabilities.
Online programs have similar requirements as on-campus programs, with the exception of the technological requirements needed to participate in virtual classes.
Application
The requirements for an undergraduate applicationvary by school, as do the methods for submitting them. Many schools offer their own online portal to make uploading documents and reviewing progress easier for applicants. Prospective undergraduate students can also use one of the college application systems to manage their applications.
Test Scores
Depending on the school, applicants may need to submit scores from one of the college entrance exams. These test results provide insight into the student's academic strengths and help schools decide between similar applicants. Even when schools provide test waivers, applicants with strong scores can usually still submit their scores for consideration.
Letters of Recommendation
Letters of recommendationare a common application component. Prospective students typically submit written support from 1-3 of their teachers, guidance counselors, mentors, or employers. Reference letters might cover what makes the applicant unique or how well prepared they are for a bachelor's program.
Essays
Also known as college application essays or statements, this written portion of the application gives applicants a chance to reveal more about themselves, their circumstances, and their interests. Application essays can showcase a student's writing abilities. They can also demonstrate how well prospective students respond to instructions when schools provide essay prompts.
Official Transcripts
Prospective students almost always submit official transcripts, which provide details on their previous studies. For applicants to an accelerated degree in business, these records can help determine if they qualify for admission and have the necessary prerequisites. Transcripts may also indicate transfer credits for transfer students.
What Can I Do With an Accelerated Online Bachelor's in Business Degree?
Career Outlook
A bachelor's degree in business gives graduates access to a large and diverse field. The versatility of a business degree may be one reason why it's the most popular college major in the country, according to the NCES. Business graduates can pursue positions as administrators, analysts, consultants, and managers in many industries and organizations.
The Bureau of Labor Statistics (BLS) projects 8% growth for business and financial occupations between 2020 and 2030, which is about average. The $76,570 median annual salary in this sector exceeded the median annual salary for all occupations by more than $30,000.
See how a bachelor's in business can set you up for the future. Learn more about business careers.
Career Paths
Market Research Analysts
Market research analysts study consumer markets for organizations. Using various data collection methods, they gather and analyze information for insight into the consumer demands and market conditions. They then report their findings and help organizations apply it to marketing, pricing, and strategies.
Median Annual Salary: $63,920
---
Budget Analysts
These professionals analyze an organization's finances to look for ways to improve financial health and prepare healthy budgets. They assess organizational spending and financial needs, propose budget cuts or revisions, and consolidate budgets for greater efficiency. Budget analysts may also provide support for creating proposals and budget-related legislation and policies.
Median Annual Salary: $79,940
---
Human Resources Specialists
Human resources specialists help organizations with talent acquisition, identifying organizational needs, interviewing applicants, and reviewing their qualifications and fit. They may handle the entire hiring process, including laying out the compensation and benefits for new employees. These specialists may also manage the training and onboarding process for new hires.
Median Annual Salary: $62,290
---
Management Analysts
Management analysts review an organization's operations and finances to find ways to make them more efficient. They may look at revenues and expenses, inventory, or entire systems and processes. They develop proposals, discuss improvements with management and stakeholders, and help integrate their findings into strategy.
Median Annual Salary: $93,000
---
Financial Analysts
Financial analysts provide financial services to people and businesses. They assist with investment strategies, financial statement reviews, and evaluating their financial health. These analysts may handle an organization's entire investment portfolio or study industry trends to spot financial opportunities.
Median Annual Salary: $81,410
Business Not For You? Check Out These Related Careers.
Continuing Education
Business graduates can apply to various master's programs, such as an general MBA or an MBA in international business, to continue their education.
They can also pursue focused programs that make use of their analytical training, such as a master's in business intelligence. Graduates might also expand on their management skills with a master's in management or a master's in organizational leadership.
Graduates who cannot commit to a graduate degree may consider business certificates. These programs can help students specialize or qualify for more advanced positions in a shorter period.
How Do I Choose an Accelerated Online Bachelor's in Business Program?
Cost
Cost is an important factor for students when deciding between schools. It can also impact the type of school and program they choose. For example, learners will find differences between public and private schools, in-state and out-of-state, and online and on-campus program costs. Typically, attending a public school as an in-state student is the least expensive option.
Program Format
Prospective students should consider their ideal study schedules and learning formats when choosing a program. Learners can compare full-time vs. part-time studies and synchronous vs. asynchronous delivery methods. However, learners in an accelerated bachelor's degree program may have more limited choices.
Location
Students should consider a school's location when choosing online or on-campus programs. For example, online programs may require on-campus residencies or internships. Out-of-state programs may charge higher tuition rates.
Accreditation
Applicants should always check if their online school has college accreditation to ensure their degree is accepted everywhere. In a bachelor's in business, programmatic accreditation may come from the Accreditation Council for Business Schools and Programs or the International Accreditation Council for Business Education.
Student Support
A school's student services offerings can help learners succeed academically, prepare for their postgraduate careers, and manage their mental health. Online student services can help learners connect with campus resources and make use of the available mentorship programs and college internships.
Fastest Accredited Online Bachelor's in Business Programs
Rankings compiled by the BestColleges Ranking Team
Is your school on this list? Get the BestColleges ranking seal.
Popular Online Business Programs
Learn about start dates, transferring credits, availability of financial aid, and more by contacting the universities below.
Frequently Asked Questions About Fastest Online Business Programs
Can I get a bachelor's degree in one year?
Yes. You can complete a bachelor's degree in one year via degree completion programs and schools with generous transfer credit policies. Many schools allow learners to earn credits from previous training or life and work experience.
However, in an accelerated degree in business, completion times are typically 2-3 years. Since an accelerated bachelor's in business features about 120 credits, the amount of work required to complete the training in one year would be too taxing for learners.
Are accelerated degree classes worth it?
Yes. For students who can manage or need fast-tracked schooling, an accelerated degree can be worthwhile. These programs allow learners to complete a full bachelor's program in half the time of traditional programs. This allows them to enter the workforce and start earning incomes faster.
Students should also consider the online degree value for accelerated programs. In general, online programs are more accessible and flexible. For accelerated programs, specifically, asynchronous online training allows learners to maintain other work or family commitments.
Are accelerated bachelor's degrees as valuable as traditional degrees?
Yes. An accelerated degree in business, for example, is as valuable as a traditional business degree. Students take the same classes in both programs and can apply to similar careers afterward. The only real difference is the time it takes to graduate.
The shorter completion times can make the training more valuable for some students. In fact, employers may value an accelerated degree more than a traditional degree because it shows that the candidate is capable of thriving in a high-stress environment.
Is an accelerated bachelor's degree in business right for me?
Deciding if an accelerated degree in business is right for you requires considering how you might benefit from this program and how you might handle it. For example, you may want to complete your degree within a two-year period, making an accelerated program necessary.
Accelerated programs require students to dedicate a lot of their schedules to schooling. Not only that, they need to juggle more courses and assignments than traditional students. Students must also stay engaged and committed to their courses with fewer breaks.
Are accelerated degree programs affordable?
The cost of an accelerated degree in business can vary by school, but they typically have similar costs to standard programs. After all, most schools have a per-credit tuition system that is not affected by how quickly students move through the program.
In schools that charge tuition based on time, such as per-semester tuition rates, accelerated degrees may actually save students money. However, some schools may charge more for accelerated programs.
Image Credit: Shannon Fagan / The Image Bank / Getty Images
BestColleges.com is an advertising-supported site. Featured or trusted partner programs and all school search, finder, or match results are for schools that compensate us. This compensation does not influence our school rankings, resource guides, or other editorially-independent information published on this site.
Compare your school options.
View the most relevant school for your interests and compare them by tuition, programs, acceptance rate, and other factors important to find your college home.