5 MBA Facts to Know Before Applying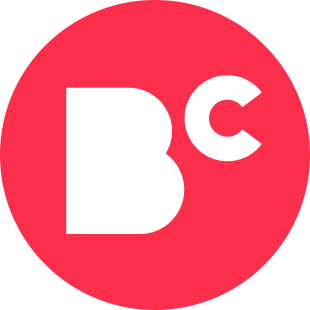 By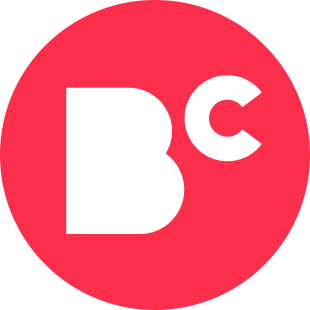 Staff Writers
Writer
The staff writers for BestColleges collaborate to deliver unique, student-driven content on topics such as career development, college life, and college planning....
Updated on March 16, 2023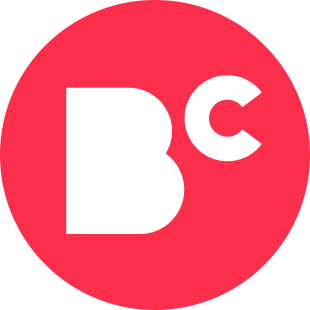 By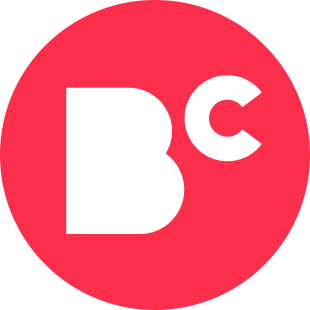 Staff Writers
Writer
The staff writers for BestColleges collaborate to deliver unique, student-driven content on topics such as career development, college life, and college planning....
Updated on March 16, 2023
www.bestcolleges.com is an advertising-supported site. Featured or trusted partner programs and all school search, finder, or match results are for schools that compensate us. This compensation does not influence our school rankings, resource guides, or other editorially-independent information published on this site.
Turn Your Dreams Into Reality
Take our quiz and we'll do the homework for you! Compare your school matches and apply to your top choice today.
---
MBA programs are among the most popular graduate degree programs.
Graduates with an MBA degree generally enjoy high salaries.
Prospective MBA students should research programs that meet their individual needs.
Not all MBA degrees are created equal; schools offer a variety of program options.
---
The popularity of the MBA continues to outlast the buzz of trending majors in emerging fields. Not even a global pandemic could detract from the appeal of the prestigious MBA for ambitious learners. The Wall Street Journal noted that admission to MBA programs in 2020-2021 was extremely competitive.
Read on to determine what critical factors can help you decide if, when, and how to apply for an MBA degree.
An MBA Can Increase Your Earning Potential
Many MBA grads enjoy a high return on investment (ROI). MBA programs attract emerging and experienced professionals looking to increase their earning potential after graduation. Master's degree-holders generally command a higher salary than competitors with only a bachelor's degree, so an MBA can come with exceptional ROI.
Graduates may enjoy an ROI of 250-325% the cost of MBA tuition at a top school. While MBA costs and careers vary, some graduates can earn perks such as a sign-on bonus, common among corporate and finance positions.
There Are Different Types of MBA Programs
Earning an MBA requires time, money, and dedication. Students should consider the benefits and drawbacks of the different types of MBAs, including flexible schedules, customizable curricula, and accelerated paths to graduation.
Below we break down some of the most common types of MBA programs.
What Are the Different Types of MBA Programs?
Full-Time vs. Part-Time MBA

Schools often offer full-time and part-time MBAs, each suited to different student types. Full-time MBAs tend to attract emerging professionals early in their career and offer immersive programs with maximum course loads. Part-time MBAs tend to offer more flexible schedules through campus-based or online study, ideal for mid-career professionals with demanding work and family obligations.

Traditional vs. Online MBA

Traditional and online MBAs offer different benefits. Students may prefer the personalized attention from instructors and the on-campus networking opportunities of an in-person MBA, while others need the self-paced courses and global resources offered by an online degree.

Global vs. Executive MBA

Global MBAs enable students to participate in an international travel experience for course credit. These programs offer invaluable global business experience to MBA candidates from around the world. An executive MBA typically offers weekend or evening courses, ideal for working students and commuters.

Early-Career MBA

While MBAs cater to many types of professionals, most applicants have business experience. An early-career MBA offers an introductory program for students with little experience, helping them improve critical job skills, grow their work experience, and develop an impressive resume.

Mini-MBA

Mini-MBAs are especially popular for their fast-track curriculum and low cost. Schools increasingly offer mini-MBAs for students looking to "test" the program before committing to a traditional degree. Mini-MBAs offer a condensed version of a one-to-two-year MBA for a fraction of the cost over several weeks or months.
Popular Online MBA Programs
Learn about start dates, transferring credits, availability of financial aid, and more by contacting the universities below.
Not All MBA Concentrations Are Created Equal
Choosing a concentration aligned with your career field is critical when applying to an MBA. Students should seek out schools that offer their desired specialization and research job growth and earning potential in that field. The following MBA concentrations are still among the most popular.
What Are Some of the Most Popular MBA Concentrations?
The Best Program Doesn't Necessarily Mean the Best Fit
Though many schools boast prestigious MBAs as the centerpiece of their academic offerings, students should keep an open mind when researching potential MBA programs.
We can help direct applicants toward the highest-ranked MBAs; however, students should do their own research to ensure a program meets their unique needs and career goals.
The Cost of Earning an MBA Can Vary
Like any college degree, MBA costs vary depending on factors like tuition and fees, the type of school offering the program, and the school's reputation. Many schools offer top MBA programs with affordable tuition through flexible curricula and accelerated online options.
How Much Does an MBA Cost?
Generally, MBAs are among the most expensive graduate degrees, though specific costs vary. According to the National Center for Education Statistics, a graduate degree can cost an average of nearly $26,000 at a public school, while students attending schools in the 75th-percentile of U.S. institutions can expect to pay more than $44,000.
Depending on factors like reputation, location, and program format, a school may charge $80,000-$200,000 for a two-year MBA.
Frequently Asked Questions About MBA Programs
What are the benefits of an MBA?
An MBA is the quintessential business degree, offering prestige, lucrative job prospects and a typically high ROI. Employers prefer candidates with MBAs for senior-level management positions in nearly every field. MBA graduates command high salaries and strong career outlooks in fields like finance, healthcare, and business administration.
What is the average cost of an MBA program?
While costs vary by program, tuition and fees for a full-time MBA can exceed $200,000 at a top school. Many students look to online MBAs to offer financial relief through perks like accelerated paths to graduation and set or in-state tuition.
What do you learn in an MBA program?
MBA programs cover the basics of business through core courses in business strategy, finance management, human resources, and leadership. Most programs include an internship component for invaluable field experience. Students typically conclude the MBA with a capstone experience, most often in their concentration.
Yes. Students still flock to the MBA for its immense career benefits. Most notably, MBA graduates enjoy one of the highest ROI rates of any college degree. MBAs can qualify for exclusive management positions, most of which offer high job growth and median salaries well over $100,000.
Somewhat. Programs like early-career MBAs may offer introductory coursework for emerging professionals, while MBAs designed for more experienced candidates may cover more challenging concepts.
Interview From:
Petia Whitmore
Petia Whitmore is the founder of the MBA admissions consulting firm My MBA Path. Previously, she served as Dean of Graduate Admissions at Babson College and Managing Director of The MBA Tour, a subsidiary of the Graduate Management Admissions Council. Now she helps create MBA success stories, one candidate at a time.