Most Affordable Online Master's in Accounting Programs of 2022
Boost your career with an advanced degree in accounting. This guide was made by the higher education experts at BestColleges and explores the top 10 most affordable accounting master's programs for 2022.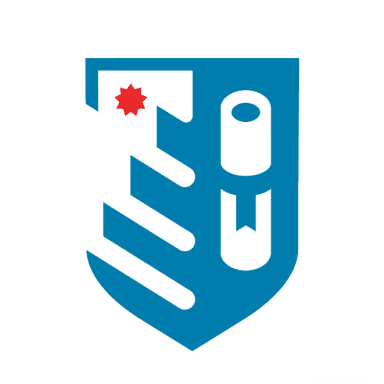 by
Staff Writers
Published on January 25, 2022 · Updated on April 26, 2022
Reviewed by
Lizzette Matos, CPA
Our Review Network
BestColleges is committed to delivering content that is objective and accurate. We have built a network of industry professionals across healthcare and education to review our content and ensure we are providing the best information to our readers.
With their first-hand industry experience, our reviewers provide an extra step in our editing process. These experts:
Suggest changes to inaccurate or misleading information.
Provide specific, corrective feedback.
Identify critical information that writers may have missed.
Our growing Review Network currently consists of professionals in fields like business, nursing, social work, and other subject-specific industries; professionals in higher education areas such as college counseling and financial aid; and anti-bias reviewers.
Reviewers typically work full time in their industry profession and review content for BestColleges as a side project. Our reviewers are members of the Red Ventures Education Freelance Review Network and are paid for their contributions.
BestColleges.com is an advertising-supported site. Featured or trusted partner programs and all school search, finder, or match results are for schools that compensate us. This compensation does not influence our school rankings, resource guides, or other editorially-independent information published on this site.
Ready to start your journey?
Online master's in accounting programs prepare graduates for an array of career choices, including tax auditing, corporate management, financial information systems, and investigative or forensic accounting. The field is growing for accountants and auditors.
Many of the nation's finest business schools now offer affordable master's in accounting (MAC) programs completely online, giving students the opportunity to continue working while they earn credit toward their degree. Master's degree-holders tend to be more desirable than accountants with only undergraduate degrees. Corporations from all over actively court master's-level accountants before they even finish school. A master's may also be required to sit for certain certification exams, such as the Certified Public Accountant (CPA) exam.
Accountants understand the importance of getting the most value for their dollar, including dollars spent on education. Students should consider what they receive for their investment, and make a holistic evaluation of affordability. That's why we've ranked the following online MAC programs using our unique college affordability score, which accounts for variables like the quality of education, total cost, financial aid opportunities, and potential future earnings.
Affordable schools often provide a better return on investment. They demonstrate track records of providing rigorous academic experiences for an affordable cost, and their graduates earn salaries that make paying back their loans relatively simple.
What Can I Expect From an Online Master's in Accounting Program?
Many of the most affordable online master's in accounting programs are also the highest quality. Details vary by school and program, but applicants can expect similar application procedures, concentration offerings, and coursework as part of their accounting degrees. The length and cost of each program also varies, but the following section includes general estimates of completion times and tuition prices for a master's degree.
Admission Requirements for an Online Master's in Accounting
Applicants to online accounting master's programs need a bachelor's degree. Some master's programs specify that applicants must possess a bachelor's degree in business, finance, accounting, or a related major. However, many welcome applicants with bachelor's degrees in other subjects. Additionally, schools generally require that students earn their bachelor's degrees from an institution with regional accreditation.
Some schools may require previous work experience, but many of the most affordable online master's in accounting degrees do not. Completing a master's provides graduates with a broad scope of lucrative job opportunities. Minimum GPA requirements can vary widely, though most of the best master's in accounting programs prefer a minimum 3.0 GPA. Many programs do not require GMAT or GRE scores. However, those that do may waive this requirement for applicants with a bachelor's degree in accounting, extensive work experience, or a GPA above the school's minimum requirement.
Sample Concentrations for an Online Master's Degree in Accounting
Taxation
Online MAC programs offering a taxation concentration introduce students to critical income, estate, and sales taxation principles and practices. Students develop a mastery of auditing, financial reporting, and tax law for corporate, nonprofit, and individual clients. Graduates also qualify to sit for the CPA exam.
Careers This Concentration Prepares For: Accountant, auditor, tax director
Auditing
The auditing concentration within an online master's degree in accounting prepares students to follow Sarbanes-Oxley federal requirements in their career, and introduces the latest auditing technologies and techniques. The curriculum emphasizes coursework in advanced auditing, ethics in accounting, and detection and prevention of fraudulent financial statements.
Careers This Concentration Prepares For: Compliance auditor, internal auditor, accountant
Forensics
Students concentrating in forensic accounting as part of an online MAC program study fraud investigation, specifically related to bankruptcies, contract disputes, mergers and acquisitions, and complex financial agreements. Aspiring forensic accounting experts also learn how to use forensic financial evidence in the prosecution of white-collar criminals.
Careers This Concentration Prepares For: Forensic accountant, investigative accountant, fraud examiner
Management
The management accounting concentration teaches students to strengthen business and leadership aspects of their role as an accounting manager. Coursework prepares students to lead teams of employees, including at the managerial/executive level, to improve financial productivity and efficiency within an organization. Graduates qualify to sit for the CMA exam.
Careers This Concentration Prepares For: Certified management accountant, controller, accounting director
International
Online MAC programs in international accounting train students to practice accounting and comply with tax laws in a global environment. Coursework explores how international taxation and accounting regulations compare to U.S. systems. Graduates possess a mastery over foreign exchange rates, related financial risks, and management of global financial systems.
Careers This Concentration Prepares For: International accountant, international auditor, international tax accountant
Sample Courses for an Online Master's Degree in Accounting
Financial Reporting: A crucial skill in any accounting occupation, a course in financial reporting provides students with a comprehensive understanding of international accounting, consolidation reporting, SEC regulations, and reporting practices. Financial reporting coursework at the graduate level also trains students in advanced tax preparation for individuals and corporate clients.
Advanced Auditing: Coursework in advanced auditing builds on a student's prior knowledge of auditing principles and practices, introduced at the undergraduate level. Topics include common auditing errors, auditing follow-up protocol, and ethical concerns specific to this occupation. Most courses in this subject incorporate a combination of case studies, current auditing research, industry promotional materials, and student-led presentations.
Business Law: This course examines the law in the context of business, stressing the importance of legal compliance and ethical practice in the corporate decision-making process. Topics include contracts, product liability, tort litigation, and internet and employment law. A necessary component of many accounting careers, business law courses also often explore international rules and regulations.
Globalization and Managerial Economics: Coursework in globalization and managerial economics explores and compares international taxation laws, financial reporting methods, and accounting practices. Students develop a critical understanding of the global marketplace, essential to aspiring international accountants and domestic tax and finance experts alike.
Corporate Financial Management: This course provides an in-depth exploration of financial management from a corporate perspective, examining capital structure, corporate policy, portfolio management, budgeting, and global executive markets. Students develop a working knowledge of risk-assessment methods specific to corporate finance shareholder valuation.
How Long Does It Take to Get an Online Master's in Accounting?
While completion times for the most affordable online accounting degrees vary, most students complete a master's degree in two years. Many online schools offer the degree in an accelerated format, which typically takes less than 24 months to complete. Most online accounting master's degrees do not include residency requirements, but students who choose to complete courses on-campus may take longer to earn the degree.
A master's in accounting comprises roughly 60 course credits. Students must consider whether to pursue a part- or full-time schedule, and may choose either a self-paced or cohort learning program. Many schools follow self-paced learning models for increased flexibility. In other cases, cohort-style learning requires all students to move through the program in lock-step.
How Much Does an Online Master's in Accounting Cost?
As with any degree program, the cost of even the most affordable online master's in accounting varies. Each school dictates its own fees for tuition, which may vary depending on whether students are in state or out of state. Some programs may also include fees for services and facilities used exclusively for online learning, such as technology fees, test proctoring, and virtual labs.
Applicants should always research tuition prices at their preferred schools, and explore their own personal financial aid options to understand the full cost of earning a master's in accounting. The average required tuition and fees for graduate school during the 2018-19 academic year was $19,314, according to the National Center for Education Statistics.
Certifications and Licenses a Master's in Accounting Prepares For
Certified Internal Auditor
The Institute of Internal Auditors offers the CIA credential to accountants who conduct internal audits within corporations. CIAs typically work in the audit department of government agencies, financial institutions, or corporations. Candidates pursuing the CIA certification are required to earn at least a bachelor's degree, pass a three-part exam, and have at least two years of work experience in a field related to internal auditing.
Certified Management Accountant
The Institute of Management Accountants offers CMA certification to candidates aiming for executive financial management positions. The CMA exam tests students' expertise in financial reporting, performance, control, and planning, plus their financial decision-making skills. IMA requires aspiring CMAs to hold a bachelor's degree in accounting or professional accounting certification, complete at least two years of work experience, and pass the exam to obtain certification.
Certified Public Accountant
The American Institute of CPAs offers the CPA credential to aspiring public accountants through individual state boards of accountancy. AICPA provides the same universal exam to all CPA candidates regardless of location, but test-takers may need additional education or experience, depending on their state of residence. Most states require at least a bachelor's degree and two years of professional experience to take the CPA exam, which comprises four, four-hour sections.
Chartered Financial Analyst
The CFA Institute offers the CFA credential to students who aspire to work in portfolio management and high-level investment analysis. Candidates must hold a bachelor's degree and pass a three-part CFA exam. They must also complete four years of experience working in investments and become a member of the CFA Institute to obtain their charter and become CFA-certified.
Additional Requirements for an Online Master's in Accounting
While largely technical in nature, most online master's degrees in accounting include some additional requirements, such as an internship, and culminate in a capstone or thesis. Most master's-level accounting internships encompass three credits, which students complete through placement in a local accounting firm or financial institution. Some programs even coordinate paid internships. An online master's in accounting typically concludes with a capstone course in lieu of a thesis requirement.
Related Programs That Might Interest You
Learn about start dates, transferring credits, availability of financial aid, and more by contacting the universities below.
Accreditation for Online Master's in Accounting Degrees
Students beginning their school search should narrow their options to only include accredited programs. Colleges and universities may hold regional or national accreditation through a recognized accrediting agency.
Either type of accreditation is acceptable, but regional accreditation is generally more common and preferable among many top schools. In some cases, colleges with regional accreditation only accept transfer credits from other regionally accredited institutions. Students should confirm their school's accreditation status through a legitimate agency overseen by the Department of Education U.S. Department of Education (ED) or the Council for Higher Education Accreditation (CHEA).
In addition to institutional accreditation, the Association to Advance Collegiate Schools of Business (AACSB) gives accreditation to many business schools and some of the nation's top affordable online master's in accounting programs. Programmatic accreditation does not replace institutional accreditation, but AACSB recognition highlights many of the industry's most relevant and valuable accounting programs.
Employment Outlook for Master's in Accounting Graduates
Master's in Accounting Salary
Employment for accounting graduates varies by location, employer, and individual requirements. As with most occupations, candidates with advanced degrees and professional experience qualify for the most lucrative jobs in the fields of accounting and finance. Many accounting careers pay salaries that are well above the national average, with common salaries ranging from $65,000-$85,000 or higher.
Master's in Accounting Careers
Graduates with an online accounting master's degree can pursue a variety of career paths and fields of expertise. Aspiring accountants with an eye for detail should demonstrate dexterity in crunching numbers, and have a thorough understanding of mathematical functions. With qualifications exceeding the minimum education requirement for most entry-level jobs, candidates with a master's degree can pursue advanced positions in fields including accounting, auditing, and finance management.
Source: BLS
Professional Organizations
Joining a professional accounting or finance organization can provide students with benefits not available anywhere else. Students often receive discounted membership rates as an incentive to join a professional organization while still earning their degree. Members enjoy perks including networking opportunities, continuing education courses, and career placement services. The following represent some of the largest and most reputable accounting and finance organizations.
AICPA claims the largest membership of accounting professionals in the world, providing services such as career guidance, industry certification, and continuing education since 1887. The organization offers free membership to student affiliates, including scholarship opportunities and member discounts.
NSA offers benefits to both active and associate members, providing year-round tax assistance, advocacy support, and access to industry publications. Members also enjoy a 15-month membership for the price of one year, and discounts on insurance and cybersecurity software and services.
IMA offers four types of student membership: academics, professionals, and staff, all employees within an organization. IMA emphasizes career development and professional networking opportunities, and awards certification to qualified candidates aspiring to the CMA or CSCA credential.
CIMA represents the largest membership of professional management accountants in the world. The organization promotes career development and continuing education through membership, with perks including access to the Future of Finance series and Financial Management magazine.
MGI Worldwide provides member benefits with a global focus, open to all accounting professionals and especially helpful to current and aspiring international accountants, auditors, tax managers, and consultants. Serving diverse members and clients around the world, the organization offers unique multicultural networking and career opportunities.
Financing Your Online Master's in Accounting Program
Most U.S. college students rely on financial aid to help fund their degree. Regardless of a student's major or socioeconomic status, they may qualify for one or multiple financial aid resources. Common options include federal funding, scholarships, grants, and work-study. To see if they qualify, students should complete the Free Application for Federal Student Aid (FAFSA) every year, which determines their eligibility for many forms of educational funding.
Approximately two-thirds of today's college students rely on loans to fund their education, but there are plenty of overlooked financing options you can use to reduce your overall student debt.
Completing the Free Application for Federal Student Aid (FAFSA) is a crucial first step for any student with financial needs. Our FAFSA guide features a step-by-step rundown on the process and answers to several frequently asked questions.
Financial aid for online learning is equivalent to what you'll find for campus-based learning, but that hasn't always been the case. Learn about the changes that have taken place, as well as the different funding opportunities available to online students.
Online college programs can be a flexible, affordable option for single parents who are interested in earning a degree and securing their family's financial future. We've compiled a list of scholarships, grants, and other financial aid options geared toward single moms and dads.
Millions of dollars in free money is available to U.S. military personnel, but much of it goes unused. Learn more about grants, scholarships, and other financial aid opportunities available to veterans, active-duty service members, and reservists.
Scholarships for Online MAC Programs
Feature Image: Kiyoshi Hijiki / Moment / Getty Images
Most Affordable Online Master's in Accounting Programs of 2022
How We Rank Schools
At BestColleges, we believe a college education is one of the most important investments you will make. We want to help you navigate the college selection process by offering school rankings that are transparent, inclusive, and relevant for online students.
Our rankings are grounded in a few guiding principles and use the latest statistical data available from trusted sources. Read our Ranking Methodology. We hope our approach helps you find the school that is best for you.
Is your school on this list? Get the BestColleges ranking seal.
Attending graduate school allows you to conduct research and gain critical skills for your career. Learn about the pros and cons of earning a graduate degree. Looking for financial aid for graduate school? Check out this guide for scholarships and other financial aid options. Follow our five simple steps for how to prepare for graduate school and get tips on the best ways to start off the semester smoothly.
BestColleges.com is an advertising-supported site. Featured or trusted partner programs and all school search, finder, or match results are for schools that compensate us. This compensation does not influence our school rankings, resource guides, or other editorially-independent information published on this site.
Compare your school options.
View the most relevant school for your interests and compare them by tuition, programs, acceptance rate, and other factors important to find your college home.