Your Guide to College Loans
BestColleges.com is an advertising-supported site. Featured or trusted partner programs and all school search, finder, or match results are for schools that compensate us. This compensation does not influence our school rankings, resource guides, or other editorially-independent information published on this site.
Ready to start your journey?
Your Guide to College Loans
---
College loans are one of the primary ways students fund their college education.
There are four types of federal student loans: Stafford Subsidized and Unsubsidized, PLUS, and Direct Consolidation.
Private loans provide additional funding, but often require higher interest rates and payments before you graduate.
Federal loans generally offer more advantages than private loans, such as forgiveness, deferment and forbearance, and cancellation options.
---
A Note from BestColleges on Coronavirus and Financial Planning in College
The COVID-19 outbreak has caused rapid and significant changes in students' lives. Campus closures have pushed students to online learning, and life after graduation is uncertain for many.
Saving money and budgeting in college is top of mind for many students, even in the best of times. Our Financial Aid Guide can help you understand and plan your finances in college.
We are also working to provide information and resources to students about the impact of coronavirus on college life. Read our latest Coronavirus Resources for Students.
We encourage students to contact their college's financial aid office for any financial questions related to coronavirus. Many services have moved online as schools work to support students through this challenging time.
Along with scholarships and grants, college loans represent one of the primary ways that students help fund their education. Degree-seekers typically take out loans after exhausting other funding options; this is prudent because even the best student loans charge interest over time. Additionally, as learners repay a loan's principal and interest over many years, they should consider a loan's potential long-term impact on their credit score and budget.
The following article describes student loan fundamentals, including how they work, how you can apply for them, and how repayment works. The final two sections cover what you can do if you cannot repay student loans.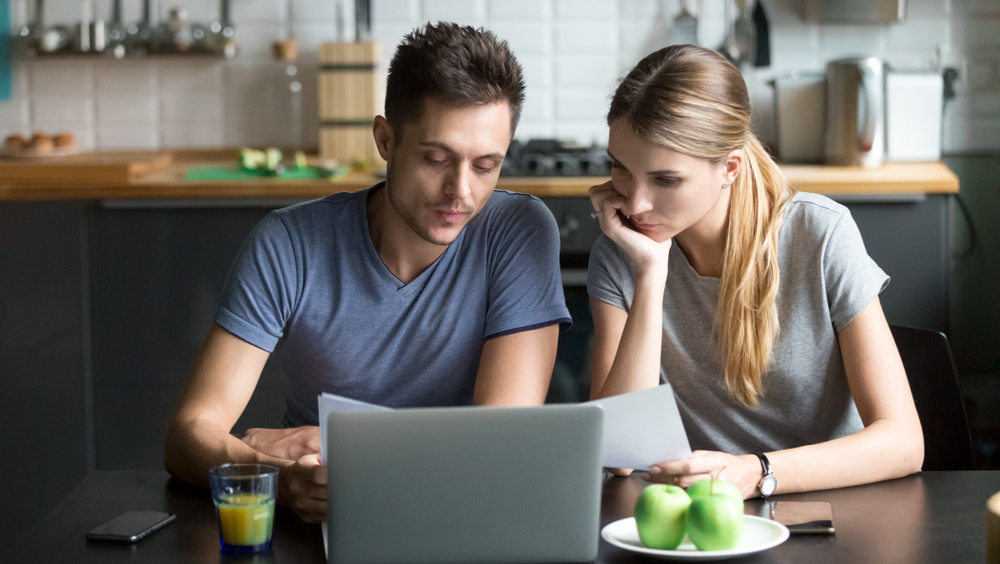 How Do College Loans Work?
In many ways, a college loan resembles a car or home loan. You contact a financial institution, explore loan options, and sign an agreement. You then receive funds you can put toward tuition, housing, textbooks, and fees. In many cases, you do not have to start repaying student loans until after graduation, meaning that you can focus on your coursework rather than worrying about making payments.
The best student loans for college feature an important benefit: relatively low interest rates. This feature means that you can pay back more of the principal each time you make a loan payment.
Student loans for college also feature a simplified application process. For some loans, you may only need to fill out a short form and submit your Free Application for Federal Student Aid (FAFSA) results. Applications may also ask for a cosigner, which could be one or both of your parents.
Federal vs. Private Loans
Federal and private student loans can both help you pay for a degree, but you should understand the crucial differences between these two types of funding. Federal student loans typically offer lower interest rates, and some types of federal loans do not charge interest until after you graduate. However, the government caps the amount of money you can borrow each year.
Each private lender has a unique loan cap that, on average, provides more funding than federal student loans. However, as private lenders take on additional risk by lending more, they often charge higher interest rates than the federal government.
How to Get College Loans
You must meet several qualifications before applying for a private or federal student loan. First, you need U.S. citizenship or permanent residency. Additionally, men must register with the Selective Service System. Educational requirements include a high school diploma or a passing score on the GED. Loan qualifications apply not only to you but also to the school you select. The college or university you attend must be accredited by a recognized accreditation agency.
After being admitted to an approved school, you should submit your FAFSA results to that institution. If your parents still claim you as a dependent, you need their tax returns to fill out this government form. If your FAFSA results qualify you for aid, you can explore federal and private student loan opportunities — either on your own or with your school's financial aid advisor. These professionals can help you make an informed decision and fill out paperwork.
Types of College Loans
Depending on your financial situation, you may be looking at a mix of federal and private student loans. In this section, you can learn about typical loan types, who qualifies, and other essential details. However, please keep in mind that this article only provides a general overview; you should perform additional in-depth research before applying for any college loan.
Stafford Loans
Stafford Loans are the federal government's primary method of helping college students finance an education. These loans come in two forms: subsidized and unsubsidized. The differences between these loan types can have a significant impact on your financial future.
Subsidized Stafford Loans
Undergraduates with financial need qualify for subsidized Stafford Loans. As long as you remain enrolled as a full-time or part-time student, the federal government pays your interest. In this way, the government subsidizes the cost of your education while you earn a degree.
After graduation, you have a six-month grace period until the loan starts incurring additional interest that you must pay alongside the principal. Additionally, you may qualify for an extended grace period depending on your financial situation after graduation.
Unsubsidized Stafford Loans
Two groups of students qualify for unsubsidized Stafford Loans: undergraduates without financial need and graduate students. Unlike with subsidized loans, the federal government does not make interest payments on your behalf.
During your time in school, you can — but are not required to — make these payments, potentially saving you thousands of dollars after you graduate. As with subsidized loans, your school determines the total amount of unsubsidized loans you can take out each year.
PLUS Loans
PLUS Loans apply to parents financing a child's undergraduate education and graduate students with or without financial need. Applicants cannot have a low credit score, although the federal government occasionally makes an exception if an applicant provides additional documentation.
PLUS Loans have the same rules regarding annual loan caps as subsidized and unsubsidized loans. PLUS Loans have a fixed interest rate, which is a clear advantage compared to many private education loans.
Direct Consolidation Loans
No matter which type of federal student loan you select, you take out a new loan each year. By the time you graduate, you may have multiple loans that differ in both their amount and their interest rate.
The federal government provides loan consolidation at no cost. After consolidating your loans, you make only one monthly payment. Filling out an online loan consolidation application takes most students less than one hour.
Private Education Loans
If you need additional funding after using federal loans, you can consider taking out one or more private student loans. Major banks make these loans to undergraduate and graduate students. Parents who take out a loan directly or cosign for a child's loan can also take out these loans. Private lenders may ask for a cosigner to meet that institution's lending requirements.
Health Profession Loans
If your degree prepares you for a health profession, you may qualify for a federal Health Profession Loan. Students select one of four loan types — each type covers a different medical field — and can take out as much money as they need to complete a degree. These loans feature a competitive, fixed interest rate that tends to be lower than rates offered by private lenders. However, alumni with these loans cannot discharge them through a federal loan forgiveness program.
Repaying College Loans
One of the primary differences between federal and private student loans involves payment plans. The majority of private loans require interest payments before you graduate. However, in the case of federal loans, you need not make payments as long as you study full or part time.
Additionally, you cannot consolidate private loans. After you graduate, you must make separate loan payments each month. However, unlike federal loans, you can refinance private loans if interest rates should become more favorable.
Finally, if you took out private loans with a variable interest rate, expect that your interest rate will rise at some point. As a result, you will need to pay more to cover that month's interest plus a portion of the principal. This uncertainty can cause some borrowers financial strain.
In the next two sections, you can learn more about methods to ensure that private student loans do not negatively impact your financial future.
Deferment and Forbearance
Deferment and forbearance both refer to temporary loan relief — a period when a lender does not expect you to make payments. However, in the case of forbearance, interest continues to accumulate. You may qualify for deferment or forbearance if you lose your job or experience another temporary financial setback. To apply, you may need to fill out one or more applications, especially if you have multiple private loans.
In addition to your financial situation, outside economic factors can prompt lenders to offer you loan relief. For example, in response to the COVID-19 pandemic, the federal government made federal student loan payments optional from March 13 to September 30, 2020.
Forgiveness, Discharge, and Cancellation
Another advantage of federal loans is related to their regulations regarding forgiveness, discharge, and cancellation. Forgiveness and cancellation refer to stopping loan payments due to working in an approved field — education or the nonprofit sector, for example — while discharge occurs if you become permanently disabled and can no longer work. Parents who take out a PLUS Loan may qualify if their child's school closes or if their child becomes permanently disabled. Additionally, you can discharge some federal loans if you declare bankruptcy.
If you think you qualify for forgiveness, discharge, or cancellation, your loan service should have information about how to apply. Depending on your loan, you may need to continue making payments while the federal government reviews your application.
Ten Things Students Should Know Before Taking Out a College Loan
How Much Can I Get From a Loan?
The amount of money you can receive from loans depends on several factors, including your lender and your financial eligibilty. In general, undergraduates can borrow $5,500-$12,500 in subsidized and unsubsidized federal loans each year. Private loans often allow you to borrow larger amounts but feature stricter lending standards, such as a credit check or a cosigner.
Are There Colleges That Do Not Accept Loans as a Form of Payment?
Any reputable, accredited college should accept student loans as payment for tuition. A school that asks you to pay tuition upfront through some other method, such as a check or credit card, is most likely disreputable and should be avoided. Most colleges give you the option to pay tuition out of pocket, but this should never be required. If you have any doubts about a school, check its accreditation status to ensure its reputability.
Increasingly, many "no-loan" colleges offer financial aid for qualifying students in the form of grants and scholarships, enabling recipients to graduate without taking on any student loans. Primarily offered by elite private colleges, the no-loan format is highly competitive and typically only supports students who demonstrate significant financial need.
What Can I Use the Money from My Loan On?
While student loans primarily function to pay your tuition, you can also use them to pay for expenses associated with college. The Federal Student Loan Handbook lists several allowable expenses for student loans, including transportation, personal expenses, room and board, professional licensure fees, and study abroad costs. The Department of Education imposes some restrictions on how student loans should be spent. For example, costs associated with maintaining your car are covered, but buying a new car is not.
What Are the Main Differences Between Federal and Private Loans?
Federal and private loans both pay for tuition, but federal loans are almost always preferable because they offer lower interest rates and more lenient repayment options. Many students qualify for federal loans, while private loans may require an established credit record. Federal loans can often be consolidated to lower your payments after you graduate, and federal loans may offer income-based repayment and other deferment options if you are struggling to make payments. Private loans sometimes offer other payment options, but they are generally less forgiving.
How Do Private Lenders Determine How Much You Get?
Private lenders vary in the amount of total aid they offer, though most provide aid to cover the total cost of your education minus other aid you receive (such as scholarships or federal loans). Some private lenders may provide up to $500,000 to cover the total school-certified cost of attendance. Your eligibility for private aid is typically determined more like a conventional loan, taking into account your credit score and other financial data.
How Does the Federal Financial Aid Office Determine How Much You Get?
Federal student aid follows more uniform lending standards, allowing undergraduates to borrow up to $12,500 per year and graduate/professional students to borrow up to $20,500 each year. As an undergraduate, the amount of aid you receive largely depends on your status as a dependent or independent student. Dependent students are younger (typically less than 22 years old) and have their parents' finances assessed to determine their loan eligibility. Independent students are typically older and have only their own income assessed.
Are There Any Benefits to Obtaining a Private Loan Over a Federal Loan?
For most students, private loans do not offer any benefits over federal loans, aside from the potential to borrow more money. When selecting loans, you should always attempt to obtain the largest amount of federal funding possible before pursuing private loans to cover any remaining expenses. Although less common, some private loans may offer leniency when it comes to repayment plans, forbearance options, and favorable interest rates. Be sure to research different lenders if you are considering taking out private loans.
Can You Get Enough From Federal Loans to Pay for Every Term of a Four-year Degree?
Depending on your college's tuition rate, you may be able to pay for your education entirely with federal loans. If you qualify as an independent undergraduate student, you may be eligible for up to $57,500 total for your bachelor's degree, which may be enough to cover the total tuition expenses at some schools. However, dependent students are only eligible for up to $31,000 for their undergraduate education, which may not be enough to cover tuition at many schools.
How Do I Get Into a Debt Relief Program?
If you have federal loans through several different loan servicers, you may be able to reduce your monthly payments by combining your loans into a Direct Consolidation Loan. Consolidation may also reduce your total payment amount, though the total time you spend repaying your loans (and thus accruing interest) may increase.
You may also be able to stop paying loans temporarily (through deferment or forbearance) due to certain circumstances, such as illness, unemployment, economic hardship, military service, or returning to school.
Can You Get a Four-year Degree for Free in the U.S.?
While not common, it is possible to earn a four-year degree for free, albeit with some specific qualifications. Some students may be able to fund their education entirely through grants and scholarships, which never need to be repaid. Tuition-free colleges exist, although they typically maintain rigorous admission standards or require students to work as part of their education. Many states and colleges have also enacted measures that fund education for state residents, covering tuition for students who meet certain academic and/or financial need standards.
Editor's Note: This article contains general information and is not intended to be a substitute for professional advice. Please consult a professional advisor before making decisions about financial issues.
The president confirmed free community college had been scrapped from his Build Back Better plan and proposed an increase in Pell Grant payments instead. Trade education is on the rise. Colleges should embrace transferrable and stackable credentials so students can transition easily between educational paths. Discover the strategies college students with disabilities can use to determine a career path, search for a job, and navigate barriers to employment.
BestColleges.com is an advertising-supported site. Featured or trusted partner programs and all school search, finder, or match results are for schools that compensate us. This compensation does not influence our school rankings, resource guides, or other editorially-independent information published on this site.
Compare your school options.
View the most relevant school for your interests and compare them by tuition, programs, acceptance rate, and other factors important to find your college home.