Bachelor's in Radiology Technology Program Guide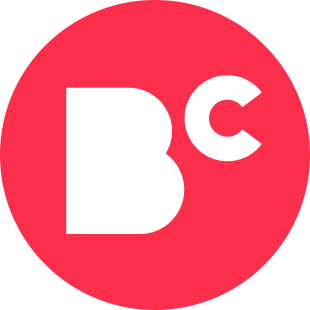 By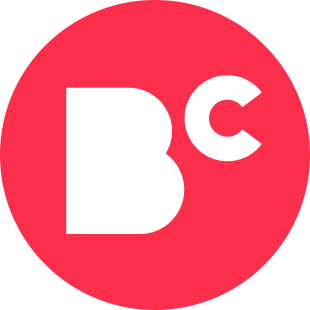 Staff Writers
Writer
The staff writers for BestColleges collaborate to deliver unique, student-driven content on topics such as career development, college life, and college planning....
Updated on August 15, 2023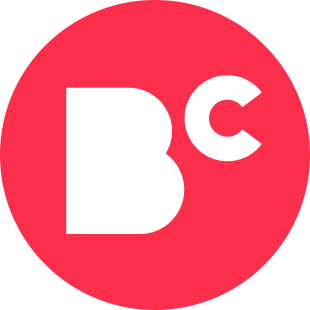 By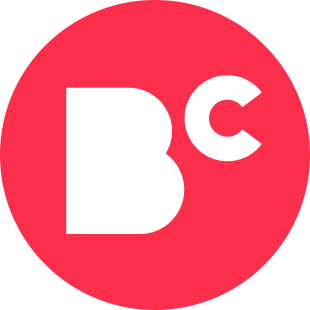 Staff Writers
Writer
The staff writers for BestColleges collaborate to deliver unique, student-driven content on topics such as career development, college life, and college planning....
Updated on August 15, 2023
www.bestcolleges.com is an advertising-supported site. Featured or trusted partner programs and all school search, finder, or match results are for schools that compensate us. This compensation does not influence our school rankings, resource guides, or other editorially-independent information published on this site.
Turn Your Dreams Into Reality
Take our quiz and we'll do the homework for you! Compare your school matches and apply to your top choice today.
Radiology uses medical imaging to diagnose, treat, and monitor various diseases. Medical imaging includes x-rays, ultrasound, computed tomography (CT), positron emission tomography (PET), and magnetic resonance imaging (MRI), providing a variety of specialization options for potential radiologists.
Radiology professionals are often the first to correctly diagnose patients and handle vastly different caseloads each day. If you enjoy solving puzzles that include the use of technology to help people in meaningful ways every day, you may want to consider earning a bachelor of science in radiology technology.
The Bureau of Labor Statistics (BLS) projects that jobs for radiologic and MRI technologists will increase by 9% through 2028.
As technology continues to develop, radiologists' ability to uncover medical solutions to diseases increases. Additionally, technology development creates a higher demand for professionals with cutting-edge knowledge and skills. In fact, the Bureau of Labor Statistics (BLS) projects that jobs for radiologic and MRI technologists will increase by 9% through 2028.
Should I Get a Bachelor's in Radiology Technology?
One of the most crucial decisions to make when embarking on a radiology tech degree is whether to enroll in an on-campus or online program.
Students graduating from high school may find that attending school on campus provides them with access to a network of like-minded, emerging professionals in their field. Also, in-person courses are similar to secondary classroom environments, which can make transitioning into college life much easier. Attending school on campus also provides access to many resources such as writing labs, clubs, local internship opportunities, tutors, and labs.
On the other hand, working professionals transitioning into a new field or continuing their education may online programs for their flexibility. Many online programs offer asynchronous coursework, wherein students complete coursework whenever they have time as long as it is before the submission dates. Asynchronous learning also allows students to engage with classmates and professors through group work, discussion boards, and email.
Students with hectic schedules could also enroll in self-paced online programs that allow them to complete work when they have the time. Though self-paced programs lack deadlines, students should keep in mind that there is no interaction with classmates or professors either.
In addition to the technology component, a career in radiology involves human interaction and collaboration with medical professionals outside of the radiology field. Candidates should have leadership abilities, superb organizational skills, and good communication skills. Coursework develops knowledge regarding bedside manner, safety, and operating complex machines. Students also master calculating and combining chemicals for imaging.
Featured Programs for Radiation Technology
What Can I Do With a Bachelor's in Radiology Technology?
A radiology degree creates numerous career opportunities because it deals with patients of all ages. Students with an affinity for working with children might specialize in pediatric radiography or become an ultrasound technician. Sonography can also be used to diagnose illnesses in adults. On the other hand, some professionals prefer to work with large machines like MRI machines or CT scanners that can help physicians identify what is troubling a patient in order to properly diagnose them. Students should consider what technology, body parts, or populations they enjoy working with to identify their ideal career.
Diagnostic Medical Sonographer

Sonographers operate machines that use sound waves, which can detect conditions in the abdomen, breast, and blood vessels. Additional responsibilities include analyzing images and technical information. Sonographers can have multiple specialty areas to give them a professional advantage.

Median Annual Salary: $65,620 *

Cardiovascular Technologist

Cardiovascular technologists conduct tests using special imaging equipment. They then review the images for quality and make suggestions for additional tests if needed. While entry-level work is available with an associate degree in radiology technology, professionals with a bachelor's degree have higher earning potential.

Median Annual Salary: $65,620 *

CT Scan Technologist

CT or CAT scan technologists are radiologic technologists who specialize in computed tomography (CT). These professionals work with radiologists to position patients during the scan. Technologists also monitor patients through intercoms during the scan.

Median Annual Salary: $60,070 *

Ultrasound Technician

Ultrasound technicians are specialized sonographers. These professionals use sound waves to develop images of fetuses during pregnancy. One of their primary objectives is to identify any abnormalities or complications which could affect the health of the mother or child.

Median Annual Salary: $65,620 *

MRI Technician

These technicians operate magnetic resonance imaging (MRI) scanners to make diagnostic images. This requires professionals to inject dyes into the patient visible on the scanner. To begin working immediately, professionals must have an associate degree. Earning a bachelor's degree provides opportunities for advancement.

Median Annual Salary: $60,070 *

Source: Bureau of Labor Statistics

How to Choose a Bachelor's in Radiology Technology Program

Earning a bachelor's radiology degree typically requires around 120 semester hours, which takes four years to complete if students attend school full time. Full-time enrollment is considered 12-16 credit hours. Students enrolled with a course load of 16 credits per semester speed up graduation times. Work or personal obligations which affect students' ability to attend class full time can enroll part time, though the length of their program may increase to 5-6 years.

Alternatively, some online schools offer accelerated radiology degrees that allow students to graduate in just three years. Depending on the structure of the university, accelerated programs include shorter semesters of eight weeks in length. Many online schools offer classes through the summer, which assists students in completing their radiology degree program in less time.

Whether studying online or on campus, students must complete 18 months of training for official licensure as a radiologist. Therefore, total program length can take up to seven years.

When selecting a program, students should also consider the cost of their program. Many students take out loans to fund their education, which results in monthly payments after graduation. It is valuable to keep in mind that public schools are often less expensive than private institutions. If a student is a resident, they are eligible for in-state tuition. Scholarships can also offset school costs if students are unable to pay for their degree out of pocket.

Programmatic Accreditation for Bachelor's Programs in Radiology Technology

Accreditation is a validation process that helps universities ensure their programs meet the educational standards of accrediting bodies. While quality schools have either regional or national accreditation, specialized programmatic accreditations demand specific requirements for a field, including radiology. Programmatic accreditors look into individual programs for quality education that meets the standards of the radiology and other fields.

For a radiology degree, students should look for programs accredited by the Joint Review Committee on Education in Radiologic Technology, which is the only national accreditor for radiography, magnetic resonance, and radiation therapy recognized by the U.S. Department of Education and the Council for Higher Education Accreditation.

Students considering specializations should also look for programmatic accrediting agencies. The Joint Review Committee on Educational Programs in Nuclear Medicine Technology is a comparable accreditor. The JRCNMT specializes in nuclear medicine technology programs. Similarly, the Joint Committee on Education in Diagnostic Medical Sonography highlights key requirements of sonography specialization coursework.

Bachelor's in Radiology Technology Program Admissions

While application processes vary, some fundamental aspects transfer across applications. Schools want to learn as much as possible about candidates to identify if they can succeed in their program. To determine this, students often write essays, personal statements, and submit high school and college transcripts. Universities also like to see SAT or ACT scores. Some universities list average SAT or ACT scores for the incoming freshman class on their websites. Extracurricular activities and accolades can also help students without strong GPAs.

Some counselors suggest that students should apply to about six schools, but there is no set number because the objective is to get into a program that meets the student's needs. However, application processes are time-consuming and application fees add up quickly. Application waivers for students demonstrating financial need are available from most universities. Students who received an SAT fee waiver are also eligible for application fee waivers at participating colleges.

Radiology Technology Prerequisites

Minimum GPA:

An average cumulative high school GPA is a 3.0 on a 4.0 scale and often is a minimum requirement. Some schools accept a 2.5 GPA.

Admission Materials

Application:

The application provides schools information on the academic history and personality of potential students. Applications require multiple sections, often including a resume, personal statement, and letters of recommendation. The Common App allows students to submit general information to multiple universities at once, saving them time.

Transcripts:

Transcripts from high school and any colleges students attended are required and indicate how well a student performed throughout the course of their education. Students can request official copies from their school counselors.

Letters of Recommendation:

Two or three letters of recommendation, which should come from teachers or professionals who elaborate on the applicant's skills and work ethic, are sometimes required.

Test Scores:

Some schools opt to use the ACT, the SAT, or both. Score requirements often vary from program to program.

Application Fee:

College application fees are usually under $40. Students can request to have their college application fee waived.

What Else Can I Expect From a Bachelor's in Radiology Technology Program?

Each state holds specific licensing requirements, which means that some radiology degree programs may emphasize content that others do not. Schools that heavily invest in their radiology programs may add additional coursework by exploring core content or adding specializations. On the other hand, accelerated programs may condense programs to achieve shorter program lengths.

Concentrations Offered for a Bachelor's Degree in Radiology Technology

| Concentration | Description | Careers |
| --- | --- | --- |
| Computed Tomography | This specialization allows students to focus on innovative ways to capture images of problematic areas of the body. Students gain practice reading images to ensure physicians accurately diagnose patients. Tasks also require students to have an advanced understanding of cross-sectional anatomy. | Radiologic Technologist |
| Magnetic Resonance Imaging | Students who specialize in MRI must understand how the magnetic resonance signal forms and what manipulations control the image contrast to accurately make diagnoses. MRI specialists make images understandable to both doctors and patients. | MRI Technologist, Mammographers |
| Sonography | Using sound waves, this specialization teaches professionals how to develop images within the body to diagnose undiscovered illnesses. | Ultrasound Technician, Echocardiographer |
| Research and Development | Students less interested in practicing radiology can also pursue a specialization in research and development, which allows them to uncover cutting-edge research for this field. | Radiology Research Analyst, MRI Research Analyst |
| Nuclear Medicine | Nuclear medicine is a growing specialization in radiology. Professionals administer radioactive drugs to patients to conduct positron emission tomography (PET) scans. PET scans diagnose ailments in the brain and heart. Nuclear medicine also examines thyroid uptake, bone scans, functional renal assays and prostate scintigraphy. | Nuclear Medicine Technologist |

Courses in a Bachelor's in Radiology Technology Program

No two radiology degree programs are identical. Universities like to stay abreast on the latest studies and technology, which causes programs to develop and change over time. Students should review what accreditation agencies require to ensure their program of choice offers pertinent coursework. Below are some common courses found in radiology technology programs.

Human Anatomy

Students learn a systematic approach to the human body. Gross and microscopic anatomy of skeletal, muscular, integumentary, nervous, respiratory, circulatory, urinary, digestive, and reproductive are memorized. Students also identify the functions of anatomical structures and apply their clinical relevance in practical situations.

Principles of Imaging

In this course, students explore basic principles of medical imaging, which discusses relevant equipment and their function. Students also accurately read images for quality, as well as explain how scattered radiation can impact the film and how to minimize this error.

Clinical Decision-Making

Students demonstrate competency in reading and communicating about various machines they may encounter. They also recall pertinent protocols and processes that lead to effective and accurate outcomes. This course is helpful for students earning a bachelor's interested in leadership training.

Advanced Image Analysis

Advanced image analysis coursework uses foundational knowledge and skills to teach students about scientific methodology. Students examine scientific publications, develop strategies for implementing algorithms, and present their theories in a professional manner with scientific methodology. By the end of the course, students should be able to teach image processing to others in a professional manner.

Radiation Protection

Students cover principles of radiation protection, which includes radiographer and patient responsibilities. Coursework covers radiation regulations mandated by the federal and state agencies. Students should be able to discuss how radiation impacts different populations or people with specific ailments. This course also requires students to communicate and express the importance of monitoring radiation employees.

How Long Does It Take to Get a Bachelor's in Radiology Technology?

Earning a radiology degree typically requires four years to complete and contains 120 credit hours. If students choose to attend school part time, radiology tech degrees can take much longer to complete, especially if students only attend school during fall and spring semesters.

Students interested in graduating sooner through traditional programs can take more classes over full-time enrollment. A student is considered full time if they take at least 12 credit hours per semester. However, students can work with their counselors to register for more than 20 credit hours per semester if they can handle the workload.

Online programs are often accelerated. Distance learning programs tend to have shorter semesters and no summer breaks. Formats include asynchronous learning, allowing students to complete their work anytime prior to the deadline. Self-paced online programs don't contain deadlines, which offers the most flexibility. However, getting behind on timelines can push back graduation dates.

How Much Is a Bachelor's in Radiology Technology?

Because there are multiple program structures, the cost of a radiology degree varies depending on the wants and needs of the student. However, average costs are between $2,500 and $10,000 per year. Online programs that do not have brick and mortar overhead costs or dormitories offer very competitive prices. However, some schools may not have accreditation, which can make programs less expensive. Students must review coursework and prepare to defend their education if they go this route.

Other influential cost factors include residency, which allows students to pay less than out-of-state students. Additionally, out-of-state students automatically have to consider living costs, including housing and meal plans, whereas resident students could commute from home.

Whether or not a student is a resident, private schools generally cost more than public schools. However, certain public schools have acquired recognition as exceptional institutions, which has allowed them to demand higher costs to attend their schools. Students who live near reputable community colleges may want to explore transfer options. When community colleges have good relationships with universities, students can complete general course requirements for a fraction of the cost and easily transfer their credits to a four-year university.

Certifications and Licenses a Bachelor's in Radiology Technology Prepares For

Radiography Licensure

The American Registry of Radiologic Technologists (ARRT) provides licensure for this specialty. This license requires at least an associate degree in radiology technology and successfully pass the ARRT exam.

Nuclear Medicine Technology Licensure

ARRT licensure in nuclear medicine technology requires students to have at least an associates degree in radiology from an accredited program. Licensure prepares professionals for entry-level technologist roles. The exam accurately assesses pertinent knowledge needed to perform daily tasks asked of nuclear medicine technologists.

Radiation Therapy Licensure

Licensure in radiation therapy ensures professionals are ready to administer treatments to patients who suffer from various diseases. Licensure also reassures employers that professionals understand what is expected of them. To earn this license, candidates must earn a degree from an accredited university, gain field experience, and successfully pass an exam.

Computed Tomography Certification

To qualify for this credential students should already be certified with the ARRT as this is an additional credential. A post-primary pathway is also available for professionals who have a credential from the American Registry for Diagnostic Medical Sonography or the Nuclear Medicine Technology Certification Board. Students must have a degree from an accredited university that covers mandatory content and meets clinical experience hour requirements.

Registered Radiologist Assistant

To become an RRA., candidates must have a bachelor's degree, an ARRT certification in radiology, one year of clinical experience, and complete the ARRT education program. Candidates are also required to pass an exam. Applicants are allowed three attempts to pass the exam within three years.

Resources for Radiology Technology Students

This site has a radiology student zone that provides multiple resources, including discussion forums.

JRCDMS maintains quality standards for sonography programs. Students have access to supplementary education models, the most recent news, and events in the sonography field.

Since 1969, the JRCERT ensured that radiology programs are accredited. The JRCERT helps students identify what their programs should be focusing on and what additional research they should study.

ARRS provides mentors to students entering the radiology field. Students have access to practice-based studies and supplemental learning modules, webinars, and the ARRS research bank.

Students who join SNMMI have access to a vast network of seasoned professionals who can help them along their professional journey.

Featured Radiation Tech Programs

Professional Organizations in Radiology Technology

Professional organizations are valuable for radiology professionals at any stage of their career, including college students. Radiology degree-seeking students can join professional organizations while in school to gain access to a network full of working professionals willing to offer mentorship. While many organizations offer scholarships, professionals must complete additional courses to stay current with licensure. Emerging professionals are also provided networking opportunities through conferences and webinars.

ASRT specializes in supporting radiologic technologists and radiation therapists. Members gain access to continuing education (CE) opportunities, journals, magazines, and professional development opportunities.

AVIR helps professionals perfect their skills through online workshops, chapter meetings, annual conferences, and regional networking opportunities. Members can also view video lectures and self-paced modules to stay abreast of new practices.

The AHRA is an organization that represents professionals in management roles dealing with imaging. Members have access to a global network, CE opportunities and award-winning publications.

RSNA is an international society comprised medical professionals who work in radiology. Due to RSNA's vast network, members have access to thousands of CE credits.

Since 1970, SDMS has educated medical professionals who specialize in sonography. Members have access to a network of more than 28,000 professionals.