Bachelor's in Respiratory Therapy Program Guide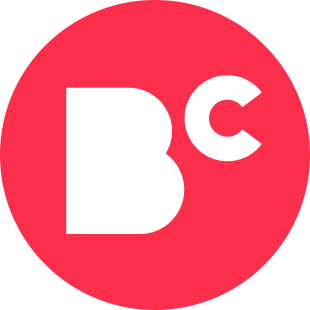 By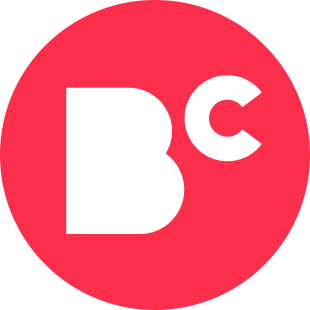 Staff Writers
Writer
The staff writers for BestColleges collaborate to deliver unique, student-driven content on topics such as career development, college life, and college planning....
Updated on August 16, 2023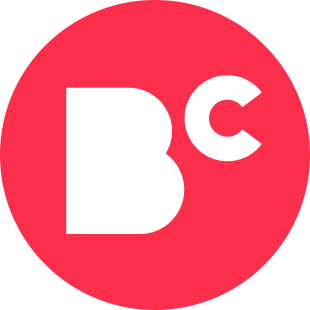 By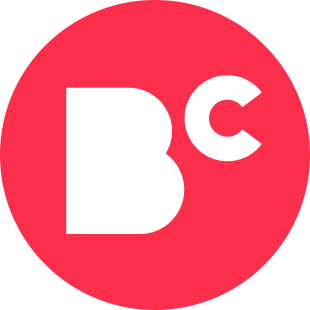 Staff Writers
Writer
The staff writers for BestColleges collaborate to deliver unique, student-driven content on topics such as career development, college life, and college planning....
Updated on August 16, 2023
www.bestcolleges.com is an advertising-supported site. Featured or trusted partner programs and all school search, finder, or match results are for schools that compensate us. This compensation does not influence our school rankings, resource guides, or other editorially-independent information published on this site.
Turn Your Dreams Into Reality
Take our quiz and we'll do the homework for you! Compare your school matches and apply to your top choice today.
As the healthcare field continues to grow, so does the industry's demand for professionals with specialized skill sets to address unique patient issues and disorders. With a concentration in cardiovascular and pulmonary disorders, a respiratory therapy degree prepares students to work as a trained medical professional. Respiratory therapy graduates can become clinical practitioners and care supervisors, and increase their earning potential through further education. The U.S. Bureau of Labor Statistics (BLS) projects a 23% increase in demand for respiratory therapists by 2026. Read on to continue discovering the benefits of a respiratory therapy degree.
#1

University of Mary

Bismarck, ND

#2

The University of North Carolina at Charlotte

Charlotte, NC

#3

Oregon Institute of Technology

Klamath Falls, OR

#4

Midwestern State University

Wichita Falls, TX

#5

University of Michigan-Flint

Flint, MI

#6

Boise State University

Boise, ID

#7

University of Cincinnati

Cincinnati, OH

#8

Nebraska Methodist College of Nursing and Allied Health

Omaha, NE

#9

Siena Heights University

Adrian, MI

#10

University of Missouri

Columbia, MO
Should I Get a Bachelor's in Respiratory Therapy?
Students considering a respiratory therapy degree should have a general interest in the healthcare community, and specifically in patient care and medical equipment. Respiratory therapists cater to patients with respiratory problems, like emphysema and asthma. These therapists must know how to operate different types of respiratory equipment, and they should be comfortable teaching patients how to use it. Respiratory therapy programs focus on healthcare research, disease management, and respiratory health patient education. Students develop the skills to work in emergency and critical care environments. They also gain knowledge in cardiopulmonary pathology and diagnostics.
Some learners working toward a bachelor's degree in respiratory therapy already have an associate degree and prior work experience. These students already know the basics of respiratory care, so they may opt for an online bachelor's program rather than an on-campus one. On the other hand, on-campus courses provide first-time students with the one-on-one attention they need to advance through the program. When researching program delivery, prospective students should consider which format would benefit their personal learning style and best fit their schedule. In addition to program format, look at each potential school's student services offerings. Schools with a career center host job fairs and workshops and appoint advisers to give students career advice. Using these services, students can land internships and job placements. After graduation, students become part of the alumni network and gain access to networking events, at which they can meet other industry professionals who can give them valuable insight or act as personal mentors. Both online and on-campus students should have access to these services from their university.
What Can I Do With a Bachelor's in Respiratory Therapy?
Graduates work in many different professional capacities after obtaining a respiratory therapy degree. Some graduates explore other areas of therapy, like occupational or physical therapy, since many of the principles taught in respiratory therapy overlap with other disciplines. A bachelor's degree in respiratory therapy centers on clinical care and advanced competencies. Learners with this knowledge and skill set may move up through the ranks to work as medical managers at healthcare facilities. Students intrigued by anatomy and medical equipment might pursue cardiovascular technologist positions. The following list outlines popular career paths for respiratory therapy bachelor's degree graduates.
Respiratory therapists work with patients in different age groups, ranging from infants to the elderly. Before assisting patients, these therapists consult their physicians to learn more about the patient's health. They also interview and test patients to analyze their condition. After the diagnosis, therapists talk to the physicians to create treatment plans for their patients.

Median Annual Salary: $59,710*
Medical and Health Services Manager
These healthcare administrators coordinate services at healthcare facilities. Managers oversee and train staff and create objectives for personnel to meet. As organizational leaders, managers implement programs to streamline facility operations and improve patient care. The administrators review department budgets and schedule staff members.

Median Annual Salary: $98,350*
Cardiovascular Technologist and Technicians
These technicians use diagnostic imaging equipment to perform tests on patients with cardiovascular or pulmonary issues. To prepare for testing, technologists evaluate patients' medical history, then use diagnostic equipment to gather images. Technicians review the images for abnormalities or irregularities.

Median Annual Salary: $65,620*
Source: Bureau of Labor Statistics
How to Choose a Bachelor's in Respiratory Therapy Program
Students pursuing a respiratory therapy bachelor's degree should do their research before applying. Applicants must keep several things in mind, including cost, program length, curriculum, delivery format, accreditation, enrollment status, and specialization options. Each student has unique needs and needs to find the right program to accommodate them. Program costs vary by school, but public institutions tend to cost less than private schools. These schools receive funding from the federal government, so they can offer subsidized tuition rates to resident students and award more financial aid. Program length is another factor students must consider. Many schools offer degree advancement programs, which transition students with associate degrees into bachelor's programs. These programs require fewer courses and take less time to complete. Otherwise, it takes full-time students four years to obtain a bachelor's degree in respiratory therapy.
Program length and curriculum go hand in hand. The number of courses students must take to graduate directly affects the amount of time they spend in school. To expedite their time in a program, students may enroll in self-paced online courses. On-campus courses better serve students who have lots of free time or fewer commitments, and who prefer individualized attention from their instructors. For self-starters, online programs allow students to work asynchronously and interact with each other and their teachers via messaging. Next, students should think about their enrollment status. Full-time students are likely to complete their degrees in less time than part-time students, though they have less free time for extracurricular responsibilities.
Programmatic Accreditation for Bachelor's Programs in Respiratory Therapy
Most schools apply for regional or national accreditation. Regional accreditation is the most prestigious designation, but many trade and vocational schools go through the national accreditation process. With regional accreditation, students can easily transfer credits to other institutions. Even after receiving regional or national accreditation, some schools go a step further and apply for programmatic accreditation.
The programmatic accreditation process evaluates an individual program's academic rigor. The accrediting body, which consists of seasoned academics and experienced industry professionals, interviews course instructors and reviews the program's course list. These groups create a strict set of criteria, known as accreditation standards, by which to judge academic programs. They ensure that learning objectives and outcomes align with the industry. Programmatic accrediting bodies only recognize programs that adequately prepare graduates to go into the workforce. The Commission on Accreditation for Respiratory Care (CoARC) handles programmatic accreditation for the respiratory therapy degree. To take a National Board for Respiratory Care credential exam, students must attend a CoARC program.
Bachelor's in Respiratory Therapy Program Admissions
The respiratory therapy degree admissions process varies greatly by school, who select applicants based on academic criteria. The criteria includes their academic record, test scores, and extracurricular activities. To assess a student's academic performance, schools look at their high school and college transcripts. They examine students' course history and final grades. If students take the SAT or ACT tests, schools review these test scores, as well. Admissions calendars vary by school, with some schools admitting students only a couple times each year, and others admitting on a rolling basis. Early action applicants submit their portfolio by early November, while rolling admissions candidates have until summer to send their information in. When selecting schools, students should look at their eligibility requirements, submission process, and other factors previously mentioned. Moreover, students give themselves more options and increase their chances of admission when they apply to multiple programs.
Prerequisites
Minimum GPA:

Undergraduate programs prefer students with a GPA of 3.0 or higher, but many accept students with a lower GPA if they excel in other areas. For transfer students, the GPA requirements stay at a 3.0.
Admission Materials
Application:

In a standard application, students fill out standard information about themselves, including their name, age, and location. Some schools use The Common Application, a general application that enables students to apply to multiple schools at the same time.

Transcripts:

Transcripts gives schools an overview of your academic history. The transcript lists a student's course load, GPA, and graduation date. For a small fee, students can order an official transcript form a higher education institution.

Letters of Recommendation:

Schools request letters of recommendation when they want to learn more about a student's character. Applicants should ask former teachers, supervisors, coaches, and mentors to write these letters.

Test Scores:

Schools want to see high SAT or ACT scores in the math and science sections, especially for students pursuing a respiratory therapy degree.

Application Fee:

Schools charge a fee to process applications. Fees range from $30 to $100, and students submit their payments with their applications.
What Else Can I Expect From a Bachelor's in Respiratory Therapy Program?
For potential students conducting research for a respiratory therapy degree, this section offers some insight into a typical respiratory therapy curriculum. Keep in mind, course details vary by school. Each school weighs courses differently and adheres to different requirements. However, the tenets of respiratory care are the same.
Courses in a Bachelor's in Respiratory Therapy Program
The following list gives examples of the courses commonly found in a respiratory therapy degree curriculum. Core or major-related course stress the same learning objectives at each institution, including human anatomy and organ function.
Conditions like chronic obstructive pulmonary disease and pulmonary fibrosis disrupt the normal function of the lungs. In this course, students learn to identify these conditions. They also research exercises and medical equipment used to strengthen the patient's lungs and improve breathing.
Pediatric Respiratory Care
Respiratory care for children differs from adult care due to the size and anatomy of the child. Students explore children's anatomy, and the respiratory disorders that affect children and babies. Learners read through and analyze case studies featuring common pediatric and neonatal respiratory issues.
Students explore the mechanics of asthma, its causes, treatments, and management techniques. Learners delve into the pathophysiology of asthma and the attributes of acute, chronic asthma. Students analyze the medications used to manage asthma and their delivery. By the end of the course, students will have developed and implemented a comprehensive management plan.
This course prepares students to deal with patients in intensive and acute care units. These patients suffer from advanced respiratory issues and other complications and need therapists who can properly and effectively manage their care. Topics include physiology and evidence-based treatment methods.
Advanced Mechanical Ventilation Theory
Therapists use ventilator machines to treat patients with respiratory issues. This course explores the functions of mechanical ventilators, like pressure control modes. Once students grasp the concepts in this foundational course, they move on to bilevel ventilator theory.
How Long Does It Take to Get a Bachelor's in Respiratory Therapy?
Schools offer two different options for respiratory therapy degrees: a degree advancement program and a traditional program. In a degree advancement program, students with an associate degree or previous college credits transfer into an accelerated program. This program takes two years or less to complete and focuses on the supervisory aspects of clinical respiratory care. Usually, students take this track when they want to work in management roles.
The traditional track prepares students without respiratory care experience to join the industry in therapy roles. Students who want to spend less time in school should opt for an accelerated program. However, they must check with their school to ensure all their credits are transferable. If not, schools may make students retake courses. In degree advancement programs, students need 30 or more credits, while traditional programs require 120 or more. In traditional programs, students take more elective courses and foundational courses like English and math.
How Much Is a Bachelor's in Respiratory Therapy?
The cost of a bachelor's degree in respiratory therapy depends on the school's pricing. Schools use three different schedules for tuition rates: a flat rate per semester, flat rate for credit range, or cost-per-credit or course. In flat rate per semester systems, students pay a singular price for the entire term, such as $10,000 per semester. With a flat rate per-credit range, students pay a set tuition price based on the number of credits they take each term. Cost-per-credit systems allow students to pay per course. Schools use this system for part-time and online students. Typically, cost-per-credit systems are cheaper than other schedules, because students take fewer courses during the semester. Part-time and online students tend to live off campus and occasionally commute to school. Therefore, they save on housing and transportation costs.
Online students can bypass certain costs, like for housing, but other university fees are mandatory. Universities charge a variety of fees, including orientation and commencement fees, that get added on to the tuition bill. These fees increase the overall cost of the program, so students should review their bill and reach out to the financial aid office with any questions. On average, respiratory therapy degrees costs between $11,000 and $30,000 per semester.
Certifications and Licenses a Bachelor's in Respiratory Therapy Prepares For
Certified Respiratory Therapist
The National Board for Respiratory Care (NBRC) administers this exam to respiratory care professionals. Applicants must hold an associate degree or higher from a CoARC-accredited program. To receive the credential, students take the therapist multiple-choice exam. Students may submit their application and examination fee at any time; there is no deadline.
Certified Pulmonary Function Technologist
The NBRC awards this credential to pulmonary function technologists who exhibit advanced knowledge and excellence in respiratory care. Applicants take the pulmonary function exam and, depending on their score, receive either the certified technologist certification or the registered pulmonary function technologist credential.
Neonatal/Pediatric Respiratory Care Specialist
After respiratory care professionals obtain their credentials as either a certified respiratory therapist or registered respiratory therapist, they can take the neonatal/respiratory care specialist exam. Competencies include assessing patient information and evaluating pulmonary status. Applicants get three hours to finish the test.
Resources for Respiratory Therapy Students
The board is the foremost authority for respiratory care credentials and education. They offer nine credentials that cover everything from sleep disorders to neonatal care. They also provide comprehensive information regarding test preparation.
Distributed by the American Association for Respiratory Care, the Respiratory Care Journal addresses cardiorespiratory disorders, pathophysiology, and a host of other respiratory issues. Much of the journal features original research and peer-reviewed articles.
This patient-focused site caters to patients with lung diseases, asthma, and allergies. Writers publish helpful information regarding respiratory care medication and finding care providers in your area.
Using this site, students can study for their next exam with flashcards created by their peers. The site lets users click through cards to test their respiratory care knowledge.
Professional Organizations in Respiratory Therapy
Professional organizations expose students to a world of like-minded individuals in their industry. Through these organizations, they build lifelong friendships with local, national, and global thought-leaders. Each professional association serves its own purpose, outlined by its mission statement. Many deem themselves advocates for the respiratory care community and work with legislators, educators, and professionals to shape the industry. By joining an organization, students can attend annual conferences and networking events.
The AARC considers itself a professional organization dedicated to advancing the practice of respiratory science. It advocates for specialty educational programs made exclusively for respiratory therapists.
The Lung Association strives to educate respiratory care professionals and the general public through initiatives geared toward lung health. It researches lung cancer, advocates for cleaner air, and discusses the dangers of tobacco smoking.
Started in Minnesota in 1978, the organization prides itself on being pioneers in sleep medicine. It researches new developments, like ambulatory sleep medicine and telemedicine.
The association welcomes therapists, exercise physiologists, and behavioral scientists to join their ranks. It takes a multidisciplinary approach to respiratory care. It also also partners with other organizations to hold conferences and events.
This organization represents care professionals working as educators for respiratory disorders. It advocates for asthma sufferers to improve health disparities. The association presents scholarships to qualified members to help with educational expenses.