Graduate Certificate in Gerontology Program Guide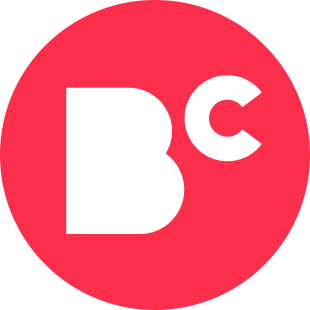 By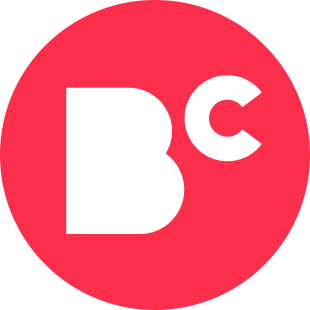 Staff Writers
Writer
The staff writers for BestColleges collaborate to deliver unique, student-driven content on topics such as career development, college life, and college planning....
Updated on August 18, 2023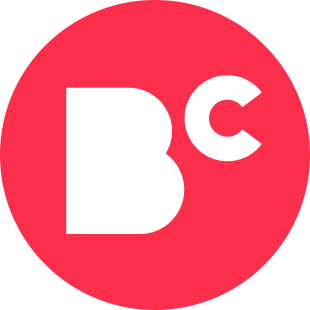 By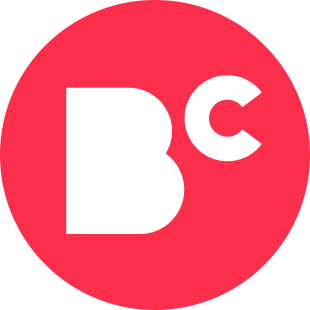 Staff Writers
Writer
The staff writers for BestColleges collaborate to deliver unique, student-driven content on topics such as career development, college life, and college planning....
Updated on August 18, 2023
www.bestcolleges.com is an advertising-supported site. Featured or trusted partner programs and all school search, finder, or match results are for schools that compensate us. This compensation does not influence our school rankings, resource guides, or other editorially-independent information published on this site.
Turn Your Dreams Into Reality
Take our quiz and we'll do the homework for you! Compare your school matches and apply to your top choice today.
If you currently work with older adults or desire to work with this population, a graduate certificate in gerontology can help you advance your career. Gerontology is the multidisciplinary study how aging impacts people psychologically, physically, and socially. Anyone who serves older adults, including healthcare workers, mental health providers, and social service providers, can benefit from studying gerontology.
Professionals live in an exciting time to enter this growing field. The U.S. Center for Disease Control projects that the number of Americans aged 65 and older will increase to nearly 20% of the population by 2030. Moreover, data from the U.S. Bureau of Labor Statistics (BLS) suggest that as baby boomers age, the demand for those who care for the elderly will continue to rise.
The U.S. Center for Disease Control projects that the number of Americans aged 65 and older will increase to nearly 20% of the population by 2030.
You can apply a gerontology graduate certificate toward a master's degree in gerontology or use it as a stand-alone professional credential. If you enjoy helping older adults, use this guide to determine if a graduate certificate in gerontology is right for you.
How to Choose the Right Graduate Certificate in Gerontology Program
As you research graduate certificate programs, consider factors such as cost and program length. The number of required classes remains the most significant determinant of both these variables. Graduate certificates in gerontology typically require 12-18 credits, or 3-6 classes. Cost varies by school. Some programs also include a practicum to provide hands-on experience working with older adults. While you can complete your certificate in one semester of full-time studies, most programs take 1-2 years with part-time studies. Online programs prove especially beneficial to working professionals.
Aside from cost and program length, also consider location, accreditation, and program specifics. Some online programs require a few on-campus meetings. If you desire to work in a certain area, select a school that can help you find a job in this location. Accreditation indicates quality that employers value, so be sure to consider only accredited schools. You can more easily transfer credits from regionally accredited schools, something to bear in mind if you plan to apply your certificate towards a master's degree. Finally, be sure your chosen programs offer your desired electives and concentrations.
Employment and Salary Outlook for Graduate Certificate Holders
As people live longer and the number of older adults increases, jobs for those with experience in gerontology will also rise. The salary potential and job prospects for those working in gerontology depend on the education and training required to perform a particular job. The BLS projects demand for personal care aides (PCAs), individuals who help older adults manage daily life, to grow by 41%. However, since this position only requires a high school diploma, PCAs earn a median annual salary of just $23,100. Those working in jobs that require graduate-level training, such as nurses and mental health providers, command higher salaries. See below for some common occupations for gerontology graduate certificate holders.
Median Salary for Gerontology Graduate Certificate Holders by Experience

| | Entry-Level | Mid-Career | Experienced | Late Career |
| --- | --- | --- | --- | --- |
| Geriatric Social Workers | $40,000* | $44,000* | $45,000* | $59,000* |
| Mental Health Counselors | $38,000* | $41,000* | $44,000* | $46,000* |
| Geriatric Care Manager | $50,000* | $54,000* | $55,000* | $51,000* |
| Acute Care Nurse Practitioners | $94,000* | $103,000* | $108,000* | $108,000* |
Source: Bureau of Labor Statistics
Career Opportunities
Professionals in many fields face the challenge of meeting the social, emotional, psychological, and medical needs of older adults. Social workers and mental health providers help older adults access appropriate services and handle the psychological challenges that come with aging. Nurses and other medical providers help elderly patients stay healthy, and manage illness and end-of-life concerns. Those working in social service agencies and nursing homes help older adults remain active and social. All professionals share compassion as a common trait. They enjoy using their expertise to help older adults live healthy, happy, and fulfilling lives.
Accreditation for Graduate Certificate in Gerontology Programs
Colleges complete the voluntary accreditation process to demonstrate that their programs meet high standards of quality and rigor. Schools may hold national or regional accreditation. Only apply to accredited schools as this not only indicates quality, but is valued by employers. Many view regional accreditation as more prestigious. You may more easily transfer credits from regionally accredited schools, so keep this in mind if you plan to apply your certificate toward a graduate degree.
Programs within schools are also sometimes accredited. Such accreditation is more likely to apply to programs than certificates, however. Look for programmatic accreditation in gerontology from the Accreditation for Gerontology Education Council, the only accrediting body for gerontology programs. If any of the programs you consider are within schools of public health, they may be accredited by the Council for Education for Public Health.
Graduate Certificate in Gerontology Program Admissions
Applications for traditional, on-campus graduate programs generally require more items than those for online graduate certificate programs. Many schools offer graduate certificate in gerontology programs online, and most online graduate certificate applications do not require much more than completion of an undergraduate degree. Some graduate certificate programs may not even require test scores and transcripts.
Graduate programs in gerontology often require a bachelor's degree with a minimum 3.0 GPA. If you plan to use your certificate credits to complete a master's degree, or if you apply to more competitive schools or programs, you may need to meet additional requirements.
Lastly, look for programs that match your requirements for cost, number of courses, and location. Consider programs that help you meet your educational and career goals. Research who can attend each program, when courses are offered, and any additional requirements. Narrow your choices down to a few schools.
Admission Requirements
Bachelor's degree=

Graduate study requires completion of a bachelor's degree. Since gerontology is a multidisciplinary field, most gerontology programs do not demand specific undergraduate majors.
Admission Materials
Application:

Schools with graduate programs typically provide their own online applications. Create an account and enter your personal information, which may take several sessions to complete. Graduate certificate applications do not generally include many requirements.

Exam Scores:

Some graduate certificate programs require GRE scores, but most do not unless they are part of a gerontology graduate program.

Background Check:

Some gerontology graduate programs require a background check because you may work in a practicum or other setting with vulnerable adults.

Transcripts:

Certificate applications may require you to provide transcripts to show you hold a bachelor's degree and meet any GPA requirements. If the application asks for official transcripts, you must ask all your previous schools to send them directly.

Application Fee:

Graduate certificate application fees range from about $40-$100. Some schools waive these fees in certain circumstances, although this is not typically done for graduate certificates.
What Else Can I Expect From a Gerontology Graduate Certificate Program?
Core Courses in a Gerontology Graduate Certificate Program
Graduate certificate in gerontology programs typically require 2-3 core courses plus one or more elective courses. As a multidisciplinary field, gerontology courses may be offered by different departments. Some programs also require a practicum. Required courses vary by program, but below lists three commonly offered courses.
This multidisciplinary course introduces the aging process in our diverse society. Students explore the impact of societal changes on older adults, demographic trends among the elderly, and the effects of a growing number of older people on society as a whole. Additional topics may include ethics and public policy.
This course explores the normal physical aging process and factors that can impact healthy aging, such as stress, nutrition, disease, and dementia. Students explore common health conditions among older adults, ways to promote health, and how to help older adults manage chronic illness.
Students examine the psychological changes and challenges that come with aging, including impacts on intellectual functioning, memory, adjustment, personality, and role changes. The course introduces psychological research and theory to provide insights into older adults and explores how social services, public policy, community organizations, and healthcare systems impact the psychological health of older adults.
How Long Does It Take to Get a Graduate Certificate in Gerontology?
Graduate certificates in gerontology typically take 1-2 years to complete part time. The number of required courses remains the most significant factor in how long it takes to complete a program. Most certificate programs require 12, 15, or 18 credits. When selecting a program, look at how often required courses are offered and whether you can take more than one course at a time. Some programs allow you to take all required courses during one semester of full-time study, but many are geared toward working professionals, especially those offered online. If you take only one course at a time, expect to finish in 1-2 years, depending on the number of required classes.
How Much is a Graduate Certificate in Gerontology?
The average price of a graduate certificate in gerontology at a state school stands at about $7,500, but this price varies depending on school and program. Tuition rates range from as low as about $300 per credit at public universities to $1,200 per credit or more at elite private schools. To determine the total cost of a program, multiply a school's per-credit tuition rate and add any additional expenses such as school fees, travel, books, and other materials.
Federal, state, and institutional financial aid is not usually available for graduate certificate programs, especially if you attend school part time. However, many certificate programs are offered online and part time, allowing students to work while going to school. Online classes also reduce costs by eliminating the need to live on campus or travel to classes. If you work and hope to complete a graduate certificate to advance your career, check with your employer about any tuition assistance. Your employer may help cover some or all of your program costs.
Professional Organizations in Gerontology
Professional organizations enable those working in gerontology to network with other professionals in their field, access useful resources, and take continuing education courses. Many hold annual conferences and other events. Some provide unique opportunities for graduate students to connect with mentors, learn best practices, and search for jobs. Professional organizations also serve as advocates for gerontologists and older adults, promoting effective public policy at the state and national level.
GSA promotes the study of aging and seeks to communicate research findings to gerontologists and policymakers. The organization provides online trainings, advocacy resources, annual meetings, and a network of gerontology students.
NAPG offers credentialing, continuing education, and networking opportunities for gerontologists. Graduate students in gerontology may become student members of the association.
ASA provides resources and training to those working with older adults through an annual conference, webinars, online courses, videos, and publications. ASA brings a particular focus on diversity-related issues. Members gain networking opportunities.