The Student's Guide to Transferring Colleges
Transferring colleges can be tricky. Learn how to transfer colleges, how college credit transfer works, and whether transferring is right for you.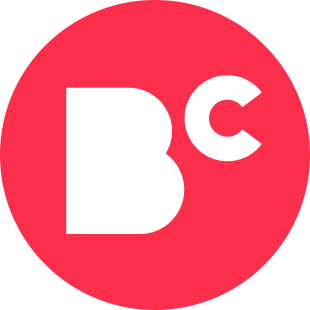 By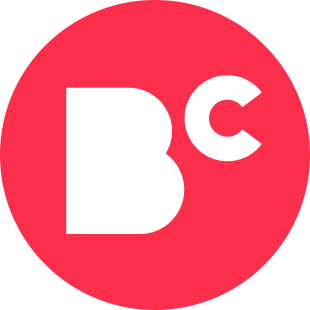 Staff Writers
Writer
The staff writers for BestColleges collaborate to deliver unique, student-driven content on topics such as career development, college life, and college planning....
Updated on June 6, 2023
Edited by
Hannah Muniz
Editor & Writer
Hannah Muniz is a senior editor with BestColleges, specializing in college planning, test prep, student life, and sponsored content. She previously worked as a freelance writer, composing articles on the SAT/ACT, higher education, language learning, ...
•
Reviewed by
Lonnie Woods III
Reviewer & Writer
Lonnie Woods III has over 10 years of professional higher education experience. As a student affairs administrator, professor, and professional development consultant, his work and research examine the career competencies of students pursuing the art...
•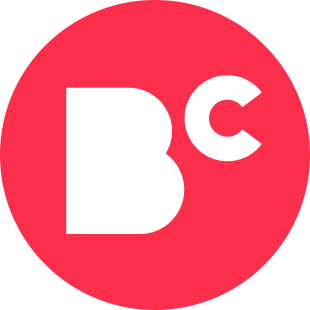 By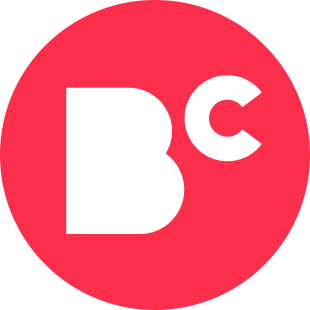 Staff Writers
Writer
The staff writers for BestColleges collaborate to deliver unique, student-driven content on topics such as career development, college life, and college planning....
Edited by
Hannah Muniz
Editor & Writer
Hannah Muniz is a senior editor with BestColleges, specializing in college planning, test prep, student life, and sponsored content. She previously worked as a freelance writer, composing articles on the SAT/ACT, higher education, language learning, ...
•
Reviewed by
Lonnie Woods III
Reviewer & Writer
Lonnie Woods III has over 10 years of professional higher education experience. As a student affairs administrator, professor, and professional development consultant, his work and research examine the career competencies of students pursuing the art...
•
www.bestcolleges.com is an advertising-supported site. Featured or trusted partner programs and all school search, finder, or match results are for schools that compensate us. This compensation does not influence our school rankings, resource guides, or other editorially-independent information published on this site.
Turn Your Dreams Into Reality
Take our quiz and we'll do the homework for you! Compare your school matches and apply to your top choice today.
---
Students transfer colleges for many reasons, from financial challenges to changes in majors.
Many students transfer from a community college to a four-year university to pursue their bachelor's.
Before transferring colleges, be sure to research transfer credit policies.
If you're considering transferring colleges, talk with your academic advisor.
---
According to a 2018 report from the National Student Clearinghouse Research Center, 38% of students in the fall 2011 cohort transferred at least once during their first six years of college. Furthermore, 59% of two-year students who transferred moved to a four-year institution.
Students transfer schools for many reasons, including financial constraints, changes in majors, and new jobs. But transferring colleges isn't the right move for everyone.
In this guide, we take a look at what a transfer student is, how the transfer process works, and how to transfer credits from one college to another.
What Is a Transfer Student?
Understanding the transfer landscape is paramount. Here are some of the most common types of transfer students.
Four-Year University Transfer Student
Many students transfer from a four-year college or university to another four-year institution. Common reasons include a desire to switch majors, financial burdens, and wanting a better fit with a school — especially in terms of campus life and community.
---
Community College Transfer Student
Transferring from a community college to a four-year college or university is another popular path for students.
According to a 2017 report from the NSC Research Center, about 1 in 2 graduates who earned a four-year degree in 2016 had attended a two-year school at some point in the past decade.
Many students begin their college careers at community colleges to save money, get general education credits out of the way, and/or make a more informed decision about potential majors.
---
Military Transfer Student
Moving and interruptions in routines are a natural part of military life, so students in the military may find themselves transferring colleges frequently. The GI Bill® provides numerous educational benefits to service members and even allows students using these benefits to attend more than one college at a time.
---
International Transfer Student
International transfer students face mostly the same challenges as domestic transfer students. Learners with an F-1 or M-1 visa may only transfer to colleges certified by the Student and Exchange Visitors Program. M-1 students in particular must do so within six months of arriving in the U.S.
Students transferring to the U.S. from abroad should review degree requirements and international credit and degree transfers before initiating the transfer process.
---
Nontraditional Transfer Student
Leaving school can be a difficult decision, but sometimes emergencies, job opportunities, or financial concerns mean students must step away from their education temporarily. About 40% of U.S. students drop out of college, with 3 in 10 leaving before their sophomore year.
Fortunately, you can return to college anytime (though you may need to reapply for admission if going back to the same school you originally attended — check your school's student leave policy to learn more).
Before you return to college as a nontraditional student, check whether your school will accept any of the college credits you earned back when you initially enrolled. If it accepts some or all of these credits, you may be able to enter as a second- or even third-year transfer student rather than as a first-year student.
Find a Program That's Right For You
Learn about start dates, transferring credits, availability of financial aid, and more by contacting the universities below.
Why Do So Many Students Transfer Colleges?
College students transfer schools for a variety of reasons. Here are some of the most common.
Financial Reasons: Some students begin school but struggle to afford unexpected costs for things like room and board. This struggle may lead students to seek out a more affordable institution.
Degree Changes: Some students who enter college to pursue a specific major may change their minds and decide to study a different major that's unavailable at their school. In this case, learners may need to find a new school offering that major.
Moving Away: If a student must relocate as a result of work, family, or military obligations, they may choose to transfer to a local college or university in order to avoid out-of-state tuition costs.
Online or Distance Learning: Students sometimes transfer schools so they can move their learning online. Switching to online learning typically offers more flexibility and convenience. Certain schools may also offer better online degree options than others.
How to Transfer Colleges in 5 Simple Steps
Transferring colleges can seem intimidating, but the process isn't too different from applying to college as a first-year student. Here are the basic steps to follow if you're considering becoming a transfer student.
Step 1: Research Potential Schools
Once you've decided to transfer colleges, think about the features you'd like in your new program. Key factors to consider when researching colleges include academic quality, school size, cost, campus environment, and available resources and support systems.
You should also look into how to transfer credits from one college to another.
"Those who are thinking of transferring [should] reach out to the schools they are interested in to inquire about a preliminary evaluation of credits," said Diane Kahle, assistant director of admissions and transfer counselor at Clarion University of Pennsylvania.
It's important to work with both your current and prospective schools to determine how many of your credits will transfer and whether those credits will count toward your major. "Students should 'shop' their colleges to see how their credits would be received," advised Kahle.
Be aware that some schools may not calculate your potential transfer credits until after you've applied and been accepted.
Step 2: Meet With Your Academic Advisor
Meeting with your academic advisor allows you to ask questions about the transfer process and get more insight into whether such a move is right for you.
Another benefit of reaching out is learning how to transfer college credits. Your advisor can help you fill out the correct forms, request transcripts, and provide information about possible transfer agreements the school holds with other institutions.
Step 3: Check for Articulation Agreements
As you research potential schools to transfer to, try to find out whether they hold any articulation agreements, particularly with your current institution.
An articulation agreement is a formal agreement between colleges that simplifies the transfer process for students. These agreements normally mean that more (or all) of your college credits can transfer, saving you time and money toward your degree.
Step 4: Prepare Your Application
The application process for a transfer student differs from that for a first-time college student. For example, many schools don't require SAT or ACT scores for transfer students. Instead, they focus more on your academic performance in previous college courses.
As a transfer student, you'll also need to request transcripts from all previously attended colleges. Be sure to verify whether a prospective school requires official or unofficial transcripts with your application.
Other materials you may need to submit include letters of recommendation and a personal statement that explains your reasons for wanting to transfer. Note that many institutions maintain separate college transfer deadlines.
Step 5: Explore Financial Aid Options
Once you submit your application, begin researching scholarships and other financial aid opportunities. Try to prioritize scholarships that specifically target transfer students or another attribute of yours, such as your intended major.
Several websites make it easy to search for college scholarships using various criteria. Taking the time to explore financial aid opportunities allows you to select the best option for your budget.
College Credit Transfer: How Does It Work?
Many transfer students worry about whether the college credits they've earned will transfer to their new institution.
"When I speak with [prospective transfer students], I find their main concern is, 'Will my credits transfer?'" explained Kahle. "I try to educate them to instead ask, 'How will my transfer credits apply to my degree?'"
In general, transferring credits is simplest between public schools within the same state. These schools often maintain articulation agreements, which facilitate college credit transfer and may even guarantee admission to students who meet specific requirements.
For example, the University of Wisconsin-Madison maintains transfer agreements with several in-state partner institutions. Similarly, California's public colleges and universities run a website called ASSIST to help students see how credits earned at one state school can transfer to another.
Checking to see if the school you want to transfer to has an articulation agreement with your current school is a good first step in determining whether your credits will transfer. You can use online tools to search for transfer agreements.
Ultimately, the power to accept or reject transfer credits lies with the credit-receiving institution. Here are some of the ways college credit transfer works at U.S. colleges.
Course Equivalency
Colleges may accept transfer credits if they're direct equivalents. For instance, one school may accept an English 101 class from another school in lieu of its own English 101 class.
Conversely, another school might accept your composition class but only as a general elective that counts toward the total credits you need to graduate.
Course Level
It's often simpler to transfer credits from broader lower-level classes than it is for more specialized upper-level courses. Why? For basic college courses, direct course equivalency is far more common.
Your new school might accept the credits for your upper-level courses but not count them toward your major, so you may have to retake them. If you've already completed several upper-level courses, check with prospective schools to see whether they'll accept these credits.
Quarter vs. Semester System
Another factor to consider is whether a school follows the semester or quarter system. You can estimate the value of transfer credits with the following formulas:
Number of Quarter Credits / 1.5 = Number of Semester Credits
Number of Semester Credits * 1.5 = Number of Quarter Credits
Should I Transfer Colleges?
Before you commit to transferring, spend some time determining why you want to transfer. Are you simply dissatisfied with your campus environment? Maybe you're experiencing financial challenges and can no longer afford your current college.
Consider whether you can resolve the issue first without transferring colleges. For instance, if you're feeling disconnected from campus life, you could join a student club to try to make friends. Or, if you're feeling homesick, you might try calling or visiting home more often or starting a new hobby.
If you're still interested in transferring colleges, talk with your academic advisor, who can offer guidance and more information on the transfer process.
If possible, it's a good idea to explore potential campuses as well. "I think it is important for [prospective transfer] students to make a physical visit to campuses to help find their fit," said Kahle.
Other factors to take into account when deciding where to transfer include financial aid. "Students shopping for a new school can learn who has scholarships available, and this can become part of the decision of where to ultimately apply," explained Kahle.
If you decide to transfer, make sure you transfer at a practical time. Normally, it's best for students to transfer between school years or semesters. If you leave your current school in the middle of a term, you could lose money on tuition and fees.
Frequently Asked Questions About Transferring Colleges
Do transfer students have a better chance of getting accepted?
In general, college transfer acceptance rates tend to be lower than those for first-year students. As such, it's often more challenging to get into college as a transfer student than it is as a first-year student.
This fact is especially true for highly selective colleges and universities. For example, Georgetown University accepted 17% of first-year applicants in 2020 but only 9% of transfer students the previous year. That makes getting into Georgetown as a transfer around twice as hard.
Ultimately, how difficult it is to get into college as a transfer student depends on the school and factors like how high its first-year student retention rate is.
When can you transfer colleges?
Students can typically begin the transfer process anytime they like, including during their first year of college. Data from the NSC Research Center indicates that most students transfer colleges in their second year.
Many institutions only accept transfer students in the fall, so you'll likely need to wait several months after applying as a transfer student before you can officially enroll at your new college.
Most U.S. universities maintain college transfer deadlines in the late spring for admission that fall, but some accept transfers at the start of the spring term. For instance, NC State University accepts transfer applications for both fall and spring admission.
Can you appeal college transfer credits?
Transfer credits may be denied or downgraded to elective credits, even if the courses seem equivalent to those required by your new institution. If this happens, you are entitled to appeal.
Institutions approach the credit transfer appeals process in various ways. Generally, though, appeals require evidence of equivalency to overturn admissions officers' original decision. You must typically provide the following materials as part of the appeals process:
Course materials
Class descriptions
Syllabi
Examples of coursework
Letters from professors and/or other authorities on the subject matter
How does transferring colleges affect financial aid?
Most transfer students who receive aid through the FAFSA will get similar funding at their new institution. That said, scholarships and institutional aid can vary.
You only need to fill out the FAFSA once per year. If you transfer in the spring, the information you listed on your FAFSA should still apply toward your new college. If you transfer in the fall, however, you'll need to fill out a new FAFSA.
Your new school calculates your aid based on your FAFSA and may award a similar financial aid package as your previous college. Note that some forms of aid, such as federal work-study, are nontransferable. Your aid may also change based on what you received the previous term or if your new school is substantially cheaper than your previous college.
With Advice From:
Diane Kahle
Diane Kahle is assistant director of admissions, as well as a transfer counselor, at Clarion University of Pennsylvania. She has served as an admissions counselor since 1999 and worked with the transfer student population since 2002. Traveling around Pennsylvania to visit community colleges, Kahle has been a member of the Western Pennsylvania Transfer Advisory Council since its inception. She earned her BS in communication from Clarion in 1992.
---
GI Bill® is a registered trademark of the U.S. Department of Veterans Affairs (VA). More information about education benefits offered by VA is available at the official U.S. government website at https://www.benefits.va.gov/gibill.
---
Feature Image: PhotoIris2021 / Shutterstock