Top 20 Affordable Masters in Health Informatics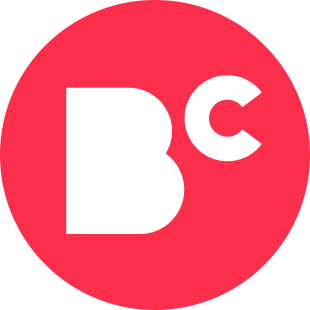 By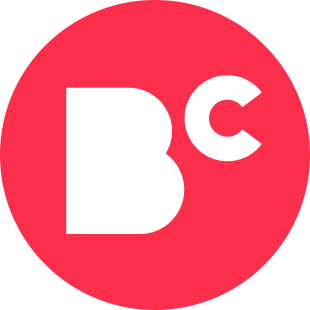 Staff Writers
Writer
The staff writers for BestColleges collaborate to deliver unique, student-driven content on topics such as career development, college life, and college planning....
Updated on April 6, 2023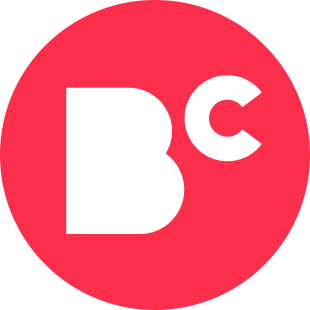 By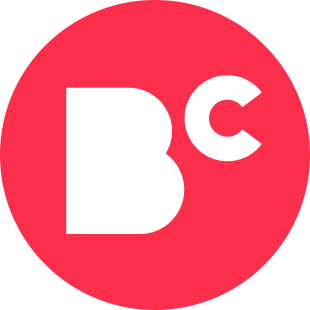 Staff Writers
Writer
The staff writers for BestColleges collaborate to deliver unique, student-driven content on topics such as career development, college life, and college planning....
www.bestcolleges.com is an advertising-supported site. Featured or trusted partner programs and all school search, finder, or match results are for schools that compensate us. This compensation does not influence our school rankings, resource guides, or other editorially-independent information published on this site.
Turn Your Dreams Into Reality
Take our quiz and we'll do the homework for you! Compare your school matches and apply to your top choice today.
Healthcare data is transforming the patient care experience. Build a career in this growing field by checking out these Top 20 Affordable Masters in Health Informatics!
Healthcare and IT professionals can join forces to organize, interpret, and present data to vastly improve patient care and clinical research. Our Top 20 Affordable Masters in Health Informatics offers a solution for working professionals to lead this industry into the future. We've ranked Masters in Health Informatics programs by tuition, reviews, and professional opportunities upon graduation. Healthcare data has the potential to transform the medical field.
Health Informatics - the industry that retrieves, organizes, and translates this data - is launching patient experience into a new era of care. Data connects doctors with their patients, reveals healthcare trends, and informs political policy. When the federal government-mandated electronic medical records in 2014 for Medicare and Medicaid reimbursement, the need for health informatics specialists took off across the country. A Masters in Health Informatics bridges the gap between IT specialists and healthcare professionals looking to change the face of our industry. It places enthusiastic professionals at the forefront of a burgeoning career that can make an immediate and lasting impact.
A career in healthcare informatics is incredibly diverse in both its opportunities and responsibilities. Health informative analytics can build and interpret patient databases to help doctors understand and communicate with their patients, for example. They also retrieve data on larger healthcare trends, guiding medical decisions to improve overall medical care. Master's programs across the country cater to this variety, allowing students to choose a specialty in social and ethical care, data analytics, or management and leadership.
Schools also emphasize the importance of practical industry experience. Many universities offer part-time or online alternatives for professionals currently working in the field. With the spread of informatics throughout hospitals, clinics, and research facilities, the career is financially skyrocketing.
The Bureau of Labor Statistics predicts a 13% growth in job outlook from 2016-2026, a significantly above-average rate compared to other career paths. The diversity of a Masters in Health Informatics program allows graduates to customize their careers to their skills and interests. Careers include clinical or health informatics specialists, informatics nursing or health information management. Graduates may also pursue roles that focus on public policy or drive research with the use of healthcare data. Each Masters in Health Informatics department takes a unique approach to mentoring, training, and exposing students to the vast field.
Popular Online Healthcare Programs
Learn about start dates, transferring credits, availability of financial aid, and more by contacting the universities below.
Methodology
Each ranking published by Top Master's in Healthcare requires a lot of research, fact-checking, and interest in the world of higher education and medical industries. The editors of TMHC utilize credible data resources from academic journals, government databases, job recruitment organizations, and, especially, degree alumni reviews. TMHC rankings are scored specifically on degree outcomes, alumni reviews, degree affordability, acceptance rates, MCAT and GRE scores, and degree completion rates. To be considered for ranking by TMHC, degrees must be accredited by the National Science Foundation and, thus, provide appropriate doctorate certifications within the healthcare field and have institutional affiliations with scholarly peer-reviewed publications.
Here are the Top 20 Affordable Masters in Health Informatics!
#20. University of San Diego -San Diego, CA
The University of San Diego takes a dynamic, interdisciplinary approach to Healthcare Informatic studies. An assembly of professors from the healthcare, engineering, computer science, and business departments provide a well-rounded exploration of this dynamic field. Students of the USD Healthcare Informatics program have access to hands-on opportunities with community agencies specific to their chosen focus. This practical experience, combined with HIMSS certification eligibility aims to launch multifaceted students into the fast-moving field. Within the Master of Science in Healthcare Informatics, students in the on-site or online USD program can specialize in HealthCare Analytics (Data Science), Health Care Informatics, or Health Care Informatics Leadership.
Each track requires 42 credits for graduation over the course of five semesters. Explore a balance of technology-focused courses like Database Design and Knowledge Management and classes with a wider scope, such as Health Care Leadership, Values, and Social Justice. Admission into the program requires a bachelor's degree from an accredited college or university with at least a 3.0 GPA. Candidates must also have basic computer, informational management, statistics, and medical terminology skills. The program prefers applicants with at least one year of practical experience as well as an acute-care volunteer history of at least 50 hours. Set in the heart of San Diego and just 22 miles from the Mexican-US border, USD offers a modern liberal arts education with small class sizes and connections to, both, international and local organizations.
Graduate Tuition: $26,064
#19. University of San Francisco -San Francisco, CA
Real-life challenges converge with personal instruction at the University of San Francisco Master of Science in Health Informatics Program. The curriculum is geared toward professionals with a dynamic background and a passion for both computer science and healthcare. Students learn how the constantly growing world of data science serves patients and doctors alike, strengthening the communication gap to improve client care as technology improves. USF is ranked by US News and World Report in the top 100 nursing schools in the country in 2020. The flexible program welcomes both full and part-time students. Complete the 36 credits in one year or spread part-time studies over two to three. This structure allows those with simultaneous careers to pursue additional work as they complete the program.
Most notably, graduates of the program have a 95% job placement rate in a large range of hospitals, global health organizations as well as medical research centers, startups, and government agencies. The interdisciplinary program is ideal for those from healthcare, mathematical, IT, or systems management backgrounds. All students explore data science and machine learning within the context of today's medical world and its capacity to reinvent the way the healthcare field stores, analyzes, and communicates data. Choose from one of two tracks within the health informatics department: quantitative aspects or managerial, clinical or consumer health entrepreneurship. Admission into the program welcomes students from clinical, pre-medical, pre-health undergraduate, science, engineering, and healthcare executive or IT background.
Graduate Tuition: $24,210
#18. Northeastern University - Boston, MA
The first MS programs of its kind, Northeastern's Masters of Science in Health Informatics gathers experts from the field to guide students enthusiastic about transforming today's healthcare system. Above all, their programs allow each Master's candidate to tailor their program to their intended specialty and intended career. The program welcomes a combination of highly qualified students to learn from each other's fields and focus their energy into the power of healthcare data analytics. Teaching industry professionals from both the Khoury College of Computer Sciences and Bouvé College of Health Sciences join together to manage the Master of Science in Health Informatics program. Students can study on campus in the heart of Boston or online depending on their current careers and schedules.
Core classes tackle an introduction to the American healthcare system and healthcare informatics. From here, students delve into business management, detailed health informatics topics, and technical skills. They must also complete two electives geared toward their specialty, from Data Mining and Machine Learning or Computational Statistics. Unique to the program, students can also choose to pursue a Masters Certificate in one of three specialties: Informatics Management and Exchange, Privacy and Security or Software Engineering. Northeastern also offers the only joint Physicians Assistant/Masters of Science in Health Informatics program in the nation. With working professionals guiding the classroom, students tackle real-world problems and make lasting connections that lead to direct career opportunities.
Graduate Tuition: $23,408
#17. University of Michigan-Ann Arbor - Ann Arbor, MI
The University of Michigan-Ann Arbor understands how health informatics can transform the way we view health and wellness-related data. The Master of Health Informatics at UMich bridges the critical gap between data analytics and health concepts throughout the country. Through a curriculum of 52 credits and a self-chosen internship, graduates leave the program with practical knowledge of how to transform data into the health community into actionable tools for change. While studying at UMich, students work alongside renowned professionals in the field and major research projects underway on campus. Current and past initiatives include, "Effect of health information technology on healthcare provider communication" and "Using low-cost sensing to support self-management in spinal injuries."
By studying health informatics during a time of this burgeoning industry, students can enact real and noticeable change. To simplify the process, the UMich program offers rolling admission and automatically considering each applicant for scholarships. Admissions encourage students from all backgrounds with a passion for statistics, analytics, and a drive to improve the healthcare experience in America. They aim to reduce disparities to meet all patient needs, look to the future of what is possible through health informatics, and grow to be leaders in the expanding field. UMich recognizes the global impact health informatics can make on growing healthcare throughout the world. Through a partnership with the US Peace Corps, students can bring their specialized skills for building stronger healthcare programs in developing nations.
Graduate Tuition: $22,368 (in-state); $45,156 (out-of-state)
#16. Lipscomb University - Nashville, TN
Recognized as the nation's healthcare capital, students of Lipscomb University can study health informatics right in the heart of the industry. The school boasts an impressive 99% success rate for graduates finding job placement upon graduation and certification. A combination of professionals from the field and hands-on learning opportunities set students of the track to immediate careers in healthcare.The Master of Science in Health Care Informatics program offers four concentrations: healthcare administration/management, data management and predictive analytics, digital and mobile health, and blockchain technology. Students can choose between a 42-credit hour Master's program or a 15-credit hour certificate.
The two-year program culminates in a Capstone project with the guidance of a distinguished faculty member.Prospective students should demonstrate skills or training in statistics, IT, and medical terminology as well as strong goals during the completion of the program. Past students have gone on to healthcare administrative roles, careers in training managers as well as medical record analysts.In addition to the affordable tuition, Lipscomb's MCI program allows students to complete the program in as little as 14 months. The also uniquely offers classes every other weekend to cater to a professional's schedule. This allows students of the program to maintain their professional endeavors and keep the financial commitment to a manageable minimum.
Graduate Tuition: $18,666
#15. St. Joseph's University -Philadelphia, PA
In the fall of 2019, St. Joseph's opened a School of Health Studies and Education to meet the demands for stronger health professionals throughout the country. Their health informatics concentration is offered with their Masters of Science and Health Administration program, a part of this newly launched sector. SJU's curriculum allows its students to choose a focus in tandem with core competencies laid out by the National Center for Healthcare Literacy. For 24 months, Master's candidates will earn 42 credits online or in-person through small class sizes and a tailored class schedule. Here they learn and practice alongside experienced healthcare professionals and professors active throughout the industry.
The program recommends that applicants have at least two years of relevant healthcare industry experience, though most students have been practicing for an average of approximately seven years. The course load combines 10 classes from the Health Administration concentration, and four focused on health informatics. These include Health Care and the Internet, Health Informatics Management Systems Data & Infrastructure, Health Informatics Management Systems Application, and Computer-Based Patient Record. SJU is located in the heart of Philadelphia, ideal for local professionals looking to expand their careers during their studies. Graduate students also have the option of on and off-campus housing.
Graduate Tuition: $16,401
#14. University of Washington-Seattle Campus -Seattle, WA
The University of Washington places students at the forefront of the burgeoning health IT industry. The program aims to train students to lead the charge toward improving the patient-doctor relationship made possible through health informatics and data-centric tactics. Located on their Seattle campus, students collaborate with the UW's Master of Health Administration program in an 18-month program. The program's curriculum uniquely focuses on leadership training and opportunities within the field. Designed for working professionals, classes convene once a month, Thursday through Saturday as well as required weekly webinars. Guest lectures and industry professional panels guide students from their education to post-graduate careers.
Classes and training focus on staying at the forefront of healthcare technology. The program culminates in a student-driven capstone project to prove their applicable skills to the current world of health informatics. Students have the opportunity to work with faculty with expert backgrounds in the field of health informatics as well as teachers from the highly ranked UW Master of Health Administration program. UW's program welcomes current professionals from both the healthcare and IT field looking to move to mid or senior-level positions. Experience in a relevant field may be considered in lieu of an undergraduate degree specific to their coursework.
Graduate Tuition: $15,207 (in-state); $27,255 (out-of-state)
#13. Roberts Wesleyan College -Rochester, NY
The faculty at Roberts Wesleyan College brings together a business and healthcare approach to form an informatics program for the modern industry. Coursework caters to the IT professional, administrator, and clinician who seeks to transform the way we view and utilize healthcare data. The school specifies that a technical or healthcare background is not necessary to succeed in the program, but those without proper background may be required to speak with the program director for admittance. In this time of great change in the healthcare industry, students explore the exchange and management of medical data, healthcare reform, and privacy laws.
Courses at Robert Wesleyan College strengthen a student's knowledge of healthcare systems design, health policy, and ethics as well as leadership training. Most notably, the program is solely completed online to fit the needs of busy professionals. Students fulfill 42 credit hours, typically over the course of 18 months. Applicants commonly enter into the program with business, healthcare, IT backgrounds, and at least two years in the medical field. For graduation, participants must maintain a 3.0-grade point average. Prospective students are not required to complete the GMATs or GRE in order to apply. US News and World Report ranked Roberts as one of the Best Value Schools in the country and Regional Universities North.
Graduate Tuition: $ 13,680
#12. New England College -Henniker, NH
Set on an idyllic, 200-acre campus, New England College offers a peaceful alternative to city-based graduate programs. The college sits within driving distance of three large cities, including Boston. Time Magazine named NEC as one of the colleges with the highest increase in diversity in the nation. The curriculum at New England College's Master of Science in Health Informatics aims to improve the quality of healthcare data across the US. The program aligns with the standards set by the Commission on Accreditation for Health Informatics and Information Management Education. Students with a passion for healthcare management and technical skills come together to take on the growing field of analytical healthcare data.
This comprehensive program guides its students to think critically about the healthcare system and the power of patient data. It explores the ethical and social impact of health informatics, how to implement new systems to improve patient care, and to work with professionals across industries. Available coursework covers a range of topics, from healthcare technology to information security. Each student must complete a final Capstone project to complete their degree. This proves that they can integrate their knowledge into practical work within today's field. They may also choose between two elective courses, either Database Design or Network Communications. Students complete the program on campus over the course of 36 credits. Above all, NEC aims to inspire students to tackle the challenges of today's healthcare data world.
Graduate Tuition: $ 13,080
#11. Regis University -Denver, CO
Hosted by the College of Computer and Information Sciences, Regis University's program welcomes students with a passion for both IT and the healthcare industry. The curriculum aims to further train today's professionals to both utilize, manage, and develop systems that move the healthcare data industry into the future. This program is specifically designed with the flexibility ideal for working professionals. Students take one class at a time in eight-week sessions, completing all 36 credit hours online. The flexible schedule allows Master's candidates to pursue simultaneous full-time careers. Students graduate with a range of career options in hospitals and clinical settings.
Many also go on to managerial positions in insurance agencies and pharmaceutical companies. The school offers assistance to all students from the Center for Career and Professional Development. Students can choose one of three tracks in which to concentrate. These include Information Technology, Health Care Services, or Data Science. Graduation requirements include 24 required foundation credits and 12 additional credits via elective concentration courses. Experience or an awareness of the healthcare industry is recommended to apply. Applicants must also have a degree from an accredited university and a minimum GPA of 3.0. Regis accepts applications on a rolling basis for spring, summer and fall semesters.
Graduate Tuition: $ 12,852
#10. George Mason University -Fairfax, VA
An accredited CAHIM Master's Program, George Mason's Masters in Health Informatics prepares students for today's analytical applications of healthcare data. Its mission aims to train leaders within the healthcare field that can collaborate across industries to create better solutions for patient care. A flexible curriculum can be completed with between 33 and 39 credits with the option to swap out more advanced courses with prior approval. Students have the option to choose between three concentrations: Health Informatics Management, Health Data Analytics, or Population Health Informatics.
The health data analytics concentration also offers the alternative of online study. Each course is offered in an accelerated format over eight weeks, one subject at a time. All Master's concentrations - whether taken on campus or offline - can be completed between 2.5 and three years. The curriculum prepares students with a foundation of data and IT classes and specialized electives. Those with a strong background in computer science may have the option to waive foundational when appropriate. Electives include Health Data Integration, Decision Analysis, and a range of additional advanced courses that provide specific angles on the healthcare data industry.
Graduate Tuition: $11,228 (in-state); $30,932 (out-of-state)
#9. Stony Brook University -Stony Brook, NY
This accelerated, 15-month program immerses students in a rigorous full-time program to earn a Master of Science in Applied Health Informatics. Stony Brook University collaborated with healthcare and IT hiring managers to ensure that their curriculum prepares students to step directly from the classroom to a professional career. Most notably, students are required to complete over 400 hours of practical experience in a field of their specialty before graduation. Students must earn a total of 52 credit hours: 24 in foundational courses, 12 in elective specialization and an additional 16 in practicum work.
The course of study guides students in building both technical and critical thinking skills necessary for leadership in this growing field. Its multidisciplinary approach gathers a collection of professors from healthcare professionals, clinical analysts, and executives. Admission into the program requires a 3.0 average from an accredited baccalaureate college or university, three letters of recommendation and an in-depth essay with your career goals. A background or knowledge of a related profession is recommended. Qualified students are invited for an in-person interview and begin their studies in the summer. The program also offers a range of online courses. Stony Brook offers a unique approach to Healthcare Informatics through comprehensive practicum opportunities with professional connections in the field. The program takes a serious approach to train leaders in this influential industry.
Graduate Tuition: $10,870 (in-state); $22,210 (out-of-state)
#8. Northern Kentucky University -Highland Heights, KY
Set in a bustling suburb just outside of Cincinnati, Northern Kentucky University offers a flexible and accelerated online Master of Science in Health Informatics. The program caters to students and professionals with a range of schedules, offering flexible start dates and a part-time alternative. The incoming classes are often only about 20-25 students, though their popular program is growing each year. Students focus on two arms of the health informatics industry: clinical informatics and institutional administration.
They graduate with both the knowledge of healthcare technology and the critical thinking skills to further the expanding world of this industry. This training program builds a bridge between two types of specializing students. Professionals with IT experience can learn how to apply their skills to help the healthcare world while healthcare professionals gain the IT skills to heighten their own administration.