Best Online General Studies Degree Programs
A general studies degree gives students a broad foundation for future studies or work. Earn a bachelor's degree online from a top-ranked school.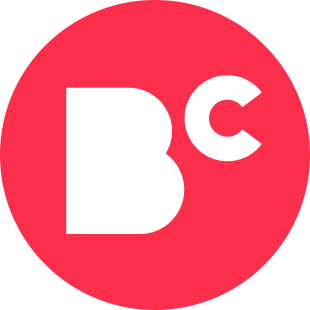 By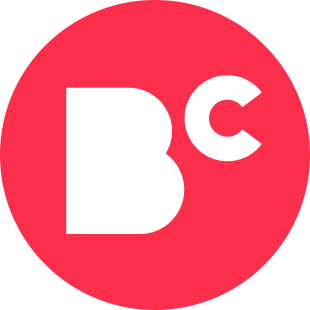 Staff Writers
Writer
The staff writers for BestColleges collaborate to deliver unique, student-driven content on topics such as career development, college life, and college planning....
Updated on August 16, 2023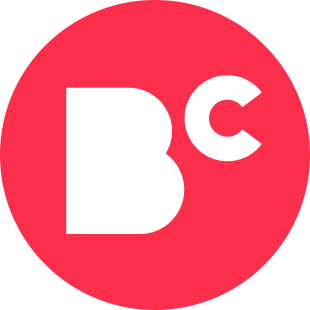 By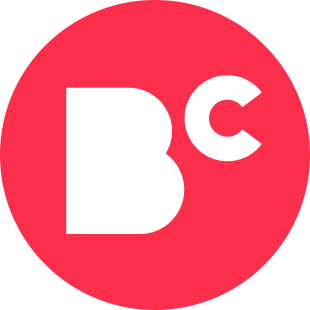 Staff Writers
Writer
The staff writers for BestColleges collaborate to deliver unique, student-driven content on topics such as career development, college life, and college planning....
Updated on August 16, 2023
www.bestcolleges.com is an advertising-supported site. Featured or trusted partner programs and all school search, finder, or match results are for schools that compensate us. This compensation does not influence our school rankings, resource guides, or other editorially-independent information published on this site.
Turn Your Dreams Into Reality
Take our quiz and we'll do the homework for you! Compare your school matches and apply to your top choice today.
If you pursue an online bachelor's in general studies, you can personalize the curriculum to match your academic interests and career goals. This degree is a valuable option for new college students and working professionals alike. The following guide can help you find a general studies program that suits your needs; it details common course requirements, concentrations, and admission criteria.
This guide also covers entry-level career opportunities, advancement options, and answers to frequently asked questions for those looking to pursue an online bachelor's in general studies.
What Are the Best General Studies Programs? Here Are Our Top 10:
#1

University of Central Florida

Orlando, FL

#2

Brigham Young University - Idaho

Rexburg, ID

#3

Minot State University

Minot, ND

#4

Trine University

Fort Wayne, IN

#5

Oklahoma State University

Stillwater, OK

#6

Texas Tech University

Lubbock, TX

#7

University of Mary

Bismarck, ND

#8

University of Louisiana at Lafayette

Lafayette, LA

#9

University of Nebraska at Omaha

Omaha, NE

#10

University of North Dakota

Grand Forks, ND
Featured General Studies Programs
Learn about start dates, transferring credits, availability of financial aid, and more by contacting the universities below.
Bachelor's in general studies programs offer broad degree plans that allow you to choose from diverse majors, minors, and electives. Career options differ based on the courses you select. By emphasizing business competencies, for example, students gain the knowledge and experience needed to work as human resource specialists, purchasing agents, or personal financial advisors.
Information technology offers another viable industry for general studies graduates. The Bureau of Labor Statistics (BLS) projects that IT and computer occupations will grow by 12% from 2018-2028, which is more than double the growth rate of the average occupation in the U.S.
At BestColleges, we believe that a college education is one of the most important investments you will make. We want to help you navigate the college selection process by offering transparent, inclusive, and relevant school rankings for online students. Our rankings are grounded in a few guiding principles and use the latest statistical data available from trusted sources. Read more about our ranking methodology. We hope our approach helps you find your ideal school.
Best Accredited Online Bachelor's in General Studies Programs
Best Online Bachelor's in General Studies Programs
Online Bachelor's in General Studies Program Overview
By pursuing an online bachelor's in general studies, students strengthen core skills in liberal arts areas like communication, physical sciences, social sciences, and mathematics. Coursework comprises a minimum of 120 credits. Conventional bachelor's programs typically take four years to complete, but you can speed up your graduation timeline by enrolling in an accelerated or degree completion track (if you already have some college experience).
Credit distribution varies based on specific program goals. Higher education institutions that offer a self-designed major option typically divide the curriculum into general education and major classes selected from 2-3 academic departments. Elective work rounds out the degree plan and allows enrollees to take additional coursework in their major or take on a complementary minor.
You can expect to complete required classes in advanced college rhetoric, American government, and introduction to psychology. Some schools allow learners to gain practical experience by engaging in internship and practicum experiences. Degree work typically culminates with a capstone experience in the form of a senior seminar or research project.
Common Bachelor's in General Studies Degree Courses
This core class helps learners develop critical thinking and written communication skills. Topics include expository writing, academic research, and business communication. Through class discussion, enrollees develop an understanding of rhetorical functions and composing processes for many contexts and audiences.
Bachelor's in general studies programs usually require each enrollee to complete at least one math class. In principles of statistics, you learn to perform statistical computations and analyze vast data sets. Additional topics include probability concepts, rules of distribution, hypothesis tests, and measures of central tendency and variation.
Human Anatomy and Physiology
This survey course teaches you the function and structure of the human body, including the physiological process of the skeletal, nervous, and muscle systems. You will also examine how molecules form cellular organelles leading to the formation of the cell, tissue, and organs. Furthermore, the class provides an overview of genetics and inheritance.
As an advanced course for students who pursue business or IT majors, database management covers practical and conceptual approaches to designing different data systems. You will delve into available database models and current industry standards for performance optimization and information security. Additional topics include Structured Query Language, IT decision-making, and data normalization.
Biological Aspects of Aging
This specialized class provides foundational training for future health professionals. Enrollees explore common and uncommon physical/physiological changes associated with aging, along with factors that contribute to the aging process. Additionally, you will analyze the various theories of aging; age-related pathologies; and dying, death, and grieving.
Featured General Studies Programs
Learn about start dates, transferring credits, availability of financial aid, and more by contacting the universities below.
Online Bachelor's in General Studies Admission Requirements
GPA Minimum

Undergraduate programs commonly maintain a 2.0 GPA requirement for incoming first-year and transfer students. Competitive colleges and universities may ask for at least a 3.0 GPA. You may be able to bypass the GPA requirement by demonstrating stellar standardized test performance or possessing work experience.

SAT/ACT Scores

Online schools increasingly eschew standardized testing, opting for a more holistic student evaluation method that considers a candidate's background. However, many colleges still require you to submit ACT or SAT scores. Minimum requirements vary, so confirm these numbers with an advisor. Some institutions grant exemptions if you possess an exceptionally high GPA.

Transfer Credit

Although standard pathways do not usually require transfer credit, students pursuing degree completion tracks must have previous college experience. Additionally, universities may allow you to transfer up to 90 credits toward a baccalaureate degree plan. In addition to college-level coursework, you can gain transfer credits for work experience, military training, volunteering, and professional certification/licensure — as determined by an institution's prior learning assessment process.

Personal Statement

This document enables you to stand out from the applicant pool by detailing your academic history, career objectives, and research interests. Most schools ask for a 2-3-page statement that responds to a general prompt, while other institutions require you to submit short answers to a series of essay questions.

Recommendation Letters

Universities use references to gain a more intimate understanding of prospective students. You should expect to furnish 2-3 letters from teachers, mentors, former/current employers, and/or other individuals who can attest to your personal qualities and professional accomplishments. Colleges usually require written testimonies, but certain schools may prefer to contact your references directly by phone or a digital conference platform.
How to Choose a General Studies Bachelor's Program
Students should always research potential general studies programs before applying. First, applicants should look for institutional or programmatic accreditation to ensure that the college meets the educational standards set by the U.S. Department of Education.
Next, students should research program length, curriculum, and the format of the program (online, on-campus, or hybrid delivery) to make sure the program meets their specific needs.
Readers can find more information about choosing an online bachelor's degree in general studies on this page.
Online Bachelor's in General Studies Career Paths
Online bachelor's in general studies programs allow you to tailor the curriculum to match your goals, so career paths vary among students. This flexibility makes general studies a good option for working professionals with specific career aspirations.
The lucrative IT field offers graduates meaningful work within a globally interconnected field. BLS projections indicate that software development and information security analysis positions will experience job growth rates of 21% and 32% from 2018-2028, respectively. Due to the interdisciplinary nature of general studies, these programs can also prepare you to pursue a law degree.
Related Careers
Frequently Asked Questions
What jobs can I get with a general studies bachelor's degree?
Job opportunities upon graduation depend on how you design your bachelor's in general studies degree plan. Working professionals may enroll in these programs to strengthen useful skills in program administration, strategic leadership, and data analysis. By pursuing a physical science major, like biology or chemistry, you can complete the prerequisite courses needed to earn a nursing degree.
Is a degree in general studies worth it?
Students should always clarify their academic and professional objectives before pursuing enrollment. They should also work closely with an academic advisor to ensure that degree requirements support their post-graduation endeavors.
What do you study in general studies?
Personalization is one of the cornerstones of a bachelor's in general studies program. You can focus on an area such as arts and humanities, behavioral science, applied science, or business and technology. Within these broad areas, you may further customize the curriculum by selecting appropriate majors and minors.
Can I teach with a bachelor's in general studies?
A general studies degree can prepare you for a master's program in teaching, which enables you to earn initial state certification to teach in K-12 schools. A master's degree can also open the doors to some postsecondary teaching jobs in community and technical colleges. To work as a tenure-track university professional, you usually need a doctoral degree.
How long is a general studies degree program?
A bachelor's in general studies typically requires four years to complete. However, you may be able to expedite graduation by enrolling in a year-round accelerated track that features five- or eight-week classes. If you possess transfer credits, degree completion options can also allow you to graduate faster.
Discover Similar Degree Programs
Looking for something else? Explore these other online degrees.