Best Behavioral Science Programs
A bachelor's in behavioral science teaches you about the fundamentals of decision-making. Discover the best programs in the United States.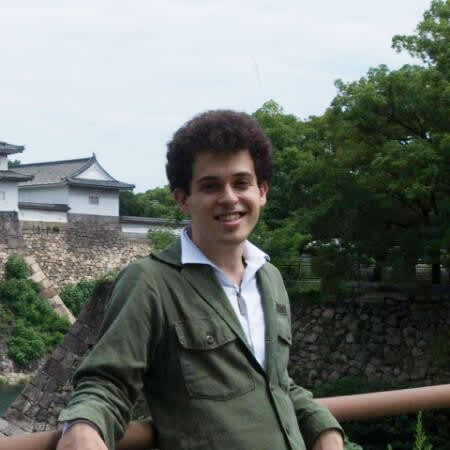 Behavioral science is an interdisciplinary approach to understanding the fundamentals of human decision-making. A bachelor's in behavioral science introduces students to different perspectives on why we do the things we do while incorporating diverse fields like psychology and economics.
Typically, a bachelor's in behavioral science is a four-year program. Certain online programs may feature shorter completion times. According to a BestColleges data summary, tuition and fees at a public four-year school costs an average of $9,375 per year as of 2021. Out-of-state and private students pay significantly more. An online degree may cost less because students often do not need to relocate for their education.
Ready to start your journey?
Behavioral science graduates can pursue jobs such as market research analyst, human resource specialist, and research assistant. According to 2022 Payscale data, these jobs have mid-five-figure salaries, paying between $40,000-$56,000 on average.
Our Top Pick
Brown University - Providence, Rhode Island
Why It's #1: Brown University tops our list of the best bachelor's in behavioral science. Brown features a high graduation rate of 96% and offers financial aid to 56% of students. While admissions are highly competitive, with only 7% of applicants admitted, Brown's stellar reputation makes it a great choice. Sixty-one percent of admitted students ultimately choose to attend.
Best Accredited Bachelor's in Behavioral Science Programs
Rankings compiled by the BestColleges Ranking Team
Is your school on this list? Get the BestColleges ranking seal.
Popular Online Behavioral Science Programs
Learn about start dates, transferring credits, availability of financial aid, and more by contacting the universities below.
How We Rank Schools
Each year, the BestColleges Ranking Team evaluates hundreds of programs to produce our annual Best Bachelor's in Behavioral Science ranking. In 2022, the team sourced the most recent data available from the Integrated Postsecondary Education Data System and College Navigator, both of which are hosted by the National Center for Education Statistics. We identified 28 schools that qualify for our ranking list based on the following criteria.
Each school must be an accredited public or private, nonprofit institution.
Must offer a bachelor's degree program in the given subject.
Must submit an annual report to the National Center for Education Statistics.
To ensure the accuracy and quality of our final ranked list, the ranking team reviewed each qualifying school to ensure it met the criteria for our ranking, and then applied our proprietary ranking methodology to identify the best schools offering this program in the nation. Each school is ranked based on a formula measuring academic factors (60%) and affordability (40%).
The BestColleges Ranking Team is made up of contributors from our data science and product management teams. These contributors operate independently from the editorial team. All BestColleges school rankings are produced by the ranking team and are free of editorial influence. Read our Editorial Policy and Standards to learn more.
BestColleges' Ranking Factors
Frequently Asked Questions About Behavioral Science Programs Is a bachelor's in behavioral science worth it?
Yes. A bachelor's in behavioral science is worth it in many circumstances. A bachelor's in behavioral science prepares students for a variety of careers working with people and social sciences data. Beyond that, on average, those with a bachelor's degree take home a higher salary than those with no college education, according to the Bureau of Labor Statistics (BLS).
When determining whether a bachelor's in behavioral science is right for you, it's important to explore your financial aid options. College is possible for many people with good financial planning.
What can I do with a bachelor's in behavioral science?
With a bachelor's in behavioral science, you can enter the workforce immediately. Possible jobs include working in market research, human resources, and academic and clinical research. The degree prepares students for any job where an understanding of people or research methodology might be useful.
Many students also go on to pursue graduate degrees. Behavioral science is a gateway to a variety of programs, including doctoral degrees in psychology, sociology, and anthropology. Students can also attend medical school or law school.
What continuing education is available for behavioral science graduates?
Behavioral science graduates may go on to various continuing education programs. Many pursue law, business, or medical degrees. Some go on to pursue independent research interests while earning a Ph.D.
Others seek a master's degree to work as a licensed social worker or therapist, or to deepen their understanding before pursuing a Ph.D.
Those who don't pursue an additional degree can still develop their knowledge. Many attend conferences and keep up to date with academic journals detailing new findings in behavioral science.
How much money can I make with a bachelor's in behavioral science?
A bachelor's in behavioral science can lead to a solid starting salary directly out of college. As per BLS data, market research analysts earned a median annual salary of $63,920 in May 2021. Another job available to graduates is a human resources specialist. These workers earned a median salary of $ 62,290 annually as of May 2021. Both of these salaries exceed the median yearly salary of $45,760 for all U.S. jobs. But salaries vary by location and often correspond to the increased cost of living in cities
What are the highest-paying jobs with a bachelor's in behavioral science?
One of the highest-paying jobs for someone with a bachelor's in behavioral science is a human resources manager. According to the BLS, workers can move into these managerial roles with at least five years of related experience. Human resources managers earned a median annual salary of $126,230 in May 2021. The top 10% of earners made over $208,000 per year.
Those looking to boost their income also typically pursue more education or certifications. Salaries also typically rise with experience.
---
Feature Image: FatCamera / E+ / Getty Images
BestColleges.com is an advertising-supported site. Featured or trusted partner programs and all school search, finder, or match results are for schools that compensate us. This compensation does not influence our school rankings, resource guides, or other editorially-independent information published on this site.
Compare your school options.
View the most relevant school for your interests and compare them by tuition, programs, acceptance rate, and other factors important to find your college home.